News
Yes, That Was Jimmy Perez's Mum With the Shotgun in Shetland Series 8
There's a good reason that Agnes Moffat might seem familiar.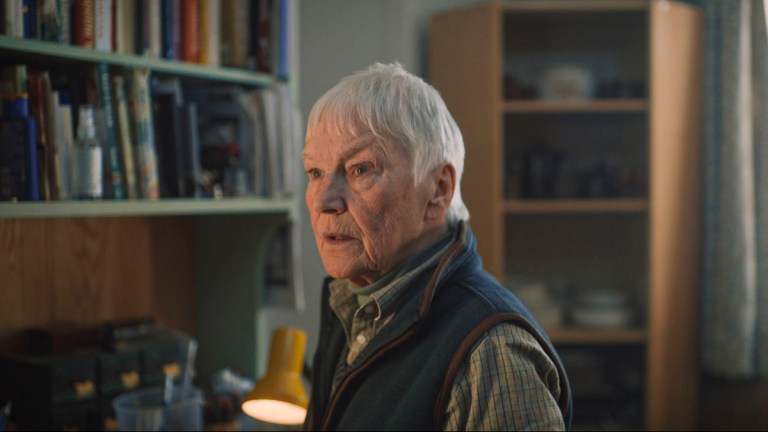 Warning: contains plot spoilers for Shetland series eight, episode two.
The Shetland islands only have a population of 22,000 – roughly a tenth of the number of people who go to Glastonbury Festival – so up there, you can expect to run into the same faces time and again. It's no different for Scottish actors on TV. There are only a finite number, and in a long-running series like BBC One's Shetland, sometimes cast-members get recycled from one role to another.
That's what happened with Ann Louise Ross, the actor who plays farmer and widower Agnes Moffat in Shetland series eight. We first met Agnes in episode one, when (temporary DI) Tosh is investigating a series of livestock murders. Several of Agnes' sheep have been found with their throats cut and daubed in their blood with a mysterious symbol.
In episode two, that same symbol is also found tattooed on the body of a young woman who was murdered after fleeing a criminal gang in London. A member of that gang hijacks Agnes' vehicle and forces her at gunpoint to provide shelter and medical treatment to another criminal, who's dying from a gunshot wound. Agnes shows her mettle when she confronts the gangsters with a loaded shotgun and alerts the police to their whereabouts, leading to a car chase and eventually, custody.
Jimmy's Parents: Mary and James Perez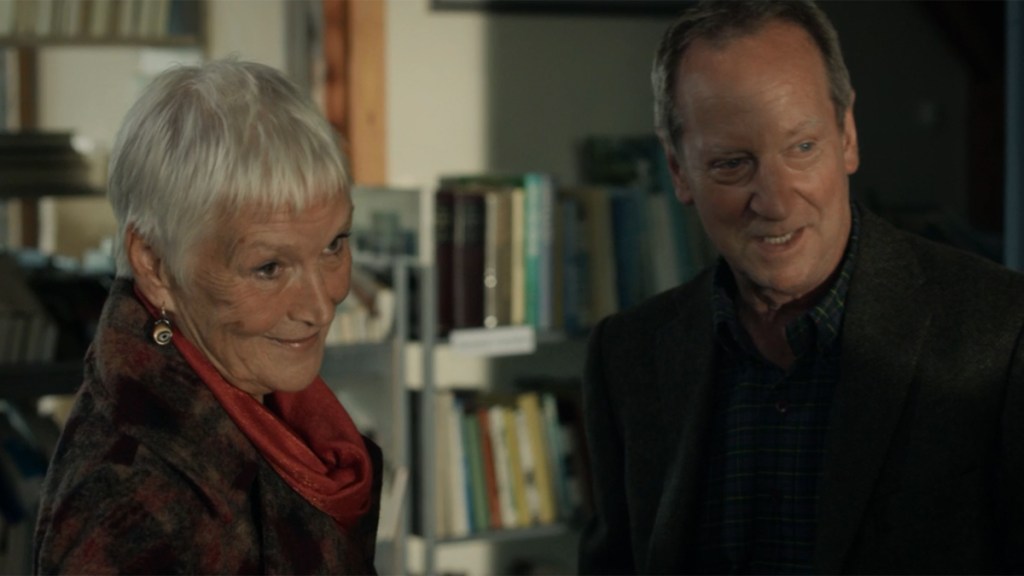 Long-time Shetland fans might recognise Ross as the same actor who played DI Jimmy Perez's mother Mary in series two's "Blue Lightning" two-part finale.
Mary Perez lived with her husband James on Fair Isle, the island where Jimmy Perez grew up. In series two, the murder of a scientist on Fair Isle – known for its bird sanctuary – drew Jimmy back home, where his step-daughter Cassie had already gone for a family visit.
Mary was only in a few short scenes, but she made an emotional impact by telling Jimmy that he'd done a great job raising Cassie after her mother's death. (In the original Ann Cleeves books, which differ in several ways from the TV show, Fran was fatally stabbed before they could marry.) The character wasn't seen again on screen and in the series six opener, Jimmy returned to Fair Isle to attend his mother's funeral.
Jimmy's father James (who was originally played by Bill Paterson, who was replaced by Benny Young, presumably due to a scheduling clash with Paterson's role in HBO Game of Thrones prequel House of the Dragon) suffered from dementia in series six, and then died off-screen between series six and seven. The deaths of both of Jimmy's parents played into his decision to leave Shetland and start again somewhere new with love interest Meg, leaving his role open for new police detective Ruth Calder, played by Ashley Jensen, to take over from series eight.
Where Have You Seen Ann Louise Ross Before?
As well as Shetland, stage and screen actor Ann Louise Ross is known for having played loveable tractor-driving Grannie Island in children's TV series Katie Morag, and for playing the villainous Martina in Scottish soap River City. She appeared in one of Trainspotting's most well-remembered scenes when her character was covered in something unspeakable after wrestling some soiled bedsheets from Ewen Bremner's Spud. She also played Rab C Nesbitt's mother in the Gregor Fisher comedy.
Shetland series eight continues on Wednesday nights at 9pm on BBC One and BBC iPlayer.