Features
XO, Kitty Cast: Which Two Stars Are Related?
Get to know the students of KISS in Netflix's To All the Boys spinoff XO, Kitty.
Netflix's XO, Kitty has finally landed to fill the To All the Boys I've Loved Before shaped hole in our hearts, and it has us all hooked. 
In October 2021, Netflix announced its plans to release a spinoff show focused on the world's favorite matchmaker and the youngest Covey sister, Kitty (Anna Cathcart). The 10-episode spinoff, which was co-written by To All The Boys I've Loved Before author Jenny Han, who also serves as a co-showrunner and executive producer on the show, takes place four years after To All the Boys: Always and Forever ageing up 12-year-old Kitty to a 16-year-old.
Kitty's spinoff show takes the To All the Boys franchise international as Kitty moves halfway across the world to reunite with her long-distance boyfriend, Dae (Minyeong Choi), at the elite Korean Independent School of Seoul, also known as KISS, but things don't go as smoothly as the Kitty hopes and things quickly get complicated. The series is mostly filmed and set in Seoul but seamlessly blends the worlds of American and Korean dramas.
Since the show's release, viewers have been obsessed with the cast so we thought it would be a good idea to look at the actors involved in Netflix's latest rom-com series Xo, Kitty.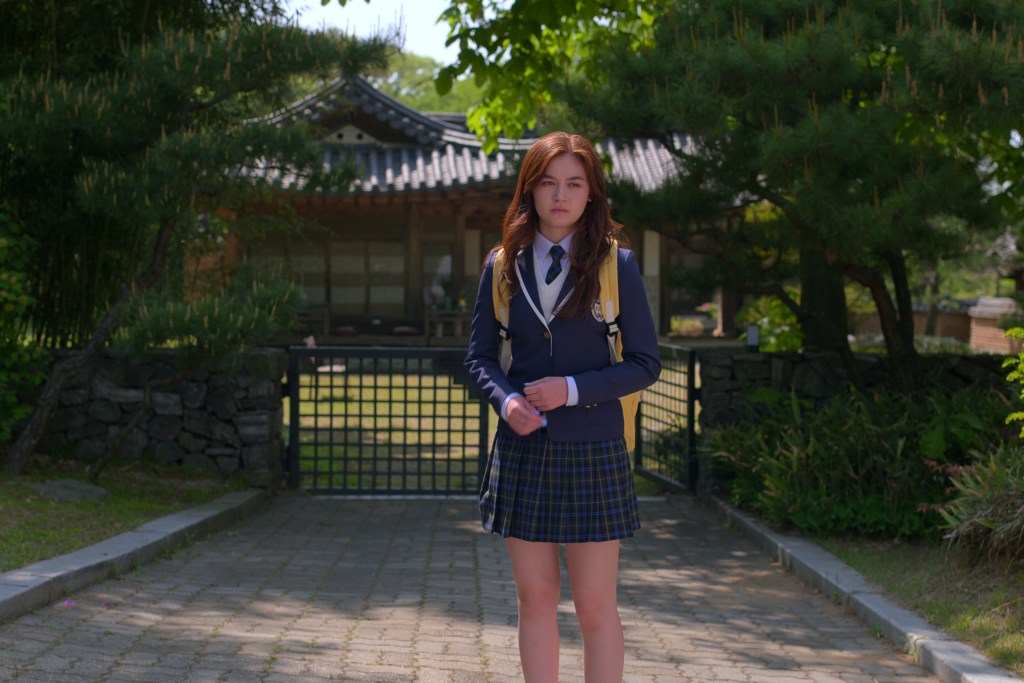 Anna Cathcart as Kitty Song Covey
Anna Cathcart is probably best known for her role as now 16-year-old Kitty Song Covey. The Canadian actress even told Teen Vogue that she grew up with the character and that "[We're] learning through each other, which is really cool." While when we catch up with Kitty in the spinoff, she lives with her dad and stepmom in Portland and is about to surprise her long-distance boyfriend Dae by attending the same school as him, Cathcart has just finished her freshman year of college studying sociology and creative writing.
Apart from her roles in the To All the Boys films and now her own spinoff, 19-year-old Cathcart has been the voice of Lop in Star Wars: Visions and was the lead actress in Zoe Valentine. She also starred in the PBS Kids series Odd Squad, ABC's Once Upon a Time and hit Disney films Descendants 2 and 3. 
Minyeong Choi as Dae Heon
Previously portrayed by Hoyoung Jeon in To All the Boys: Always and Forever, Minyeong Choi took over the role of Kitty's boyfriend Dae in the spinoff. A musical theater fan, 20-year-old Choi got his start as a child actor in stage musicals before taking to the small screen. His recent credit before XO, Kitty was in Twenty-Five Twenty-One as Baek Yi-jin's younger brother Yi-hyun but K-drama fans will also recognise the South Korean actor from W: Two Worlds Apart, Do Bong-soon, Strong Woman Chicago Typewriter, Mr. Sunshine, and Itaewon Class.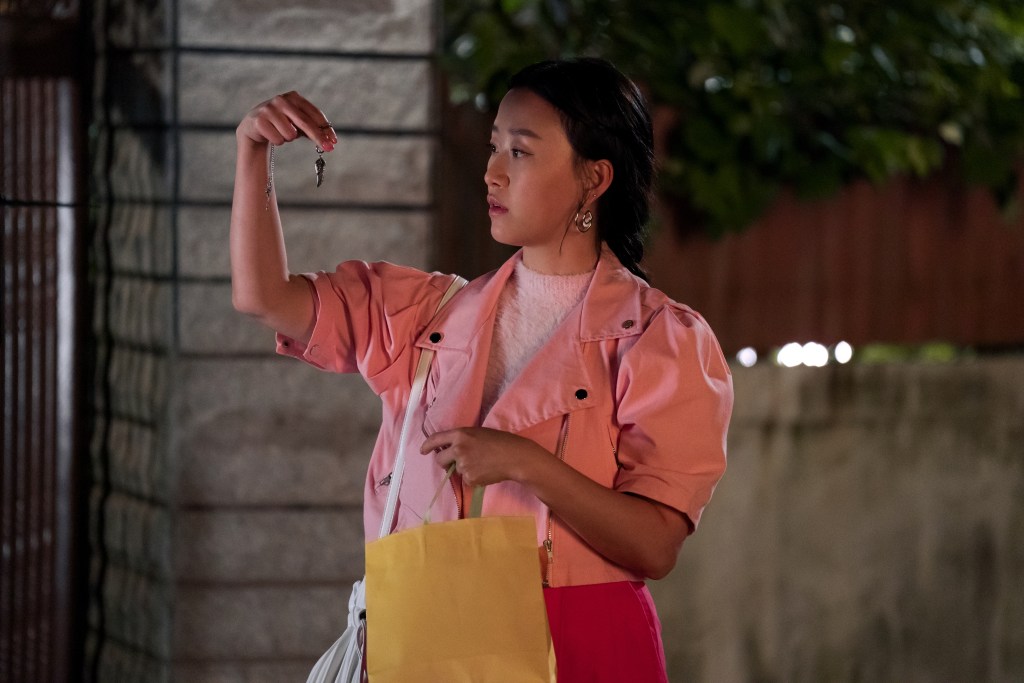 Gia Kim as Yuri Han
Gia Kim plays XO, Kitty's "It" girl and daughter of the principal Gia Kim, the confident and chic Yuri. XO, Kitty is theater graduate Kim's first major role even though she has previously appeared in stage productions in Beijing, Seoul, and Los Angeles. She landed the role of Yuri through an open casting call and revealed to Netflix's TUDUM that she started crying when she landed the call: "I didn't care if people were watching — I will never forget that moment. After that, I texted my mum to call me when she [woke] up (she was on Korea time). Then I went back to work like nothing had happened."
The most shocking fact about Kim is that she is the sister of Sang Heon Lee who plays XO, Kitty's "It" boy Min Ho. Minyeong Choi revealed to Teen Vogue  that Lee and Kim being siblings was a secret even to the cast until Lee asked for his sister to be added to their group chat. "We had a group chat, and then Sang Heon said, 'Oh, is it okay if my sister joins too?' And then I was like, 'What?' Of course, I want to meet my cast's family too, but not on the first day and not in our first meeting. I was writing something, and Sang Heon was like, 'Oh, actually, she's playing Yuri.' And then I was like, 'What?!"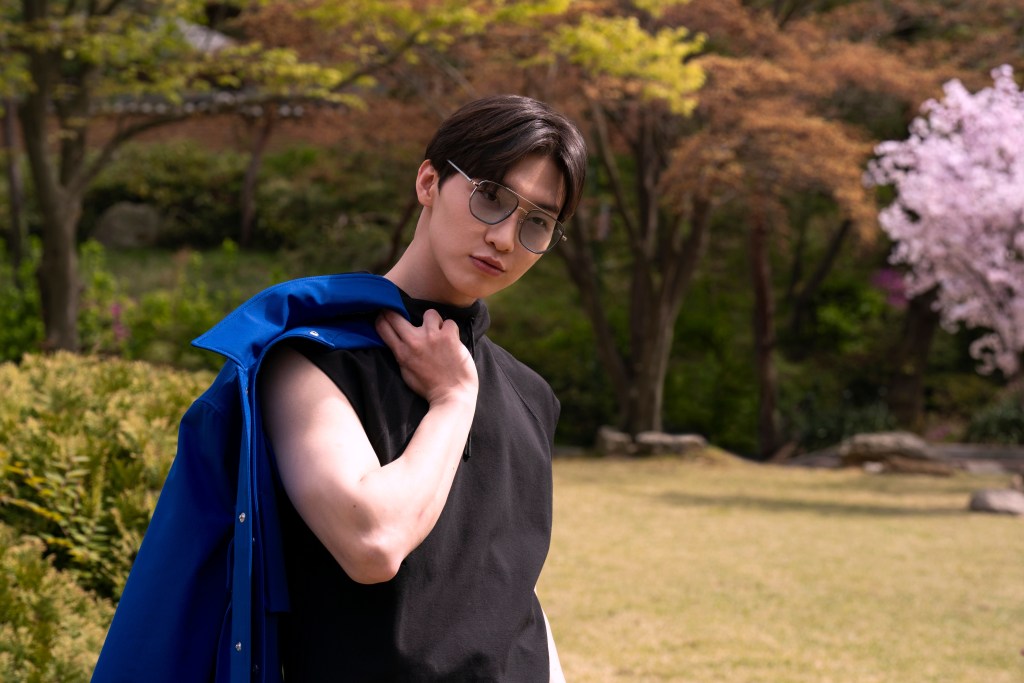 Sang Heon Lee as Min Ho
Sang Heon Lee plays confident and somewhat entitled Min Ho. Lee, born in Korea but raised in Hong Kong, is a relative newcomer to the industry, much like his sister [Gia] Kim. He studied performing arts at the University of Northampton in the UK before making his acting debut in XO Kitty. New fans of Lee won't have to wait long to see him in his next role though as he stars in the film adaptation of video game Gran Turismo alongside David Harbour and Orlando Bloom, which comes out later this summer.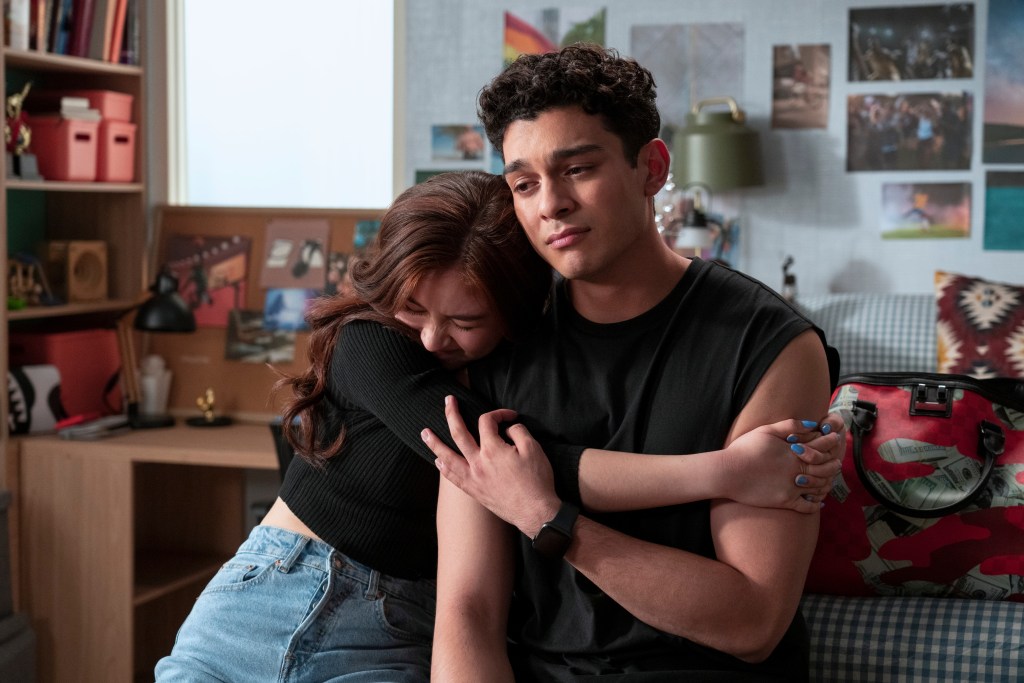 Anthony Keyvan as Quincy "Q" Shabazian
Playing fellow American and one of the few openly gay students at KISS, Anthony Keyvan takes on the role of Q. Keyvan started out in the industry as a child actor playing roles on iCarly and Grey Anatomy. The southern Californian's most recent role was playing Rahim in Hulu's Love, Victor.  The half Iranian, half Filipino actor has also starred in Once Upon a Time in Wonderland, NCIS, Fresh Off the Boat and HBO Max series Genera+ion.  
Peter Thurnwald as Alex Finery
At the center of one of XO Kitty's biggest mysteries, Peter Thurnwald takes on the role of the young Australian teacher Alex Finery. While Thurnwald has been an extra on several films, including Kong: Skull Island, he's best known for appearing on the Australian series Bump, the Paramount+ series Players, and NBC's Young Rock.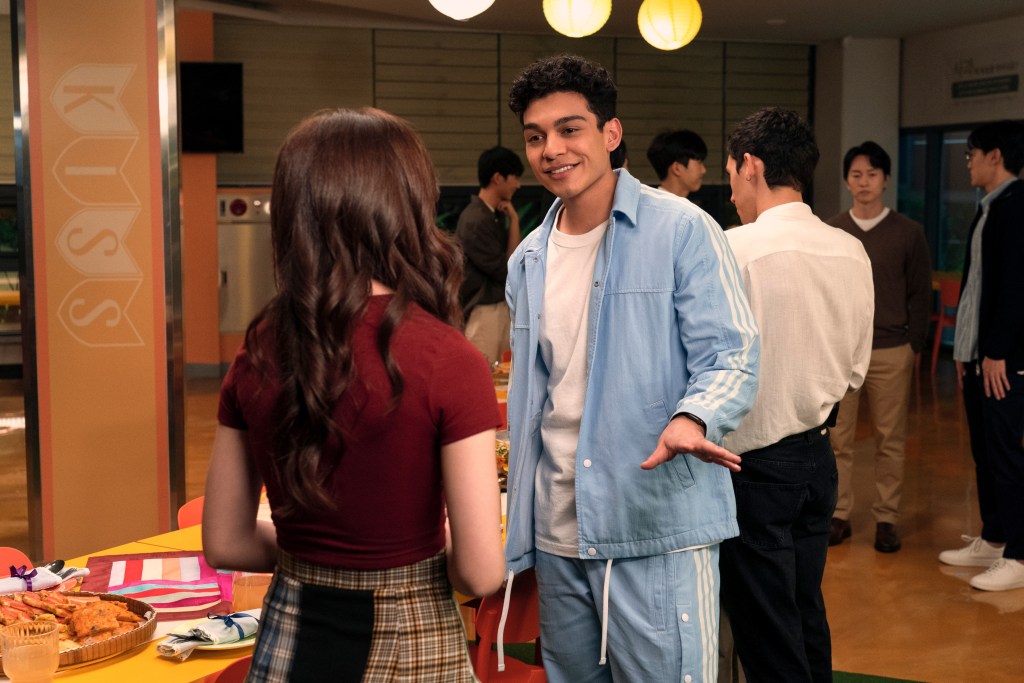 Théo Augier Bonaventure as Florian
Raised in Athens, Greece before moving to Paris at 18 to pursue acting, Théo Augier Bonaventure plays Kitty's classmate and love interest of Q. Bonaventure's previous productions include multiple French-language projects such as teen series Grown Ups and teen fantasy series Endless Night.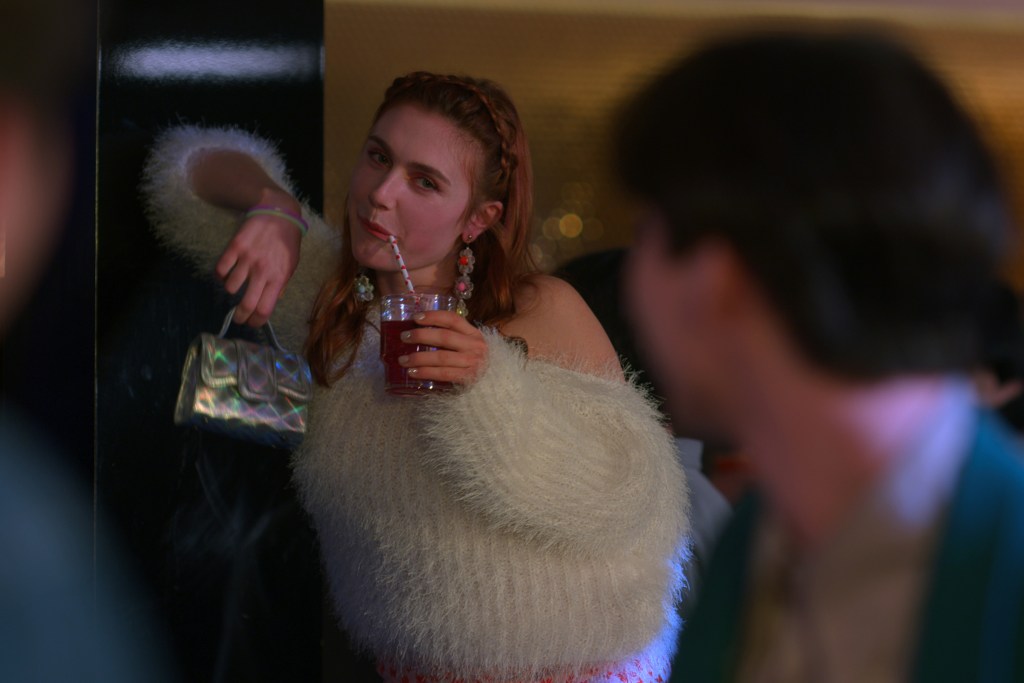 Jocelyn Shelfo as Madison Miller
Having starred in season 1 of The Summer I Turned Pretty as Marisa, Jocelyn Shelfo is no stranger to a Jenny Han produced show. In XO Kitty Shelfo takes on the role of K-pop obsessed Madison who attends KISS because she is the daughter of a business associate of Yuri's dad. She also stars in May December alongside Natalie Portman and Julianne Moore that just debuted at Cannes Film Festival.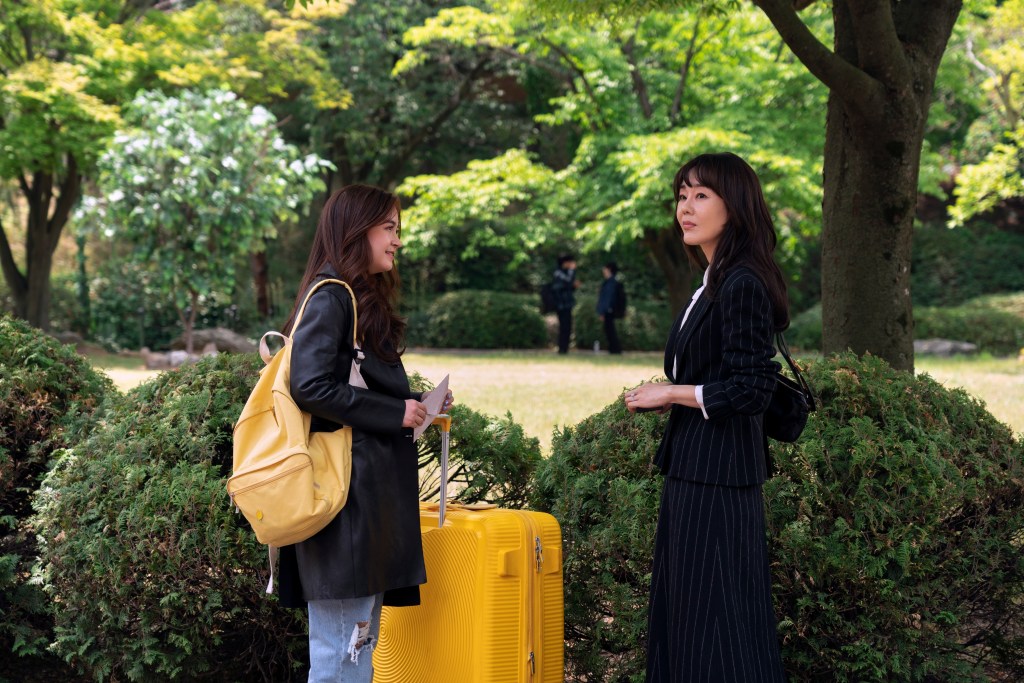 Yunjin Kim as Principal Jina Lim
Before starring as fellow alumni, principal of KISS and Yuri's mom, Yunjin Kim starred as the negotiator Seon Woo-jin in the Netflix Korean remake of Money Heist, Money Heist: Korea – Joint Economic Area. Kim is a Korean-American actress that is no stranger to hit TV series having played Sun-Hwa Kwon in all six seasons of Lost and Karen Kim in 51 episodes of the ABC soap Mistresses. However, her breakout role was North Korean assassin Lee Myung-hyun, in the film Shiri. Other hit Korean movies Kim has starred in include Seven Days, and Ode to My Father.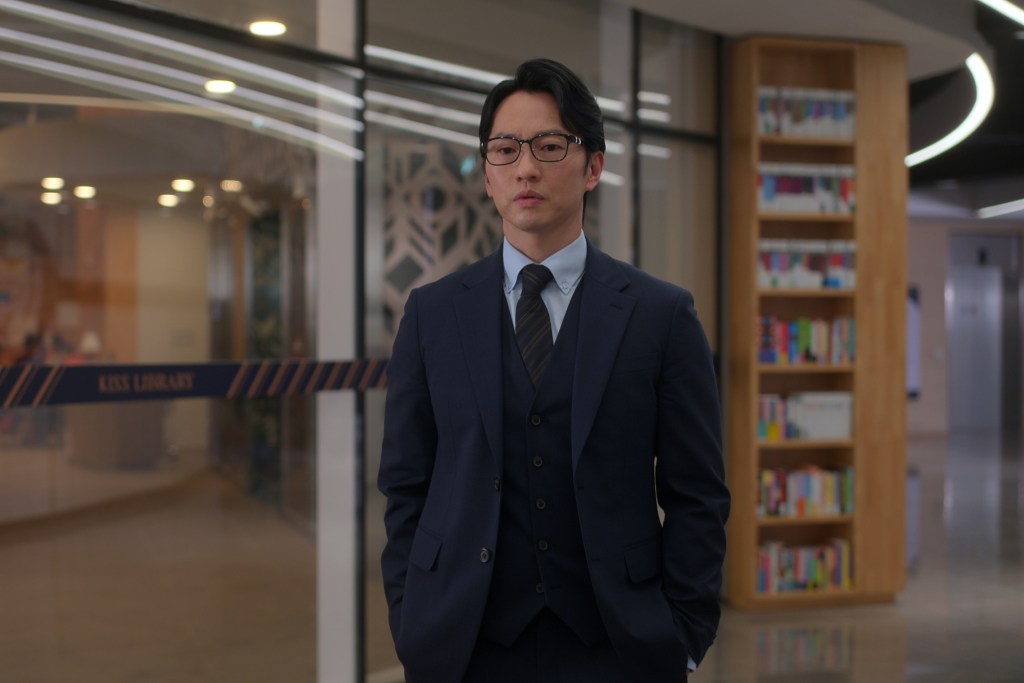 Michael K. Lee as Professor Lee
American-born Michael K. Lee plays the strict and hard to impress Professor Lee. Now living in Seoul, Lee is known for his work on stage in musicals such as Miss Saigon, Pacific Overtures, Rent and Jesus Christ Superstar.  In the TV landscape he has starred in shows like Korean Odyssey and The Shield.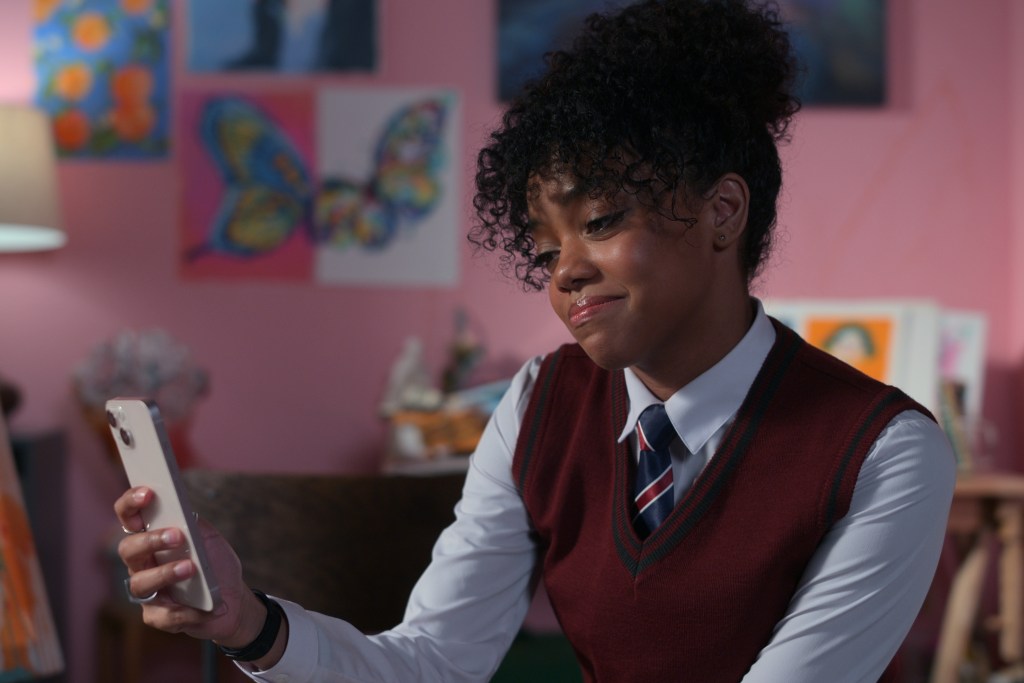 Regan Aliyah as Juliana
Regan Aliyah plays Juliana, Yuri's close friend and secret girlfriend whose parents end up separating them, by sending Juliana off to a different school, after finding out about their romance.  With a few credits to her name including a TV series called BF for Hire, Aliyah's biggest role is set to come when she stars in Disney+ series Ironheart.
All 10 episodes of XO, Kitty are available to stream on Netflix now.