News
Will Warrior Season 3 Happen?
The prospects for Warrior Season 3 look dim, but Shannon Lee and Andrew Koji still hope to make it a reality.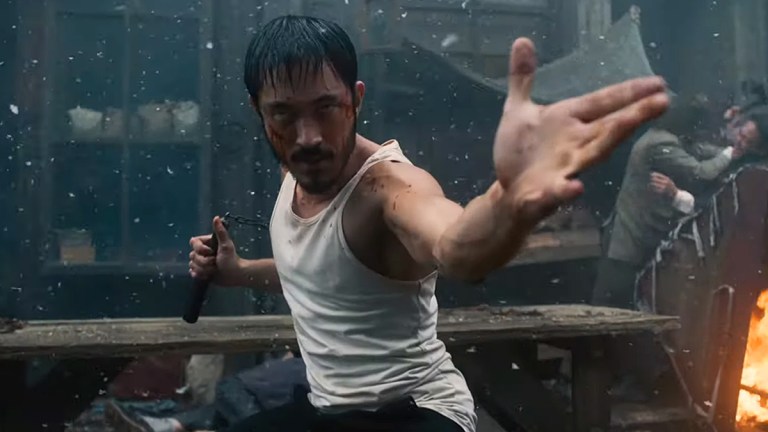 Is this the end of Warrior? It certainly seems that way as far as Cinemax is concerned. It's a shame because the Bruce Lee inspired martial arts series continued to pick up steam throughout its second season.
Like with any period fantasy, the first season of Warrior was devoted to quite a lot of world building. The cast was diverse, but somewhat stereotyped. The Chinese were all Kung Fu gangsters, prostitutes, or coolies. The Irish were drunkards or corrupt cops.
But Season 2 solidified the world of Warrior, the characters were able to deepen and grow. The drama and the action leveled up significantly. And the historical references and political commentary were spot on. And it ended on quite a cliffhanger.
One can only imagine where Warrior Season 3 might go. But it unfortunately appears to have become a victim of network politics. Perhaps the launch of HBO Max, and Warrior's eventual arrival there, will help.
"We're in these uncertain times," executive producer Shannon Lee told us before season two kicked off, "but I'm hoping that once Season 2 completes on Cinemax, they are going to release it to the HBO platforms and I do hope that the show will just catch a much bigger audience and that there will be demands for a third season."
Series star Andrew Koji agrees.
"Well, obviously, with the current climate it's a lot less certain," Koji told us earlier this year. "All we know is if the fans make enough noise and help us by making that noise it is in so many of our intentions to wrap this show up as I think it should. Not only for the show, the story, for the fans, but for that legend Bruce Lee. I think it deserves a conclusive ending."
If this is the indeed the end of Warrior, it has left another fitting legacy for the Little Dragon, Bruce Lee. Based on a treatment by Lee, Warrior brought solid Kung Fu action as well as the diverse representation that Lee strived for in his films like Way of the Dragon, Enter the Dragon, and Game of Death. And according to his daughter, there is more where that came from.
"He did have a number of other treatments in various states of readiness," Lee says, "and even one full script that I still have, and that I am working on developing, in different ways."
With so many networks, it is possible that Warrior will find redemption somewhere else. If the fans demand it, another network might see its viability pick it up. Several shows have attracted larger followings after they were renewed on another network, shows like Cobra Kai, The Expanse, Money Heist, and Brooklyn 99. Warrior was cancelled because of a change in Cinemax strategy, not because it lacked an audience, so it's ripe to be picked up by another network.