News
Will The Sandman Season 2 Happen on Netflix?
The Netflix series may be the most popular DC comics tv series in years, but creator Neil Gaiman expressed some doubt on the show's future.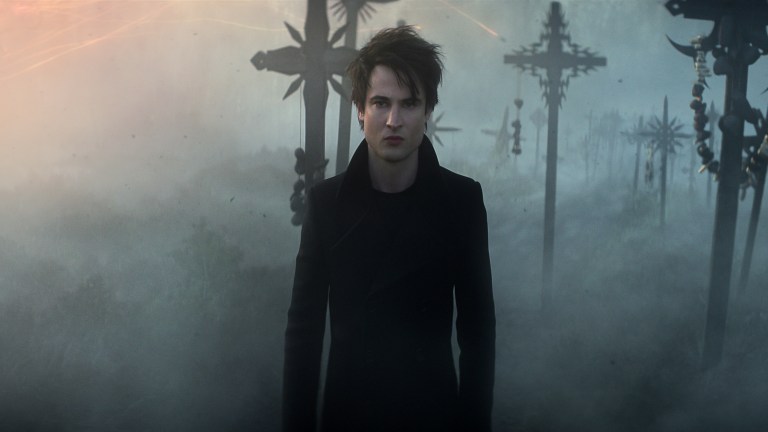 This post contains spoilers for Netflix's The Sandman season one DC's The Sandman Comics
The current state of DC Comics live-action adaptations may be up in the air, but there has been one bright spot in recent weeks. After more than a decade of false starts and development failures, Neil Gaiman's great Vertigo comic The Sandman has come to television screens. Even more surprising, it's really good. Even as the show changes some details from the comics, downplaying its larger DC Universe connections, it still retains all of the beauty and horror that made the original series an enduring classic.
Best of all, the show has turned out to be a hit, both in terms of viewership and word-of-mouth buzz. So popular was the first season that Netflix dropped a surprise bonus episode, adapting two of the best stand-alone stories, "A Dream of a Thousand Cats" and "Calliope." And with more than 50 more issues of original comics to draw from, to say nothing of the various spin-offs, The Sandman seems poised for a successful second season.
Unfortunately, destiny may have other plans. When a Twitter user reached out to Gaiman to express praise for the series and his confusion about the show's foggy future, the author responded with an answer. The Sandman may not get a second season because it is "a really expensive show," he Tweeted. So even though the series has been a hit thus far, Gaiman revealed that "we have to perform incredibly well" to be given enough money for a season two.
How well is "incredibly well"? Honestly, there's no way to know for sure. Netflix famously refuses to release its streaming data, choosing instead to send out press releases with unclear claims about how Red Notice is the most popular movie on the service because it accrued "accrued 282 million viewing hours," not indicating how many people actually watched the film all the way through. Even after all these years, we're still not sure what constitutes success for Netflix.
Complicating matters is the current precarious state of streaming, especially for Netflix and Warner Brothers. After years of growth, Netflix subscriber counts have started to drop, forcing the company to take drastic measures, including axing shows with audiences both real and potential. Warner Brothers is experiencing its own state of upheaval, as new CEO David Zaslav takes over HBO Max and has his own limited ideas about what DC shows should be.
According to Gaiman, fans' only recourse is to make more fans, encouraging them to watch the show. When they do, they're sure to get hooked on the many future plot hints Gaiman has crafted alongside fellow showrunners Allan Heinberg and David S. Goyer.
Season one largely focuses on the first two arcs of the comic, Preludes & Nocturnes and The Doll's House. By the end of the season, Dream has escaped his century of captivity, reclaimed his vestiments of power, and learned a few things about being a better anthropomorphized concept (it's not as cheesy as it sounds, I promise).
But even those who haven't read the comics can tell that Dream's story isn't over, as Morpheus has not only promised to come for Lyta's baby but both Lucifer and Desire of the Endless plan to move against him. While those and other stories are told beautifully in Gaiman's original 75-issue run on The Sandman, those who want to see them play out in live action must encourage others to check out the show while it's still available on Netflix.