Features
Why Does Demon Slayer Have Two Season 3s? The Confusing World of Anime Arcs
What constitutes a season of Demon Slayer might depend on what streaming service you're watching it on.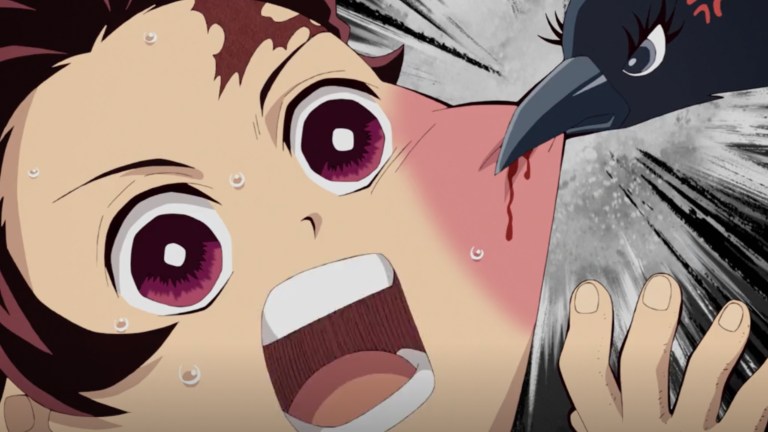 For Demon Slayer: Kimetsu no Yaiba fans who have Netflix, season 3 was recently released—but wait. If you have a Crunchyroll account, you've already watched the "Entertainment District Arc," what Netflix is calling season 3, as the second part of season 2, and probably gone on to the "Swordsmith Village Arc" (which is not streaming on Netflix yet). 
What?
Allow us to explain. Before getting into the cultural differences that determine when and where anime seasons start and finish, it is important to understand that a single arc doesn't necessarily equal one season. An arc is something of a story within the greater story. Arcs are integral to developing the plot and connecting its moving parts, but some may be too short for their own season, so a season may sometimes consist of more than one arc. Then there are arcs which are so long that they need to be split into two or more seasons. While there are no hard and fast rules about which arcs end up on which seasons, arcs in American comics tend to differ from Japanese comics in several ways that affect how the eventual anime adaptation series appear onscreen.
Many American comics are still released issue by issue. There are exceptions depending on the storyline, but in Japan, individual chapters of manga (which literally means "comics") are usually published in magazines such as Shonen Jump. This gives readers a chance to catch up on multiple manga storylines without having to buy separate issues. Later, the chapters may be collected into an anthology called a tankōbon, and there can be many tankōbon volumes within a series. Neither the American or Japanese way of publishing comic chapters and anthologies should be confused with arcs.
Popular American comics published by titans such as Marvel and DC remain ongoing, with multiple writers and storylines over years and often decades. What if, say, a character's villain era doesn't perform as well as predicted? With this type of system, it can take a completely different turn with new artists and writers, which is the reason why most arcs in these types of comics are self-contained and can exist on their own without relying on much or even any background. Most manga have one writer who is usually also the artist. The mangaka needs to be able to finish the story at any time in case the publisher decides to end it. This explains why even epic manga like Bleach and JoJo's Bizarre Adventure have a clear beginning, middle and end. That carries over to the anime.
Now to why Netflix seems to be trailing behind Crunchyroll when it comes to Demon Slayer. When an anime episode airs in Japan, it keeps the structure and closure of the manga, which also means there are no reruns. This is meant to keep audiences tuning in each week to find out whether Tanjiro finally decapitates that Upper Moon demon. More viewers mean more ad revenue, so episodes need to keep going without a break in the story. American TV allows for more freedom on that front, with repeats shown on TV and streaming services often making entire seasons available at once.
Notice that Netflix releases entire seasons of Demon Slayer while Crunchyroll releases one episode at a time. Netflix is able to release full seasons of this particular anime because it releases a season after it has been aired in its entirety in Japan. Crunchyroll is already on the Swordsmith Village arc, so the timing is in sync with Japan. The English dub is not yet available (though some diehards like myself prefer watching anime in Japanese with English subtitles so we can learn something beyond "sugoi"). The same cannot be said of another Netflix anime, Vinland Saga, which is on schedule with Japan and thus airs a new episode every week. The English dub for Vinland Saga has not been released either, so now is an excellent time to learn Japanese from a band of Vikings, but I digress.
Netflix has not released the Swordsmith Village arc yet because it has not finished airing in Japan. Therefore, it makes more sense to call the Entertainment District arc, which it released in full to stay consistent with the rest of the series, season 3. Crunchyroll goes by the seasons as they are determined in Japan, so season 3 is the Swordsmith Village arc. Confusing? Yes. Worth waiting for? Absolutely.