Features
Who Will Be Doctor Who's Next Showrunner?
From the rumoured to the why-nots, we speculate on a few potential successors to Chris Chibnall in the Doctor Who Executive Producer role. Who'd get your vote?
When big changes come to Doctor Who it's the Doctor who grabs all the headlines. That, after all, is showbusiness: children don't ask for bedsheets bedecked with the faces of the show's writing or production team. It's the showrunner – much more than anyone else, including the actor playing the lead role – upon whom the fate and fortunes of the show rest. They decide everything from the look, feel and tone of the seasons, to the thrust and arc of the narrative, to who writes, directs and stars – from the smallest bit-part to the Doctor themselves. The buck stops with them, in other words, and a showrunner can very much make or break an era.
So while speculation rages about who will take on the mantle of the 14th Doctor, it's Chris Chibnall's replacement as showrunner who will ultimately carry the weight of the universe on their back. Realistically, a candidate needs not just writing but also producing experience (Chibnall had co- and executive producer credits on Torchwood, Camelot, Law & Order:UK, Broadchurch and more before landing Doctor Who). Because the UK TV industry has significant work to do on widening access for writers and producers of colour, that requirement frustratingly narrows the field for such jobs at present. But let's have a look at a few options; some shoo-ins for the top spot, some just wildcards, but all of them with something real to offer.
Pete McTighe
Pete McTighe has the experience and qualities you'd want in a prospective Doctor Who showrunner: he's been a long-time admirer of the show since the Classic days; he's written for the show (Series 11's 'Kerblam' and Series 12's 'Praxeus'); he's helmed trailers for the Classic series' Blu-ray sets; and, perhaps most crucially of all, he has hands-on experience of calling the shots. McTighe's prison-drama Wentworth (pictured above) first aired in 2013 and has since racked up award after award in its native Australia (McTighe is British). It's also been something of a critical darling worldwide, routinely praised for a realism and a grittiness that cleaves close to the best HBO dramas. BBC mystery thriller Pact concluded in June and Wentworth's final season airs later this month, meaning that McTighe now has a hole in his schedule. Might he be about to fill that jail-shaped gap with a police box? Quite apposite too, perhaps, that McTighe was able to take a show like Prisoner: Cell Block H (as it was known in the UK), a beloved old soap opera from the 1970s/80s, with rickety, wobbly sets and a low-budget aesthetic, and transform it into a lean, mean, emotionally-satisfying, rollicking thrill-ride with contemporary sensibilities. The man has form.
Sarah Dollard
Another Australian connection, this time in the form of bone fide antipodean Sarah Dollard, who wrote 'Face the Raven' and 'Thin Ice' during Peter Capaldi's tenure. Prior work commitments prevented Dollard from writing for Jodie Whittaker's Doctor, something she lamented at the time.
For those of the 'Doctor Who has become too political' persuasion, Dollard's thoughts on the writing process for 'Thin Ice' should serve as both a rebuke and reassurance: "There was no way to write about a woman of colour going into the past on Earth without acknowledging how the colour of her skin would have impacted how people reacted to her there. Obviously, it also had to be entertaining and true to the tone of the show, so I tried to make it an intrinsic part of the story, rather than just add-on."
Dollard cut her teeth on Australian soap opera Neighbours, and wasn't long before she was writing for sci-fi and fantasy favourites including Merlin, Primeval, Being Human, Doctor Who, A Discovery of Witches (pictured above) and, most recently, an adaptation of the award-winning Young Adult horror fantasy Cuckoo Song (yet to air on Netflix). Availability could be an issue in whether Dollard could return to Doctor Who as its showrunner, given her busy schedule and writer-producer role on Netflix big-hitter Bridgerton.
Toby Whithouse
There was a time when Toby Whithouse was the heir apparent to Steven Moffat. At least in the eyes of Whovians. In 2015 he said this about speculation that he might be taking over the show post-Moffat: "No-one at the BBC has ever had this conversation with me. No-one has asked me, no-one has approached me about if Steven leaves, when Steven leaves. These are conversations that happen purely among fans, not on any official level."
Still, he has the pedigree. Not only did Whithouse create Being Human for BBC Three (also one of Sarah Dollard's first UK writing jobs), but he also wrote for the first three of modern Doctors, notably the episodes 'School Reunion', 'The God Complex' and 'Under the Lake/Before the Flood', showing terrific range, and a deft and respectful approach to the show's mythos and history. Recently, Whithouse has written for the BBC's new sci-fi series Noughts and Crosses (pictured above) but seems to have drifted away from Doctor Who. Acknowledging that this is just another conversation happening "purely among fans", might the allure of the big chair tempt him back?
Kate Herron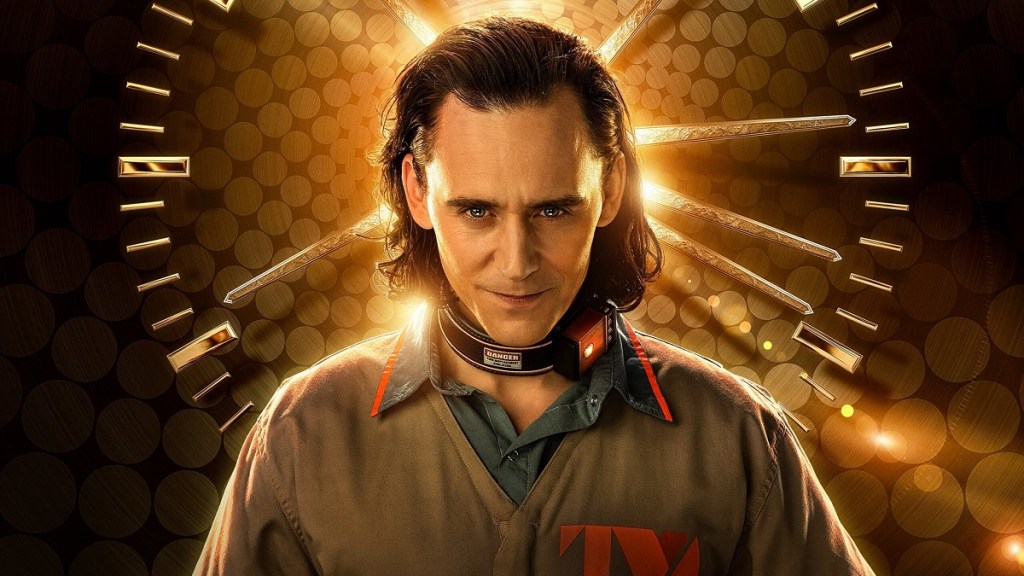 Kate Herron may be a reasonably fresh face in the entertainment industry, but already she's proven herself capable of taking on the sort of awesome responsibility that would make even a grizzled veteran wince. There can be few franchises heavier with expectation than Marvel (along with, perhaps, Doctor Who and Star Trek), and few characters as beloved as Tom Hiddleston's Loki. Kudos to Herron then, for dazzling Kevin Feige with her talent and vision, earning directorial control of the first season of Loki and carrying it out to general acclaim.
Plenty have said that Loki was some of the best Doctor Who we've seen in years. It's hard not to see where they're coming from when considering the way Loki balances humour, heart, and sci-fi, whilst dabbling with time and dealing with multiple variants of its main character.
Herron recently announced that she wouldn't be returning for Loki Season 2: 'I'm really happy to watch it as a fan next season, but I just think I'm proud of what we did here and I've given it my all. I'm working on some other stuff yet to be announced.' It's this enigmatic 'other stuff' that has sent the Doctor Who rumour mill into over-drive. Might Herron be trading one time-wimey extravaganza for another? Might there be a further clue in this other snippet from a recent interview? Time will tell.
Mark Gatiss
In some sense, Mark Gatiss is Doctor Who. At the very least the show is encoded in his DNA. Very few people have done so much in, and for, the Whoniverse, and Gatiss has pretty much done it all. He's written novels set in the Classic Who Universe; he's acted in the modern iteration of the show ('The Lazarus Experiment', 'The Wedding of River Song', 'Twice Upon a Time'); he's written for the show (most notably 'The Unquiet Dead'); he's narrated documentary segments about the show; and he wrote the acclaimed 50th anniversary stand-alone about the early days of the show at the BBC, 'An Adventure in Space and Time'. He's even been both the Doctor and the Master, albeit in Big Finish form. About the only aspect of Doctor Who Gatiss hasn't embraced is being in charge. Given how prolific Gatiss is outside of Doctor Who, and how the Sherlock and Dracula (pictured above) co-creator gravitated away from the show in recent years, it's unlikely – though of course not impossible – that he'd take over from Chris Chibnall.
J. Michael Straczynski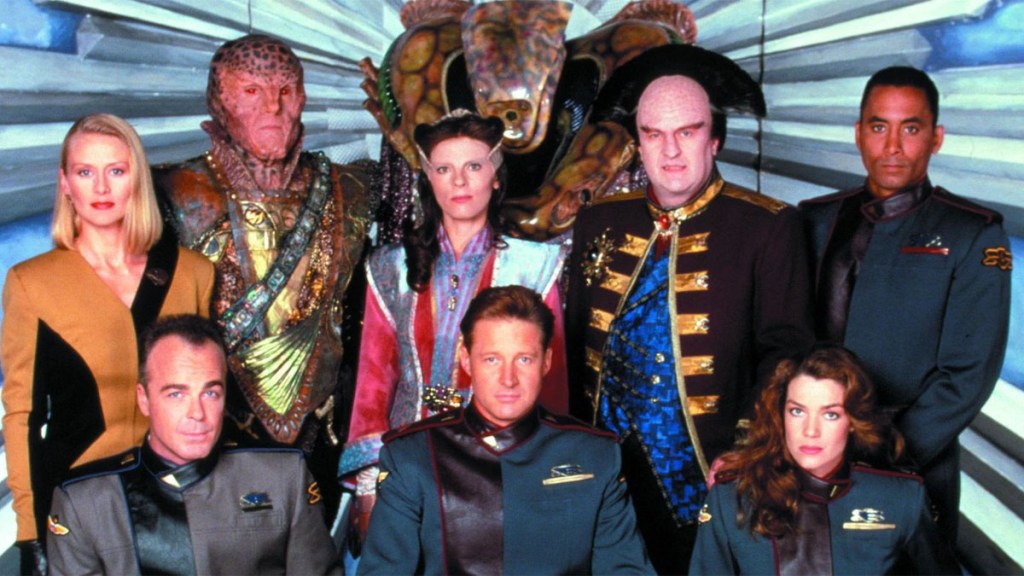 Now, Twitter is neither a negotiating table, nor often a particularly accurate representation of objective reality. Still, there's no reason to suspect that J. Michael Straczynski's recent enthusiastic offer to replace Chris Chibnall is anything less than sincere. Less tangible is the real-world prospect of the job ever being offered to him. Not because he couldn't rise to the challenge – the man is a sci-fi behemoth, his work straddling the mediums of the graphic novel, TV and cinema, and encompassing damn near everything from Murder She Wrote to Marvel, DC to World War Z, and Ghostbusters to Babylon 5 (pictured above)– but down to the BBC preferring to hand the reins of its flagship family sci-fi show to someone UK-based. It doesn't stop us wondering, though, how the man behind the deliciously cluttered, cultured and brilliant Babylon 5 would transform the Whoniverse.
Vinay Patel
For Series 11, Chris Chibnall wanted a range of fresh, representative voices that would better reflect the diversity of the show's audience, and open up new avenues of dramatic possibilities. Vinay Patel is one of that influx of new writers who excelled himself by turning in arguably two of the Whittaker era's best-regarded episodes. 'Demons of the Punjab' (pictured above) shone a light on a part of post-colonial history never before illuminated by Doctor Who, and did so with heart and conviction. 'Fugitive of the Judoon' proved that Patel could handle a more whacky, twisty-turny, lore-filled story.
Patel started as a corporate film-maker, but wasn't satisfied with his lot, so poured his talents into an MA in writing for stage and broadcast media, an inspired choice that led him to the theatre, and then on to the BAFTA-nominated drama Murdered by My Father. His writing is intensely personal and political, barbed but with heart, intersecting notions of power, family, history and belonging.
Whether or not Vinay Patel has a realistic shot at the top spot – he's still relatively untested in TV (but then so was Kate Herron before Loki) – it's a shame that a show so committed to representation on-screen has so few prospective showrunners from a BAME background. Wherever Patel's talents are next channelled, though, it's obvious he has a blindingly bright future ahead of him.
Reece Shearsmith & Steve Pemberton
An unlikely prospect, we're forced to admit, but a delicious one. The pair are, of course, no strangers to the Whoniverse. Steve Pemberton played Strackman Lux in the fan-favourite Tennant-two-parter 'Silence in the Library/Forest of the Dead'. Reece Shearsmith featured in Season 9 episode 'Sleep No More', written by Shearsmith's old friend and fellow League of Gentlemen star and co-creator Mark Gatiss. Shearsmith also portrayed Patrick Troughton and the Second Doctor in 'An Adventure in Space and Time'.
However, it's Shearsmith and Pemberton's astonishing work on the raven-black comedy-drama anthology series Inside No. 9 (pictured above) that makes them such a tantalising prospect for the top spot. They've proven that they can play around with places, times, and tones like true artists, offering up silent, screwball comedy one week, then cruelly funny farce the next, followed by something so truly beautiful and heart-breaking it'll make your soul flat-line the next. They'd be wildcards, certainly, but quite possibly a cross between a game-changer and a Godsend for Doctor Who.
Sally Wainwright
Sally Wainwright, like many of the candidates on this list, began her career writing for a soap opera, in her case the long-running and much-beloved BBC Radio 4 show The Archers. She was soon poached by the bosses of UK TV soap Emmerdale, but swiftly sacked when she said in a newspaper interview that Emmerdale"was shit, because the script editors re-wrote everything" and went on to Coronation Street.
Sci-fi fans can be sniffy about soap operas, as if sci-fi writers emerge from a cocoon fully-fledged and ready to write about far-off galaxies and alien races, but that's tosh. If it weren't for soaps, Paul Abbott, Jimmy McGovern, Sarah Phelps and countless other of the UK's best screenwriters wouldn't have had their starts. Step forward Sally Wainwright, who now stands as a behemoth in the UK TV landscape, having helmed arguably two of the most important and popular shows of recent years, Last Tango in Halifax and the astonishing Happy Valley. Her talent has now gone global. She's currently in charge of HBO-BBC co-production Gentleman Jack, and is working with Sandra Bullock on a new TV series.
Sally Wainwright's output and vision is supreme; her writing is raw and electric, real and illuminating, her characters so lived-in and realised that you could take them from the screen and put them in your living room and mistake them for your own family. Wainwright is probably too busy to take on the job of showrunner, but what a boon for Doctor Who her helmship would be.
Doctor Who Series 13 will air on BBC One and BBC America this autumn.