Features
White Lines Season 2: Where Next for Netflix's Ibiza Drama?
Netflix hasn't yet announced a second season for White Lines, but the ending leaves plenty of scope for another series. Spoilers…
Warning: contains White Lines season 1 spoilers.
Netflix's White Lines finale gave us a straight-up answer to the question of who killed Axel Collins, the 20-something Mancunian DJ whose corpse was discovered buried in a Spanish desert in episode one. Over 10 episodes split between two timelines – the present day and the late 1990s – we were told the story of Axel's arrival on Ibiza, his hedonistic rise to DJ superstardom, and finally, of his violent death.
That mystery closed, season one left much to explore in the continuing stories of the other characters. If Netflix orders a return visit to the party island of Ibiza, here's where White Lines could go in future…
Marcus, Kika and the Romanian widows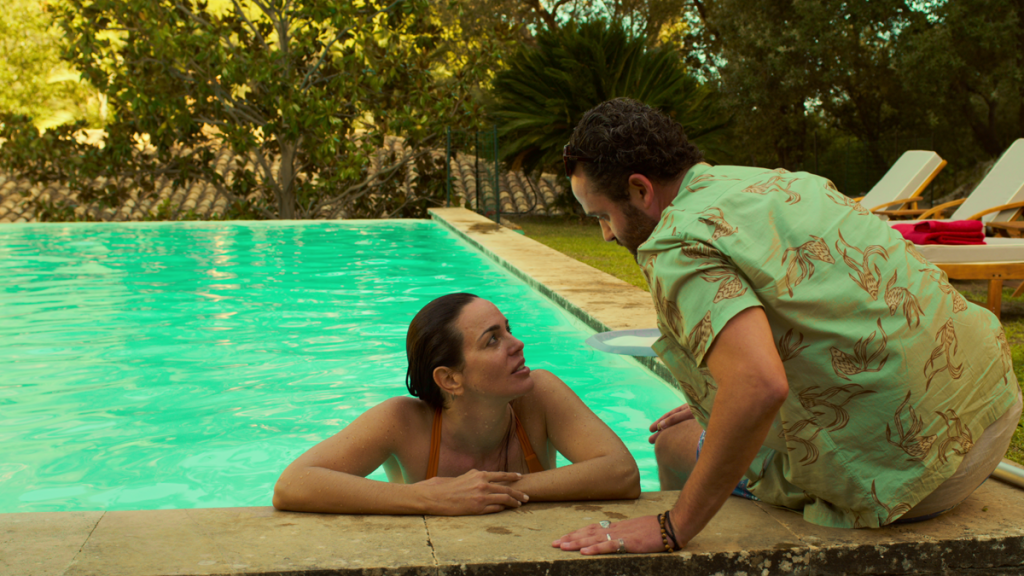 When Daniel Mays' Marcus started season one, he was a hapless, lovelorn, flip-flop-wearing small-time drug dealer and DJ whom everybody – even his friends – thought of as a loser. By the finale, Marcus had transformed. He'd replaced the shorts and flip-flops with a panama suit. He'd finally stopped pining for ex-wife Anna and he'd moved on to a new love affair with Kika Calafat, the daughter of Ibiza's wealthiest and most powerful crime family.
In between, Marcus' house had been repossessed, he'd had his leg broken by Romanian cocaine traffickers and ended up in hundreds of thousands of euros' debt to their widows. The Romanian widows had come to Ibiza looking for their missing husbands and decided to stay, demanding Marcus pay them what he owes on threat of death.
To save his own skin, Marcus used his new friendship with Calafat patriarch Andreu to try to convince him to move into the world of international drug trafficking, cutting the Romanians out of the process. If Andreu agrees, season two could see Marcus get into even deeper water with even more dangerous trafficking types, as the Calafat family's new drug import connection.
Family life was on Kika's mind, and Marcus – already a father of two – jokingly offered to get her pregnant. Next up for Marcus might be joining the Calafat family on a more permanent basis?
Is prison on the cards for Anna?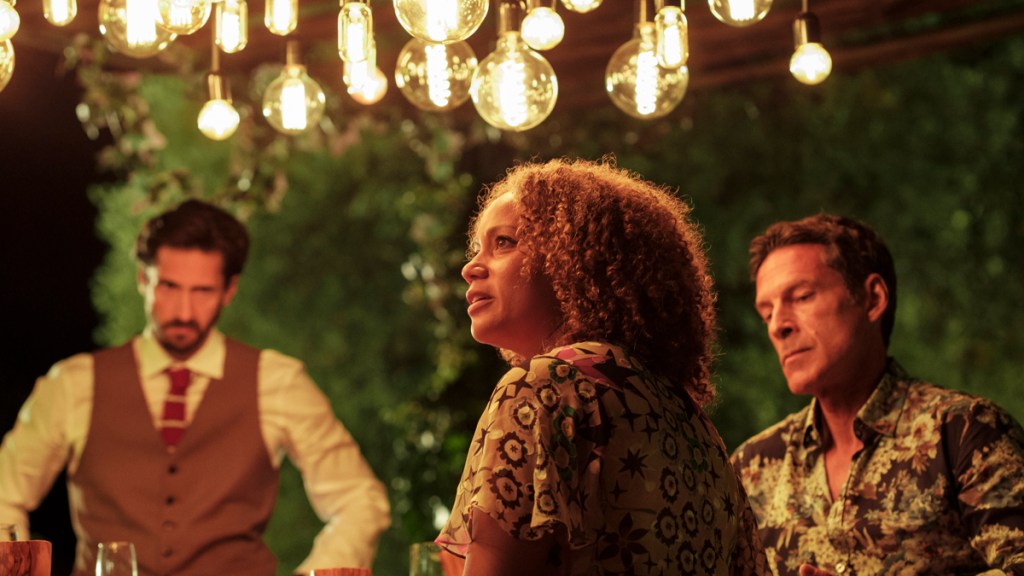 No. The statute of limitations on Axel's murder took place over 20 years ago, so she can no longer be prosecuted for it by Spanish law. That means the only punishment for Anna's crime is only self-imposed guilt.
Well, that and Marcus' rejection. On the day of her wedding to George, Anna realised that she still loved Marcus and tried to get back together with him. Marcus though, having learned that Anna had sex with Axel on their wedding night, realised that he was finally free of her and all the lies she'd made him tell about Axel's disappearance.
After she was established as Axel's murderer, Anna was last seen marrying George, a man she doesn't love and who doesn't love her. Season two could see the ramifications of that choice, as well as further estrangement from her elder daughter who refused to attend the wedding.
Where will Boxer go now?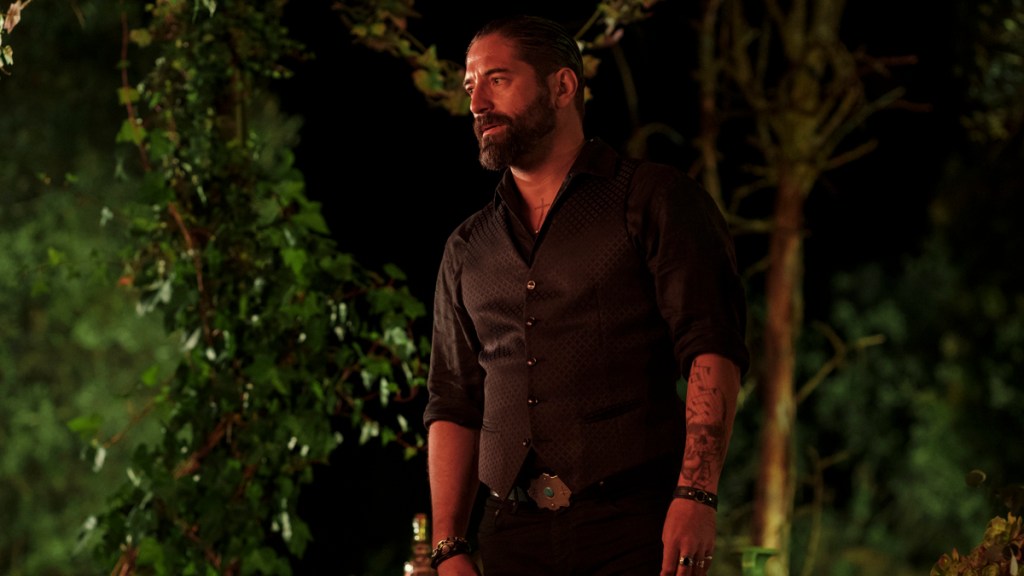 Nuno Lopes' sensitive head of security Boxer was last seen driving away from his old life, having resigned from his position as the Calafat family's enforcer. His affair with Zoe had opened his eyes to what was missing in his his life – love and family. He felt too old to go on living in the club and serving the Calafats, and though he loved Andreu like a father, needed to break free.
Where was he driving? To a retrospective of French Nouvelle Vague cinema? A local market for supplies for his next 4am lasagne? Or just away from the pain of Zoe's rejection, and the two graves they dug in the woods containing the bodies of the Romanian drug traffickers he'd murdered to protect her?
One detail is worth noting – when Boxer dressed Oriol Calafat in his wetsuit jacket after rescuing him from the campervan crash, Oriol discovered the glass eye of one of the Romanians in the pocket. That gives him proof that Boxer was their killer, something the Romanian widows would be very interested to know should Oriol and Boxer ever become real enemies.
Back to normality for Zoe?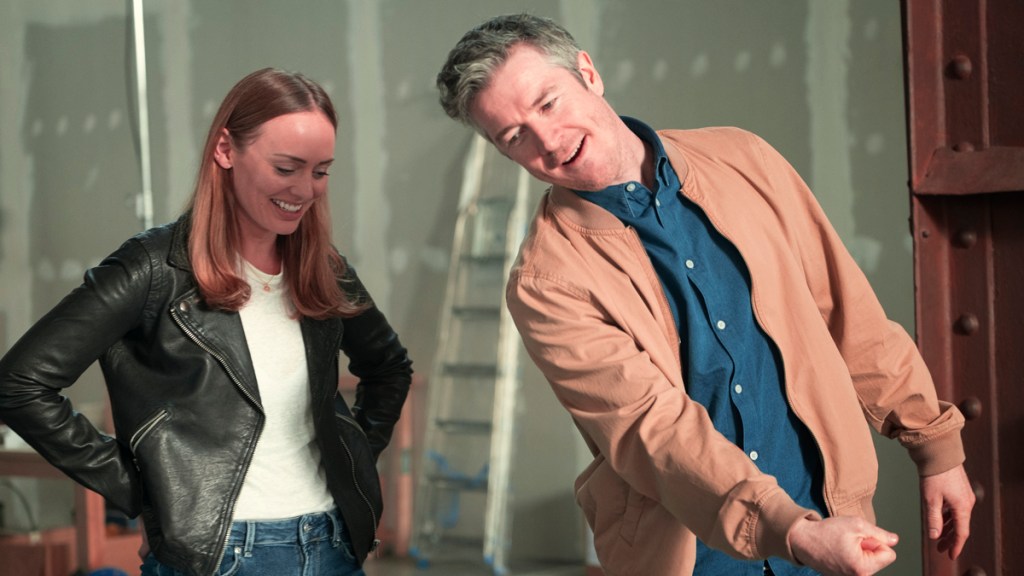 Laura Haddock's Zoe closed the season by scattering her brother and father's ashes off an Ibizan clifftop and declaring her journey only just begun. She'd been acquitted of all charges in Spain and had her passport returned to her. But following her affair with Boxer and the erratic, loved-up video call she had with her daughter, will Mike take her back? He threatened to leave her and take custody of Jenny, citing her history of psychological problems and abandonment of the family home as grounds that he would likely win.
Having solved the mystery of her brother's murder and lost her father, will Zoe return to Manchester, go back to working in the library, and smooth things over with her family? Or will the draw of Ibiza, and her love/hate relationship with Boxer, prove too great?
The Calafat/Martinez feud simmers on
After a 20-year truce between the two Ibizan crime clans, things fell apart between the Calafat and the Martinez families in White Lines. Oriol Calafat tortured Cristobal Martinez for information about Axel's murder, which left him deaf, and in retaliation, Pépé Martinez caused the car crash that left Andreu Calafat paralysed from the waist down. Season two would likely see an escalation between the two families, with more violence and more casualties.
On a more personal level, how the Calafat family is going to recover from their 'Oriol fancies mum and she likes it' conference is another question entirely. More therapy? More cane toads? More madness, no doubt.
White Lines is available now on Netflix.