Features
Wheel of Fortune's Pat Sajak Has Been Setting Up His Replacement for Years
Pat Sajak is leaving his gig as Wheel of Fortune host after 41 years and he might already have his replacement in mind.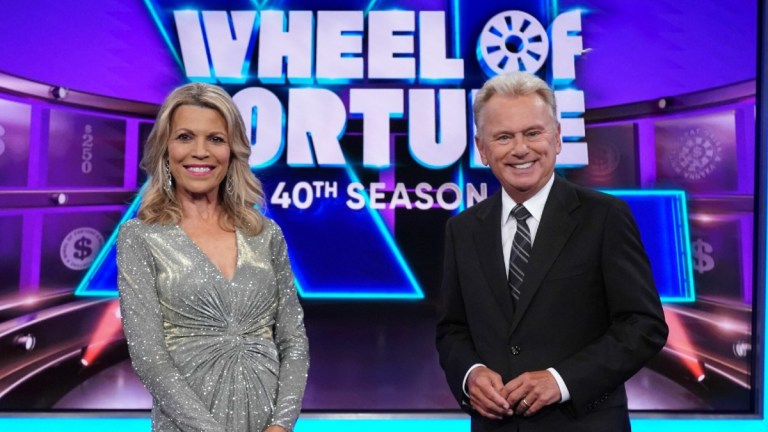 By almost any metric, Pat Sajak is one of the most successful figures in American game show history. The Chicago native has hosted the iconic Wheel of Fortune since 1983, stewarding the program's rise to TV dominance.
Wheel of Fortune is a game show that airs in syndication alongside its Sony Pictures Television partner Jeopardy! (before in some TV markets, and after in others). The central "wheel" is a literal structure that three contestants spin to reveal a prize amount or punishment ("Lose a Turn," "Bankruptcy") that they can add to their winnings if they correctly guess a world puzzle correctly. Along the way, Wheel has picked up some extra rules and twists that make it an unusually complicated experience for the casual viewer. Thankfully Sajak takes his hosting duties seriously, constantly reminding players to strictly read only what's in the puzzle.
Now it seems that Sajak's 41-year stint in the captain's chair is set to come to an end soon, with the host announcing on Twitter that the show's upcoming 41st season would be his last before retirement. In the announcement, he also threw down a bit of gauntlet for entertainment sites.
While we wouldn't self identify as a "clickbait" site, we can't help but want to rise to Pat's challenge to stay busy. So with that in mind, here's a harebrained clickbait theory from yours truly, a long-time Wheel-watcher. I believe it's pretty clear who Sajak, if not the studio that employs him, has in mind for a replacement.
Sajak's exit takes place within the context of another recent high profile hosting search for Sony Pictures Television. After long-time Jeopardy! host Alex Trebek died in 2020, Sony embarked on a lengthy process to find his replacement, auditioning more than a dozen public figures for the top job. It did not go so well. New Jeopardy! producer Mike Richards effectively hired himself and then almost immediately had to fire himself after clips of him saying offensive things on a podcast emerged.
It stands to reason then that Sony would want to go as safe a route as possible in its choice for the next Wheel of Fortune host. And sure enough, early reports indicate that TV hosting veteran Ryan Seacrest is in the running for the gig. Also in the running is sure to be Pat's longtime co-host Vanna White. White has been with Wheel for as long as Sajak has and has arguably had the more difficult job – traversing a cavernous Burbank soundstage to reveal the letters in the show's hangman-style puzzles. White even filled in for Sajak in late 2019 and early 2020 when he required emergency surgery for an intestinal blockage.
Either Seacrest or White would be a fine choice but there's another Wheel of Fortune figure who Sajak has been not-so-stealthily preparing for the hosting job for the past few years now. And that's his daughter Maggie Sajak.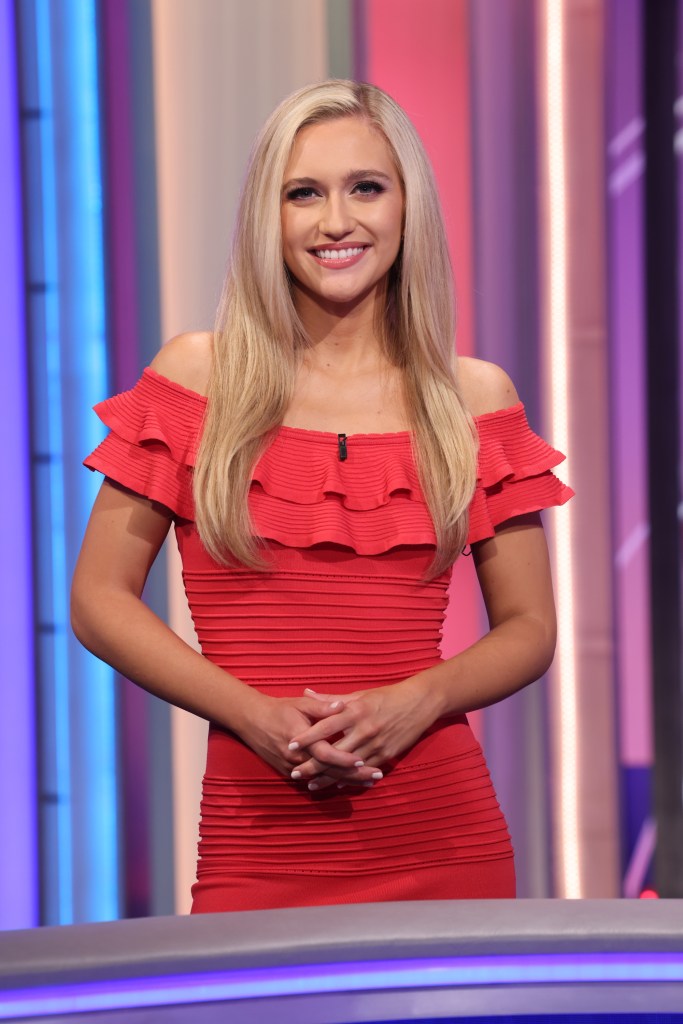 A country music singer and Princeton grad, Maggie has floated around the periphery of Wheel of Fortune her whole life. Her bio on the show's website (and it's a detailed, extensive bio if you're looking for more evidence of her host-in-waiting status) mentions that she "made her debut on the show as a one-year-old, toddling onto the set with her father."
Since 2021, Maggie has enjoyed an official role with Wheel of Fortune as the show's "Social Correspondent." She pops up in nearly every episode to discuss the game's latest online initiatives and posts extensively about its episodes.
She even filled in for Vanna when she took over for Pat in 2019-2020 and did so again earlier this year.
Following its Jeopardy! debacle, Sony Pictures Television might not be feeling particularly inclined to make a "nepo baby" hire. But Wheel of Fortune has trademarked the term "America's Game" and there's really nothing more American than some good old fashioned nepotism. Just as there must always be a Stark in Winterfell, there must always be a Sajak somewhere on the Wheel of Fortune stage.