News
WB Just Rebooted Another DC Superhero
Henry Cavill's Superman isn't the only DCEU character getting reworked at Warner Bros.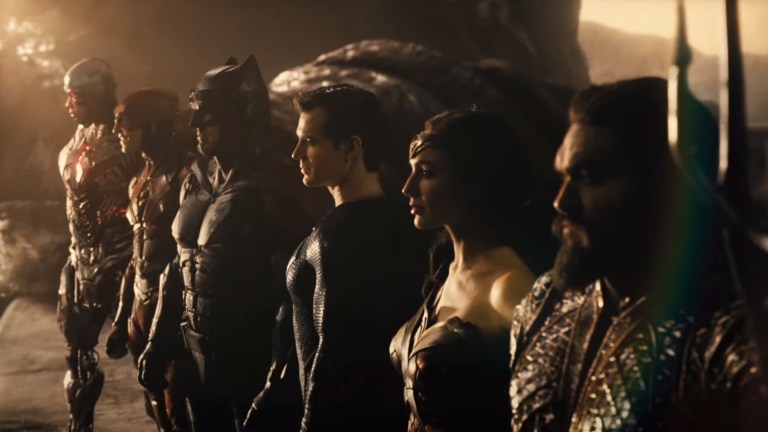 The hierarchy of power at DC Studios has changed. In the days after the release of Black Adam introduced a new juggernaut to DC's big-screen pantheon, Warner Bros. has not only restructured its superhero movie branch with director James Gunn and producer Peter Safran to lead it but also officially brought back Henry Cavill's Superman. And just days before that, we learned that The Batman director Matt Reeves was leading a serious expansion of his own dark superhero universe, with movies about many of Gotham City's greatest villains planned. The controversy-ridden, eternally delayed The Flash movie somehow has a sequel already in development, too.
There's a lot going on at the newly-reorganized DC Studios, with no signs of stopping as Gunn, Safran, and friends try to finally steer the ship toward the lucrative waters where Marvel dropped its anchor long ago. It's much too early to tell how exactly this latest voyage is going to fare, but a new direction for Superman on the big screen is certainly a promising start.
Before Cavill's triumphant return in Black Adam last weekend, one could hardly blame WB for distancing itself from the DCEU's version of the Man of Steel, a grimdark and cynical take on the traditionally optimistic comic book role model that proved to be a loser (by modern superhero box office standards) across three movies, culminating with the disastrous release of the 2017 theatrical cut of Justice League, which made just a little over $650 million, a pitiful return for a DC movie packed with the brand's most popular and beloved heroes. Whether or not you think Zack Snyder's Justice League salvaged Cavill's super-legacy, it's clear a new approach was needed before bringing the actor back to Metropolis in earnest.
While talking to THR, Cavill made a pretty telling remark about where his Superman is going next, teasing that it won't be back into the rain-soaked, Ayn Rand-drenched streets of the early DCEU: "There is such a bright future ahead for the character, and I'm so excited to tell a story with an enormously joyful Superman." Are WB and Cavill ready to embody a more positive vision of the Man of Tomorrow in theaters? One can only hope. It's long been missed.
But when Cavill does return to the big screen, and if it is as a version of the character more akin to Christopher Reeve than the apathetic "god" of Batman v Superman, one still couldn't really call it a reboot in its most traditional sense since his Man of Steel will (presumably) still exist within the confines of the DCEU as it was first established in 2013 and solidified in 2016. Judging from Viola Davis' Amanda Waller cameo in Black Adam, all of the backstory already in place for this superhero universe will continue to follow Cavill's Superman going forward.
But that's not to say WB isn't ready to reboot some of its other superheroes like it did with The Batman earlier this year. Which leads us to the latest move from inside the WB lot. The Green Lantern HBO Max series that's been in development since 2019 under the auspices of veteran DC producer Greg Berlanti and showrunner Seth Grahame-Smith has been scrapped, according to THR. The time-hopping, reportedly space-set series that would have starred Finn Wittrock as first Green Lantern Alan Scott and Jeremy Irvine as Guy Gardner, along with quite a few other Green Lantern Corps. characters, has been rebooted to instead focus on the (arguably more popular) John Stewart.
Per the outlet, the reason for ditching the eight scripts already written for the show was a tax write-off, a common refrain under the leadership of Warner Bros. Discovery CEO David Zaslav, who previously killed the almost-completed Batgirl movie for the same reason. The price tag for Grahame-Smith and Berlanti's version of the Green Lantern show would have also been an estimated $120 million, more than the studio was willing to spend on a HBO Max DC show, according to THR, which also notes Gunn and Safran had nothing to do with this decision, as they don't start in their new executive roles until November.
While Grahame-Smith has left the project altogether, and Irvine and Wittrock are no longer attached either, Berlanti is staying on to shepherd this new version of the series. This is hardly the first time DC has tried and failed to get a live-action Green Lantern project off the ground. Originally meant to star in his own DCEU movie, and then to appear in Snyder's scrapped Justice League sequels, the hero was most recently cut from Zack Snyder's Justice League. Wayne T. Carr was cast as John Stewart for a cameo in the movie but the scene ultimately didn't make it into the final product.
Perhaps this new HBO Max series will finally be Stewart's moment. But with the rebooted Green Lantern project back in early development, it'll be a while before we know anything for sure.