Features
E3 2020's Cancellation Could Mean the End of Gaming's Biggest Event
E3 2020 is cancelled. We're left to wonder whether we've seen the last true E3 show.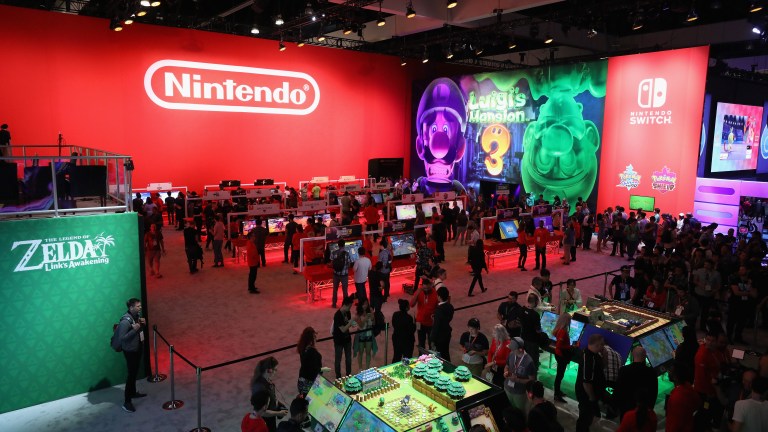 E3 2020 has been canceled due to concerns related to coronavirus. The cancellation of that event will not only seriously impact the nature of the video game industry through 2020, but it could have a long-lasting effect on the industry as a whole. While we're all hoping for the end of this pandemic and a return to normalcy, E3 may never be the same again after canceling this year's event. In fact, this could be the death knell for the annual trade show.
One of the best arguments for why this might be the case can be found in the lyrics of a song that was released when the world was still battling the Spanish flu. Yes, I'm making a timely reference to 1919 banger "How Ya Gonna Keep 'em Down on the Farm (After They've Seen Paree)?" by Walter Donaldson, Joe Young, and Sam M. Lewis. This catchy number featured fascinating commentary on how difficult it was for some World War I soldiers to adapt to life in rural areas after fighting in the war in Europe and seeing cities like Paris. It spoke of the waning appeal of tradition at a time when more and more people were becoming aware of (and infatuated with) a changing world.
That situation very much applies to the state of E3 in 2020. There was a time when E3 was the main event of the video game industry. It was not only the best way for publishers and studios to showcase their products to millions of potential customers but attending E3 was once considered to be something of a pilgrimage for members of the games press and game development industry.
In recent years, we've seen several companies challenge the notion that E3 is an essential industry event. Nintendo was arguably the first major player to voluntarily "drop out of E3" when it stopped hosting live, on-stage press conferences in 2013 in order to focus on digital Nintendo Direct live stream presentations instead. (That said, Nintendo still hosts one of the biggest booths on the show floor.) Sony and Electronic Arts followed in more recent years, abandoning or greatly reducing their E3 presence. In fact, Sony wasn't even planning to attend E3 2020, a move made all the more shocking by the fact that the PlayStation 5 will be out in just a few months.
Prior to its cancellation, E3 2020 was already shaping up to be the most contentious E3 yet. The Game Awards creator and host of the annual E3 Coliseum live stream Geoff Keighley dropped out of the show, questioning the creative direction of this year's show, which involved a fan-oriented focus on influencers and celebrities, an emphasis on interactive experiences, and "queuetainment" designed to advertise to attendees while they waited in line for demos.
While this new format does constitute an "evolution" of the event, it's clear these potential changes didn't address the concerns of people like former SIE Worldwide Studios chairman Shawn Layden, who commented in 2019 that "The world has changed, but E3 hasn't necessarily changed with it."
Recent years have already seen major companies adopt other channels to make announcements and promote projects that would have previously been reserved for E3. While digital events like Nintendo's Direct streams are the most obvious example of alternate channels, the last couple of Game Awards shows (which are hosted and produced by Keighley) have been as eventful as recent E3s in terms of announcements and reveals. Even the Game Developers Conference (GDC) feels more like an "industry trade show" these days, which is what E3 billed itself as in its earliest days. That's not really the reality anymore, as the expo seems to be evolving into a more fan-oriented show.
There are still advantages to attending the expo. E3 is still a big name, and the event is a great way for studios to get their games in the hands of potential customers. It's also still a fantastic networking venue that allows industry members to meet, shake hands, and make deals. In fact, many indie game developers and tech startups still depend on these face-to-face meetings with the bigger fish.
And you can't ignore the fact that E3 still attracts over 60,000 people, even if attendance is down from previous years. That's a sizable portion of the games industry and community that's still attends the event.
But what about the E3 that commanded the attention of the industry and offered companies the biggest stage (and marketing vehicle) in gaming? It was always going to be difficult for E3 to compete against live streaming platforms where companies can promote products directly to their fans. The E3 2020 cancellation brings that weakness to the forefront. Without a show floor in which to physically display products, what really is the value of the expo as a marketing tool for companies?
With AAA publishers like Microsoft and Ubisoft already planning their live stream events to replace their E3 pressers, more of the industry may conclude that they don't need the trade show at all. Meanwhile, an E3-less June will be business as usual for Sony, which went into the year not relying on the expo at all to promote the PS5.
The circumstances which primarily contributed to the cancellation of E3 2020 are extraordinary, and they don't necessarily mean there won't be a 2021 edition of the event, but in the short term, the closure exposes issues with E3's format that existed long before we knew what coronavirus was. Is it unreasonable to suggest that digital reveals and an even spread of announcements throughout the year across multiple events are more practical in 2020?
Sony seemed to think so when it announced it would not bring the PS5 to E3, choosing instead to "build upon our global events strategy in 2020 by participating in hundreds of consumer events across the globe" for "a year of celebration with our fans."
People have speculated for years that E3 as we know it is dying, but perhaps it's no longer a matter of speculation. As a contingency measure, E3's organizers have expressed an interest in producing an online version of the show this year, but where do companies like Microsoft, Ubisoft, Nintendo, and Devolver Digital fall into those plans when they're already organizing their own dedicated digital events? If these publishers opt out of E3 completely as Sony did, for at least one year, E3 is effectively over.
How is E3 going to attract these companies back once they realize they can effectively market to consumers with all the hype of a traditional E3 press conference at a fraction of the cost and without the middle man? How is E3 going to convince them that it's still worthwhile to spend thousands of dollars on a live showcase in an increasingly digital world? How long can E3 continue to draw attendees based on the allure of tradition?
I guess what I'm asking is "How ya gonna keep 'em down on the E3 showroom floor (after they've seen the future)?"