Reviews
The White Lotus Season 2 Episode 6 Review: Abductions
The White Lotus seemingly confirms one fan theory while likely jumpstarting several more.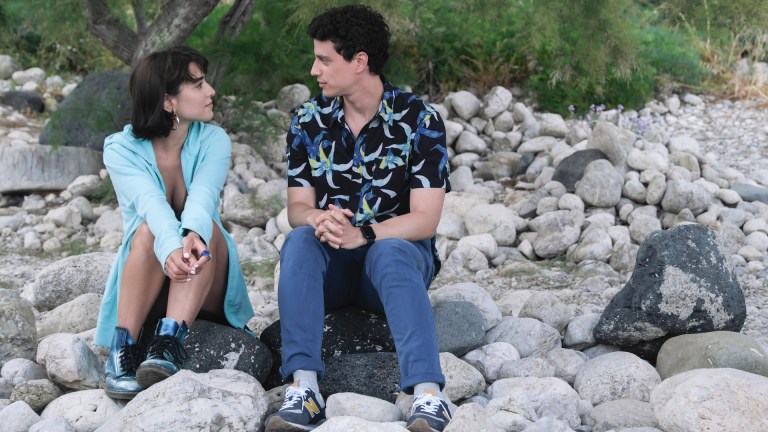 This The White Lotus review contains spoilers.
The White Lotus Season 2 Episode 6
When you have a show with a large ensemble cast like The White Lotus, it can become quite the trial for the writers' room to decide which characters get what amount of screen time, especially when a season is about to come to a close. It's a delicate balance to weigh storylines from the beginning of the season with ones that have only just started to really lather up in the waning moments of the year. This is a position that creator Mike White has already had to endure from the first go around at the White Lotus, and now he's up against that wall again with the finale looming yet again next week. 
For the most part, every person you see on this show gets at least a little bit of their story told. The characters who start out flat slowly start to round out, and the ones who got all of the shine earlier start to drift into the background of other people's lives. A prime example of this is the dynamic of the Di Grasso men. Dom (Michael Imperioli) and Albie (Adam DiMarco) have been the sponges of the family before this week's episode. Watching and waiting for Albie to transform into the sex-crazed lunacy of Dom was the meat of the meal thus far, but this also had many fans (this writer included) disappointed at the character that was chosen as the third wheel.
The grandfatherly patriarch of the clan, Bert (F. Murray Abraham), has been a purely supporting crutch for the younger men in the family, a reflection and a shadow of their personalities and heritages. We get hints of what he was like in his younger years through his offspring, but we don't get to understand what's going on between his own ears. This finally changes when the family packs up with Lucia (Simona Tabasco) by their side, eagerly anticipating a meeting with their Sicilian ancestors that have been discovered and tracked down. When the Di Grassos make their arrival, the elderly matriarch of the female side of the family is anything but pleased to make their acquaintance.
The curtailed reunion has Bert in tears at dinner later in the evening, finally lowering the curtain on a key trait. Bert is in his 70s or 80s, and his lineage is the last token of respectability he was hoping to make good on. Dom and Albie have been directly affected by his poor choices earlier in life, such as familial infidelity that has been made a clear theme of the season. These women were supposed to represent what the Di Grassos could be rather than what they already have been. Perfect strangers that symbolize a clean slate. The rejection Bert was forced to witness was the final nail in the coffin on a vacation in which he wanted to get in touch with his purest self.
The focus on Bert leaves Dom and Albie sidelined somewhat, something that is naturally going to happen, but also ruins the pacing of the back-half of the season a little bit. We still need to know whether Albie will find out about Dom's association with Lucia, and whether he will resolve his unfinished business with Portia (Haley Lu Richardson). Speaking of Tanya's (Jennifer Coolidge) assistant, the last we saw of her was when she was ditched by the charismatic Essex lad, Jack (Leo Woodall) due to his needing to satisfy his "uncle" Quentin's sexual needs.
Many people already suspected online throughout the last week that Quentin and Jack's partnership is different than was originally let on, and after Tanya caught a peek at their bedroom, she warns Portia the two men may not actually be related. Right when it looks like Tanya might finally be the voice of reason for a change, the influence of pure cocaine and a stunning male Italian specimen catch her in a haze. She ends a night of mischief by catching a glance at a photo on Quentin's nightstand that confirms a popular fan theory from last week's episode.
Jack's efforts to keep Portia away from the party with Tanya and Quentin are a little too obvious to even the characters on the screen, and Jack somewhat lets out the secret: he and Quentin have a very "scratch each other's backs" friendship that originates from Jack's poverty-ridden past. The revelation that Jack isn't part of the wealthy elite all on his own is a little scary for viewers who remember that the lower class never has a good fate in this show.
And finally we have the most intense marital distress of the season reaching a boiling point, the Ethan/Harper/Cameron/Daphne quartet (Will Sharpe, Aubrey Plaza, Theo James, Meghann Fahy). The chemistry between Cameron and Harper really started to coalesce last week when Cameron was rubbing Harper's leg at dinner, and how when Harper ditches Ethan to get a drink with Cameron, the boxing gloves can come off.
Ethan is given a taste of his own lying medicine as he starts to get hyper-paranoid about an affair happening between his wife and best friend. Viewers can start to see that just because Ethan was the quiet, seemingly innocuous character in the beginning, it doesn't mean he's going to end that way. A marriage that has absolutely no spark is about to combust, and Ethan is revealed as somewhat of a narcissist. He's a man who has an image of how he's supposed to treat his wife, but that doesn't match what Harper wants. Because of this, he's failing her.
We still have hardly an idea who will remain dead or alive going into next week, but it certainly seems like the lack of communication between these four characters will have a lot to do with their fates. Remember that Daphne is the vacationer who found the dead body in the opening scene of the season. Maybe her visceral reaction will hit a little too close for comfort when the season closes.
New episodes of The White Lotus season 2 premiere Sundays at 9 p.m. ET on HBO and HBO Max.