News
The Walking Dead to End with "Expanded" Two-Year Season 11
The Walking Dead will end with season 11, but there's more Walking Dead to come.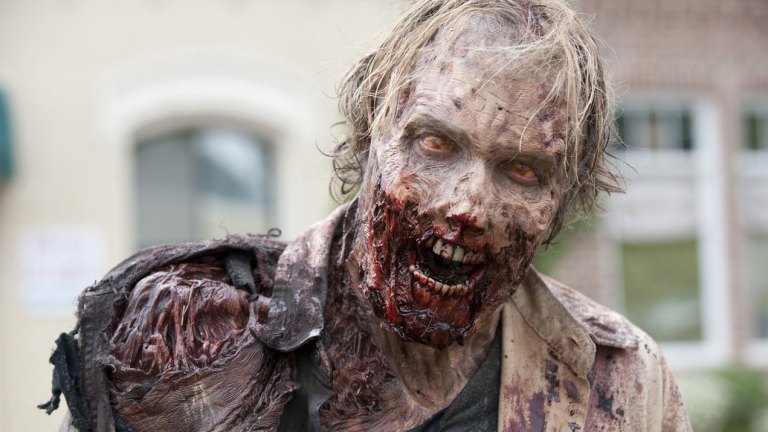 AMC has confirmed The Walking Dead will end with an expanded, two-year season 11. The final season will span 24 episodes and will premiere in 2021 and run through late 2022. The new season is reportedly set to begin filming this October.
The Walking Dead finale will then be followed by a spinoff series focusing on Daryl (Norman Reedus) and Carol (Melissa McBride), which will premiere sometime in 2023. Current Walking Dead showrunner Angela Kang will return to helm the new spinoff.
TWD chief content officer Scott M. Gimple is also developing an anthology series called Tales of the Walking Dead, which will feature "individual episodes or arcs of episodes focused on new or existing characters, backstories or other stand-alone experiences."
AMC teased in a press release that Gimple is developing "a number of other new and innovative projects grounded in The Walking Dead universe."
"It's been 10 years 'gone bye;' what lies ahead are two more to come and stories and stories to tell beyond that," said Gimple. "What's clear is that this show has been about the living, made by a passionate cast, team of writer/producers, producers, and crew, bringing to life the vision put forth by Robert Kirkman in his brilliant comic — and supported by the best fans in the world.
"We have a lot of thrilling story left to tell on TWD, and then, this end will be a beginning of more Walking Dead — brand new stories and characters, familiar faces and places, new voices, and new mythologies. This will be a grand finale that will lead to new premieres. Evolution is upon us. The Walking Dead lives."
While the news of The Walking Dead's impending end will sadden many, there's still plenty of the show left until 2022. First off, there's the season 10 finale, titled "A Certain Doom," which airs on Oct. 4. But season 10 won't actually end there. Six "extra" episodes of season 10 will premiere in early 2021. We don't yet know what the "extra" episodes will be about but we made some guesses.
As for season 11, that remains an even bigger mystery, although there's a good chance it'll have something to do with the mysterious settlement Eugene has been in contact with all of season 10. It's possible that this is the Commonwealth, big city-state that acted as the final location in Kirkman and Charlie Adlard's comic series.
"I look forward to digging in with our brilliant writers, producers, directors, cast and crew to bring this epic final chapter of Robert Kirkman's story to life for our fans over the next two years," said Kang. "The Walking Dead flagship series has been my creative home for a decade and so it's bittersweet to bring it to an end, but I could not be more excited to be working with Scott Gimple and AMC to develop a new series for Daryl and Carol. Working with Norman Reedus and Melissa McBride has been a highlight of my career and I'm thrilled that we get to keep telling stories together."
There's also a little Rick Grimes movie in the works, although we've heard little about the return of The Walking Dead's beloved protagonist. While it was originally set up as a theatrical release, it's possible plans have shifted or shooting has been postponed due to the Covid-19 pandemic.
We'll keep you updated as we learn more.