News
AMC Announces Tales of the Walking Dead Anthology Spinoff
Stories from The Walking Dead universe will live on as AMC confirms a Tales of the Walking Dead anthology spinoff.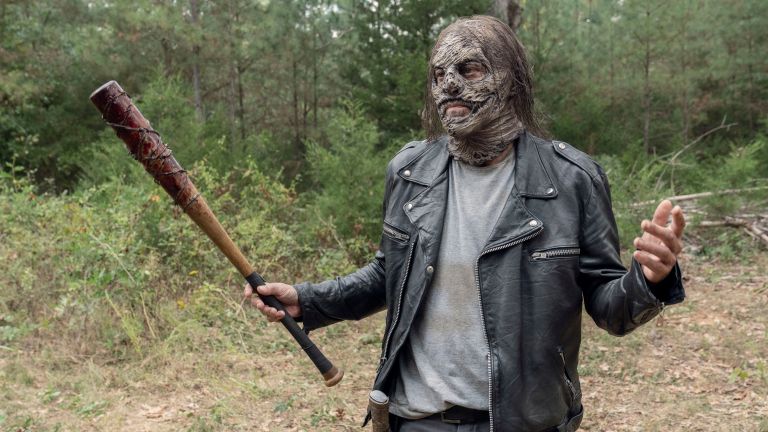 AMC announced today that The Walking Dead will be coming to an end with a supersized season 11 in 2022. But that doesn't mean The Walking Dead universe is going away. In fact, it's only getting bigger. 
Per an AMC press release, the network has revealed that it will continue to pursue storytelling opportunities within The Walking Dead canon. Chief among those opportunities will be a new anthology series called Tales of the Walking Dead. The new series will focus on "new and existing characters, backstories, and stand-alone experiences" within the world of The Walking Dead. The anthology will be overseen by the franchise's content chief Scott Gimple, who helped usher in several successful standalone stories on The Walking Dead during his time as the show's showrunner.
"It's been ten years 'gone bye;' what lies ahead are two more to come and stories and stories to tell beyond that," Gimple said in a statement. "What's clear is that this show has been about the living, made by a passionate cast, team of writer/producers, producers, and crew, bringing to life the vision put forth by Robert Kirkman in his brilliant comic — and supported by the best fans in the world. We have a lot of thrilling story left to tell on TWD, and then, this end will be a beginning of more Walking Dead — brand new stories and characters, familiar faces and places, new voices, and new mythologies. This will be a grand finale that will lead to new premieres. Evolution is upon us. The Walking Dead lives."
The possibilities for supplemental stories within The Walking Dead universe are vast. The original comic series from Robert Kirkman and Charlie Adlard has done some supplemental spinoffs of its own, producing brief arcs focusing on Michonne, Negan, Morgan, and Tyreese. The Walking Dead TV series has built up a formidable arsenal of characters, both living and dead, who could easily pop up in a Tales of the Walking Dead story. The anthology could also pick up with how other portions of the world have dealt with the zombie apocalypse given that the main series focuses mostly in the Southeastern United States.