Features
The Wait for Yellowjackets Season 3 Could Be a Long One
Yellowjackets season 3 could see more delays as writers and actors continue to fight for a fair contract.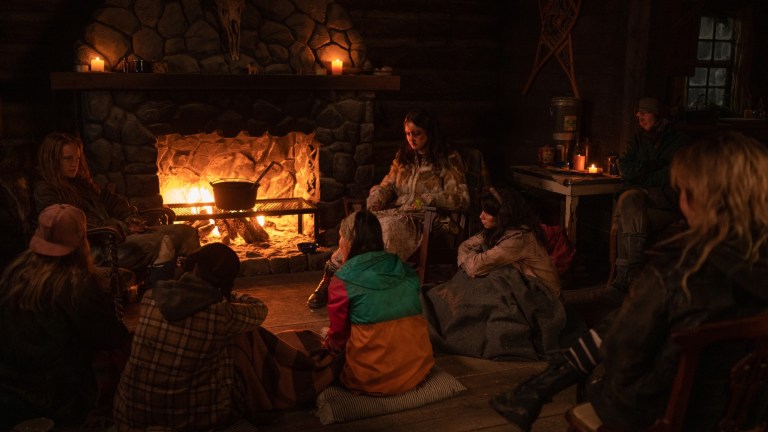 With Yellowjackets season 2 coming to a dramatic and emotional close, fans are likely eager to see what comes next for the survivors, both in the past and present timelines. The series received a season 3 renewal before season 2 even premiered, but that doesn't mean we'll get to see the continuation of this story anytime soon. Even though there was only about a year between seasons 1 and 2, the Writers Guild of America (WGA) strike has put an indefinite pause on the writers' room for season 3, meaning it may take even longer for new episodes of Yellowjackets to reach our screens.
This isn't necessarily a bad thing though. The show wouldn't be what it is without writers, and they deserve to be paid a living wage and have their reasonable terms met by the studios. The writers' room for season 3 was only able to meet for a day before the strike went into effect on May 2, 2023 but Yellowjackets showrunners Ashley Lyle and Bart Nickerson have been vocal supporters of the strike from the beginning.
In an interview with The Hollywood Reporter back in March, Lyle spoke about why she supports the strike, saying "The main issue is the future of the livelihood of writers. Frankly, it's not tenable right now. We were incredibly fortunate that our first job was with Julie Plec on The Originals. She was an incredible mentor and threw us into the fire. We were first-year staff writers covering set, running tone meetings and working with actors. That's invaluable. Nowadays that's not the reality. I think it's really shortsighted of the studios and the networks to create a scenario where only upper levels are being sent to set."
Both Lyle and Nickerson then go on to talk about how they tried to support their writers who wanted to go to set for the episodes they wrote in season 2, a valuable learning experience that studios typically won't pay for anymore. Lyle says "We had three writers who came to set and worked for free. We did our best to make that as painless as possible, bought them all their dinners. But we fought and ultimately lost to be able to pay their way. They were so hungry for that experience that they did it on their own dime."
To which Nickerson adds "There is a devaluing of the place that the writer should occupy — both literally and metaphorically. Overall production budgets have grown, as the writing budget for most shows has shrunk or stayed the same. In some quarters of the industry, there is this idea that writers are interchangeable — that it's more about the idea."
After the strike began, Lyle tweeted her solidarity and Nickerson was interviewed by the Associated Press while on the picket lines, saying that the show would be delayed for as long as the strike lasts.
The previous strike in 2007-08 lasted for 100 days, and there's a good chance that this WGA strike could last that long, or even longer. While many actors and directors have already been vocal in their support of the WGA, the Screen Actors Guild-American Federation of Television and Radio Artists (SAG-AFTRA) has officially begun voting among its members to authorize a strike before negotiations begin on their contract with the Alliance of Motion Picture and Television Producers (AMPTP) on June 7. Considering how inflexible the AMPTP has been with regards to concerns about things like residuals and AI from both writers and actors, there's a very good chance that SAG-AFTRA could also begin a strike of their own, further delaying productions until studios start to treat their workers fairly.
It may be disappointing to not have a clue when Yellowjackets could return, but this strike is bigger than any one show – it's hope for a brighter future and more opportunities for people of all backgrounds to work in this industry.