Features
The Problem With Netflix's Who Killed Jill Dando
Netflix's otherwise decent documentary series Who Killed Jill Dando? ends on an unfortunate note.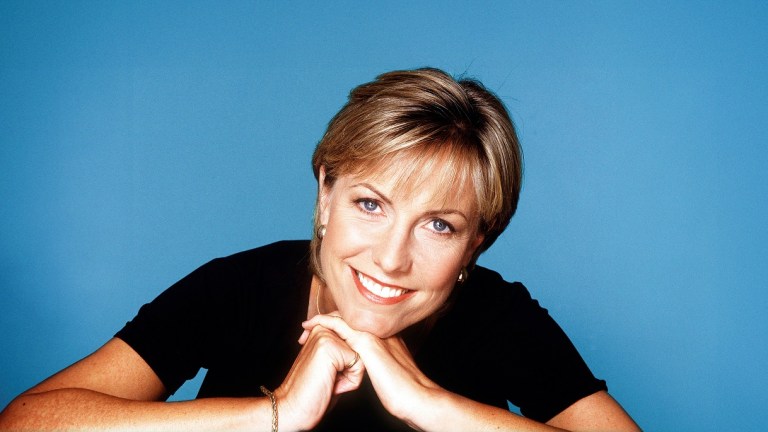 New true crime documentary series Who Killed Jill Dando? is now streaming on Netflix, and overall it's a fairly thoughtful and comprehensive look back at the shocking murder of the beloved TV presenter, albeit one that stumbles at the finish line. 
Dando was murdered on her doorstep in Fulham, southwest London, back in 1999. Due to her popularity and the nature of the crime itself, both the public and the police were keen to see the crime solved as soon as possible. Those who live in the UK or are familiar with the case will know what happened next: the identity of Dando's killer remains a mystery 24 years later. 
Who Killed Jill Dando? seeks to keep the events surrounding her death fresh in our minds, interviewing those who were close to her and bringing in the man who was wrongfully convicted of her murder to ask him in a roundabout way if he actually did it.
The Murder of Jill Dando
Born in Weston-super-Mare, Jill Dando started out as a trainee reporter for a local newspaper before getting a job at the BBC. She began presenting the national news in 1988, and became the familiar face of programmes like Breakfast Time, the Six O'Clock News, and travel show Holiday. She also co-hosted the popular crime appeal series Crimewatch, which created re-enactments of unsolved cases and urged people to reach out with any tips. She was still working on Crimewatch at the time of her death, and the Netflix doc notes how important that show was to her.
On the morning of 26 April 1999, Dando left her fiancé's house and returned to her own home to pick up some papers. She never made it inside the door. At around 11:32am, she was shot once in the head, and her killer fled the scene.
Who Didn't Kill Jill Dando?
Like other true crime projects before it, Who Killed Jill Dando? examines how the police handled the murder under enormous pressure from the media, and also interviews some key people about it. 
Senior Investigating Officer Hamish Campbell talks us through the investigation and its missteps, including people of interest who were later dismissed. Jill's brother, Nigel Dando, expresses his thoughts about his sister and how he reacted as the case took its twists and turns. Journalists and broadcasters Jennie Bond and Jane Moore talk about what it was like to lose one of their own in such horrific circumstances, while Bob Wheaton, who was Jill's former boyfriend and the BBC Editor running the Six O'Clock News at the time of her death, discusses being ruled out as a suspect, as does Jill's agent, Jon Roseman.
Local man Barry George, who had a history of criminal convictions, was eventually arrested and found guilty of Dando's murder in 2000, but this conviction was later quashed and he was acquitted at a retrial. The murder remains unsolved, although Campbell says he doesn't think he's changed his mind about George's guilt. Nigel Dando recently told Sky News that he believes Jill's death was simply "a random killing" by a stranger, and that she "was just in the wrong place at the wrong time".
Theories surrounding Dando's murder often run rampant, and the documentary touches on some of them. At one point it was posited that a Serbian warlord might have ordered Dando's assassination in retaliation for a NATO bombing of the Radio Television of Serbia headquarters, which took place just days before her murder.
Who Killed Jill Dando? also spotlights Noel 'Razor' Smith, a journalist on the editorial team at Inside Time, which is a national newspaper for prisoners and detainees that is distributed throughout the prison estate in the UK. Smith was on remand in Belmarsh prison in the late 90s, and says a lot of criminals at the time thought that presenting Crimewatch may have factored into Dando's killing; that it's "quite possible" one of the people who got locked up thanks to Crimewatch was responsible. Smith also provides valuable context for the way such crimes were committed at the time in broad daylight, and says Dando's death was executed in a similar manner to a professional hit.
The Problem With Who Killed Jill Dando
Outside of the usual tools of the true crime trade – there's ominous music and out-of-context cutaways aplenty – Netflix's documentary series runs into bigger problems during episodes two and three, when it inevitably finds itself with no real answers after recapping the unsolved case. 
As engaging an interview subject as Smith is, his story about briefly talking to Barry George in Belmarsh, and his certainty that there was no way George could have committed the murder and not talked about it afterwards, is conjecture. Towards the very end of Who Killed Jill Dando? Smith returns to tease that there are rumors about who really killed Jill, but that he doesn't want to discuss them for his own safety. "It's not who you would think," he says. "And it's not Barry George. It was a professional hit." When the documentary crew asks for insight into why Smith believes this he replies "If I tell you why, you'd know who done it."
A journalist's unexplored theory, conjecture, and hearsay are infuriating ways to end an otherwise very competent documentary, but Who Killed Jill Dando? can't help but sprinkle in some new mystery. Smith isn't to blame for it – it appears the creators were reluctant to bring the series to a close with only a sense that we don't know who killed Jill, and at this point we may never know.
With the facts laid bare and the trail grown cold, yet another documentary about Jill's murder may manage to draw attention to the case again, but adding this new tease also sensationalizes it further without developing any credible new lines of enquiry. Who Killed Jill Dando? certainly doesn't contain any new interviews with detectives who are keen to find answers, nor does it push the narrative that the case would indeed be solved if the police were simply given more resources to probe those who may have key information.
True crime producer Emma Cooper, who spent over a year on the series, told Sky that it was important to bring in "a new audience of young people who don't necessarily know about Jill and don't necessarily know what happened to her and what a huge part she was in all of our lives." Cooper will likely find that audience in Netflix's huge true crime base, but it's a shame that the project felt the need to add manipulative bait to such a sad, shocking story. Without it, the documentary would still have achieved its goals in keeping Jill's memory alive and, like her treasured show Crimewatch, reminding anyone who has any tips that it's never too late to come forward.