Features
The Power Ending Explained: Examining Episode 9 and Beyond
The Power encourages viewers to rethink their world view even as they speculate about the finale and what comes next.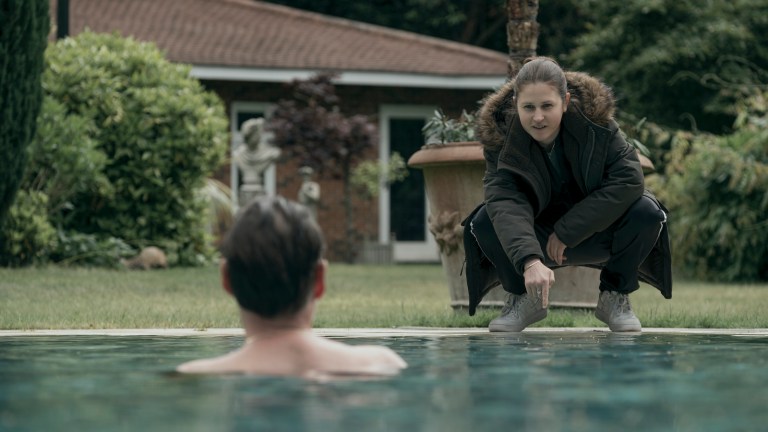 This article contains The Power spoilers.
When a season one finale is done correctly, it can seem much more like a beginning than an end. Such is the case with The Power on Prime Video, which feels like it's just getting its principal characters into the starting gate for the race they're truly preparing to run now that they've come into their own. While Margot's life in American politics may necessitate a subtler approach than what Tatiana is capable of in Moldova, and although the now unified Roxy and Eve may have a challenge reconciling the complementary aspects of their approach, really no possibility is off the table for season 2.
The key to understanding the message behind The Power lies in accepting that the awakening abilities in young women will not necessarily solve the world's problems; they will simply give people newly risen to positions of authority their turn to present an alternative and allow a different set of voices to be heard, flaws and all. Especially since many of those supposed flaws arise only in response to the refusal to accept change on the part of those previously in charge.
Take for example Eve's manipulation of Sister Veronica. At no point in season 1 of The Power does the inner voice, characterized as God speaking to Eve, sound like that of a benevolent deity, and the death that results from the nun's electrically inspired religious experience (a defensive measure on Eve's part) could be considered a mistake. But is it? Is this a case of the ends justifying the means? Or perhaps the nuance of Eve's power simply requires a finesse that she doesn't yet have, something that comes with practice.
After all, she's the only one with EOD (that we know of) who has such surgical precision, using the electrical impulses of the human nervous system to heal as well as control. Compare that to Roxy's blunt instrument, which has its own significance in her position as a mentor to others. Both young women are leaders in their own way, but now that they're together, it's likely that being two sides of the same coin could substantially increase the reach of their discipleship.
If only Margot could tap into that devotion somehow! She also shares an interesting mirrored relationship with her daughter in The Power. Whereas Jos can barely manage a few sparks with great effort, her mother has to expend a majority of her energy suppressing her abilities, similar to a valve with low or high water pressure. In fact, it's very probable we haven't heard the last of the term "fizz" used as a derogatory terms to create division within the EOD community.
Prejudices exist everywhere! The Power does not promise a happy and unified transition as gender dynamics shift. It will perhaps in some ways be easier for Tatiana and her sister to wield their power like a hammer to dislodge the misogynist dictatorship, uniting against a common enemy. But how do those in America battle the faceless antagonism of Urbandoxx? Or even handle the more public debate with Governor Dandon? In a divided America, EOD is viewed as a plane crasher, not a generator starter like it is in Africa.
In any case, The Power season 1 finale isn't as much a cliffhanger requiring explanation as it is a preamble inspiring speculation. Do we really need an explanation for why Sister Mary Ignacio, a transgender woman, could receive the power without the biological prerequisites? No, not really, particularly when dealing with the voice of God and other non-scientific aspects of this show. Similarly, we should worry less about the intersex biology of Ryan and more about his treatment in the conversion therapy camp.
Suffice it to say, The Power encourages its viewers not only to think about the internal story of season 1 but also to reflect on gender dynamics, whether binary or otherwise, in a world society that sometimes takes its power structure for granted, as though that's just how it always has been and always will be. An upheaval of that system may be uncomfortable, violent, and flawed, but it would also be aspirational, enlightening, and quite possibly transcendent.