News
Power Rangers Season 28 Title is Dino Fury
The next Power Rangers season is here and it'll use footage from Ryusoulger.
Thanks to a post from the official Power Rangers twitter account we've learned the name of the 28th season of Power Rangers. Power Rangers Dino Fury! We've got the logo below.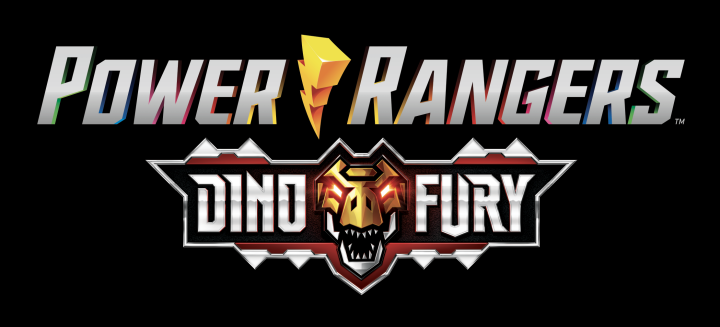 Earlier in the year at New York at Toy Fair, Hasbro announced the twenty-eighth season of Power Rangers. We know that it'll be taking footage from the Japanese Super Sentai series Kishiryu Sentai Ryusoulger. There had been a lot of speculation about which Sentai season would be adapted for the series, with many not sure if ToQger, Zyuohger, Kyuranger, or Lupinranger v. Patranger, or Ryusoulger would get selected for Power Rangers. 
At the Hasbro presentation we got a short teaser exclusively featuring fight footage without any original footage shot for Power Rangers exclusively. That's to be expected from a Toy Fair presentation a year ahead of when the season will premiere. We got shots of the core five Rangers and yes, this season is dinosaur themed!
Power Rangers Season 28 Release Date
For now all we know is that Power Rangers Season 28 is planned to be released in 2021. We had known that Power Rangers had at least one more year left on its Nickelodeon contract so it'll mostly likely air there. Whether there will be a Season 29 has not been confirmed so we'll keep a look out for information on that!
Power Rangers Season 28 Trailer
At the Toy Fair presentation we got a very brief look at the new season, which you will see after the Beast Morphers sneak preview!
It's so short but just knowing we'll be getting the dinosaur themed Ryusoulger as the next season will satisfy curious fans for the next few months until we start hearing more information. Ryusoulger features dinosaur knights which already gives us some Dino Charge vibes (especially with Ivan of Zandar being a knight himself!) They also share the color scheme of the Dino Charge Rangers with the core five being Red, Blue, Black, Green, and Pink. In a perfect world they'll gender swap at least one of the other colors to be a woman.
Power Rangers Season 28 Cast
Right now there hasn't been any casting announcements but there have been casting sides sent out, although those almost never reflect the actual content of the season.
Be sure to stay tuned to Den of Geek for all developments regarding Season 28 of Power Rangers and Power Rangers in general! It's an exciting time of change for the Power Rangers brand as key creativesare stepping down or have left Hasbro, as we reported here. Season 28 may be a big fresh start for the franchise and we can't wait to see it! We get the feeling Season 28, more so than even Beast Morphers, will be the true start to what fans are already calling the "Hasbro era."
You can keep up with all our news on Power Rangers Beast Morphers Season 2 here!
Shamus Kelley is a pop culture/television writer and official Power Rangers expert. Follow him on Twitter! He also co-hosts a Robotech podcast, which covers the original series and the new comics. Give it a listen! Read more articles by him here!