News
The New York Times Just Invented Only Connect's Connecting Wall
A whole Twitter-worth of fans – including Only Connect host Victoria Coren-Mitchell – were keen to point out Connections' uncanny similarities to the BBC quiz show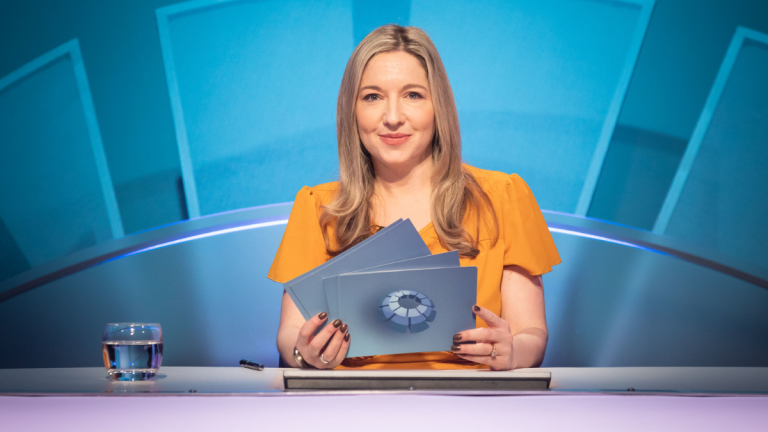 Well this is awkward.
It's not often you get to see a version of the "Can I copy your homework?" meme play out in real time, but that's exactly what's just happened: The New York Times has released a brand-new game, Connections, in which you have to find four connecting groups of four items in a grid:
There's just one slight snag in this exciting announcement: this is identical to the third round of the popular BBC quiz show Only Connect, which has been hosted by Victoria Coren-Mitchell since it first began airing 15 years ago in 2008. Known as the 'Connecting Wall' round, it's so popular it even had its own "Wall Night Special":
But it's alright, because probably no one noticed, right? Ahem:
Coren-Mitchell herself was quick to point out the similarities, in a tweet that went semi-viral, thanks in part to this reaction from TV critic Scott Bryan:
Only Connect question writer Mike Turner also waded in, as did former contestant Kat Brown – who appeared on the most recent series of the show – and broadcaster and quiz fan Bobby Seagull (who won University Challenge in 2017, and was once a clue on Only Connect) also quipped about his "new" game invention:
It's already been pointed out that Connections fails to live up to the Connecting Wall in two vital ways.
For one, there appear to be no red herrings, which is a big part of the Connecting Wall fun – for instance, in this example which features a very giggly Coren-Mitchell, the surnames of all five members of the boyband One Direction are featured, and it was up to the team to work out which of them belonged in another of the connecting groups (it turns out Styles belonged in the group of Poirot novel locations):
Perhaps even more importantly, Connections is simply far too easy. The whole joy of Only Connect is its fiendish difficulty, making your brain do somersaults in each of its four rounds: Connections (where you must decipher what four clues have in common), Sequences (guess the final clue in a sequence of four), the Connecting Wall, and finally Missing Vowels, where contestants have to decode the answers which are presented with all their vowels missing (for instance, Only Connect would be "NLY CNNCT").
The show is proudly geeky, and frankly Only Connect viewers would make very short work of the Connections puzzles that have been released so far.
It's not the first time a NYT puzzle has come under fire for having more than a passing resemblance to an existing quiz show. The cultural phenomenon that is Wordle has a strikingly similar format to Lingo, a quiz show that first arrived on our screens back in the eighties, but was more recently revived by ITV in 2021, hosted by Adil Ray. RuPaul hosts Celebrity Lingo in the UK and recently became host of the US version of the show on CBS.
Ray had some choice words about the similarities when Wordle first took off:
It's also not the first time a Connecting Wall lookalike has appeared: as well as an official version in TV magazine Radio Times, there's also Puzzgrid, an online game that is even closer to the Only Connect original, as there's a three-minute time limit, you have unlimited guesses for the first two categories, and then three chances to make the final two connections. You also get bonus points for naming each of the four connections once the wall is complete.
One fan on Twitter also compared it to the so-eighties-it-hurts British game show Connections, which looks a bit like a cross between Only Connect and Catchphrase:
The Connections controversy inspired some tongue-in-cheek responses from Twitter users suggesting their own "new" versions of game shows:
To referencing some of Only Connect's in-jokes, like shoe-horning references to fictional (and ridiculous) Michael Portillo TV programmes, and Coren-Mitchell's amusing and often surreal introductions:
Only Connect returns to BBC Two in Autumn 2023