Features
Pointless: Meet 2023's New Hosts Replacing Richard Osman
Pointless has added another 8 co-hosts to its roster including Gyles Brandreth, Rose Matafeo, Sally Phillips and more!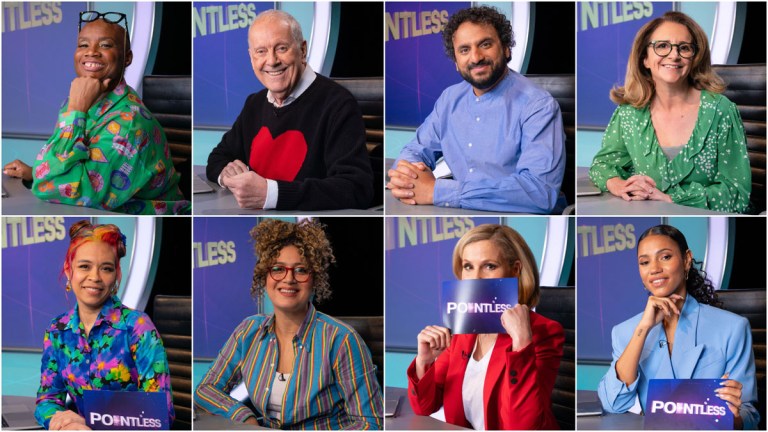 It takes many people to fill Richard Osman's shoes, and not just because he wears a size 14. Back in April 2021, the TV presenter, producer and novelist announced that he was leaving his co-presenter role on Pointless to focus on his hugely successful Thursday Murder Club book series and other projects. Due to the 'stars we see in the night sky are actually hundreds of years in the past' nature of TV broadcast, by that point, Osman was already four months out of the job. His final episode of the regular Pointless (he'll still appear on the celebrity editions) was filmed in December 2021 and aired in July 2022, with this touching message to Alexander Armstrong.
When Pointless returned for Series 28 in September 2022, it came with a rotating clutch of new guest-hosts sitting behind Osman's fact-checking desk. First up was Sally Lindsay, and following her were Stephen Mangan, Lauren Laverne, Alex Brooker, Konnie Huq and Ed Gamble.
For 2023, eight brand new guest-hosts will be joining that cohort to husband the magic laptop and give out correct answers. They will be Andi Oliver, Gyles Brandreth, Nish Kumar, Ria Lina, Lucy Porter, Rose Matafeo, Sally Phillips and Vick Hope.
Here's a rundown on them all.
Andi Oliver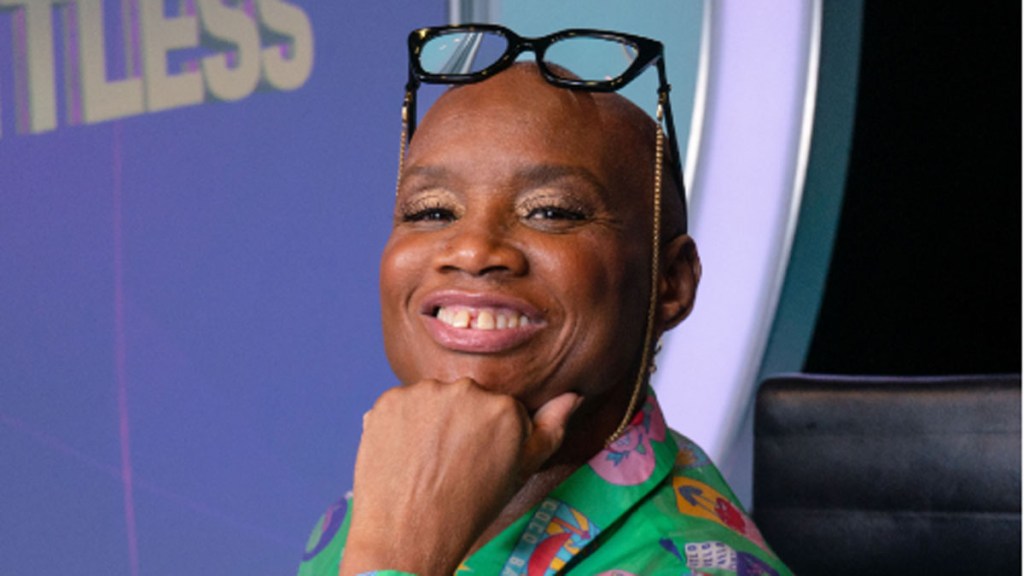 Chef, broadcaster, The Great British Menu presenter, former Rip Rig + Panic band member and mother of Miquita 'T4' Oliver, with whom she appears on Celebrity Gogglebox, Andi Oliver is a familiar face on TV. She has previously appeared on a Food & Drink themed and a family-themed episode of Pointless Celebrities, going out in the first round in one and winning the coveted Pointless trophy in the other.
Gyles Brandreth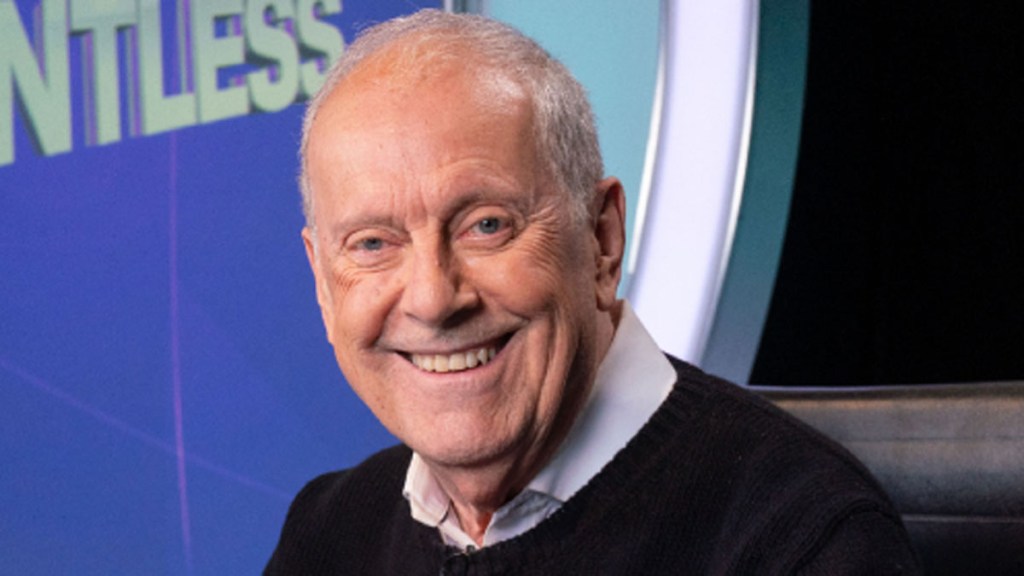 Former politician, current The One Show presenter, Countdown Dictionary Corner legend, Celebrity Gogglebox participant, comedy panel show regular and collector of teddy bears (seriously, the man's a big deal in the bear world), Gyles Brandreth has appeared on multiple Pointless Celebrities previously, paired with drag queen Baga Chipz, and comedian-writer Susan Calman.
Nish Kumar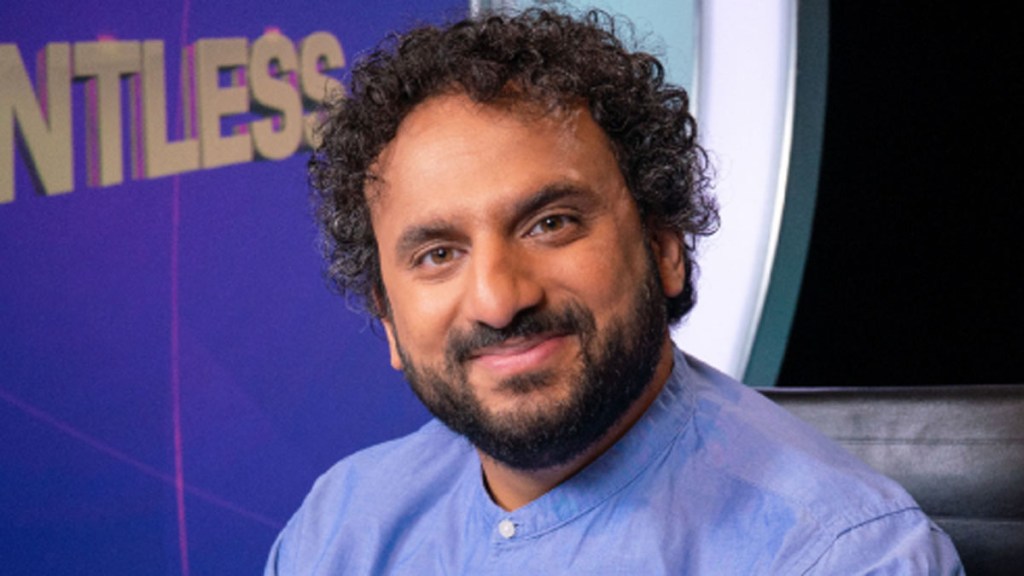 Comedian and former presenter of The Mash Report, Nish Kumar is a stand-up and regular panel show participant who appeared in a Comedy Pointless Celebrities special alongside his pal, former flatmate and fellow Pointless co-presenter Ed Gamble (see below).
Ria Lina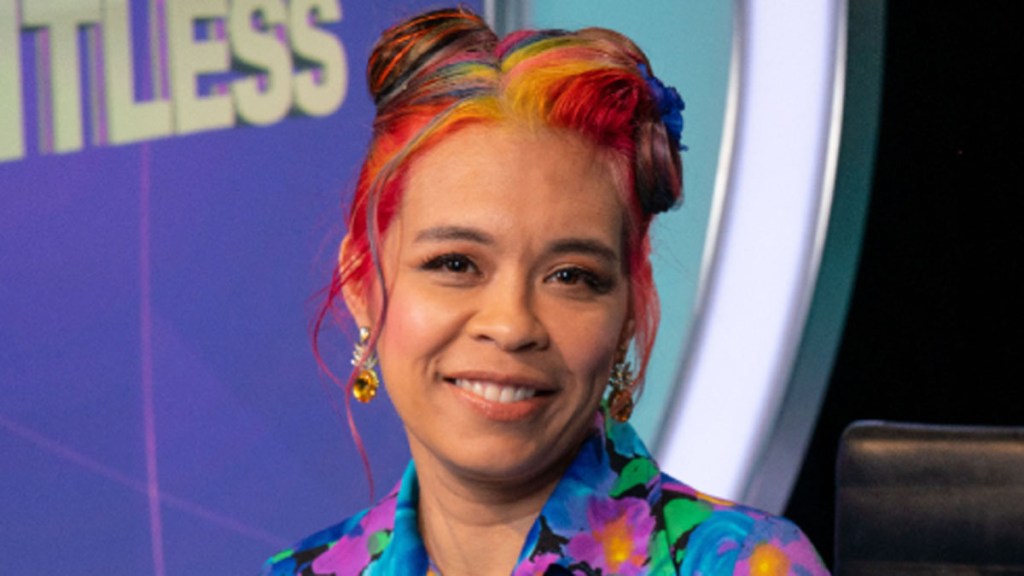 Comedian Ria Lina is no stranger to trivia, having won an episode of Celebrity Mastermind earlier this year with the specialist subject of British chemist Rosalind Franklin. The stand-up and Late Night Mash performer also made an appearance in a comedy special of Pointless Celebrities alongside Dom Joly, Kimberley Nixon, Greg McHugh and more.
Lucy Porter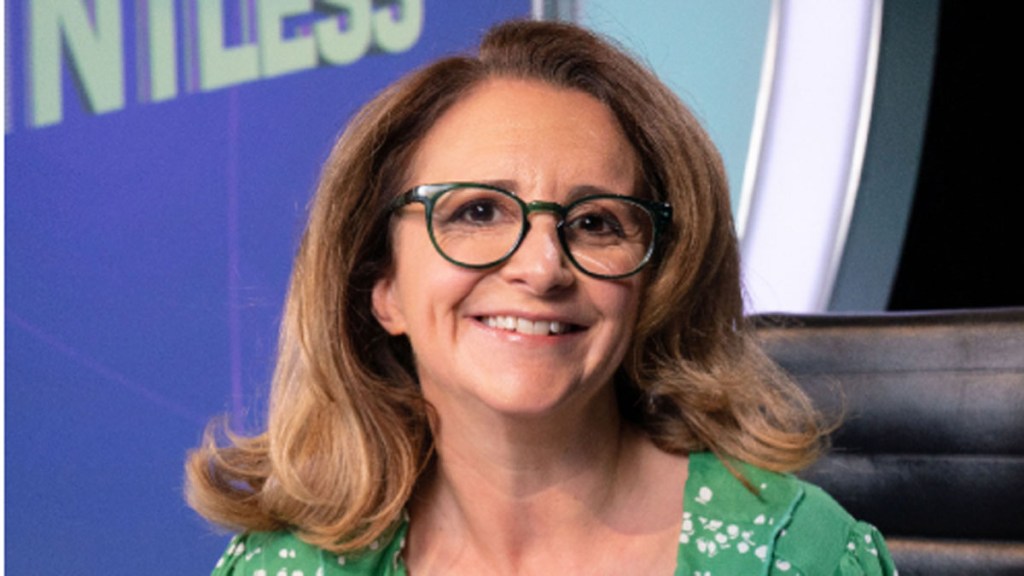 A regular voice on BBC Radio 4 comedy panel shows and popular stand-up, Lucy Porter is a bit of a quizzing genius, having achieved a record-breaking score of 35 on Celebrity Mastermind (her specialist subject was Steve Martin). She's done them all – The Weakest Link, Richard Osman's House of Games, and yes of course, Pointless Celebrities paired with stand-up Ed Byrne.
Rose Matafeo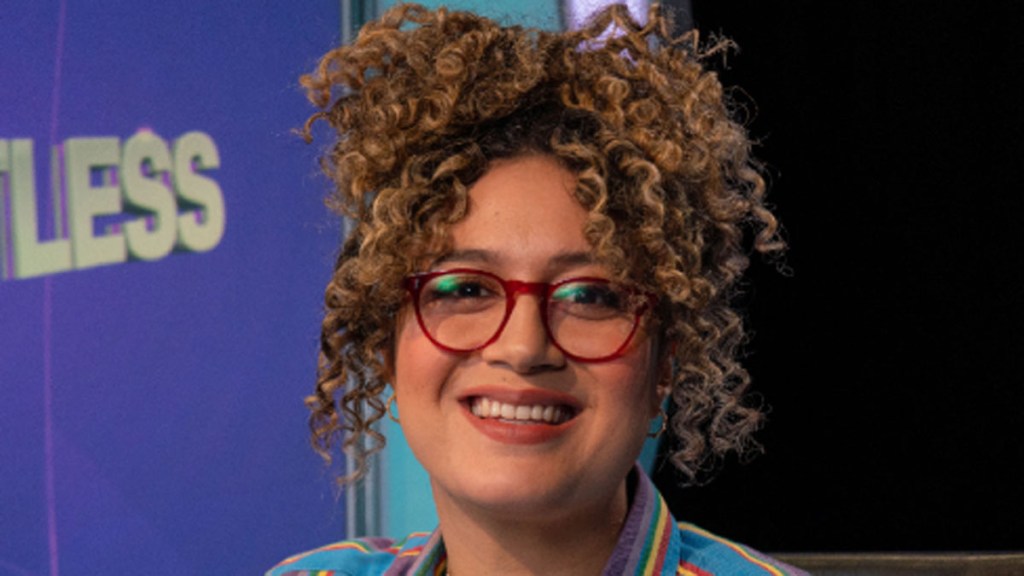 Comedian-writer-actor Rose Matafeo first came to fame in the UK via her Edinburgh stand-up shows, and a blistering appearance on Taskmaster, but she's currently best known as the creator and star of Starstruck. In the BBC Three comedy (not to be confused with the talent show of the same name), Matafeo plays a young woman who gets romantically involved with a Hollywood A-lister, and we highly recommend catching up if you've not yet had the pleasure.
Sally Phillips
A star of Smack the Pony, Green Wing, Veep and countless other TV comedies, as well as the screenwriter behind The Decoy Bride, and one of the reasons Series 5 of Taskmaster is the absolute best of the best, Sally Phillips is a familiar face on screen and radio. She's appeared on Pointless Celebrities with Milton Jones and Nina Conti.
Vick Hope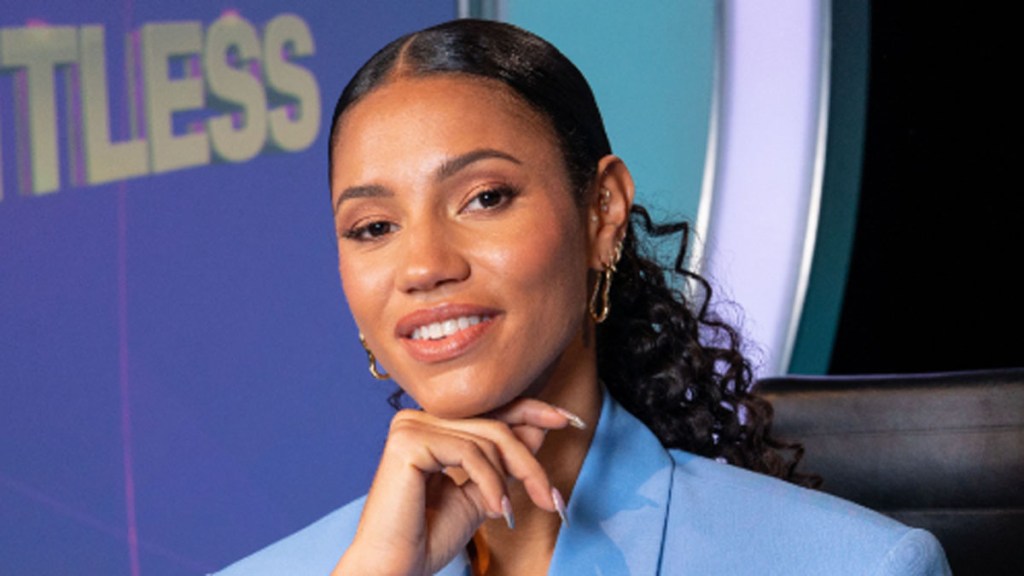 Radio and TV presenter, journalist and former Strictly Come Dancing contestant appeared in a radio-themed episode of Pointless Celebrities in 2021, and has also popped up in dictionary corner over on Channel 4's Countdown.
Sally Lindsay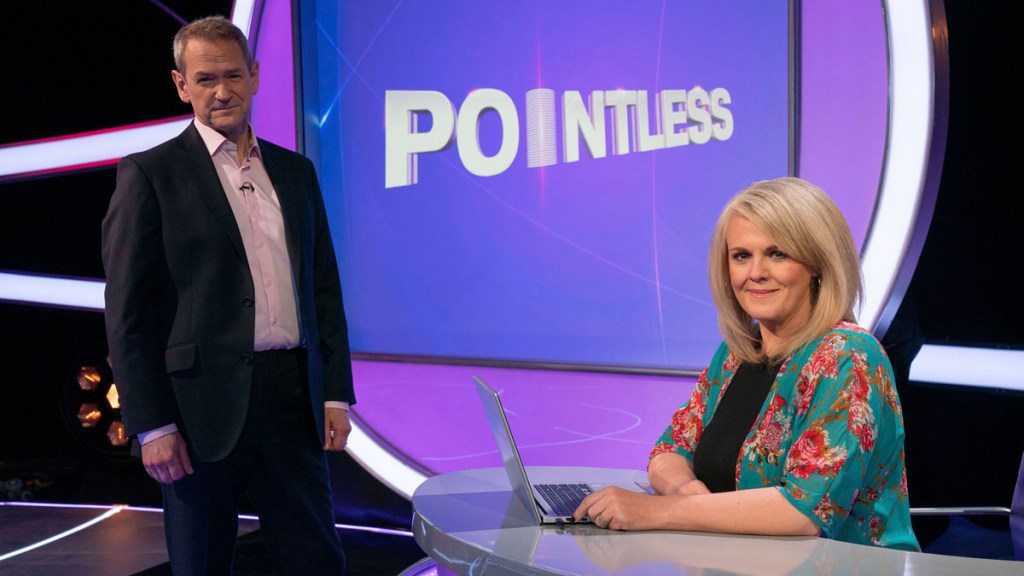 Actor and TV presenter Sally Lindsay first became known for playing Rovers landlady Shelley Unwin on ITV soap Coronation Street, but has a far earlier claim to fame. As she told the viewers of a Pointless Celebrities festive edition in 2018, she had a Christmas number one hit in 1980 as one of the schoolchildren in the St Winifred's School Choir singing 'There's No-One Quite Like Grandma'. She was teamed up in that episode with poet Roger McGough, but they went out in round two, losing to pop stars Sonia and Jamelia, after McGough failed to correctly identify the lowest scoring Christmas Carol from the clue. That's poets for you. Lindsay is also known for roles in Scott & Bailey, Mount Pleasant and more recently The Madame Blanc Mysteries. Her first Pointless episodes will air from the 20th – 23rd and 26th – 30th of September, and from the 3rd to 4th of October 2022.
Stephen Mangan
Actor, TV presenter and audiobook narrator Stephen Mangan is beloved among cult comedy fans for Green Wing, Dirk Gently, and the brilliant Episodes and possibly best recognised as the face of Sue Townsend's grown-up Adrian Mole character, as well as that of Nathan on BBC legal drama The Split. Mangan has presented Have I Got News For You numerous times, and is a TV quizzing stalwart with Tipping Point, The Wheel, Richard Osman's House of Games (he was the weekly winner), Celebrity Catchphrase, Who Wants to be a Millionaire, 8 Out of 10 Cats, Never Mind the Buzzcocks and more all under his belt. This co-presenting gig will be his Pointless debut. Look out for his episodes from the 5th – 7th, 10th – 14th and 17th – 19th of October 2022.
Alex Brooker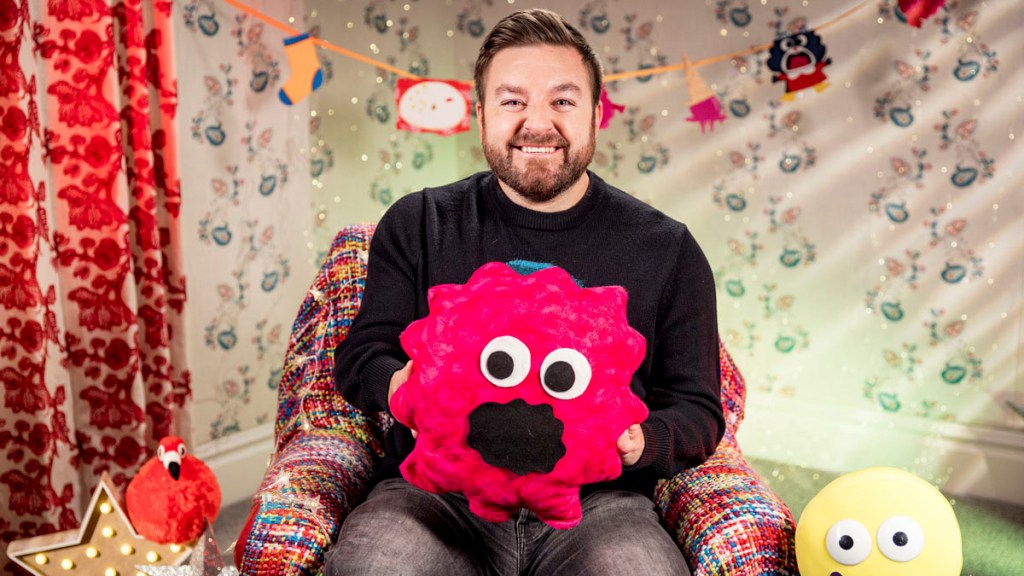 Presenter, comedian and journalist Alex Brooker is best known for his regular gig on Channel 4's The Last Leg, but has appeared on numerous TV shows (including CBeebies Bedtime Stories, pictured above) and made a memorable debut this year as the first physically disabled player to participate in celebrity charity football event Soccer Aid. Brooker's been a guest on multiple panel and chat shows, and in terms of quizzing, has appeared on The Wall, The Wheel, Tipping Point and, like Sally Lindsay above, Richard Osman's House of Games (though unlike Stephen Mangan and Ed Gamble, they didn't win overall). Brooker's yet to appear on screen in Pointless Celebrities, making the co-presenter gig his debut on the show.
Lauren Laverne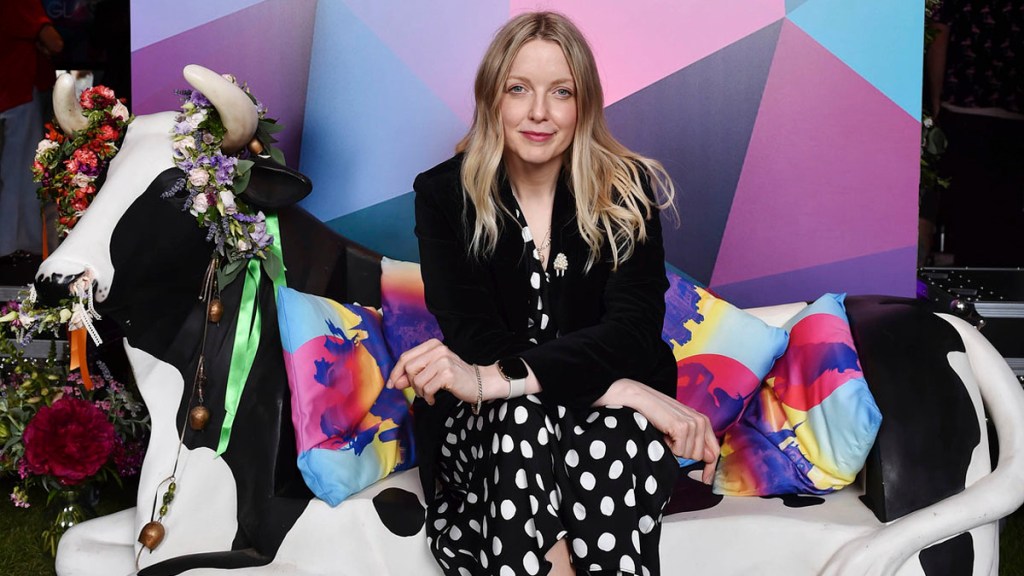 A radio and TV presenter on BBC 6 Music, and the current host of BBC Radio 4's long-running musical favourites series Desert Island Discs, Lauren Laverne is a writer, broadcaster and former musician. She's co-presented The One Show and was a writer/presenter alongside Charlie Brooker and David Mitchell on topical news comedy show 10 O'Clock Live. Laverne presents the BBC Glastonbury Festival footage every year (pictured above) and quiz-wise, appeared on Never Mind the Buzzcocks multiple times as a panellist and once as guest host. Like Alex Brooker above, Laverne has not yet appeared on Pointless Celebrities, so her grasp of esoteric facts is still under wraps for now.
Konnie Huq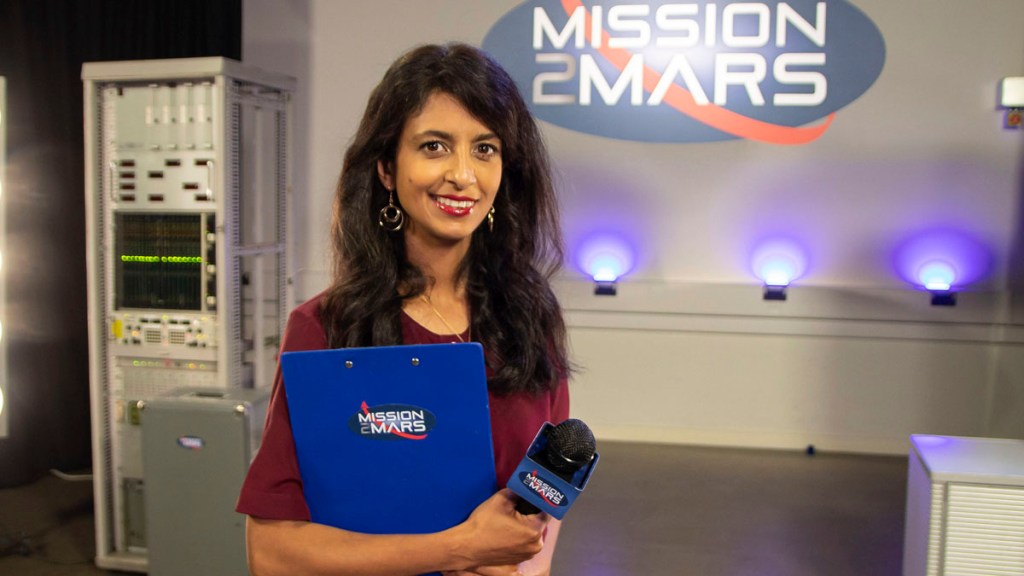 Children's novelist and TV presenter Konnie Huq came to fame presenting classic BBC teatime show Blue Peter, and has made cameo appearances in numerous shows from Good Omens to Diane Morgan comedy Mandy (pictured above). With her husband Charlie Brooker, Huq co-wrote 'Fifteen Million Merits', the Black Mirror episode that got Daniel Kaluuya the gig on Oscar-nominated film Get Out. In June 2012, she appeared on Pointless Celebrities alongside Lionel Blair (RIP), Angela Rippon, Inside No. 9's Steve Pemberton and children's presenter Angellica Bell, so she already knows the ropes.
Ed Gamble
Comedian, podcaster and Great British Menu judge Ed Gamble is a stand-up (currently touring the UK with show 'Electric') and the host of the official Taskmaster podcast. He's a foodie whose Off Menu podcast, co-hosted with fellow comic James Acaster, pairs dining chat with light-hearted celebrity interviews. Like Stephen Mangan above, Gamble was the weekly winner during his time on Richard Osman's House of Games and appeared in a comedians' special episode of Pointless Celebrities with his pal Nish Kumar in January 2020. His specialist subject on Celebrity Mastermind? The peerless 30 Rock.
Pointless Series 28 starts on Tuesday the 20th of September at 5.15pm on BBC One.