Features
The most interesting directors working in TV right now
We look at Curfew's Colm McCarthy and the trailblazing directors doing big things on the small screen...
Curfew is a new Sky original programme that will be racing onto screens on Sky One this February. The series follows a group of ordinary British people who take part in an after dark race for freedom in an eclectic mix of modified vehicles – there's a high-speed sports coupe, an armoured family estate and a camper van with a Tiki bar to name but a few!
Directed by Colm McCarthy – best known for 2016's excellent The Girl With All The Gifts – Curfew is a propulsive, kinetic and stylish street racing thriller that's so vivid you can practically smell the petrol fumes. McCarthy, who also serves as Curfew's co-executive producer, has impressive cred on the small screen. His CV includes stints behind the camera on a trio of hugely acclaimed British shows: Black Mirror, Sherlock and Peaky Blinders.
For talent like McCarthy, film used to be seen as more of a director's medium than TV, but that's no longer the case. The length of a TV show offers huge dramatic potential and networks are now more ready to take artistic risks than ever before. More and more filmmakers are migrating to TV thanks to its wider storytelling scope – now it's possible to tell an expanded story, juggling big ensemble casts, without being bound to a feature-length running time. This creative freedom has meant that the medium has become attractive to both established names as well as fresh new talent. With that in mind, we decided to run down some of the most exciting directors working in TV today.
Rachel Talalay
The best director of modern Doctor Who is also, a little surprisingly, the person behind 1995's disastrous Tank Girl movie. Still, Talalay's move into TV has been to her – and our – benefit. Since helming the two-part finale of Peter Capaldi's first year in the TARDIS, she has brought a distinct style and grandeur to the series, most notably in the terrific 'Heaven Sent' where the Doctor finds himself alone in an ever-shifting castle that Talalay makes feel both claustrophobic and elegant. She's since gone on to helm excellent episodes of Riverdale and this year's Chilling Adventures Of Sabrina.
Michelle MacLaren
Like her boss on Breaking Bad, Vince Gilligan, MacLaren cut her teeth on The X-Files where she was an executive producer. Her directorial debut was a rare good episode ('John Doe') in the show's weak ninth season. She directed a few episodes of other shows, but it was with Breaking Bad that she really made her name, directing 11 of its 62 episodes. Since then she's directed stand out instalments of The Walking Dead, Game Of Thrones, Modern Family and Better Call Saul. Her name has become synonymous with high-quality US TV – and with good reason.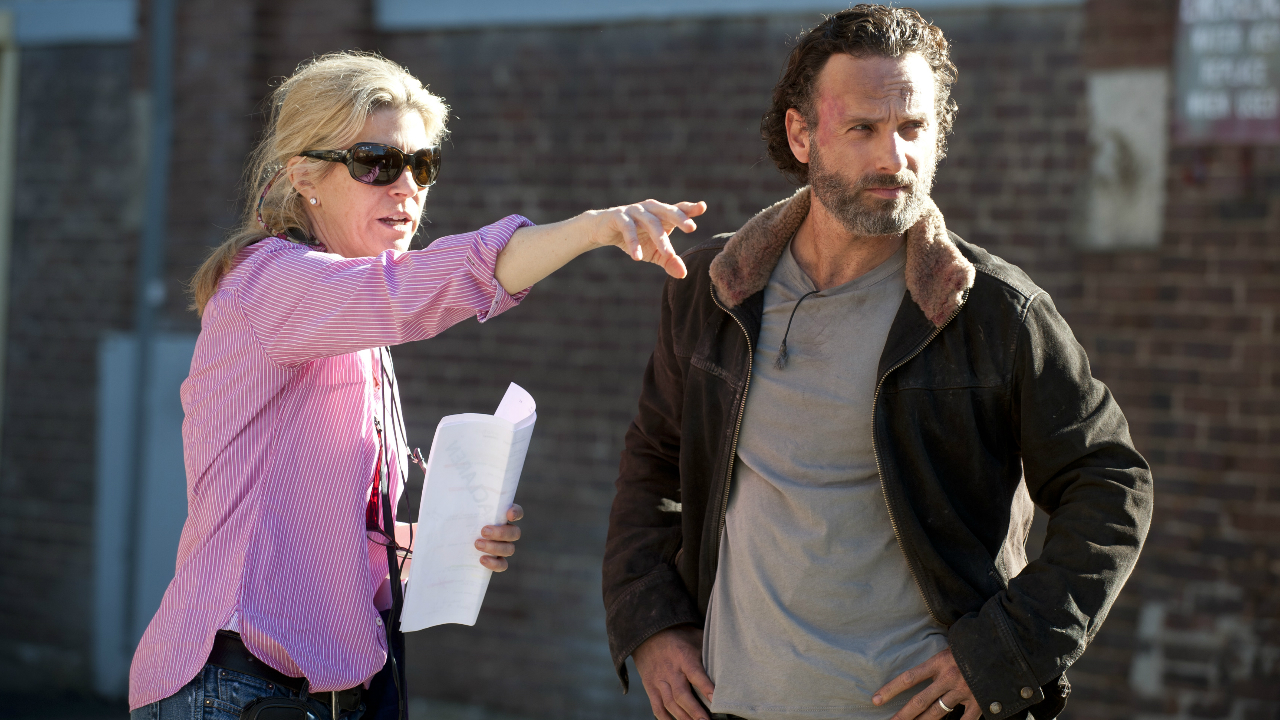 Cary Fukunaga
Although he is currently helming the next James Bond flick it would be weird to leave out Cary Fukunaga. Last year's Maniac proved divisive, but looked a dream and did well for Netflix. It's the first season of True Detective, however, for which he is best known. Directing every episode of the Matthew McConaughey/Woody Harrelson thriller himself, he turned in a crime series that felt more like a lavish, eight-hour occult horror movie.
Euros Lyn
The first season of the revived Doctor Who famously suffered from behind-the-scenes troubles and some directors who were perhaps not a great fit for the sci-fi show. Not so Euros Lyn. Starting with the second episode, 'The End Of The World', he helped transform a civic building in Cardiff into a plausible space station, then the next week turned in a historical episode that still looks great today. He helped bring an escalating sense of dread to the Torchwood mini-series, Children Of Earth and has since worked on the likes of Black Mirror and Daredevil. Most recently, he has helmed two episodes of the BBC's massively anticipated His Dark Materials.
Johan Renck
Johan Renck's most famous work at the moment is his incredibly stylish videos for David Bowie's final singles, 'Blackstar' and 'Lazarus'. The former was grandiose and sci-fi tinged, the latter a starkly simple portrait of the iconic rockstar in the days before his death. Renck's TV show, The Last Panthers, of which he directed all four episodes was a slick, visually-sumptuous crime caper that suggests great things. Backing that up is the fact that he has also directed stand out episodes of Breaking Bad and The Walking Dead.
Adam Bernstein
In a show as stylish as Fargo, it's hard to stand out – but that's exactly what Adam Bernstein has done, perfectly setting the tone for the noir comedy drama by helming its first two episodes – and bagging a nomination at the Emmy Awards for Outstanding Directing for a Miniseries, Movie or a Dramatic Special in the process. A prodigious worker, he has also turned in numerous well-received episodes of Law & Order, Better Call Saul and Californication.
Floria Sigismondi
Before she got into TV, Sigismondi already had an impressive resume of music videos to say the least… She's worked with everyone from Bjork to Bowie, not to mention Christina Aguilera and The Cure. Something of a polymath, her immaculate eye for visuals extends to photography and art as well as commercial work. On TV she has helped define the oppressive look of The Handmaid's Tale as well as directing episodes of American Gods and Daredevil.
Susanne Bier
Although already a hugely-rated feature director (with films like Brothers and Things We Lost In The Fire to her name), Susanne Bier drew renewed praise for her adaptation of John le Carré's The Night Manager. A brilliantly stylish spy thriller, it heralded the current renaissance in British espionage drama (big this year with the likes of Bodyguard and The Little Drummer Girl). A second season is currently in production.
SJ Clarkson
Perhaps unusually, Clarkson – who is now known for directing shows like Jessica Jones, Orange Is The New Black and Vinyl – started out working on British soaps, with credits on EastEnders and hospital drama Casualty. Ace time travel (sort of) drama Life On Mars proved that she was destined for greater things and she quickly made a name for herself stateside on shows like Heroes and Dexter. An incredibly versatile director whose work continues to surprise.
Lesli Linka Glatter
Glatter has worked on a vast array of classic TV shows – everything from Twin Peaks to ER by way of The West Wing, House and Mad Men. She's hugely versatile talent guaranteed to deliver the goods every time and has rightly won several Emmy and DGA awards. But it's Homeland, on which she is also an executive producer, that she remains best known for – the Claire Danes espionage drama quickly became a breakout hit and Glatter was behind the camera for three killer episodes.
All eight episodes of Curfew are available to watch now via Sky and NOW TV