Features
Curfew: see the latest pictures from Sky One's new street race drama
Meet the stars and cars of Sky One's eagerly-awaited drama for 2019…
We've already seen a pair of action-packed trailers for Curfew – and caught up with the cast and crew at MCM London Comic Con – so now it's time to dive further into the Sky One's upcoming street race drama with some exciting images from the series.
Curfew, which will debut on Sky One in early 2019, follows ordinary people swept up in the world's deadliest street race. The prize for the winner? Freedom on a paradise island away from the deadly viral outbreak that's enforced the curfew.
The ensemble cast is an impressive mix of famous faces (Sean Bean, Billy Zane, Miranda Richardson, Adrian Lester, Michael Biehn and Adam Brody) and rising Brit stars (Phoebe Fox, Malachi Kirby, Rose Williams and Ike Bennett) while The Girl With All The Gifts director Colm McCarthy heads up the show as director/co-executive producer on the first three episodes.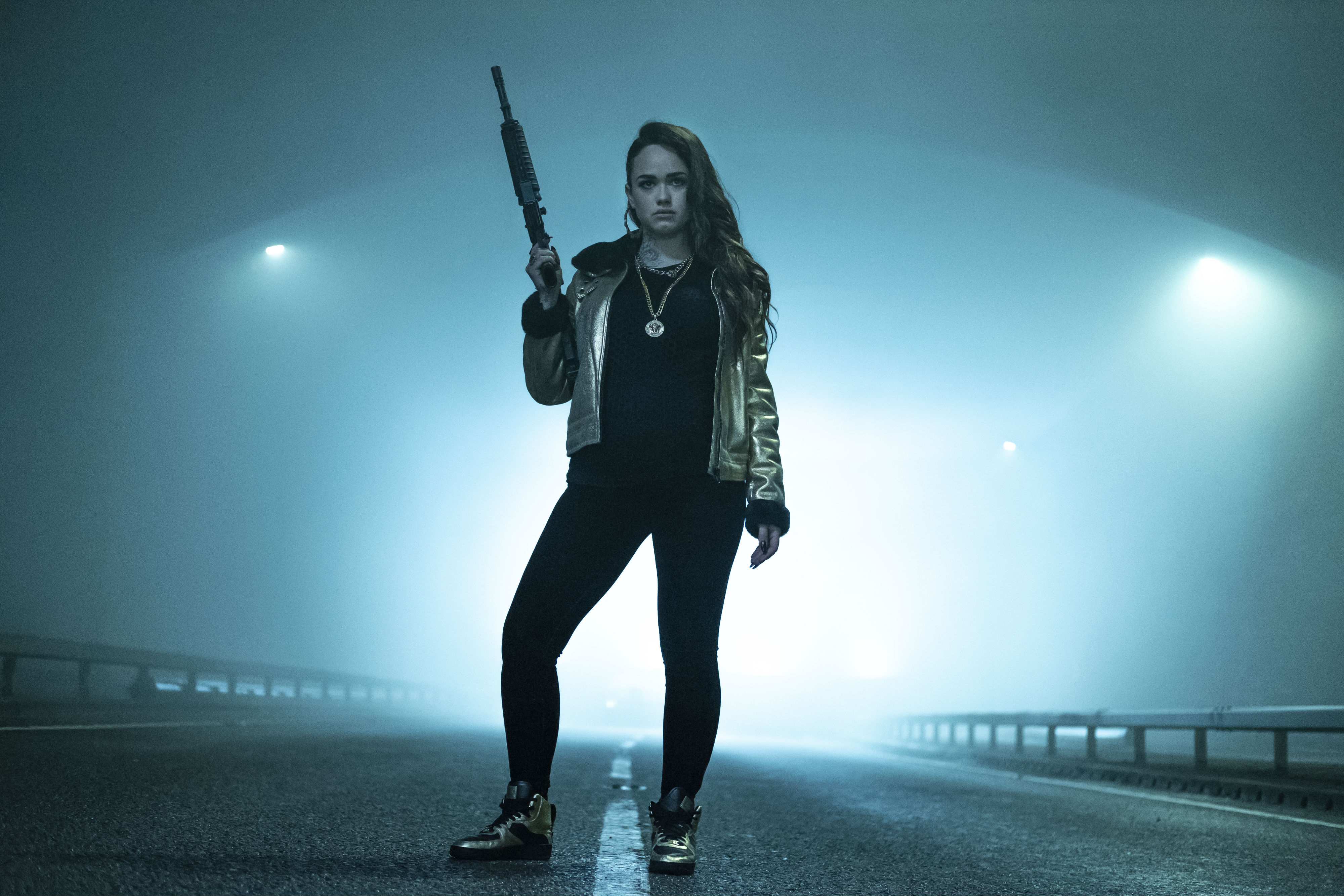 "Curfew is like nothing else on television, really," McCarthy told Den of Geek. "Basically there's a creature outbreak that takes over the world. The night becomes impossible. The daytime, in somewhere like London, is very similar to now. But at night, everybody locks themselves up in their homes."
And the Curfew race itself? That's a once-a-year event in which entrants drive from dusk till dawn in a bid to win safe haven on the outbreak-free island. Every 12 months the race switches to a different location, and this year it's the UK's turn, with London as the starting point.
If that's piqued your interest, then take a look at the latest official images from the show above, scroll down below to watch the trailer – and make sure to keep your eyes peeled on Den of Geek over the coming weeks for more Curfew info as we get it…
All eight episodes of Curfew are available to watch now via Sky and NOW TV