Features
Sky One's exciting street-racing drama Curfew: trailer breakdown and analysis
Here's your first look at Sean Bean in Sky One's eagerly-awaited drama for 2019...
Sean Bean is racing against the clock in a new Sky original production that's hoping to keep us all in after dark when it arrives on Sky One in February.
We knew the show stars Bean alongside the likes of Billy Zane, Miranda Richardson, Adrian Lester, Phoebe Fox and Adam Brody – and we knew it has something to do with street racing, a totalitarian government, and a mysterious night-time curfew, but beyond that, the show was pretty shrouded in secrecy.
Until today that is, when we got our first look at the teaser trailer for Curfew…
"The curfew will begin in 10 minutes," says the Tannoy, before someone else tells that, "people want the curfew… they want to be safe". Clearly, all is not well in this alt-present, and the show's title is obviously a big part of what's going on here. Shutters are pulled down and windows are peered out of as the curfew comes into place, keeping us all safe at night from… something.
The world of Curfew looks pretty much like our own, but the fact that a slightly chilling sounding voice has to tell us that people "want" to lock themselves in their homes at night suggests that freedom is as much of a problem here as whatever the curfew is protecting everyone from.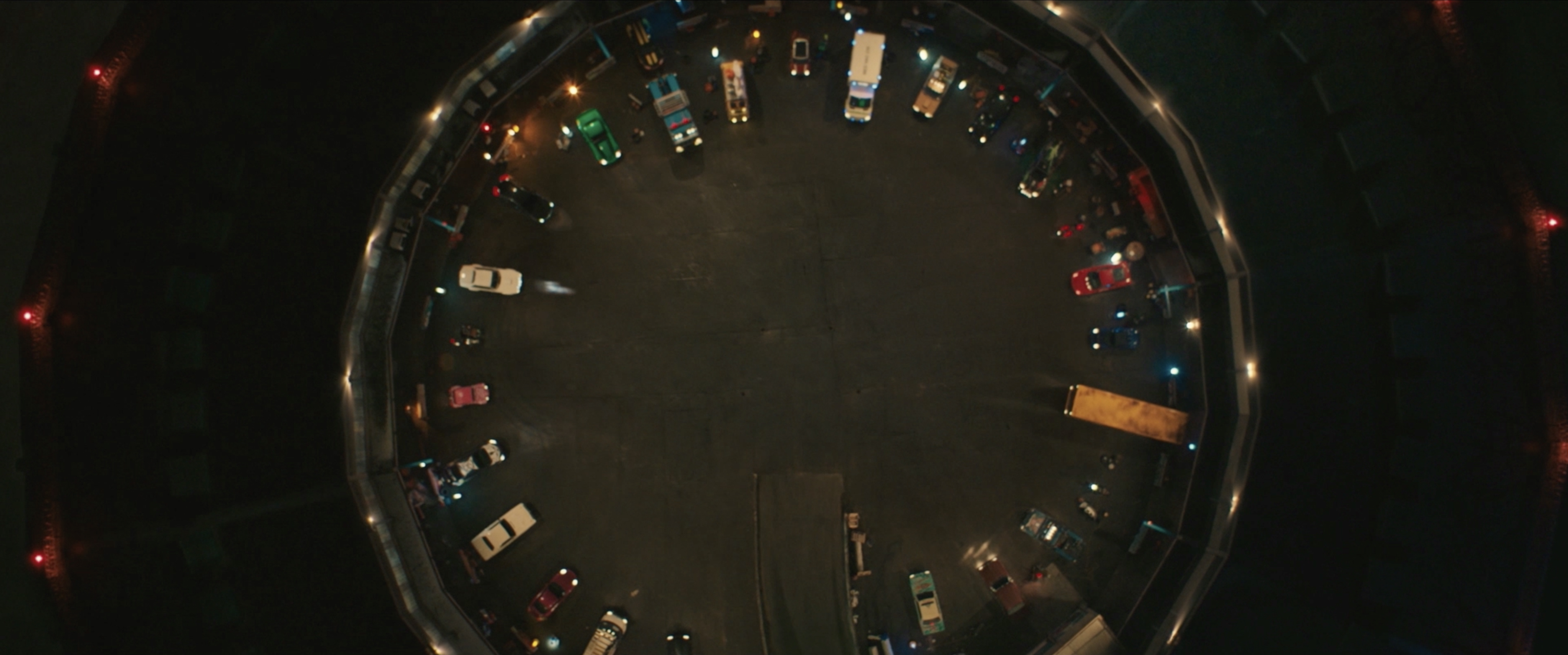 This is a street racing drama and the teaser doesn't scrimp on cars – with pimped-up dragsters driving around the city streets at night with flame jets, monster trucks and the kind of accessorising you'd expect to see in Death Race. Racing is clearly a big part of the story here, but we also hear that "this is about freedom" – with the cars obviously serving a purpose to stick it to whoever is keeping the curfew in place.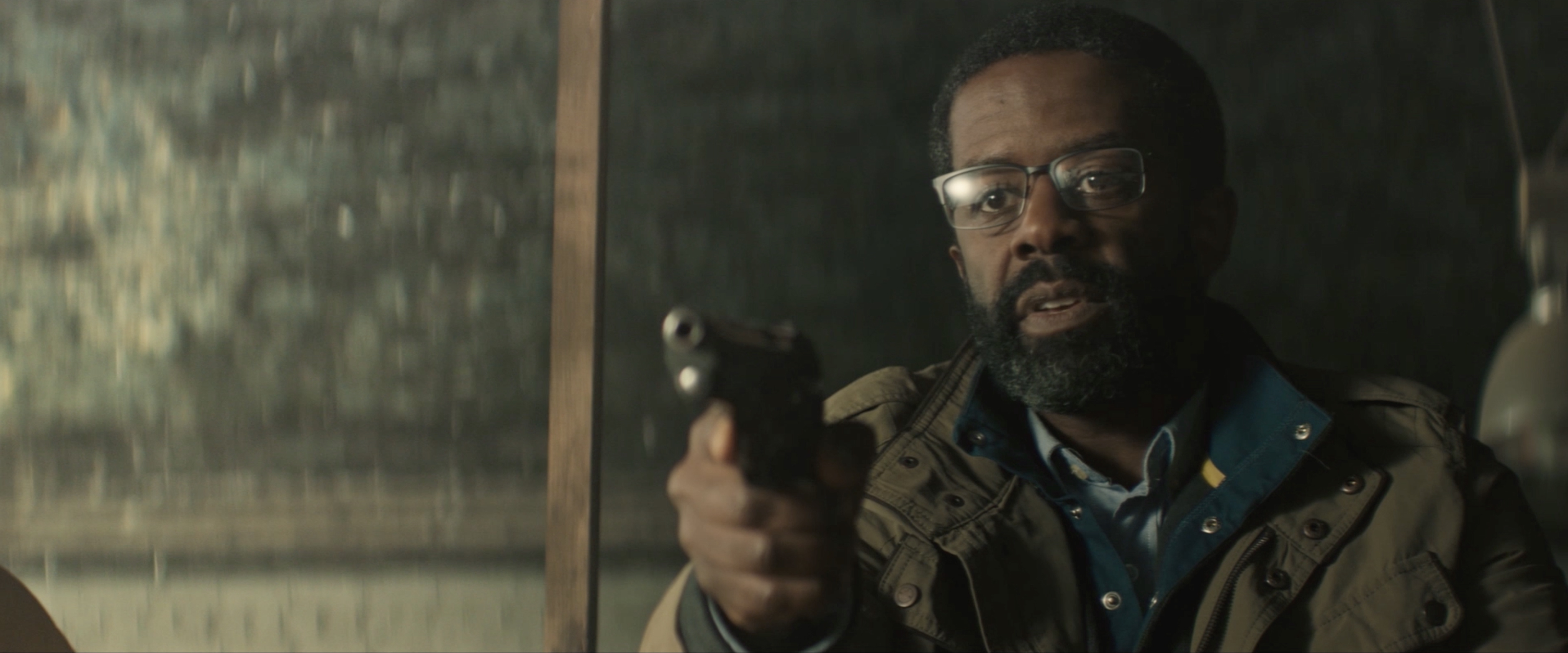 "I'm gonna risk everything I have to get out of this country" says Adrian Lester, holding a gun to someone off screen. In the next couple of shots we see him clutching someone tight then loading up a car boot. Lester's character looks like a ordinary man pushed to the brink and desperate to keep his family safe.
Lester's done plenty on the small screen already from Hustle, Merlin, Undercover and Riviera not to mention films like Case 39, Jimi: All Is By My Side and Grey Lady – and we're seeing him next in the upcoming Oscar favourite Mary Queen Of Scots. The fact that his character mentions leaving the country here is interesting. Is this a Handmaid's Tale deal, where whatever awful thing is going on stops at the border?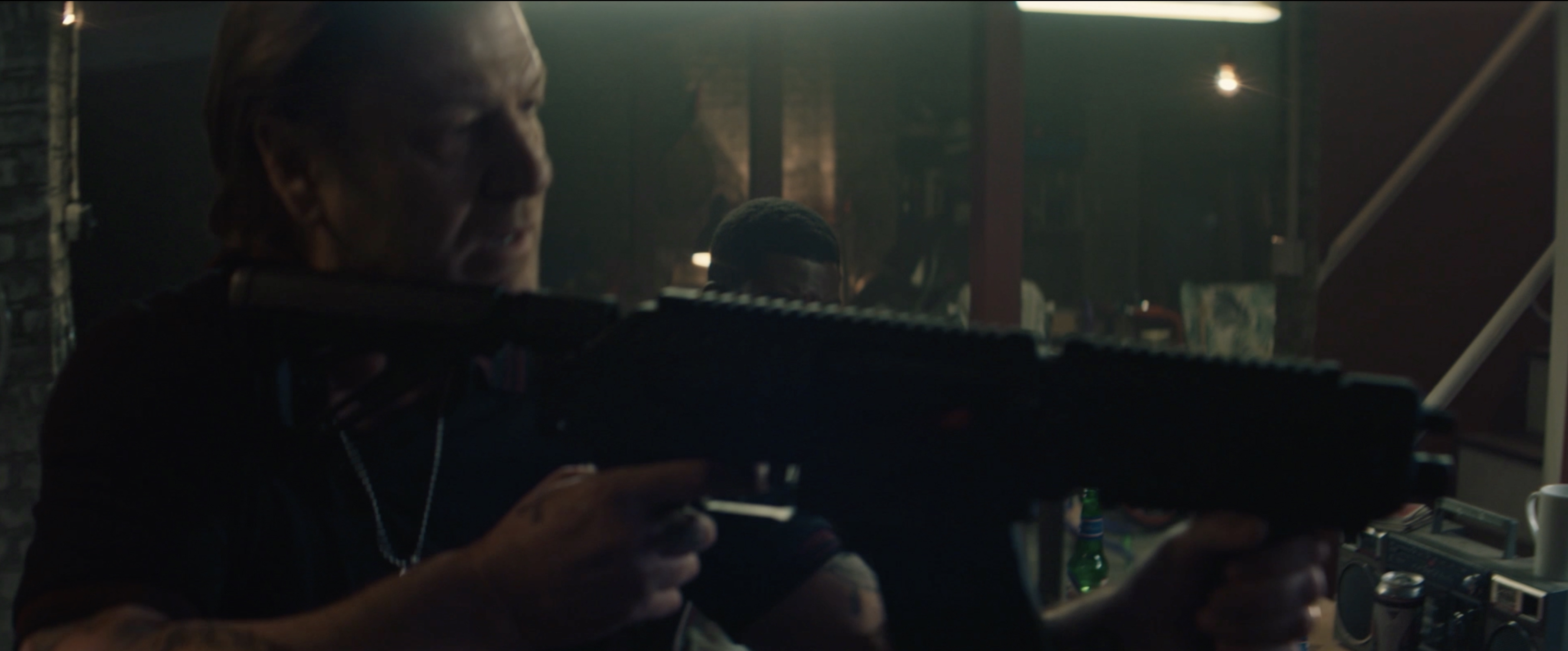 Whatever is going on, it's probably nothing that Sean Bean can't sort out with a machine gun. This is Bean's first time back on British TV since he picked up a BAFTA nomination for Broken last year and his last role before we next see him play Macbeth in Instruments Of Darkness.
"I know you're nervous, you're safe in here," says Bean to his partner as she cradles a baby bump, followed by an off-screen declaration of "race your way free, right?" These are just brief snapshots, but we're clearly seeing that Curfew is about ordinary people swept up in an extraordinary situation, where personal freedom is at stake.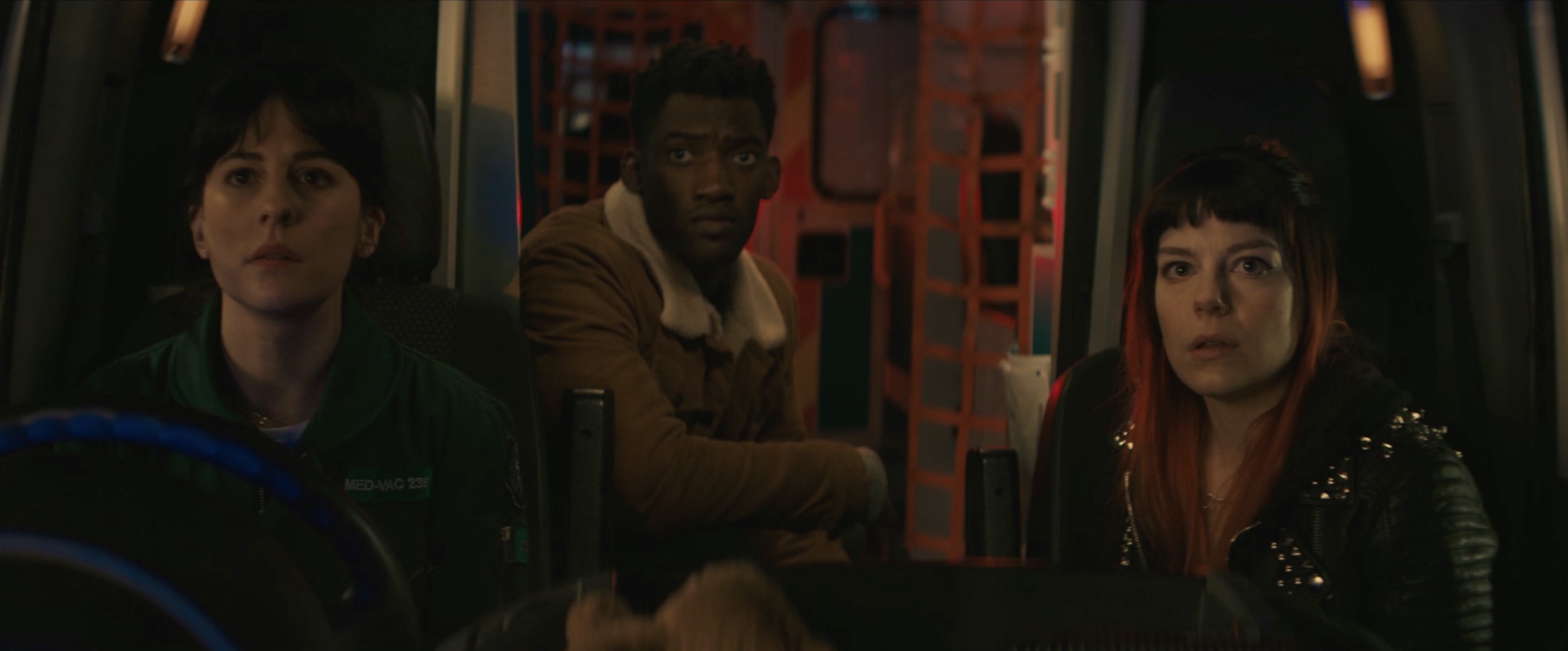 If Bean can't do it, there's enough other interesting names in the cast to do it for him. Phoebe Fox (The Hollow Crown, Eye In The Sky, The Woman In Black: Angel Of Death) looks like she's playing some kind of paramedic in the teaser, and she's joined by Malachi Kirby (Roots, Black Mirror) and the likes of Adam Brody, Miranda Richardson, Billy Zane, Robert Glenister and the one and only Michael Biehn. Yep, Kyle Reese is in it.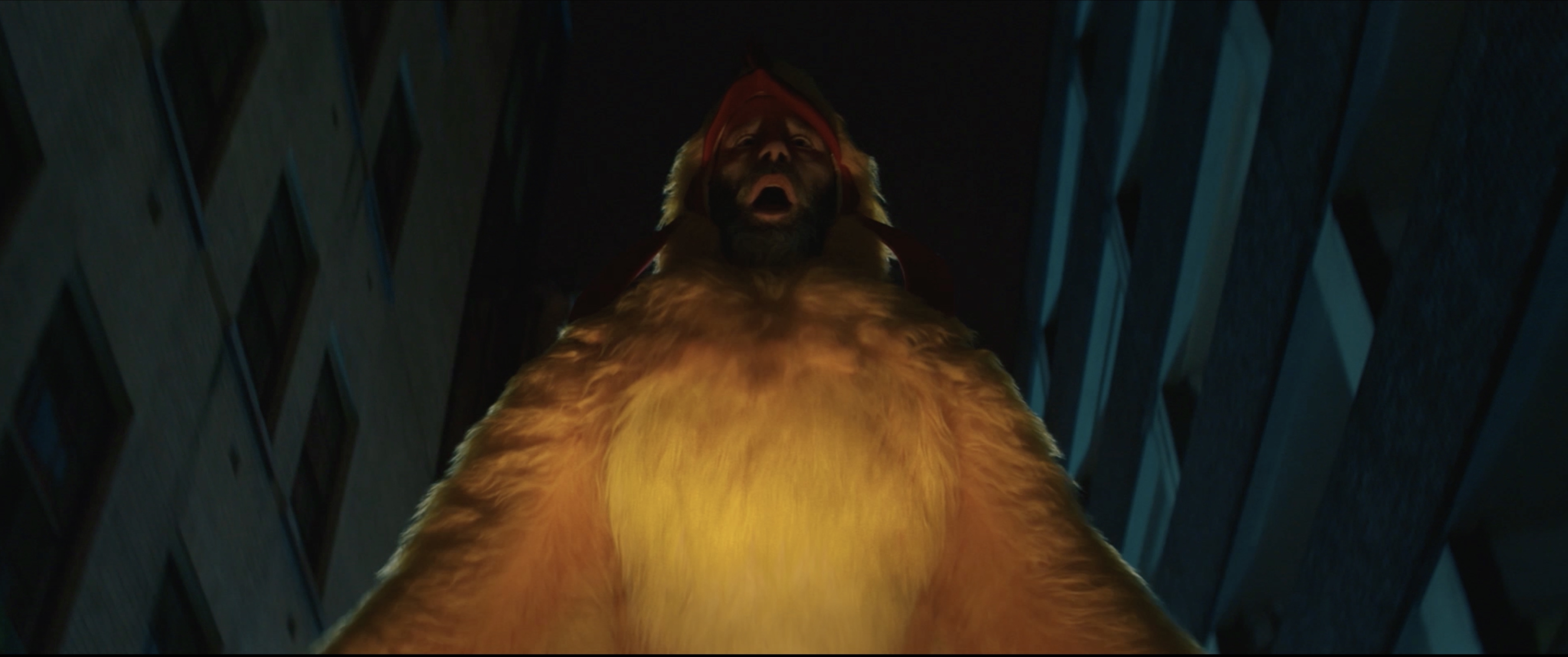 The rest of the trailer is a lot of glorious mayhem. Set to 'Crash' by The Primitives, we see a lot of car chases, a lot of people firing two guns at once, a fair few heavily armoured cars smashing into each other, and one guy dressed as a chicken. Whatever Curfew is, it looks like a whole lot of fun – even if we do still have an evil totalitarian regime to outdrive/outshoot/outwit.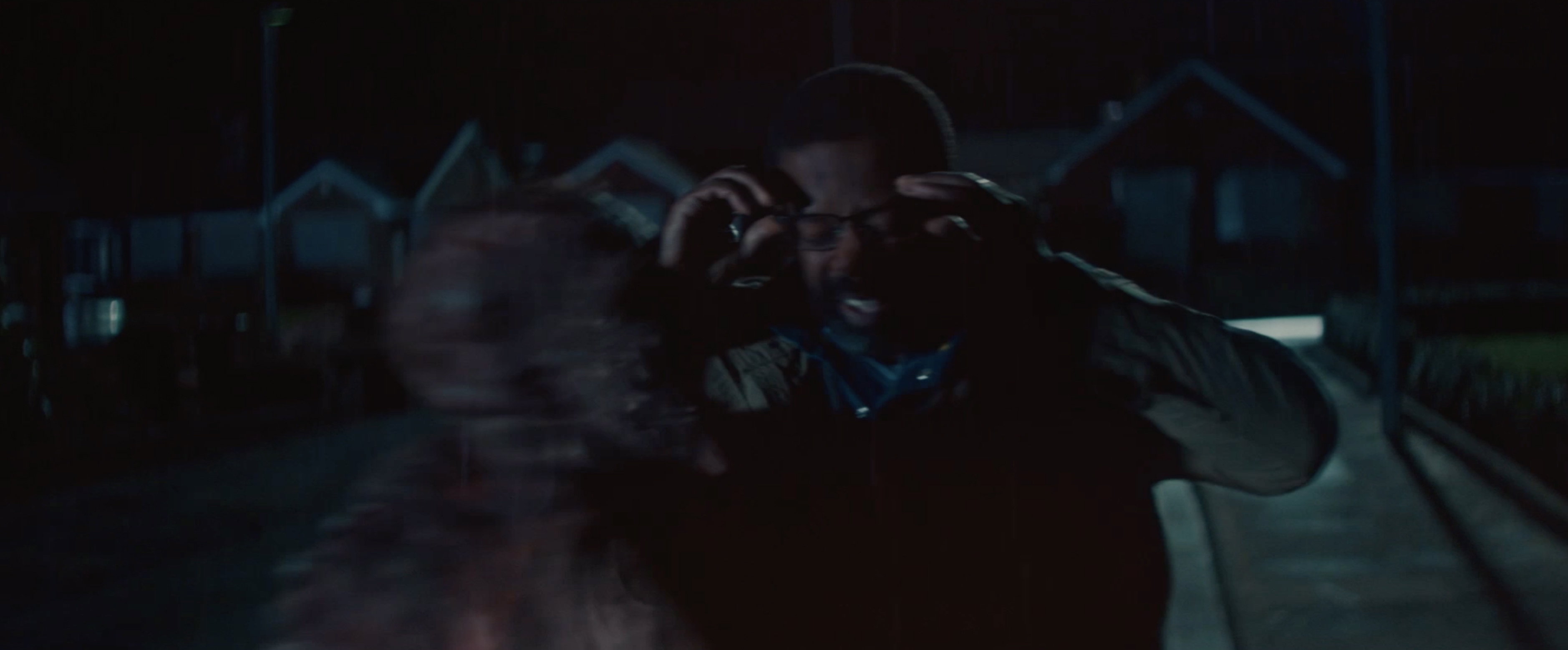 Right at the end, just as Lester starts worrying about his broken glasses, we see an oh-so-quick glimpse of what might be the bigger problem in the world of Curfew – as something big and scary-looking lunges in from the left and takes him out. What is it? We don't know. Is this why everyone has to stay in at night? We don't know. Is Lester okay? We don't know, dammit!
But we will when Curfew launches on Sky One in February 2019. Keep your eyes peeled for more teasers and info from the show as we get them…
All eight episodes of Curfew are available to watch now via Sky and NOW TV