Features
Meet the racers of Curfew
Episode one of Curfew has landed on Sky One – here's our handy guide to each of the teams racing for freedom...
Contains mild spoilers for Curfew episode one.
Sky's latest event TV show Curfew landed on Sky One on Friday – it's set in a near future where citizens have to observe a government enforced law to stay in doors after dark for their own protection to avoid attacks from infected creatures.
But mysterious billionaire Max Larssen (Adam Brody) has created a deadly street race that takes place over one night. Teams of racers compete to win the ultimate prize: a place on an island in the South Pacific free from the virus and a real chance of freedom.
Episode one establishes the world, the characters and the back story, and kicks off the race – subsequent episodes will focus on specific teams as the race continues throughout the night.
Want to get up to speed? Here's our handy guide to each of the teams we're following – who they are, what they drive and what their motivations are.
Team Awesome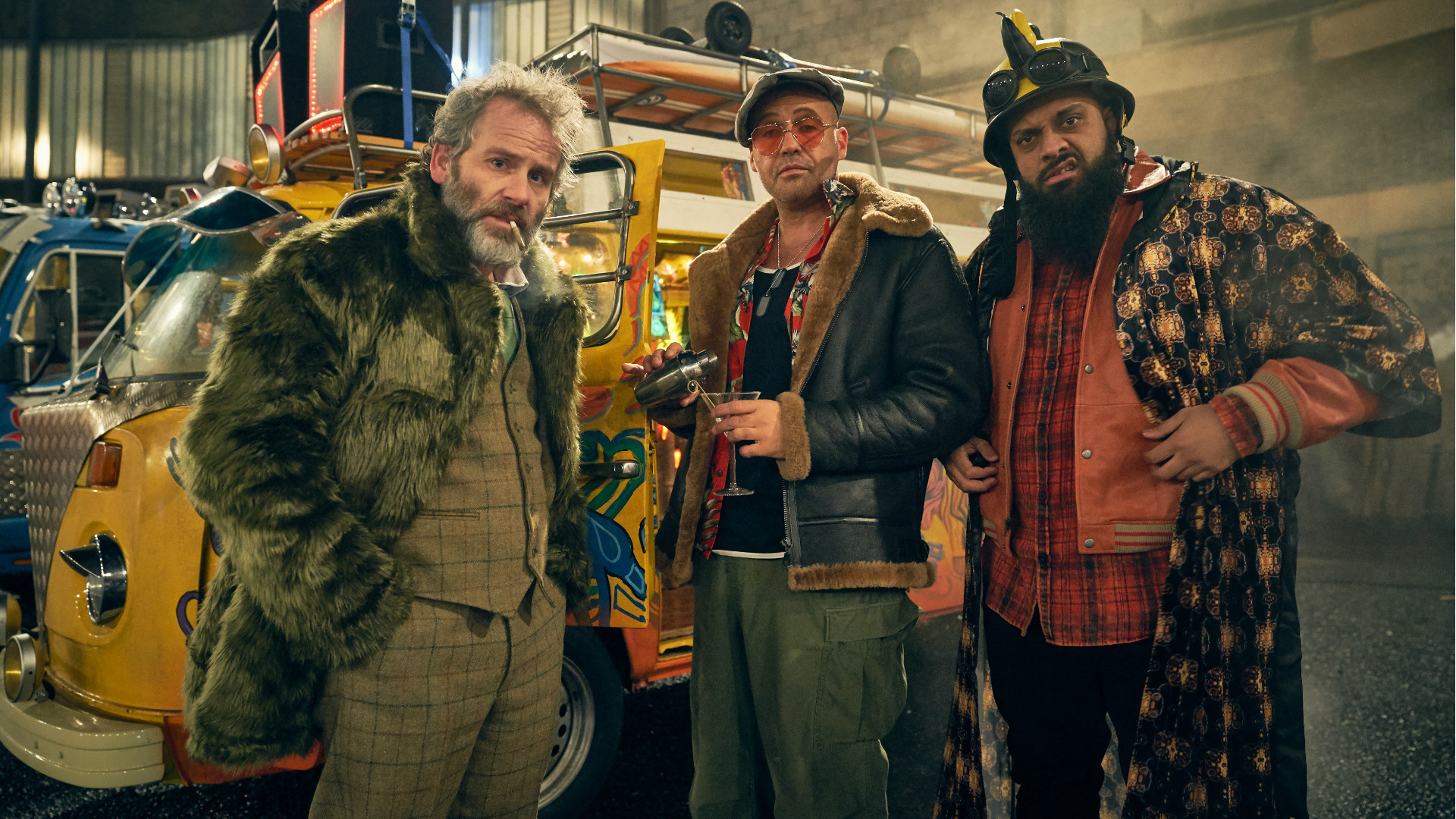 That's a pretty big name to live up to. But when your leader is Billy Zane, there's a fairly good shot it's not far from the truth. Zane plays Joker Jones, the chief of a crew of daredevils who've become internet sensations thanks to their death-defying on-camera shenanigans. Jones is an anti-authoritarian, larger-than-life character with a need for speed, so it's no surprise he's chomping at the bit to sign up to a 100 miles per hour night-time street race. He's joined by his young protege, Cheese (comedian Guz Khan), a madcap kindred spirit who signs off his online vids with a signature selfie, and El Capitano (Sense8's Jason Thorpe), a haunted former psychoanalyst turned unadulterated thrill-seeker who dresses in a Kevlar chicken suit. Their vehicle of choice is a tricked-out VW Campervan with a tiki bar on the inside. Because awesome.
Lucky 13
Curfew's dynamic duo, Lucky 13 is made up of Errol (Sean Bean), aka The General, and Faith (Medici's Rose Williams) – a couple who are in the race not only for their freedom, but for the freedom of their unborn child. The General is a career criminal who's infamous for pulling off high-stakes heists and, together with his much younger – and pregnant – girlfriend, has built a tidy business in black-market profiteering. But with the street race offering the winners a new life away from the totalitarian world of the curfew, these two are literally fighting for their child's future – potentially making them two of the contest's most dangerous competitors. They're behind the wheel of a souped-up sports car, but will that horsepower be enough to power them to the finish line?
The Queens of Stone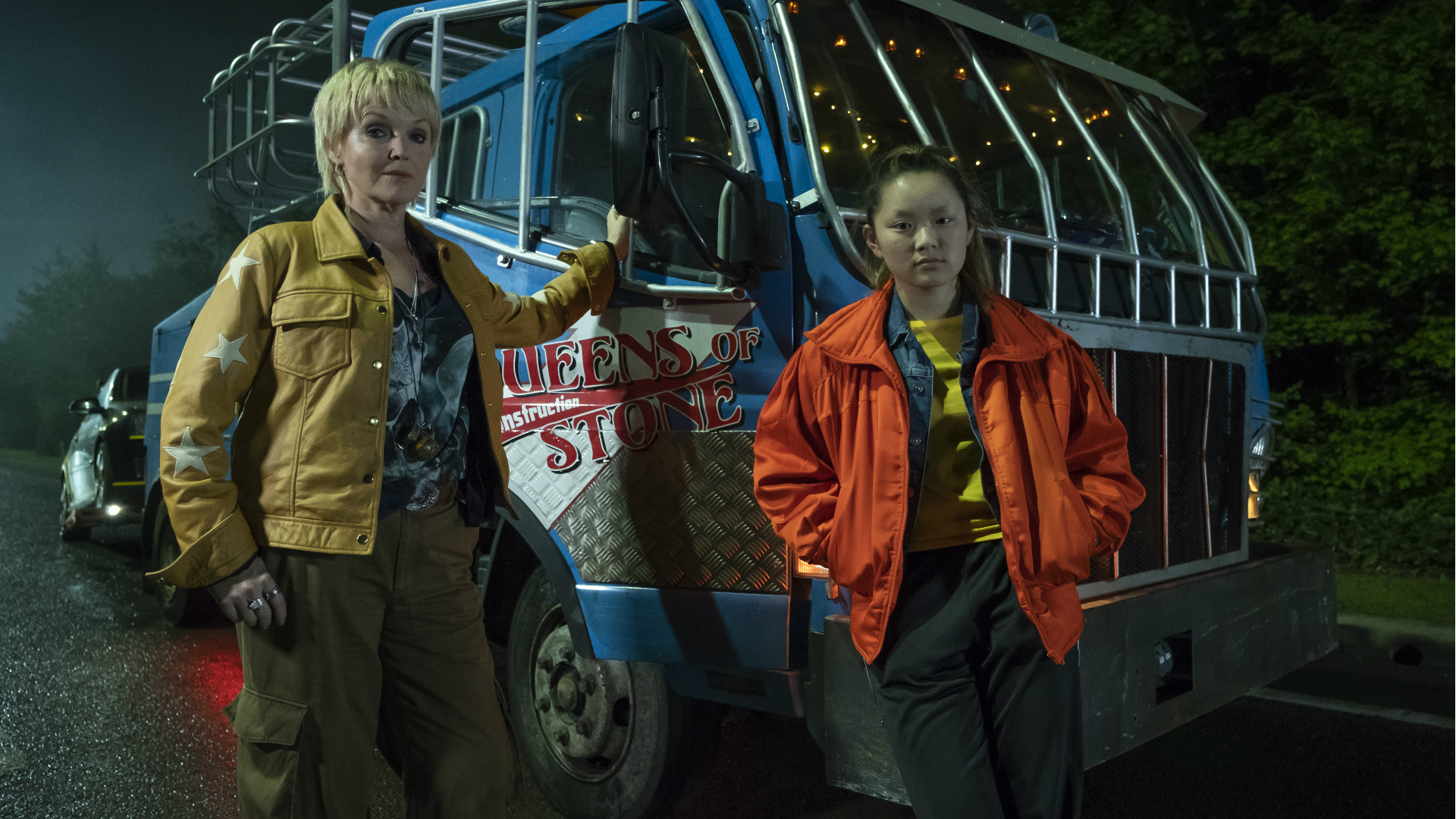 So far the most elusive of the team, the Queens Of Stone are headed up by Miranda Richardson's Lou Collins. She was a powerhouse of industry with her partner Sue, in Manchester until Max Larssen tempted Sue away to his paradise island to work as an engineer. Lou's racing with her 18-year-old adopted daughter, Hanmei, hoping to join Sue and reunite her family. But Hanmei has a secret she's desperate to keep hidden…
The Queens of Stone travel in an armoured truck with their logo painted on the side. We'll find out more about this team as the show progresses.
Team Donahue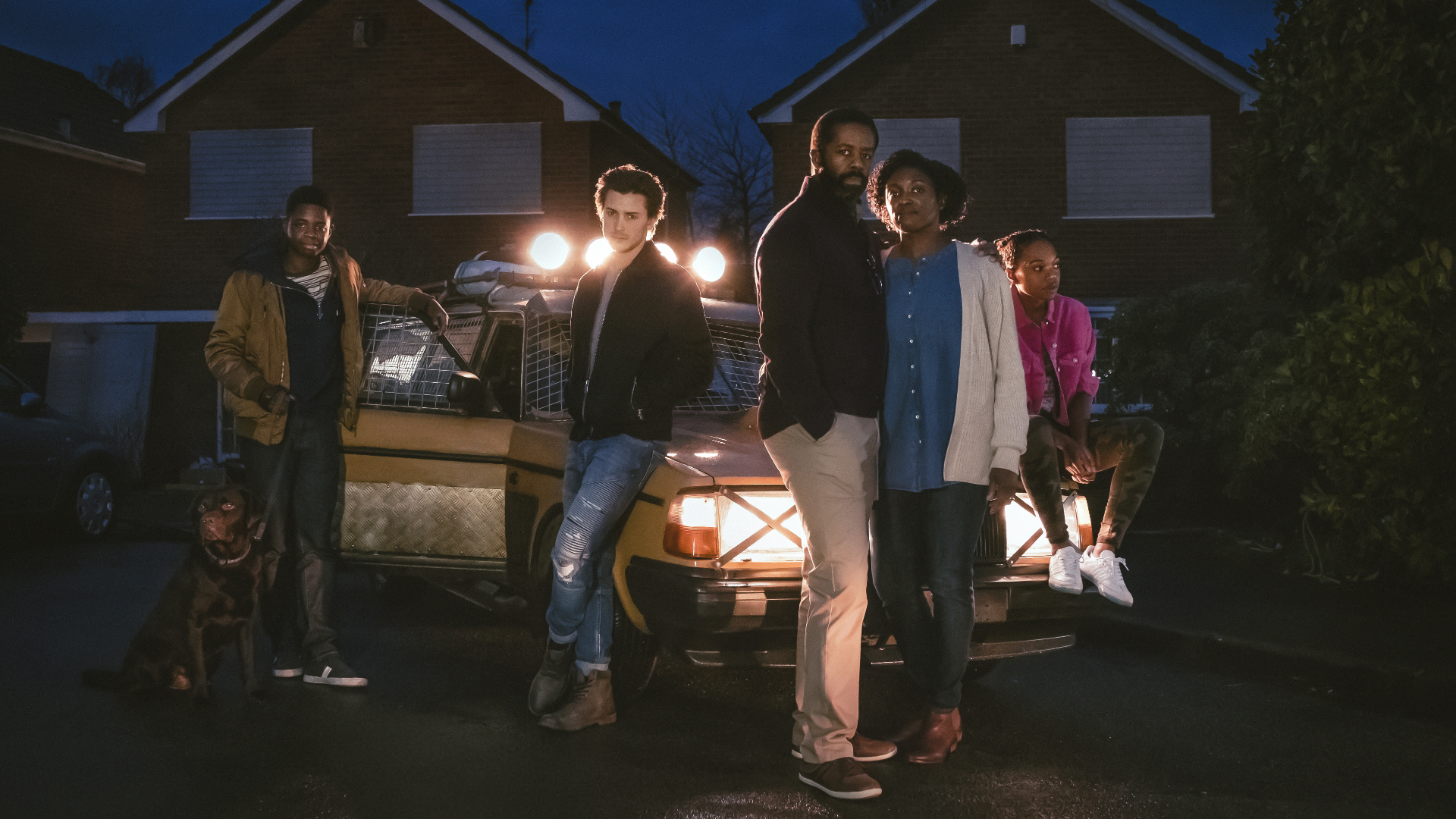 Perhaps the most ordinary bunch of people to enter a team in Curfew's deadly street race, Team Donahue is a family unit headed up by Adrian Lester's low-level civil servant character, Simon Donahue. When his son, Ike Bennet's Roman, accidentally ends up in trouble with the law, bundling into the family's unassuming Volvo people carrier and taking part in some violent vehicular action becomes the only option for survival. Andi Osho's Jenny (the matriarch of the family), Jessye Romeo's Megan (Roman's teenage sister) and Elijah Rowen's Zane (Megan's boyfriend) all come along for the ride. But can this collection of relatable individuals keep up with the carnage and emerge unscathed? We'll just have to wait and watch to find out.
Med Vac 239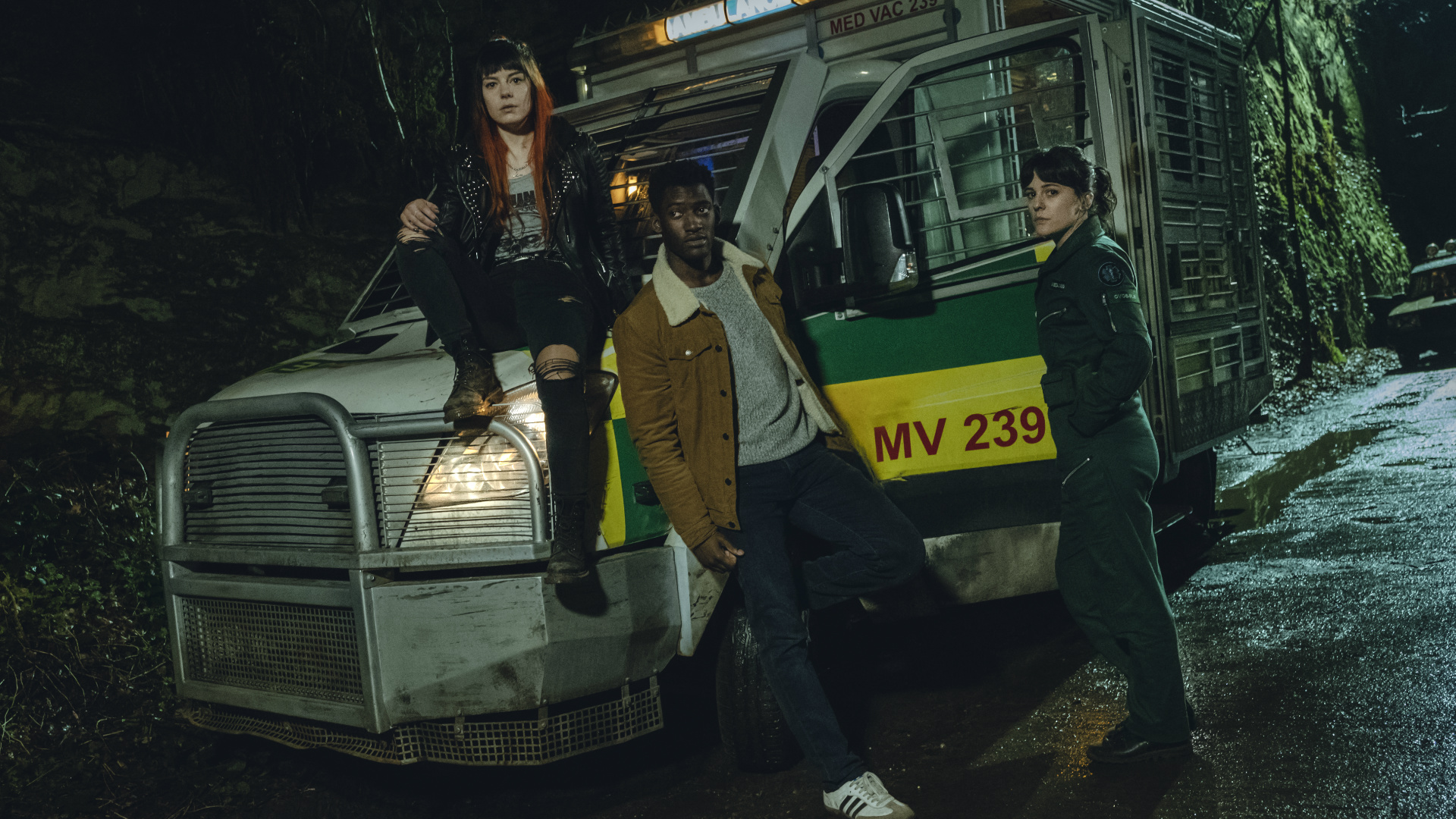 When you're entering into a perilous road contest, you could a lot worse in your vehicle choice than opting for a trusty old ambulance. They're built for speed and sturdiness, after all, and they're packed with medical supplies. Perhaps we should expect big things from the Med Vac 239 team, then, which consists of sisters Kaye (Phoebe Fox) and Ruby (Aimee-Ffion Edwards) and an intriguing bloke named Michael (Malachi Kirby). Kaye is a paramedic, Ruby is something of a rebel, and Michael has just escaped from a medical facility where he was poked and probed by scientists. While the medical community is keen to continue rummaging in his DNA, Michael is much more interested in racing for his freedom.