News
The Matrix Movies on Netflix and More Streaming Arrivals For Your Weekend
The James Bond films, Lethal Weapon, The Social Network, and Zombieland are among the releases to stream this weekend.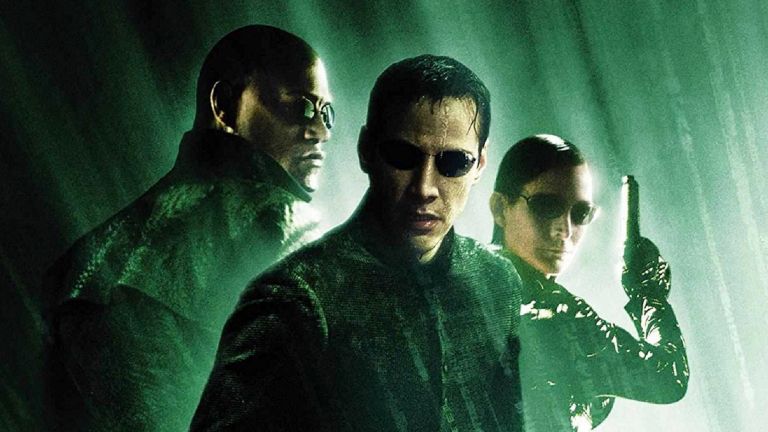 Everyone is doing their part to stay in and stop the spread, right? RIGHT? Good. Your reward is a pretty epic slate of new titles coming to various streaming services for the weekend. The only supplies you'll need to horde are buttered popcorn.
We'll start with Netflix, which has the action flicks covered. The Matrix, Lethal Weapon, and Minority Report all hit the service on April 1. We promise there is no misinformation campaign here: The Social Network also dropped on Netflix April 1. The David Fincher classic was the ninth best film of the 2010s, according to our 100 best films of the decade list.
Other new titles on the service include The Good, The Bad, and The Ugly, Violet Evergarden: Eternity and the Auto Memory Doll, and the new Ed Helms and Taraji P. Henson comedy Coffee & Kareem. If you're looking for a new comedy TV series to binge, Dan Harmon's Community is now on Netflix. Pokémon the Series: Sun & Moon was also added.
For our friends across the pond, Netflix U.K. dropped 21 Studio Ghibli films, plus Ferris Buller's Day Off, The Town, Money Heist Season 4 and Sherlock Holmes and Sherlock Holmes: A Game of Shadow.
On Amazon Prime Video, Tales from the Loop (check out our spoiler-free review here) and nearly every Bond movie hits the service this month. We wrote more on that here! While the rest of the new releases this month for Amazon aren't setting the world on fire, make note that the buzzworthy indie The Lighthouse drops on April 16.
Hulu has a ready-made quadruple-header in its April 1 releases with Kill Bill Vol. 1 and Vol. 2, Spider-Man (2002), and Zombieland now streaming. Future Man season 3 is also now streaming. In case you need something, anything, on your calendar to look forward to, Best Picture winner Parasite comes to Hulu on April 8. Elsewhere, Christmas came early on HBO with Die Hard and Die Hard 2. If you need a superhero fix, DC Universe dropped the second season of the excellent Harley Quinn.
Looking ahead to next week, the new streaming service Quibi debuts on April 6. You can check out the full list of launch day releases here, but one we'd like to flag is Murder House Flip. No typo there. They flip houses where gruesome murders happened. Peak content. Will Forte and Kaitlin Olson (Always Sunny) have a Quibi series worth checking out called Flipped, which is also about flipping houses but sans the murder.