News
Murder House Flip Trailer Features a Unique Fixer-Upper
Homes with homicidal histories get makeovers and real estate agents make a killing on Quibi's upcoming Murder House Flip.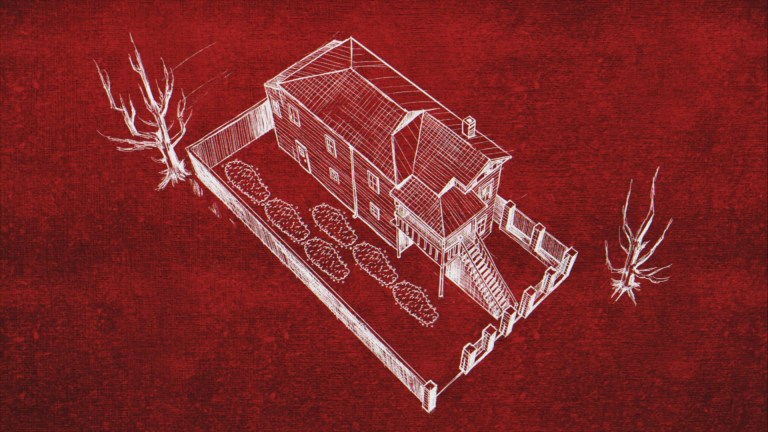 Yes, the house is in a great neighborhood, near the beach, cheerful neighbors. The structure is clean, sturdy and made of the best construction, although you might not want to spend too much time in the basement. Quibi released the official trailer for Murder House Flip, their upcoming home renovation show, and this old house has age old problems. No, the residence for sale doesn't have mold. And it isn't haunted. The dead bodies buried in the backyard were taken away a long time ago.
You can watch the trailer here:
Murder House Flip is about a real estate nightmare: selling a house which was the scene of a violent crime. The show will premiere on April 6, on Quibi, the new streaming platform. Each episode will be 10 minutes or less. The series comes from Chris King, who made Penny Dreadful and probably has an inside track on where the bodies are buried; Josh Berman, who executive-produced CSI and can figure out who they belong to; and author Katherine Ramsland, a forensic psychology professor who knows what you're thinking: Is the house in a good school district?
The show is also produced by Star Price, who is responsible for both Active Shooter and Extreme Makeover: Home Edition, and this could be considered a mashup of the two shows. Murder House Flip "takes on the country's most infamous homes: the ones known for mysterious murders committed behind their walls," according to the official synopsis. "Homeowners turn to high-end renovation experts, Mikel Welch and Joelle Uzyel, to remove the stains of the past and take these homes from morbid to marvelous."
One property comes with seven bodies, total, buried around the house, we learn in the trailer. One owner, while probably desperate to unload the house, is transparent about the home's unique problems. He showers where a woman was dismembered. The trailer also flashes a newspaper article about William Terry Bradford, who shot his 52-year-old wife Barbara Joan Bradford five times during a nasty contentious divorce.
The series also promises investigative work and possibly new evidence on the crimes in the houses' pasts. While demolishing a wall for space, the construction workers find something beneath the sheet rock. Could it be the murder weapon which eluded investigators while the case was still ongoing? Imagine what they might reveal while arranging the furniture for fen shui.
The series promises to uncover the crimes, shocking secrets, and scandalous histories of the homes. Be on the lookout for psychics, forensics experts and general contractors as each fixture and light socket may contain clues to a hideous event or a room brightening highlight.
Murder House Flip will premiere on April 6, on Quibi.