Reviews
The Blacklist Season 10 Episode 7 Review – The Freelancer: Part 2
A new character arrives to lighten up a very dark final season of The Blacklist.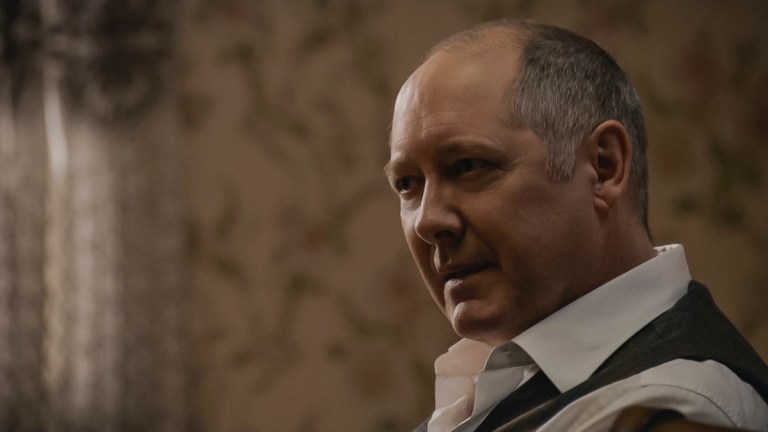 This The Blacklist review contains spoilers.
The Blacklist Season 10 Episode 7
The Blacklist's seventh installment of its final season exposes Wujing's (Chin Han) Plan B. Though the Freelancer, Alban Veseli (Daniel Sauli) found a place under Wujing's wing in this season's premiere episode, "The Night Owl," the former blacklister went to the backburner while Wujing focused on breaking Dr. Laken Perillos (Laverne Cox) out of prison in order to bring Dembe Zuma (Hisham Tawfiq) under her power and squeeze information about the Task Force from him.
While it may strike as odd planning on Wujing's part, perhaps the gaffe of Dr. Perillos is a sign that Wujing isn't a sociopath. He tries first to break just one man, Dembe, in his quest for information before he resorts to the Freelancer's services that results in 50+ victims killed or missing in the ferry attack that kicks off episode 7. Raymond "Red" Reddington (James Spader) and Wujing may have something in common after all: a desire to not kill too many innocent people.
Red is biting back his emotions when he talks with Harold Cooper (Harry Lennix) in the Cooper family kitchen. The loss of Robert Vesco (Stacy Keach) creates another hole in Red's heart that even the legacy of Dembe's saved life can't quite fill. Red goes on to acknowledge that bringing Vesco into his fold was a terrible mistake, and he admits that his old friend didn't ever really know that half of who or what Red truly is. The deepest of Red's heartbreak is felt when he says that it's always entirely his own fault when bad things happen to people he is close to. Honestly, it hurts more than it should to hear how deeply Red's pain runs.
Another man who is still struggling under the weight of the past 10 years is Agent Donald Ressler (Diego Klattenhoff). Though Donald laments the fact that he hit rock bottom, a place he never expected to go, he is now on top of another mountain after an uphill battle—a year of sobriety. Donald's journey is hard won, and his accumulated wisdom bears fruit in this episode when he's put on the spot to say some words about receiving his one-year chip at his support group meeting:
"I used to think that going it alone made me stronger…real strength comes from accepting that you're weak and that it's okay to ask for help."
In the context of The Blacklist's final season, Donald's words are true for all the characters, whether friend or foe. The sad part is that, in asking for help, we expose others to our weakness and to the fallout of our personal dramas.
Red asks for help from his friend, Rogelio (Gerardo Rodriguez), who runs a network of informants all working in the service industry. This episode marks Rogelio's fourth time to appear on The Blacklist, which means he is a valued resource in Red's empire. But Red is also a friend to Rogelio's family, giving his niece a chance at a good job and helping Rogelio's cousin get back to the States after each deportation, whether by tunnel or submarine. When Red asks to crash on Rogelio's couch and test out the high-quality linens that Rogelio and his family design, it should come as no surprise that Red is welcomed to stay and share meals with the family. And thank goodness they do because, otherwise, we wouldn't get to see Red in the short, lady's bathrobe or witness his delightful flirtations with Abuelita (the family granny, not the Mexican chocolate drink).
Herbie Hambright (Alex Brightman) is back but without darling baby Sue in tow, and he's been invited to the post office to help solve and predict the attacks planned by Wujing and the Freelancer, which he does quite successfully. Herbie not only has a future with the Task Force, he also provides comic relief to a show that misses the lighter sides of former Agent Aram Mojtabai (Amir Arison) and the late Glen Carter/Jelly Bean (Clark Middleton). The Blacklist has gone darker and more depressing than ever, and Herbie provides the lift that the show needs to maintain a modicum of irreverence through dire storylines.
This episode escalates the Wujing threat. Through baiting Red and the Task Force with snippets of information to elicit a response from the FBI, Wujing gets picture-proof of Red's connection to the law, and he uses those pictures to hire the security team that Marvin Gerard (Fisher Stevens) employed in his war with Red in season 9. Now that Wujing knows Dembe, Donald and Siya Malik (Anya Banerjee) are all members of Red's FBI Task Force, their lives are in serious jeopardy.
The biggest curiosity from the episode is the man that Donald agrees to sponsor at the encouragement of his support group's leader. The man is in his first week of sobriety and is clearly suffering. Yet, he is in a similar line of work as Donald and they seem to have much in common. Either this man is a plant to infiltrate Donald's life and trust or maybe he will end up as an asset in fighting Wujing. Hopefully, Donald's humble words and his kindness in service to another addict doesn't come back to bite him…and everyone else.  
The first nine seasons of The Blacklist are available to stream on Netflix now. New episodes air on Sundays at 10 p.m. ET on NBC.