News
The Blacklist Season 10 Will Be the End of a TV Era
With news that the 10th season of The Blacklist will be its last, fans are prepared to celebrate the conclusion of a TV institution.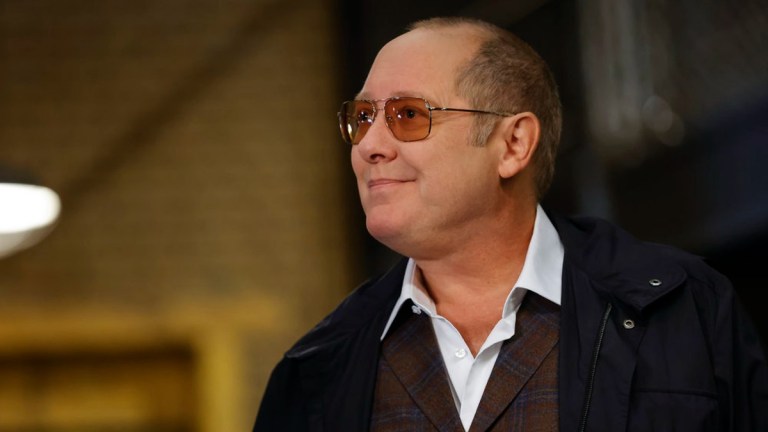 After a few days of fan frenzy over an unverified Instagram photo announcing the final season of The Blacklist, NBC confirmed on Feb. 1, 2023, that season 10 will be the last chapter of the enigmatic crime drama. These days, it's rare for a show to tell 10 years' worth of stories. The Blacklist's ultimate chronicle premieres on Sunday, Feb. 26 at 10 p.m. ET/PT as Raymond Reddington (James Spader) confronts unparalleled danger. With Reddington's covert role as an FBI informant facing exposure, former Blacklisters will unite against him in their lethal desire for revenge – testing Red and the FBI Task Force as never before.
John Eisendrath, showrunner and executive producer, said "[a]fter 10 years, hundreds of 'Blacklist' cases and more than 200 episodes produced, we're honored to reach our conclusion. It's been incredibly fun to create the strange, devious and delightful Blacklisters to challenge Raymond Reddington and our FBI Task Force each week. We would like to thank everyone at NBC and Sony, our extraordinary crew who make the impossible happen every day, our endlessly inventive writers and producers, and our remarkable cast who brought life to these characters. We appreciate our dedicated fanbase who came along for this wonderful ride and are excited to share this final season with them."
The Blacklist fanbase is, indeed, dedicated to this show. They are also some of the kindest souls banded together on social media and often offer a rich tapestry of irreverent delights in their online discourse. How many fingers go in James Spaders' mouth when he eats an orange in a certain gif? What is the just-right number of shirt buttons for him to leave undone? How long is Red's hair gonna get?
A season nine twilight Twitter poll revealed that the #1 reason to keep watching the show is "To find out who Red is." Tied for #2 as fans' top reasons to watch: "The Blacklist cases" and "FOLLOWING RED'S HAIR." The actor playing Red's love interest in season nine, Mierce Xiu (Karina Arroyave), confirms the positive support of the show's supporters on social media:
Last season The Blacklist reached 29.1 million viewers on NBC and more than doubled its 18-49 demo and total viewers in L+35 vs. same day. Streaming services onboard new The Blacklist enthusiasts everyday and the show has been enjoyed by millions of fans worldwide in 195 countries and 214 territories.
Fans are gearing up for season 10's newest member of the cast: Siya Malik (Anya Banerjee). Siya is the daughter of Agent Meera Malik (Parminder Nagra), an original season one member of the team tasked with oversight of Red's FBI collaboration to bring down criminals, name by name, on his blacklist.
Like many employees with a disgruntling future, Agent Siya Malik is charged with the work of two people. She is one person filling a two-person-sized hole on The Blacklist cast. Agents Aram Mojtabai (Amir Arison) and Alina Park (Laura Sohn) both left the FBI for other life-giving pursuits at the end of season nine. Not only will the newest Agent Malik have big shoes to fill, but she will also have to traverse the treacherous waters that beat against the hull of all those in the boat with the self-proclaimed Ahab: Raymond Reddington.
The genius of Red as both sinner and saint creates a character that is certainly akin to a normal human being, though larger-than-life. But that doesn't mean Red's endgame is larger-than-life as well. His endgame may be a reward that is utterly and undeniably just normal.
Certainly, one of the greatest desires of those fans in a long-term relationship with The Blacklist is a happy ending for Raymond "Red" Reddington, and the newly released NBC promo poster almost promises exactly that.
At the same time, The Blacklist is keeping everyone on a razor's edge with a presumably new season ten quote from the criminal mastermind himself that ran in NBC's new promo trailer: "There's an ending waiting for all of us."
The Blacklist stars James Spader, Diego Klattenhoff, Hisham Tawfiq, Anya Banerjee and Harry Lennix. John Eisendrath, Jon Bokenkamp, John Davis and John Fox of Davis Entertainment, James Spader, Lukas Reiter, Laura A. Benson, Daniel Cerone, Sean Hennen, Allison Glock-Cooper, T Cooper serve as executive producers.
The Blacklist season 10 debuts on NBC on Sunday, Feb. 26 at 10 p.m. ET/PT. The series' 200th episode will air Sunday, March 19.