News
The Walking Dead: World Beyond Release Date, Cast, Trailer, Story, and News
The Walking Dead: World Beyond now has a release date, and will be a "closed-ended" series featuring only two seasons.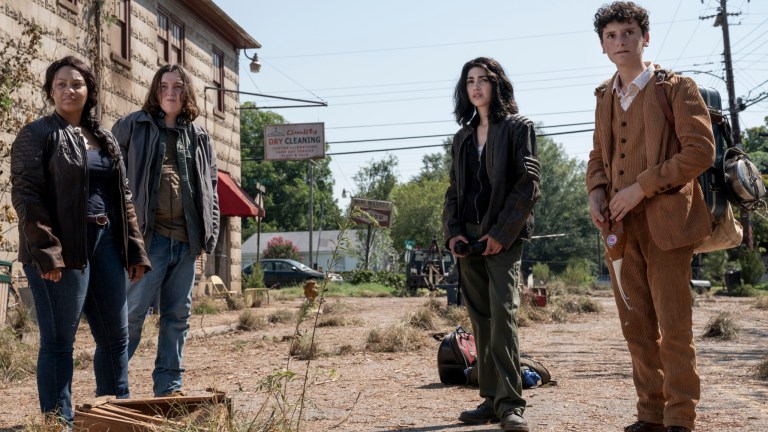 AMC has greenlit a third Walking Dead series that is set to join its Walking Dead and Fear the Walking Dead brethren. The new series, which is called The Walking Dead: World Beyond, will have a 10-episode first season.
The series was co-created by Walking Dead Gimple and longtime TWD writer Matt Negrete, who will also serve as showrunner. Jordan Vogt-Roberts (Kong: Skull Island) is directing the pilot.
"Showing audiences an unseen pocket of The Walking Dead universe steeped in a new mythology is a very cool way to celebrate a 'Decade of the Dead' on TV and over fifteen years of Robert Kirkman's brilliant comic," Gimple said in the press release. "Matt Negrete is one of the best writer-producers in TWD's long history — I'm thrilled to be working beside him to tell stories unlike we've seen before, taking our first step into an even larger world."
That even larger world will be a bit more limited than previously realized. During AMC's appearance at the Winter 2020 TCA press tour AMC President Sarah Barnett announced that The Walking Dead: World Beyond will be a "closed-ended series" featuring only two 10-episode seasons.
Here's everything else we know about the new series:
The Walking Dead: World Beyond Release Date
The Walking Dead: World Beyond was set to premiere on Sunday, April 12 at 10 p.m. ET on AMC, following The Walking Dead season 10 finale. But then AMC temporarily delayed the release date due to the coronavirus outbreak.
Now the show is set to follow The Walking Dead season 10 finale when it premieres on October 4 at 10 p.m. ET.
The Walking Dead: World Beyond Trailer
AMC has released a teaser ahead of the premiere of The Walking Dead: World Beyond. Watch it below:
Here are the two other trailers released thus far:
The Walking Dead: World Beyond Cast
Julia Ormond plays Elizabeth, "charismatic leader of a large, sophisticated and formidable force."
The rest of the cast was revealed at SDCC 2019:
Aliyah Royale – Iris
Annet Mahendru – Huck
Alexa Mansour – Hope
Nicolas Cantu – Elton
Hal Cumpston – Silas
Nico Tortorella – Felix
The Walking Dead: World Beyond Story
According to a press release, the series will follow "two young female protagonists and focus on the first generation to come-of-age in the apocalypse as we know it. Some will become heroes. Some will become villains. In the end, all of them will be changed forever. Grown-up and cemented in their identities, both good and bad."
Walking Dead chief content officer Scott M. Gimple elaborated on the plot at SDCC 2019: "There's a big secret about the Walking Dead universe. All these years we've just seen a tiny sliver of the Walking Dead world. There's a whole lot of world out there. The big secret is that all along, there have been other civilizations that survived the apocalypse. We saw hints of that in season seven of The Walking Dead and again in [Fear the Walking Dead's] "The End of Everything," and now we're about to show a lot more of the world in a bunch of different projects."
The civilization these young characters inhabit is one that hasn't had to struggle nearly as much as the ones we've seen so far.
"These kids can grow up in a place of comfort and security, but they leave everything on a dangerous quest, and are being pursued by adults on their own," Gimple said of the setup of the show. "We're going to open up a whole new world of TWD."
Is this "place of comfort" the long-teased Commonwealth from the comics? Time will tell.
The Walking Dead: World Beyond Photos
At the 2020 Winter TCA press tour, AMC unveiled four new photos from Walking Dead: World Beyond.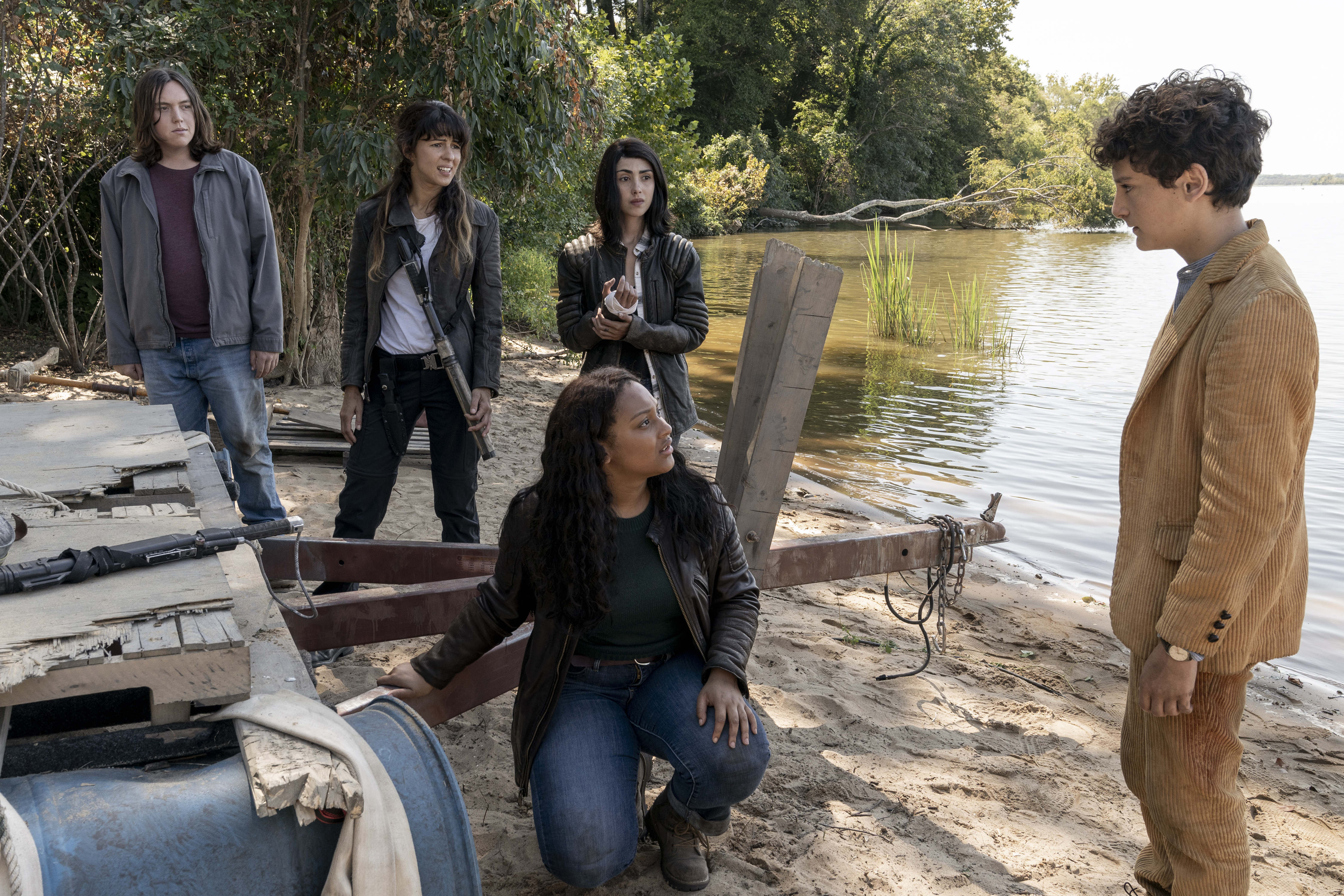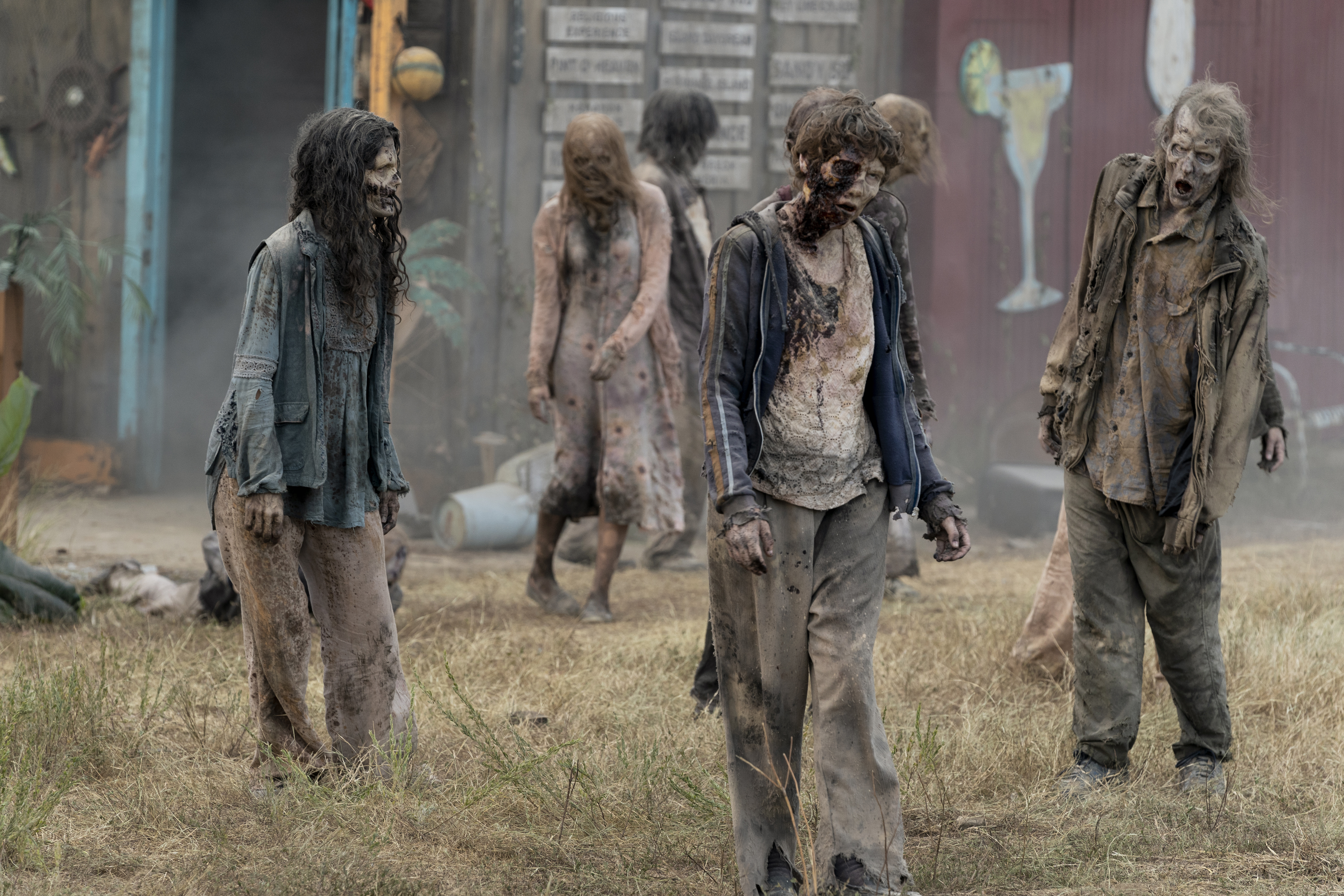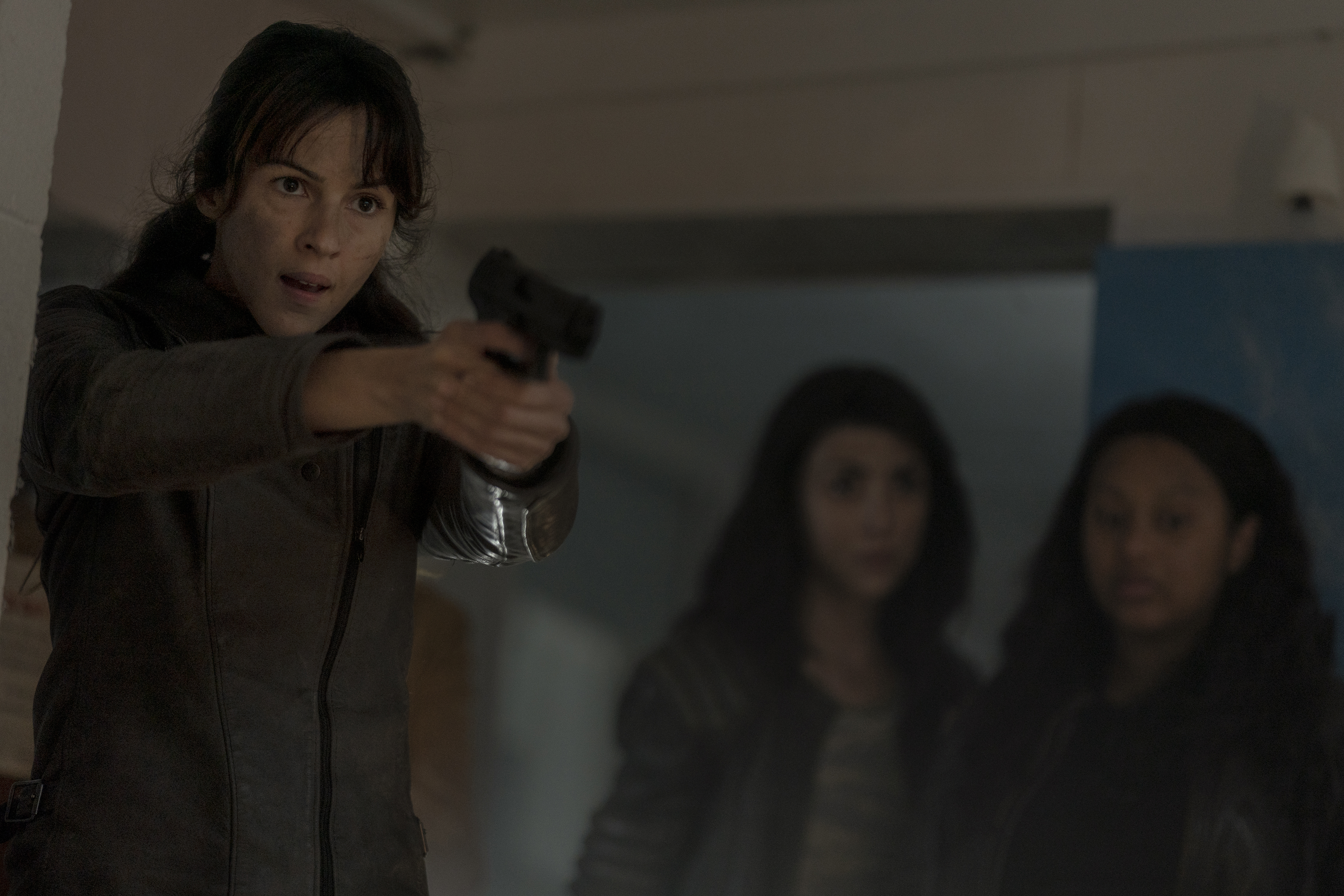 Here are some earlier photos released by AMC: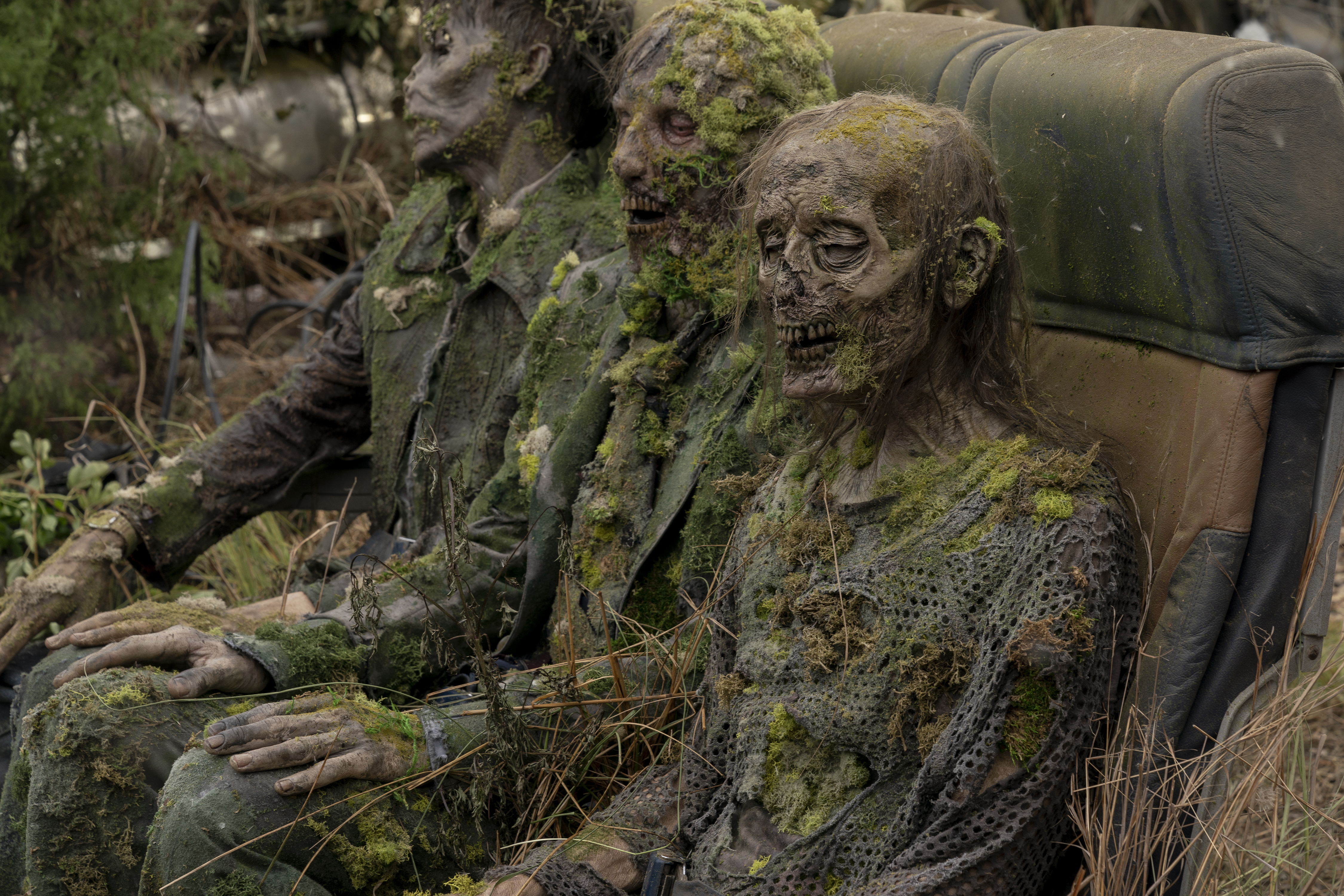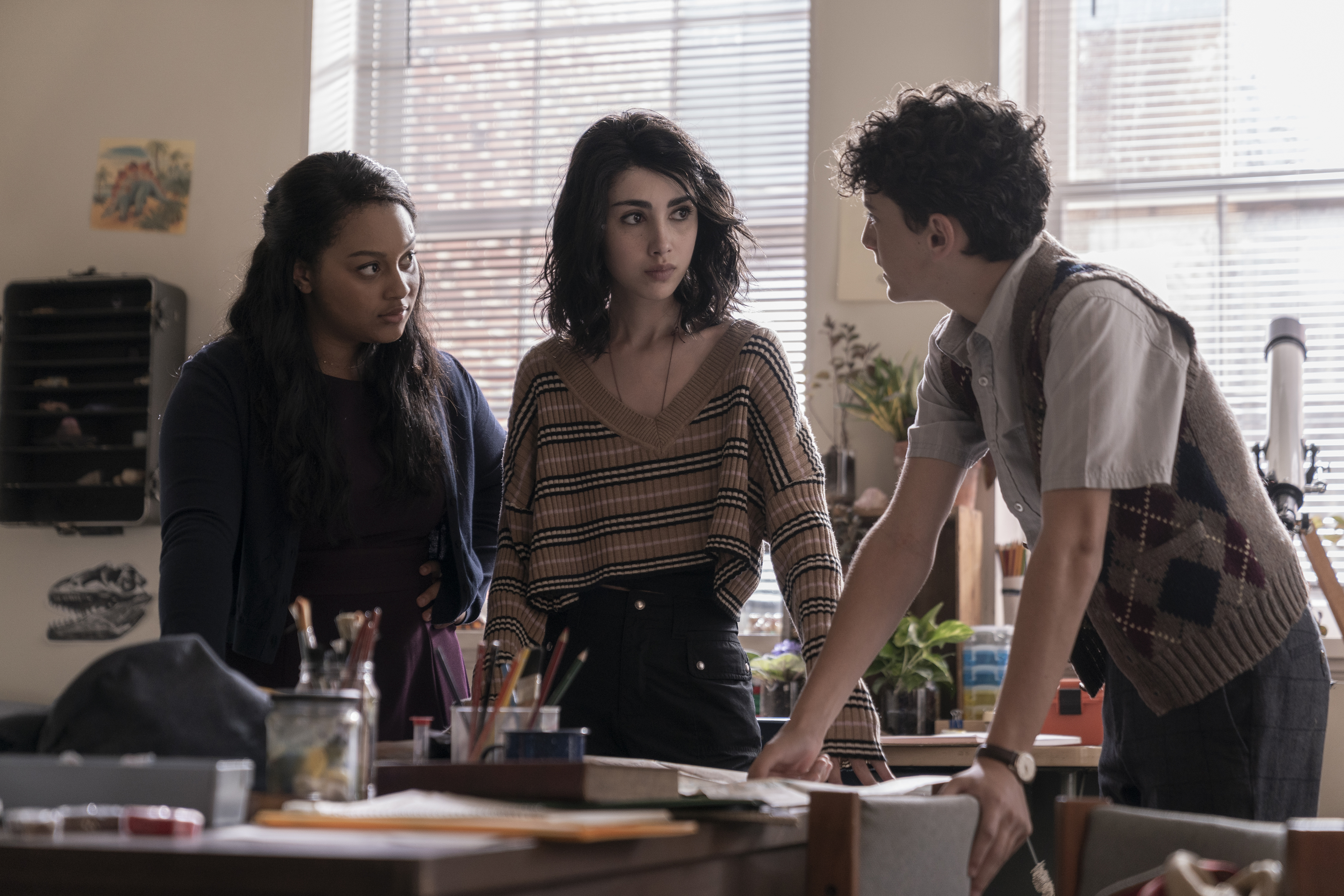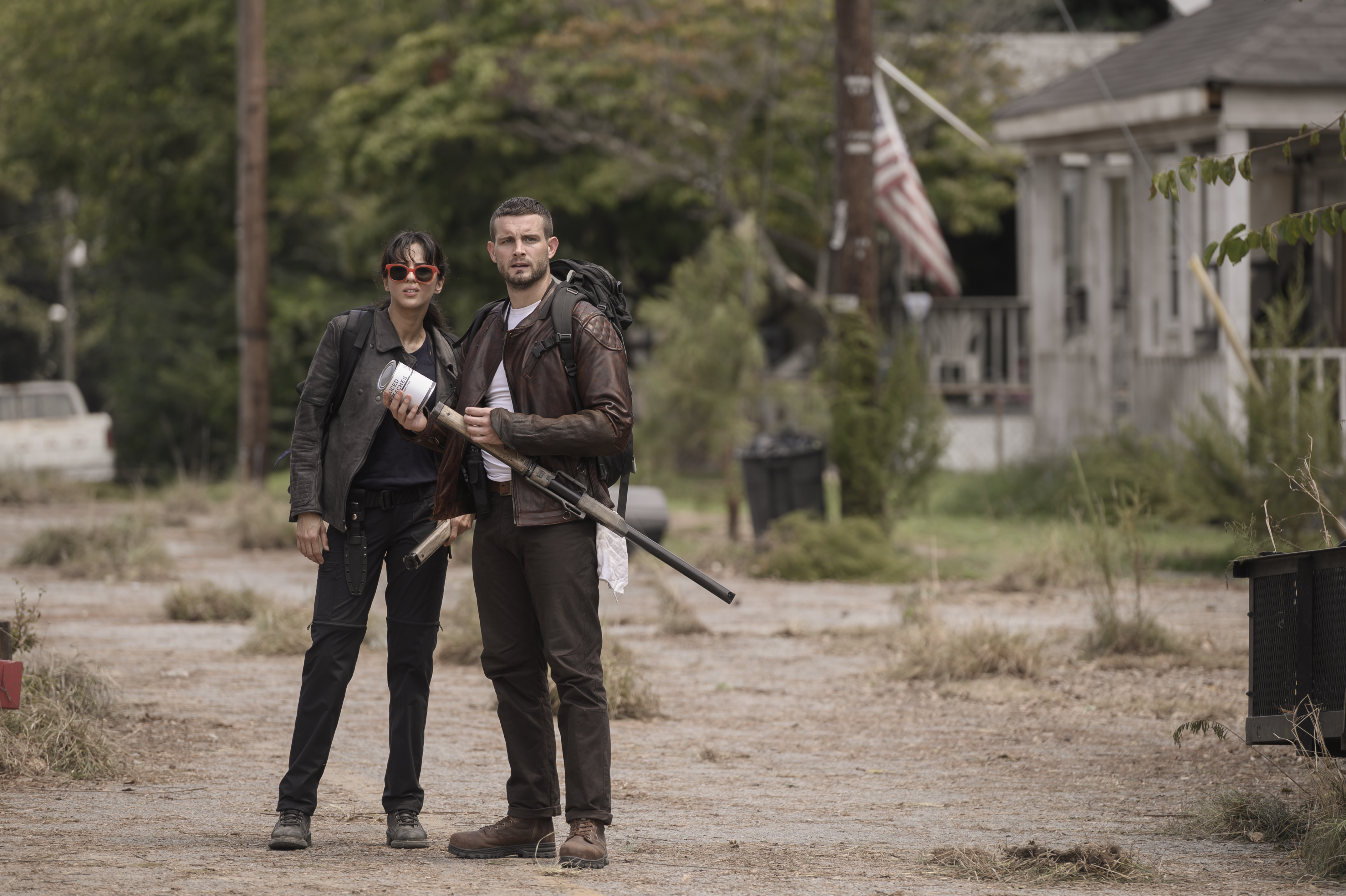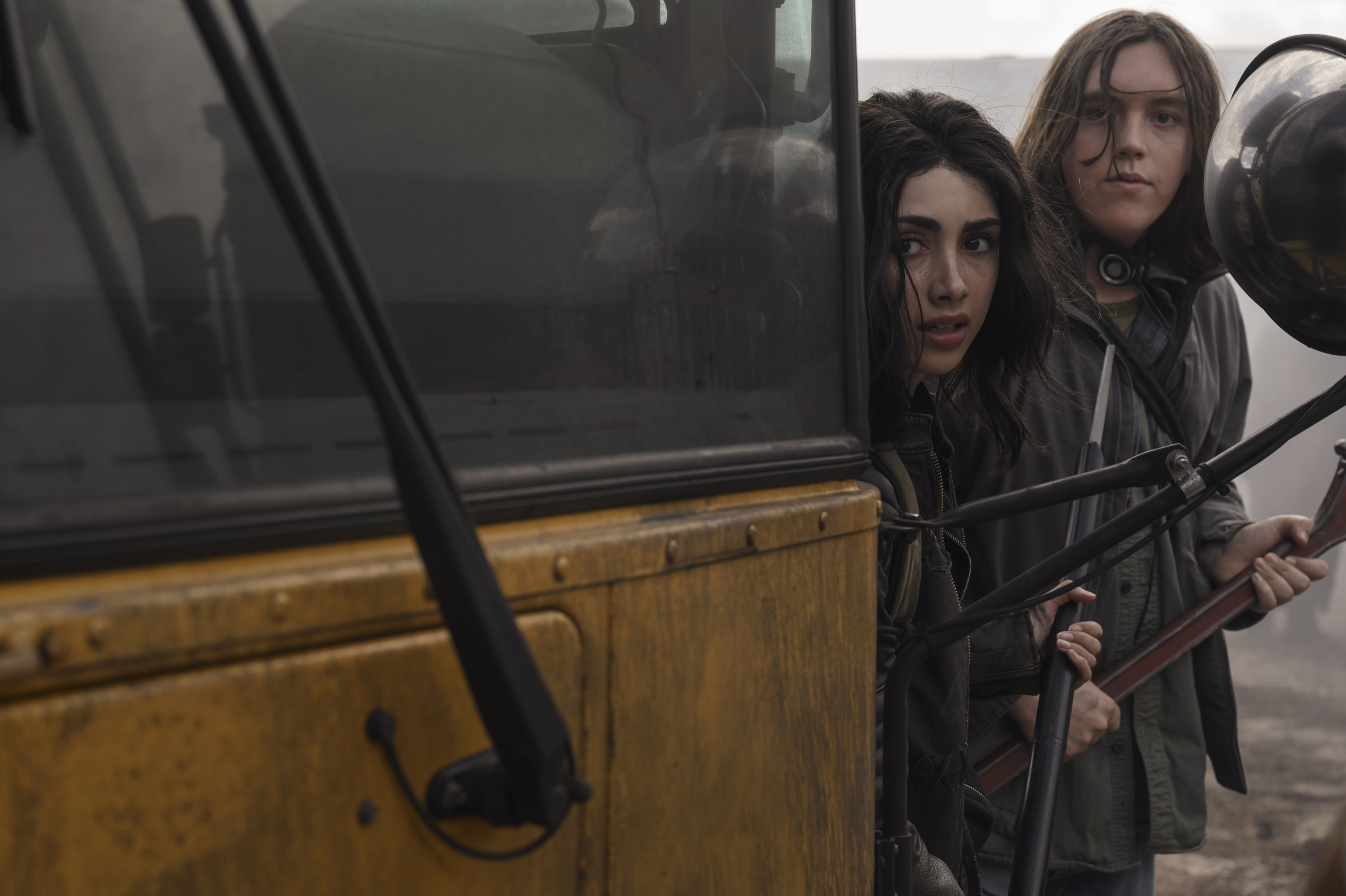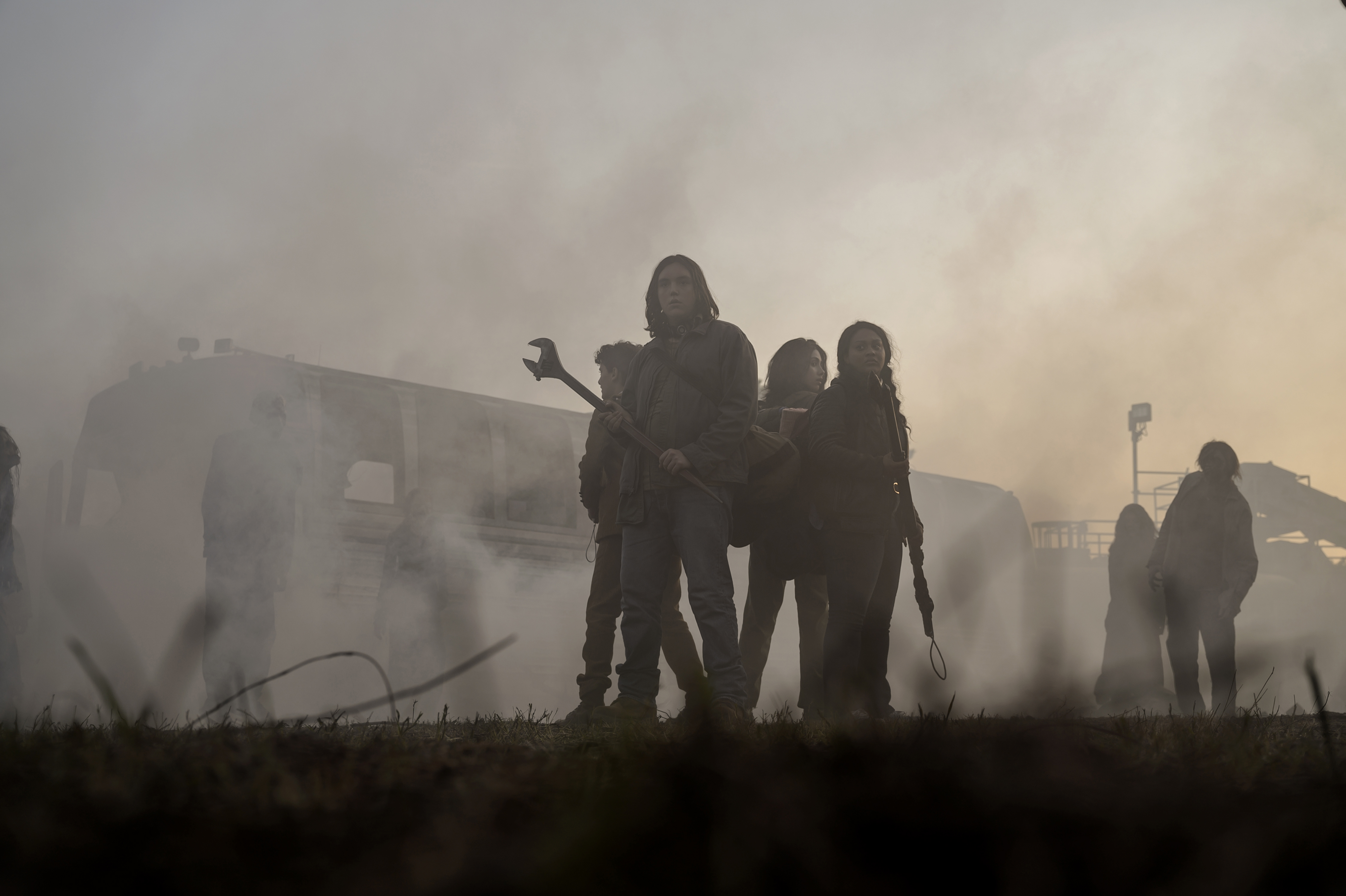 We'll keep you updated on this new series and everything else The Walking Dead as we hear it.