Features
Succession: What Kendall's Final Words to Fikret Mean
Kendall Roy once again proves he's a "killer" in season 4 episode 8, but at what cost?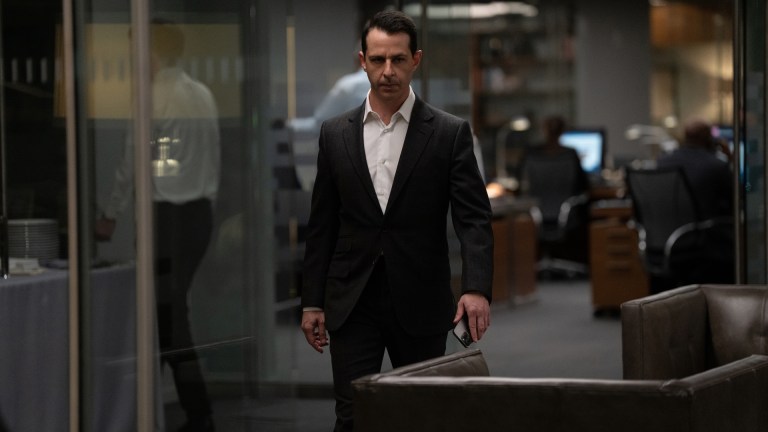 This article contains spoilers for season 4 episode 8 of Succession.
If there was any hope that Kendall Roy (Jeremy Strong) could change his ways and become a better person in the wake of his father's death, it has been thoroughly squashed by the latest episode of Succession "America Decides." Watching Kendall work with his siblings to succeed in spite of his father rather than for his approval has been one of the most interesting and compelling arcs this season, but we should have known that it was too good to be true. Roman (Kieran Culkin) and Shiv (Sarah Snook) have already shown that they're looking out for themselves above whatever bond they have as family by siding with Mencken (Justin Kirk) and Matsson (Alexander Skarsgård), respectively, so it was really only a matter of time before we saw the full return of "killer" Kendall.
Sure we've seen bits of the cutthroat Kendall resurface as he and Roman have taken over Waystar Royco – he's been working with Roman to tank the GoJo deal, he demanded real clouds for his presentation at the shareholders meeting, and confided in Shiv that he wants sole control of the company and wants to cut Roman out – but it's clear that he's fully back to his old ways by the end of "America Decides."
In the previous episode, Kendall learns that his daughter was harassed in public by Mencken supporters and is worried about what that means if Mencken wins. Kendall seems concerned for his daughter's safety and even brings this up when Roman is pushing them side with Mencken in ATN's election coverage. He and Shiv have a surprisingly touching conversation where she tries to convince him to do the right thing and calls him a "good guy," but after she fakes a phone call to Nate (Ashley Zukerman) and acts like Jiménez (Elliot Villar) is amenable to tanking the GoJo deal, Kendall disregards any care he has for his daughter or the future of the country in favor of what's best for his interests.
After pushing for ATN to call the election for Mencken, despite ballots being burned by his supporters in Wisconsin, Kendall still tries to reach out to his kids to offer his support, but it's clear that Rava (Natalie Gold) is done with him. He does look like he has a tear in his eye through the window of the car, but instead of showing any further remorse for his role in potentially hurting the future of the country for his kids, he simply tells his driver, Fikret (Greg Harvey) "Some people just can't cut a deal, Fikret."
Kendall had the opportunity to do things differently than Logan (Brian Cox), and put the wellbeing of his children (and the country) first, and he didn't because Jiménez wouldn't agree to helping them tank the GoJo deal. He's risking his future relationship with his kids by working with a fascist because it helps his short-term plans for keeping control of Waystar. We'll see how things go in the upcoming funeral episode, as Kendall mentions potentially seeing Rava and the kids there, but with only two episodes left of Succession, it doesn't seem like Kendall will be able to come back from his deal with the devil.