Features
Star Wars Andor Trailer Breakdown: Mon Mothma, Death Troopers, Coruscant, and New Cast Revealed
We finally have our first full look at Star Wars: Andor. Here are all the story hints and easter eggs we spotted in the trailer for the new Disney+ series.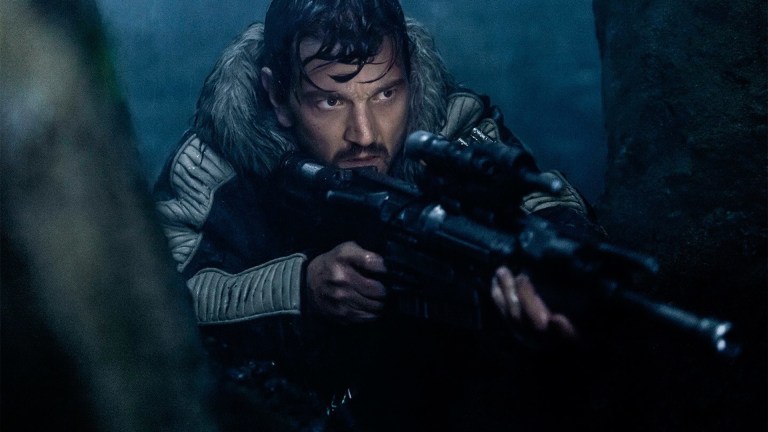 Rogue One may have been the end of Cassian Andor's story, but it won't be the last time we see Diego Luna in Star Wars. A new, 12-episode Disney+ series called Andor will give us Cassian's origin story. Set five years before the events of Rogue One, the show will explore what the Rebellion's foremost secret agent was up to before he ever joined the Rebel Alliance. According to showrunner Tony Gilroy, who also helmed reshoots on Rogue One, the story will be split into two seasons, with the second going into production this fall.
In the meantime, we finally have our first real look at this series. The action-packed first trailer dropped during the Lucasfilm Studio Showcase at Star Wars Celebration Anaheim. Check it out below:
Okay, now that you've watched it, here are a few things we spotted in the trailer…
Cassian Andor, Five Years Before Rogue One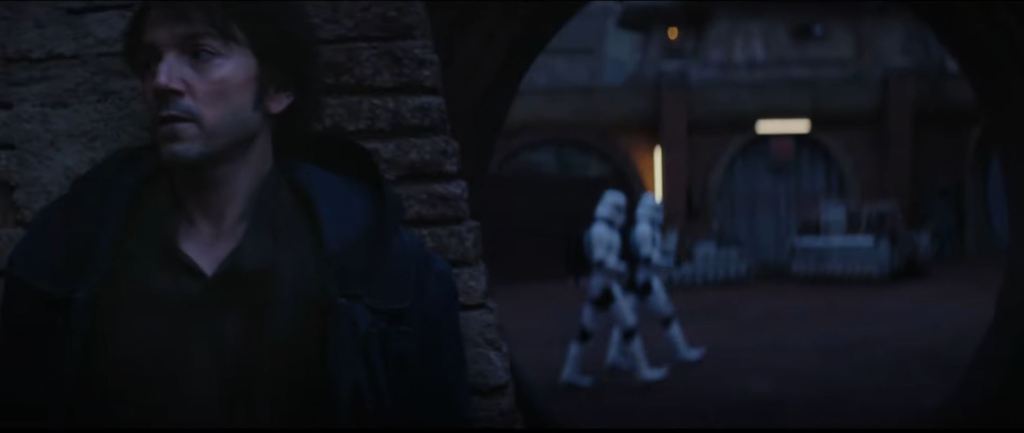 For a show starring Cassian Andor, there's very little actual Cassian in the first trailer. We see him sneaking around some stormtroopers in one shot, and then later piloting a ship to parts unknown. That's about the extent of Diego Luna in this, but he does get to deliver the trailer's best line: "They're so proud of themselves, so fat and satisfied." He's likely referring to the Imperials, who we watch enjoying a leisurely drink as this line is delivered.
Even though the trailer doesn't give us much of Cassian, we do know a few things about this point in his life. For one thing, he isn't particularly heroic.
"He's a thief. He's a ducker and a diver," Gilroy told Vanity Fair ahead of Star Wars Celebration. "He has a lot of anger about his childhood, and about the Empire, but he has no place to put it. He just doesn't believe in anything at this point."
According to Gilroy, the series "is taking someone who's really anti-revolution and turning them into the most passionate person who's going to give themselves to save the galaxy."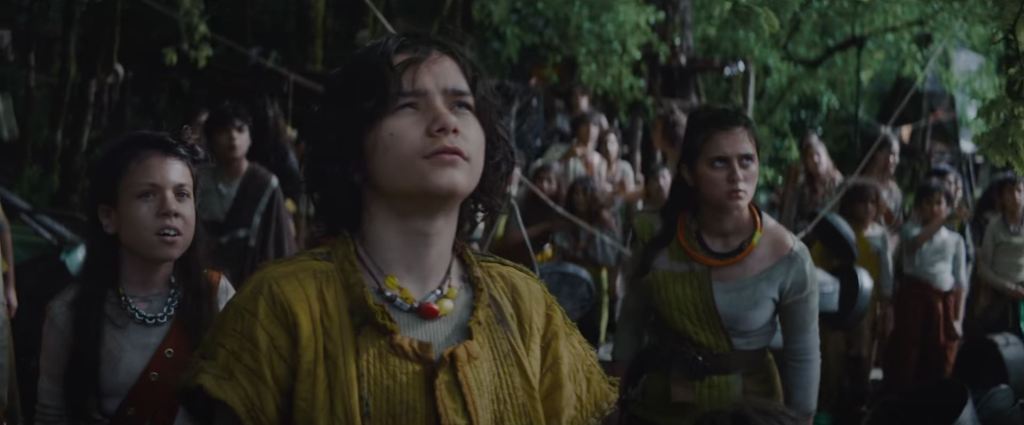 We know from Rogue One that Cassian has been fighting tyranny in one shape or another since he was six years old. In fact, we get a shot of a young boy early in the trailer that could be the confirmed flashback sequence that shows how things went so wrong for little Cassian on his home world.
Luna described Cassian's story to Vanity Fair as "the journey of a migrant…That feeling of having to move is behind this story very profoundly, very strong. Not being able to be where you belong and how that shapes you as a person, how that defines you in many ways and what you are willing to do."
New Planet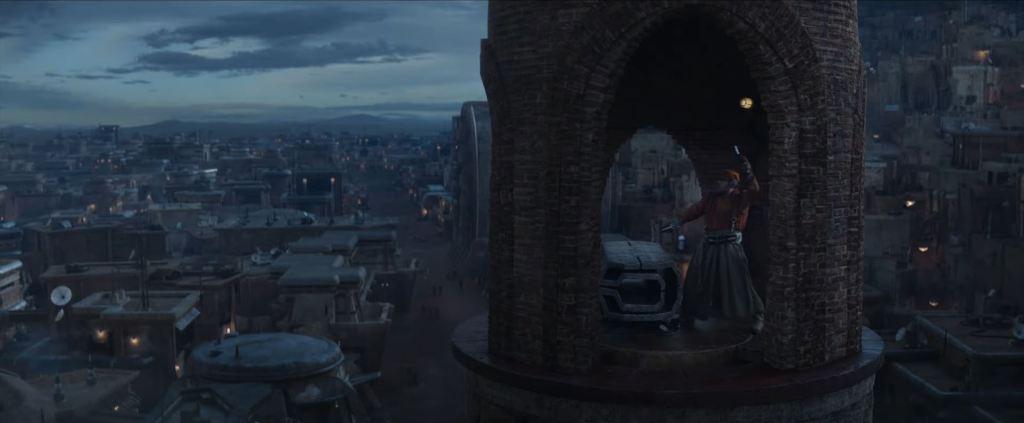 When Cassian's home planet "falls under the tyrannical control of the Empire," he's forced to find a new place to build a life. It's on this second world where much of the first season's action takes place, according to Gilroy.
"His adopted home will become the base of our whole first season, and we watch that place become radicalized," Gilroy told Vanity Fair. "Then we see another planet that's completely taken apart in a colonial kind of way. The Empire is expanding rapidly. They're wiping out anybody who's in their way."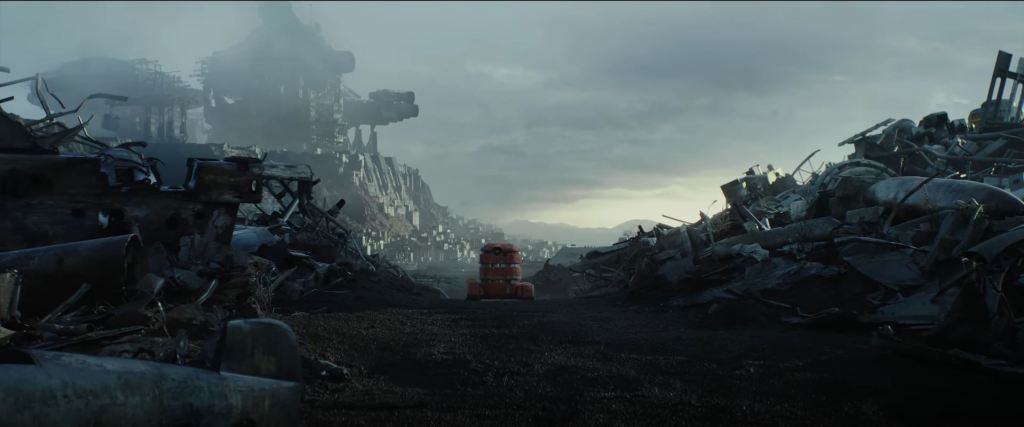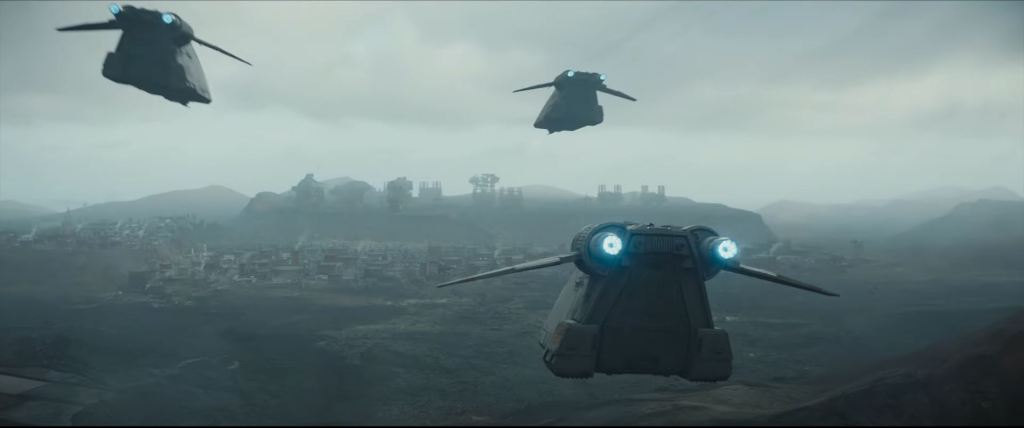 We see at least one of these planets in the trailer, as Imperial soldiers arrive on transports that look a bit like upgraded versions of the Clone Wars-era LAATs the clone army flew into battle. It looks like they're headed to a village on the outskirts of a junkyard. Has the Empire come for the scrap metal or something else?
Genevieve O'Reilly as Mon Mothma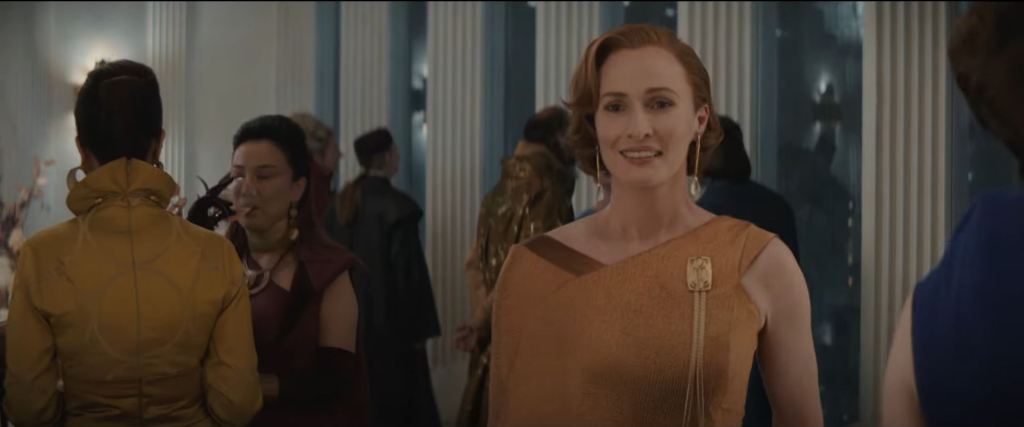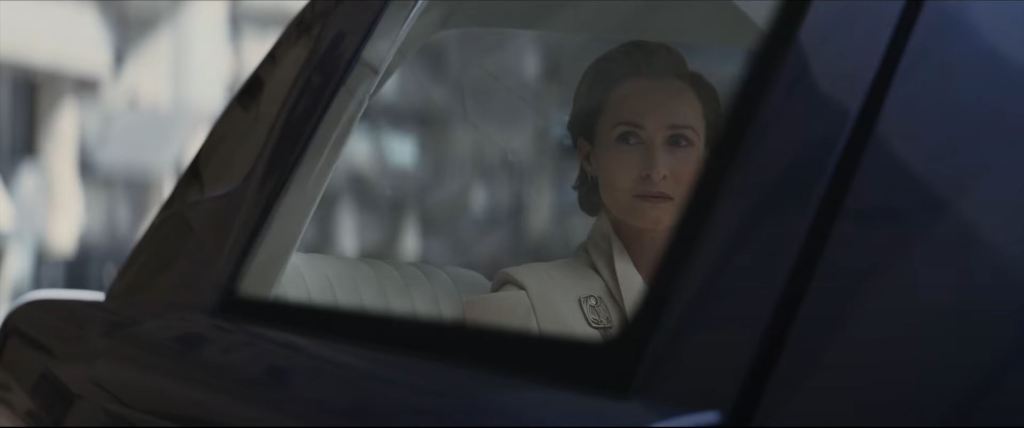 Mon Mothma is also back, once again played by Genevieve O'Reilly, who first took on the role in a brief scene in Revenge of the Sith and in a much bigger way in Rogue One. We know her best as one of the founders and leaders of the Rebel Alliance, but at the time of Andor, she's also still a member of the Imperial Senate on Coruscant. According to Gilroy, the senator plays a big part in the new series, at the center of an arc that runs parallel to Cassian's own adventure. But Mothma and Andor aren't trusted associates just yet.
"It is a huge, orchestral, Dickensian ensemble cast, with Diego at the middle of it, and Genevieve at the middle of another part of it," Gilroy said to Vanity Fair. "They intersect. I'm not going to get into how they intersect. They do have intersection—but they do not meet. They will not meet until [season two]."
Gilroy also teases a big moment for Mon Mothma in season one: "I bet that when episode 104 plays, when Mon Mothma finishes the episode, that there'll be people tweeting about Mon Mothma."
We can't wait!
Coruscant and the Imperial Senate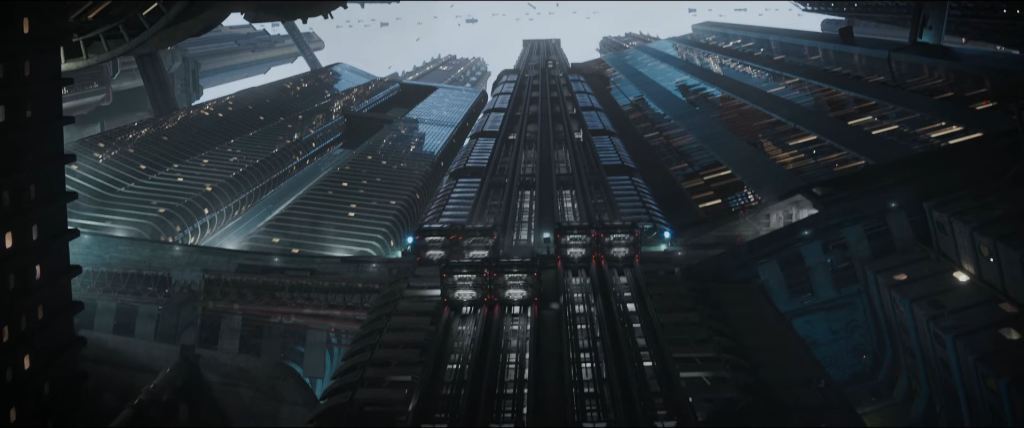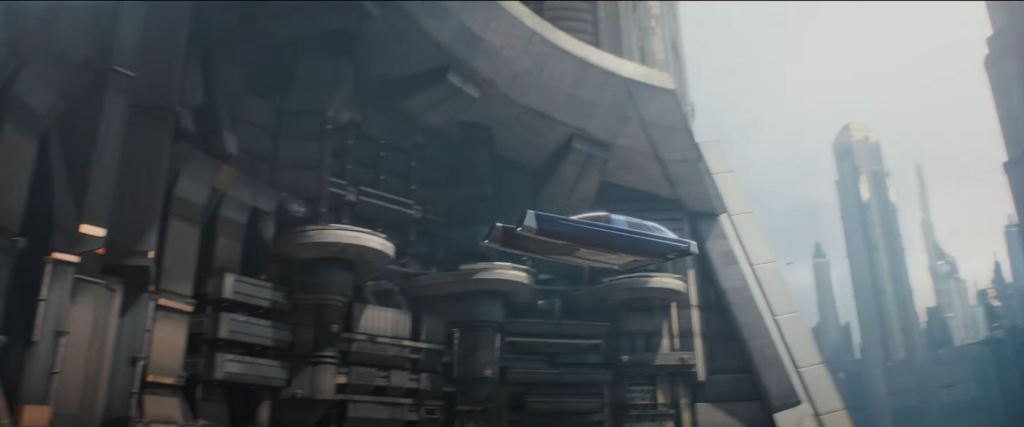 Andor will also bring fans back to Coruscant, once the capital of the Galactic Republic and now the center of power for the evil Empire. But although the rest of the galaxy is being crushed under the boot of the cruel government, the lavish skyline of this city planet seems to be doing just fine. In fact, the top level of Coruscant looks like it's thriving. Wonder what's going down in the lower levels, though…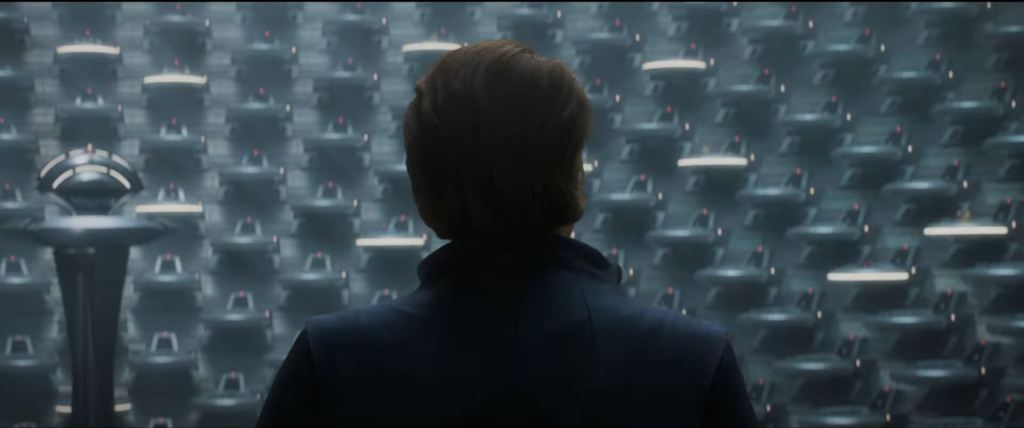 The trailer also takes us back to the Senate chamber that was featured prominently in the Prequels. Although the Empire is now basically a dictatorship, the Senate is still around, at least until it's abolished in A New Hope. But for now, the senators get to keep on pretending they have any power.
Death Troopers (And Denise Gough)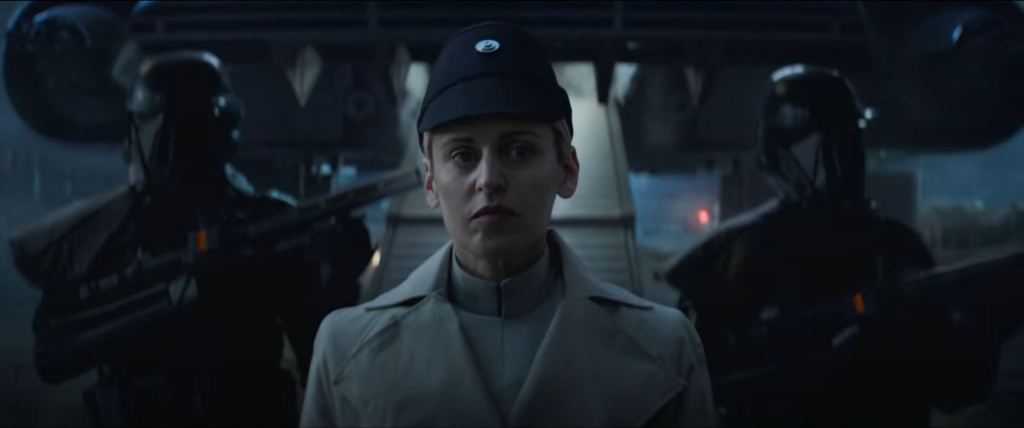 Denise Gough (Under the Banner of Heaven) plays a particularly evil-looking Imperial officer. We know virtually nothing about her character except that she's important enough to be accompanied by Death Troopers, the elite Imperial infantry unit that did Director Krennic's bidding in Rogue One. They are not to be messed with.
Adria Arjona
We get our first look at the mystery character played by Adria Arjona (Good Omens). While we don't really know anything about her role either, rumor has it she's someone close to Cassian… Whatever the case, it looks like she's in a bit of trouble in this trailer.
Fiona Shaw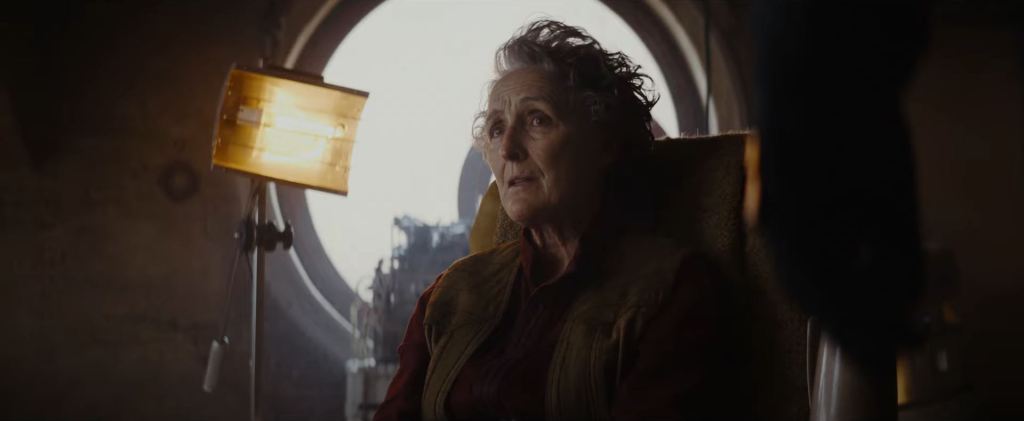 Let's all welcome the great Fiona Shaw to the galaxy far, far away. Her characrer is a mystery, but she does get to deliver the trailer's final mic drop: "People are standing up," she says in a voiceover as chaos reigns on screen. "That's what a reckoning sounds like."
Stellan Skarsgård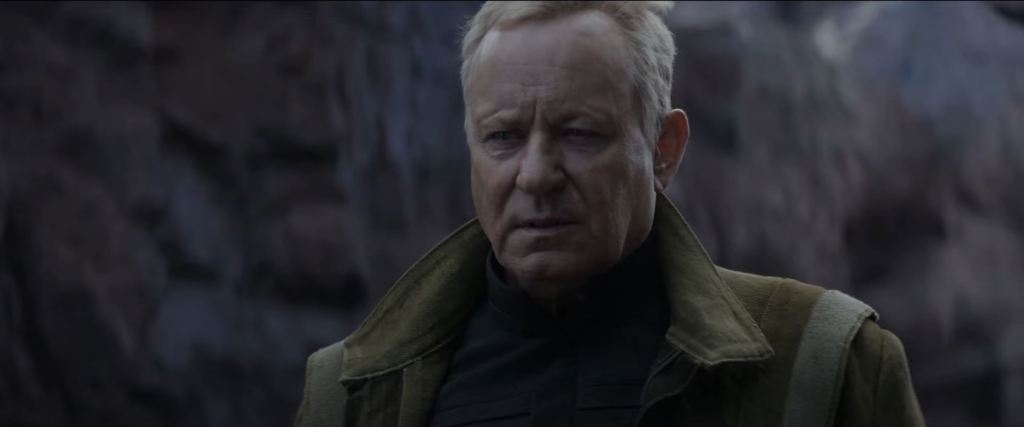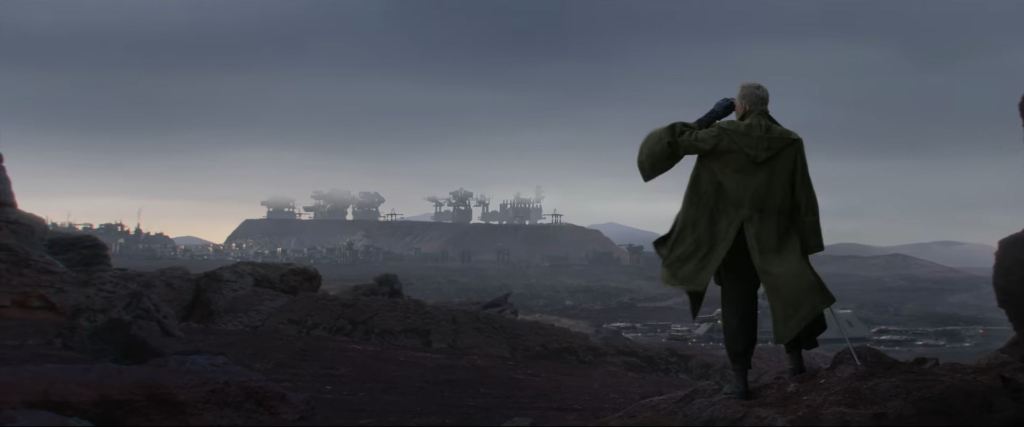 We must also welcome Stellan Skarsgård to Star Wars! Again, there isn't much information about this character, but we see him observing the village where much of the show's action seems to take place. Fortunately, Gilroy did drop some hints as to how Skarsgård fits into this mess.
"Our show starts with a very simple, almost film noir situation for a thief. A skeevy kind of guy gets in big trouble, tries to sell something he has to save his ass," Gilroy revealed to Vanity Fair. "A Rebel talent scout has been watching him with interest, and he's sort of recruited on the worst day of his life."
According to the magazine, Gilroy is referring to Skarsgård, Arjona, and Cassian Andor here. So is Skarsgård the Rebel talent scout?
"Soon enough, these days will end. There will be no rules going forward," Skarsgård says in the trailer.
Game of Thrones' Anton Lesser as an Imperial Villain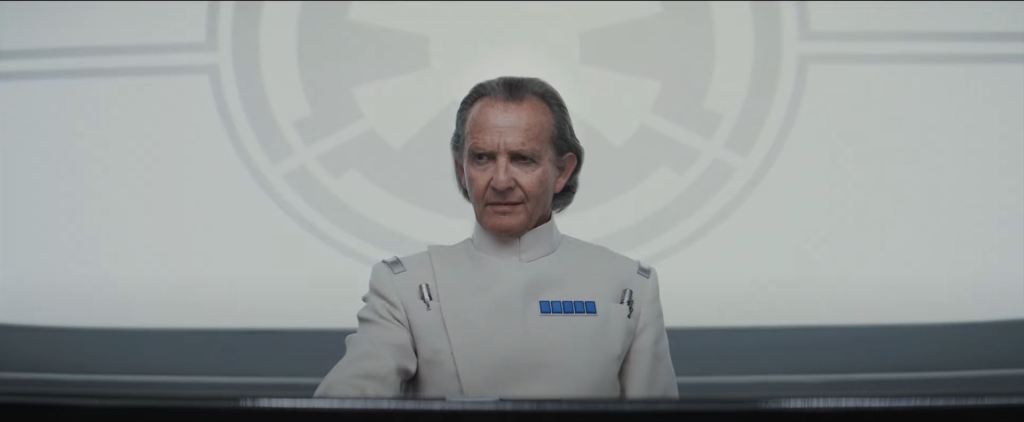 Remember Game of Thrones? That's actor Anton Lesser, who played Qyburn, the mad scientist who served Cersei on the hit HBO Max. Lesser seems to play a similarly slimy character in Andor.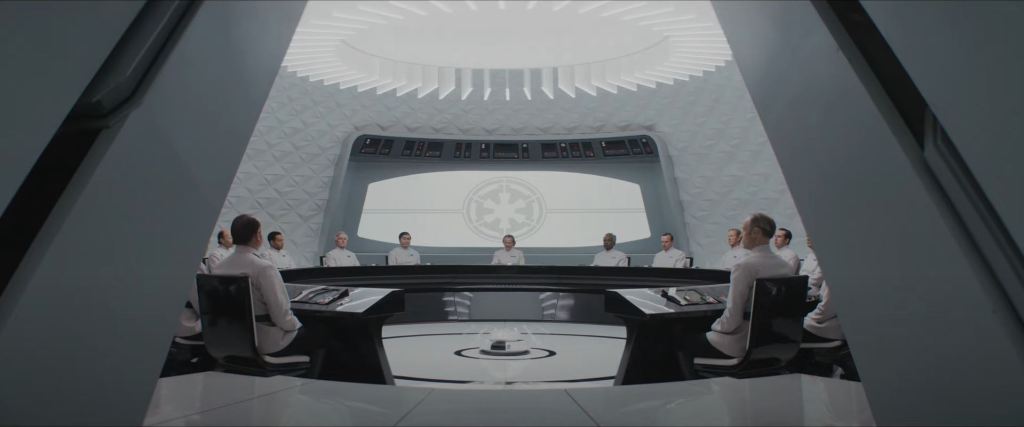 We see Lesser's character at the head of some kind of Imperial board meeting. The white jacket with black pants could mean these are Imperial intelligence officers, like Rogue One's Krennic.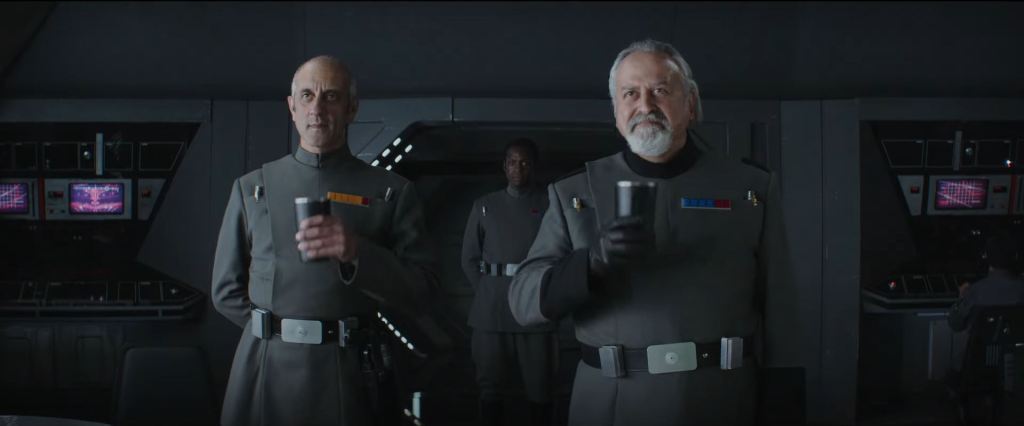 We also see some more traditional Imperial officers enjoying a drink like they don't serve an evil galactic war machine. But let's assume karma is going to catch up with these bozos eventually.
The Rebellion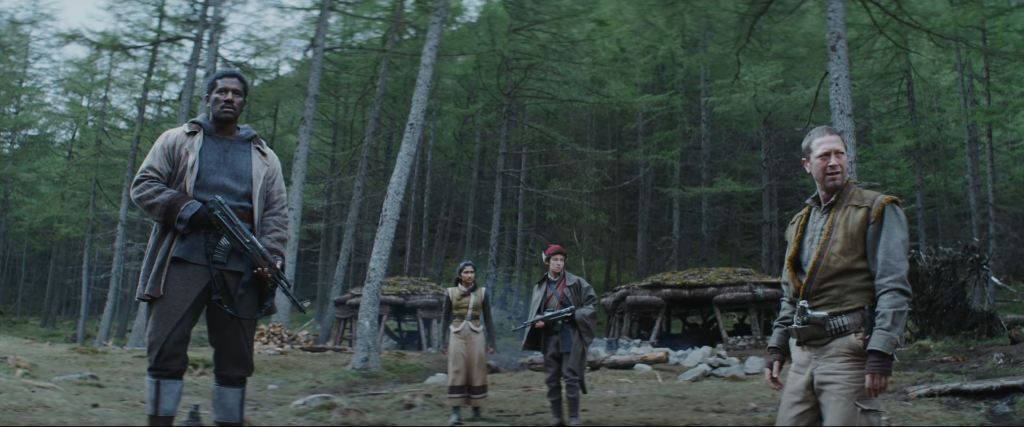 We also meet quite a few other characters in the trailer, many of which seem to be insurgents fighting the Empire alongside Cassian. One of these actors, the dude wearing the red hat, is Alex Lawther, star of the excellent dramedy series The End of the F***ing World. And on the right is Ebon Moss-Bachrach, who you'll remember from The Punisher and Girls.
Another thing to note about these fighters is their weapons. Those…don't really look like the traditional blaster rifles we're used to seeing in Star Wars. In fact, they look more like…real-world assault rifles. Seriously, is the guy on the left straight up holding a Kalashnikov? We'll have to wait and see what that's all about.
Who Are These Guys?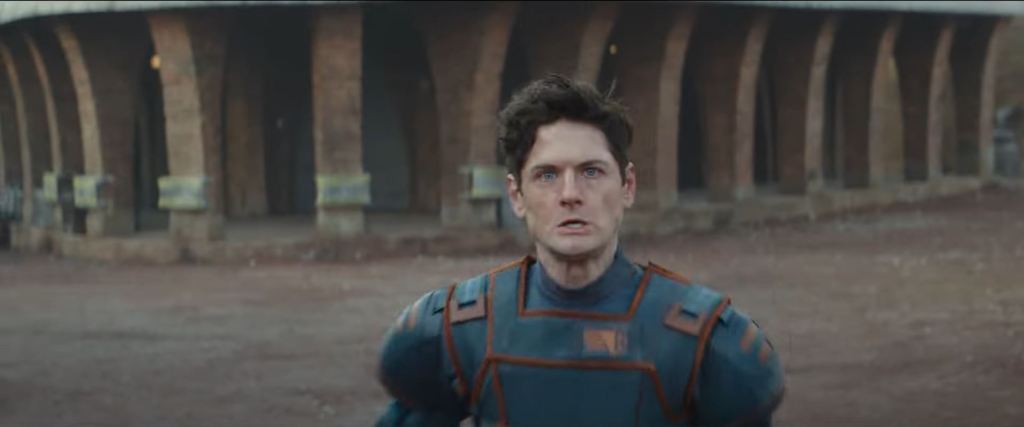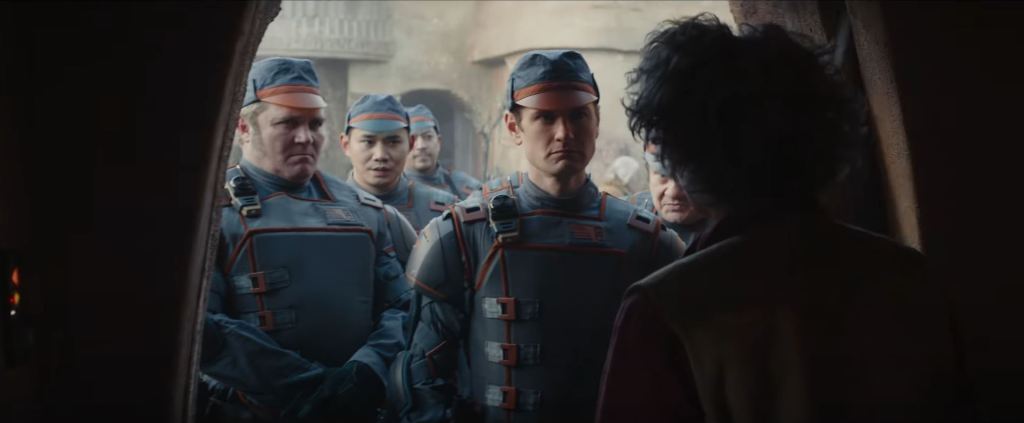 Throughout the trailer, we see glimpses of these blue-armor-clad security forces. No idea who they're supposed to be. Perhaps they're a local police force recruited by the Empire to keep order when stormtroopers aren't available?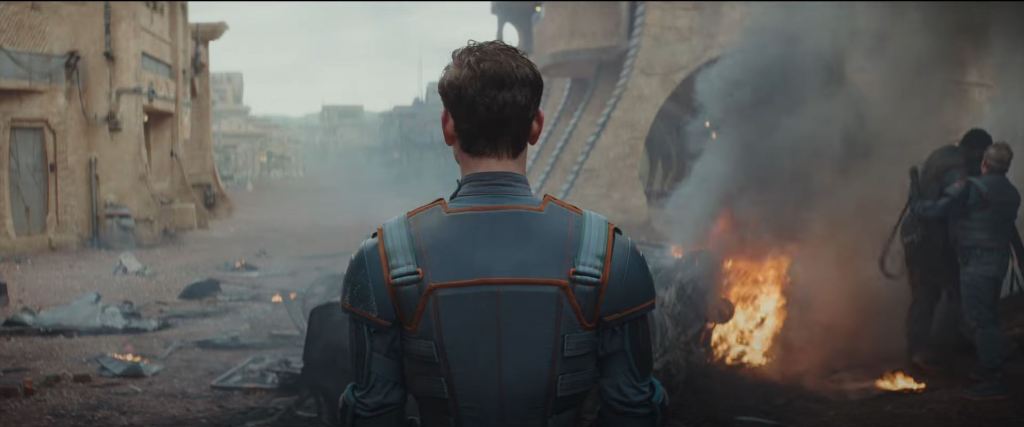 As far as keeping the order goes, they're clearly doing a bad job. Speeders are blowing up all over the streets. Pure chaos.
An Imperial Prison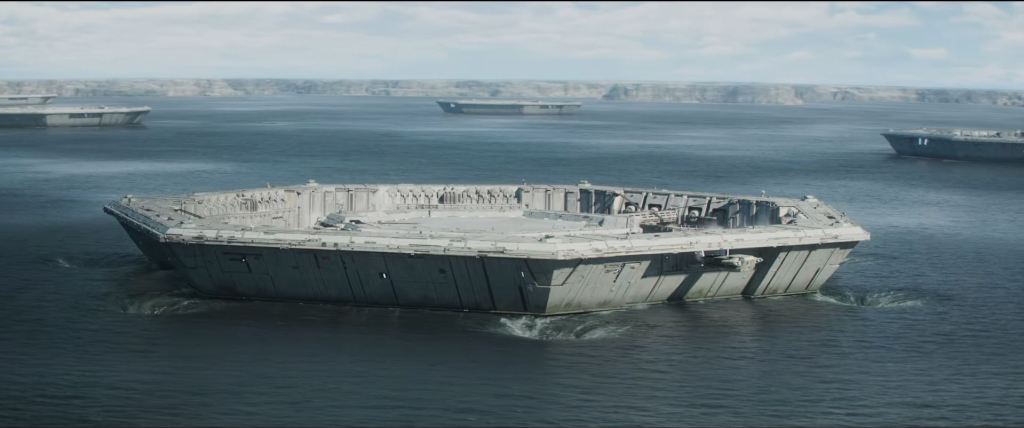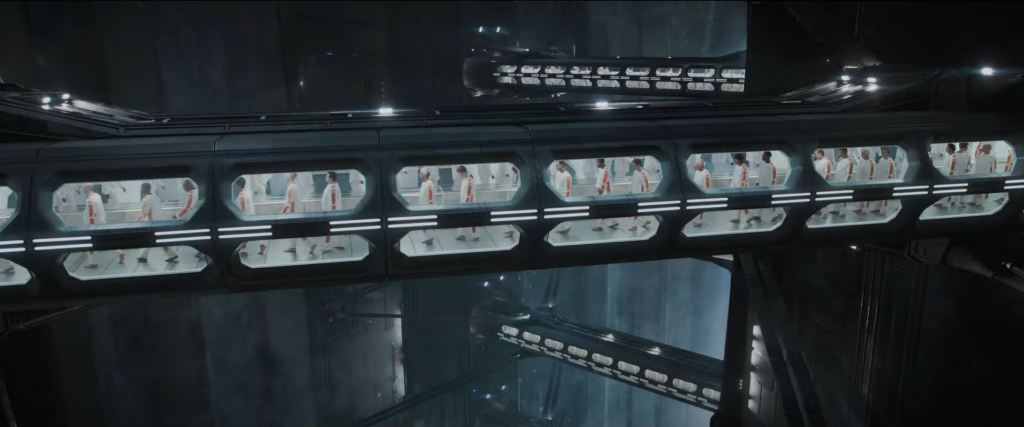 The trailer also takes us to what looks like an underwater Imperial prison. Not sure what those prisoners are working on, but it can't be good.
A Crash Landing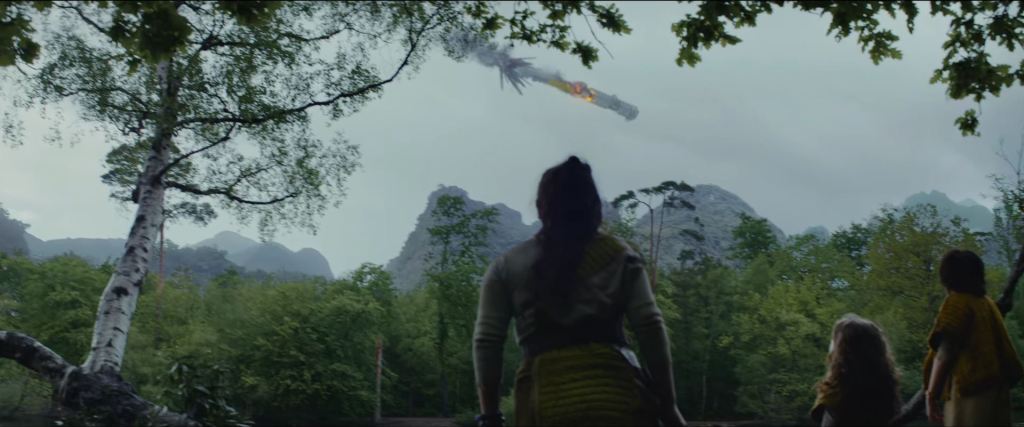 At the very start of the trailer, we see a ship about to crash land into a forest, as villagers watch from the planet's surface. Who's on that ship?
What's That in the Sky?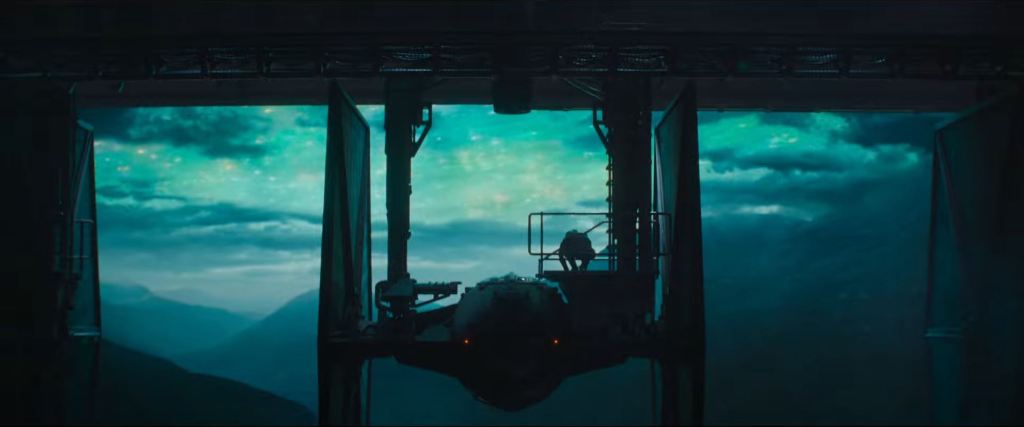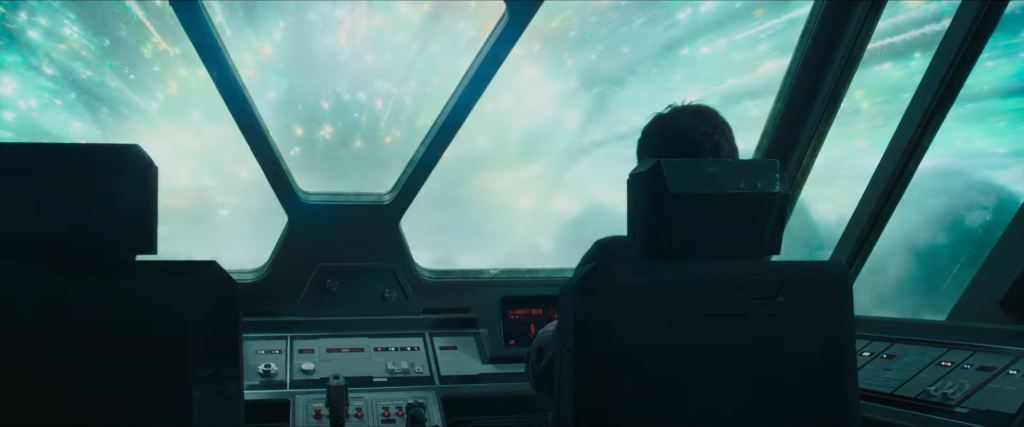 Finally, we see someone about to steal a TIE Fighter, but what the hell is up with the sky? A shot later, we watch as Cassian is piloting his own ship straight into whatever those weird lights are. Should be a trip.
Spot anything we missed? Let us know in the comments!
Andor premieres on Wednesday, Aug. 31 on Disney+. You can check out a full schedule of upcoming Star Wars movies and TV series here.