News
Star Wars: Rey's Parents Finally Have Names
And they're only slightly better than Sheev Palpatine.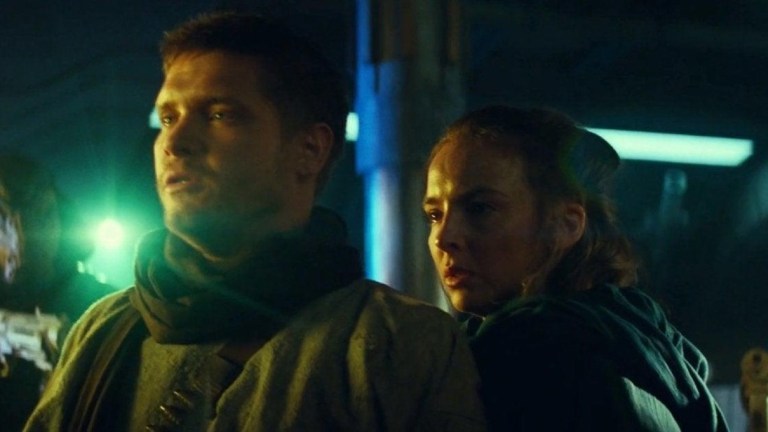 Star Wars: The Rise of Skywalker may have wrapped up Rey's story in the Sequel Trilogy, but it didn't actually answer every question about her past. In fact, there was one big mystery left unanswered in 2019 that Star Wars is only just now addressing three years later.
While the conclusion of the Skywalker Saga revealed that Rey's parents (played by Jodie Comer and Billy Howle) were forced to hide their baby daughter away on Jakku in order to protect her from Emperor Palpatine, and that her father was actually an imperfect clone of the Sith lord who lacked a connection to the Force, the movie never actually gave these characters proper Star Wars names. But a new tie-in novel, Shadow of the Sith by Adam Christopher, finally fixes this.
Rey's parents are none other than Dathan and Miramir. No, that's not a typo. Her dad's name is Dathan, which is at least slightly better than Sheev Palpatine. But only slightly.
The names were first revealed in a new excerpt for the book, which mainly follows Luke Skywalker and Lando Calrissian a few years before the events of the Sequel Trilogy. Separate missions — Luke is searching for the Sith planet of Exegol and Lando is looking for his lost daughter — bring them together for an adventure meant to further add context to the events of The Rise of Skywalker. For anyone who's still wondering about Ochi of Bestoon, the wayfinder, or what Lando was doing on Pasaana, this book should help a bit.
Lucasfilm is revisiting the mysteries of The Rise of Skywalker at a time when it's also trying to figure out what the future of Star Wars films looks like beyond the nine-chapter Skywalker Saga.
Speaking to Vanity Fair, Lucasfilm president Kathleen Kennedy said that it was vital to begin moving Star Wars movies beyond the central family drama that has driven the franchise's narrative on the big screen since 1977.
"Just staying within the construct of George's storytelling, to keep chipping away at that, I think would be wrong," Kennedy said. "It's our job to step away now, but still have a connection to the mythology that George created. That won't stop. But we are moving on from the Skywalker saga. That's what's taking a lot of time, discussion, and thought right now."
Lucasfilm currently has at least three Star Wars movies in the works: Patty Jenkins' Rogue Squadron, Taika Waititi's untitled installment, and a project being developed by Marvel boss Kevin Feige and Loki creator Michael Waldron. None of these films have set release dates yet, although Kennedy hinted that Waititi's movie would likely arrive first.
Originally, Rogue Squadron was slated for a Dec. 2023 release, but delays in production reportedly due to "creative differences" with the script pushed the film back.
"Rogue Squadron…we kind of pushed off to the side for the moment," Kennedy said. "Patty is developing the script further. Then we will talk about how that connects to the central spine that we're working on. There's a couple of [filmmakers] that we've been in conversation with over quite a long period of time that I'm hoping will come in and make the overall commitment that Jon [Favreau] and Dave [Filoni] have made. That's ideally what I would love to see happen in the feature space."
So many questions still remain when it comes to the future of Star Wars movies, but at least we can close the book on one last The Rise of Skywalker mystery.
Check out the full schedule of upcoming Star Wars movies and TV series here.