News
Star Wars: Ahsoka Episode 4 Release Time and Season Recap So Far
Here's when and where you can watch Star Wars: Ahsoka episode 4...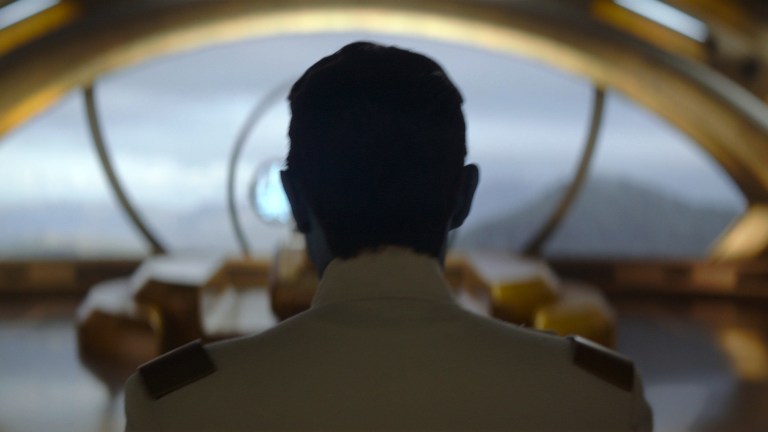 This Star Wars: Ahsoka article contains spoilers.
Showrunner Dave Filoni continues to expand the Star Wars universe with Ahsoka, which not only brings back most of the characters from the Rebels animated series but also sets up the future of the galaxy far, far away with the impending return of the dreaded Grand Admiral Thrawn, all while introducing a brand new part of space. With Ahsoka, Sabine, and Hera finally reunited, they're now on a mission to stop Morgan Elsbeth and her dark side mercenaries from reaching their destination and bringing back the heir to the Empire.
Next up on Ahsoka episode 4 is a clash on the planet Seatos, where Morgan hopes to complete the construction of the Eye of Sion and blast off toward the mysterious Peridia. Here's what you need to know about episode 4:
When Does Ahsoka Episode 4 Come Out?
Ahsoka episode 4 hits Disney+ in the US on Tuesday, Sept. 5 at 6 pm PT/9 pm ET and in the UK on Wednesday, Sept. 6 at 2 am BST.
What to Expect in Ahsoka Episode 4
The stage is set for a showdown on Seatos in the next episode of Star Wars: Ahsoka. Nightsister Lady Morgan Elsbeth, dark siders Baylan Skoll and Shin Hati, and former Inquisitor Marrok are planning a trip to another galaxy called Peridia to find Grand Admiral Thrawn and only Ahsoka and Sabine can stop them. Everything will come to a head on the planet's surface as the Imperial Remnant completes the construction of the Eye of Sion.
By the end of episode 3, Ahsoka, Sabine, and Huyang have touched down on Seatos after a chaotic dogfight in space, but they're not out of the woods (both literally and figuratively) yet. The episode concludes with Baylan sending out his troops to hunt down the heroes once and for all. Meanwhile, Hera tries to convince the New Republic to aid the former Rebels and their mission to thwart Thrawn's return. But when Chancellor Mon Mothma and a group of senators deny Hera's request, it's clear the heroes are completely on their own against the Empire as well as their search for their lost friend Ezra Bridger who is still missing.
Fortunately, Ahsoka and Sabine are finally starting to click as master and apprentice again. A big focus of the first three episodes was Sabine resuming her Jedi training and learning to wield the Force, while perfecting her lightsaber skills with some help from a very sassy Huyang. While Sabine is still a long way from gaining even the Jedi droid's approval, there are still five more episodes to go. Perhaps she'll be ready for a rematch with Shin by the end of the season?
As for the villains, one of the big mysteries fans have spent weeks trying to decipher is the identity of Marrok. Who's behind the Inquisitor armor? Is it someone fans already know or a completely new villain? With another confrontation between Marrok and Ahsoka teased in the trailers, it's possible we'll finally learn the truth in episode 4.
The first three episodes of Star Wars: Ahsoka are streaming now on Disney+.