Features
Steve McQueen's Widows and Our Enduring Love of Revenge Movies
Whoever said two wrongs don't make a right never went to film school...
This article comes from Den of Geek UK.
There is beauty in the simplicity of a time-honored concept in film. Longstanding cinematic tropes can act as the perfect conduit for some much-needed escapism from the dizzying nature of our day-to-day lives.
Based on the most conventional premise that he's approached in his career to date, Steve McQueen's Widows fulfills this criterion of familiarity via the revenge genre. Familiarity here though, doesn't equal compromise or artistic complacency. In typically subversive fashion, and in keeping with his courageous filmography, this star-studded thriller builds on Lynda La Plante's drama series of the same name to chart the plight of four bereaved women who refuse to be persecuted for their husbands' ill-fated deeds. Injected with healthy doses of social commentary that raise pertinent issues around feminism, racism, and the glaring inequalities in its backdrop of Chicago, Illinois, the film has clearly been conceived with a broader societal scope than many of its predecessors that dealt with the issue of vengeance, but that doesn't detract from its ability to play into our ongoing infatuation with aggrieved protagonists taking matters into their own hands.
In an era where accountability for wrongdoing has never been more discussed, it may seem jarring that we are still so receptive to films where the central characters play fast and loose with the boundaries of ethical behavior to gain the retribution they crave. Yet our appetite for these harrowingly violent tales isn't born of amorality. The reason behind their sustained allure, box office profitability and, at times, award-winning capabilities comes from a deep-seated fascination with those that go beyond the confines of law & order for an irrepressible cause. Penned by a writer who's no stranger to this particular plot device in author Gillian Flynn (Gone Girl, Dark Places, Sharp Objects), Widows exists not in a vacuum but in a rich and celebrated tradition that has continued to enthral.
In his 2016 study "Vengeance In Popular Culture," The University of Strathclyde's Peter Robson went some way to quantifying our enduring appetite for this narrative by aligning it with the phenomenon of vigilantism. Led by an "an individual responding to the failings of the official system of securing proportionate or effective retribution", what the vigilante model shares with this sub-genre in a broader sense comes in the attributes of "a trigger to revenge, and a coda stressing the efficacy of vengeance." By isolating these two core tenets from his analysis of the sort of unstoppable crusader compelled to clean up the world in a hail of bullets, the franchise-spawning performances of Charles Bronson in Death Wish, Denzel Washington's modern revitalization of The Equalizer, or the many attempts at a live-action The Punisher share inextricable common ground with everything from rom-coms such as The First Wives Club and John Tucker Must Die to many of the most clung-to slasher sagas of the past 40 years.
Given its irrevocable effect on culture as we know it, one of the earliest and most frequently recounted examples of revenge committed to film comes in the shape of Shakespeare's Hamlet. First brought to celluloid in 1900, the tale of the conflicted young prince of Denmark wrestling with the finality of avenging his father and the urge to "do this same villain send to heaven" has been brought to the screen over 40 times in a variety of forms, from faithful realisations to expansive reimaginations such as Disney's The Lion King.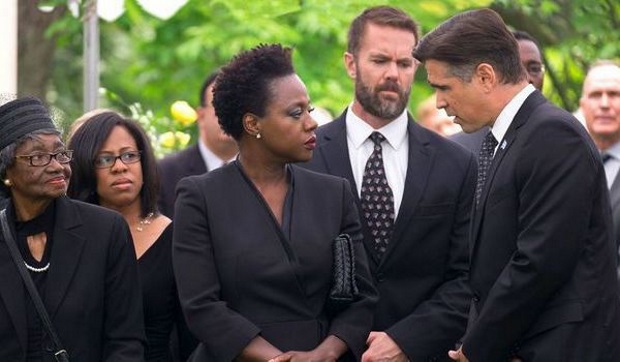 Among the allegories on navigating the opposing forces of morality and humanity's potential for villainy, Hamlet is far from the only example of a story that has been regularly repackaged for new audiences due to its retained vitality and applicability throughout the years. Alongside Shakespeare's arguable masterwork, some of the other retaliation-based quests that have undergone many incarnations include Alexandre Dumas' The Count Of Monte Cristo and the celebrated historical uprising of Japan's 47 Ronin. While one charts the eighteen-year journey of the wrongfully imprisoned Edmond Dantes on his way to reclaiming his life from friend turned foe Mondego – a story referenced in dystopian revenge thriller V For Vendetta – the other has regaled audiences with the resolve of a brazen sect of honourable warriors that refused to allow a wrongful slaying go unpunished in over ten feature films including Akira Kurosawa's revered classic Seven Samurai to Keanu Reeves' special effects-laden retelling from 2013.
Although their plots may differ, the catalyst that sets the chain of events in motion remains the same in the perpetration of an unforgivable trespass that cannot go unreprimanded. In this sense, these historical epics share the same key motivating factor of a long-held yet contentious genre that has gained both ire and praise in critical and cultural spheres.
further reading: Death Wish and the Golden Age of Vigilante Revenge Movies
Rising to prominence in the 70s as part of the prevailing trend of "exploitation films," the rape-and-revenge narrative is one that foregoes gender-normative confines in order to place the sword of righteousness firmly in the hands of women that had once been left for dead. Offset by variations on the formula that sees the family or a third party dole out the punishment to the verminous antagonists (including 2017's Academy Awarding-winning Three Billboards Outside Ebbing Missouri), the artistic merit of these films has been widely scrutinized in the same vein as other perceived 'B-movies' or cinematic counterparts of pulp fiction. In spite of the divisiveness, the fact that its core themes have bled into the blockbuster drama The Girl With The Dragon Tattoo alongside numerous reiterations of I Spit On Your Grave, Straw Dogs, and more attests to the narrative's continued resonance with cinemagoers.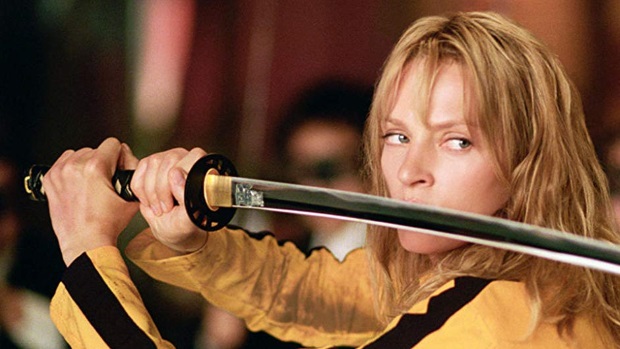 Speaking of Pulp Fiction, one man that understands the evocative and transfixing dynamics of the revenge film like few others is none other than the notoriously daring Quentin Tarantino. A bastion of the hyperviolent and boundary-prodding, much of the Californian writer/director's filmography has been beset by a preoccupation with tales of justifiable bloodletting. Commanding a mastery of these stimulating works that cannot be claimed by modern auteurs aside from perhaps Korea's Park Chan-wook; best known by western audiences as the contorted mind behind modern classic Oldboy, the controversy-courting filmmaker has been all too happy to voice his philosophy about what makes the revenge flick such a staple of the movie world. Capable of conjuring up the sort of character whose desire to exact their all-consuming plot is equalled or mirrored by that of its beholder for the film's duration, the man behind such stellar modern-day embodiments of this trope such as Kill Bill, Django Unchained, and Inglorious Basterds has succinctly explained the appeal of this ethical grey area onscreen:
"(Revenge in real life) is sort of foolish and probably similar to what Hatori Hanzo says about it in Kill Bill. It's like a forest and it's easy to lose your way and forget where it is that you came in. But in movies it's great! There is nothing that affects me at all in movies quite the way it does when a character I want to see get satisfaction, gets satisfaction."
Indicative of not only how these uphill battles towards eventual triumph over adversity have informed his films but a summarization of why audiences continue to yearn for these story arcs even when our conventional wisdom would point to a more compassionate approach, Tarantino's words help to shed light on why revenge films are such a rare unifying force between Hollywood's intelligentsia and the average viewer.
Where other forms of cinema such as action, sci-fi or fantasy are often looked down upon by the pre-appointed gatekeepers of taste and acclaim, the revenge film is a rare outlier in its universality and ability to yield the top honours its industry can bestow. Whether it's bona-fide odysseys that focus on events that changed the course of 'history' such as Gladiator and Braveheart, or more small-scale quests of personal animosity such as The Revenant, Gangs Of New York, Unforgiven, or Cape Fear, those coveted Academy Awards have often made their way to films that hinged on retribution and have proved that they are capable of yielding just as much prestige as they offer unbridled entertainment to the masses.
Despite their wanton flouting of theological doctrines, our levelheadedness, or any real-life consequences, the gripping nature of the revenge film seems all but destined to retain its lustre no matter what ethical strides we make as a species. Although we find ourselves in a society where the vile creatures who have been afforded the shelter of the shadows are being thrust into the light like never before, acts of reprisal on a grand, cinematic and cathartic scale have never waned in their unadulterated power
In the case of Steve McQueen's Widows, we are given a fresh batch of bold anti-heroes whose outlier status allows the viewer, bound by conscience, judicial process and all other extenuating factors, to temporarily escape our own minds and live vicariously through their tunnelled vision. It may not be revolutionary or provoke a sea-change in cinema as we know it but that, in a nutshell, is why all signs point to revenge remaining a stalwart in the filmic landscape for generations to come.