News
The First Reactions to Marvel's Secret Invasion Have Arrived
Marvel's first Disney+ series of 2023, Secret Invasion, is getting some strong first reactions.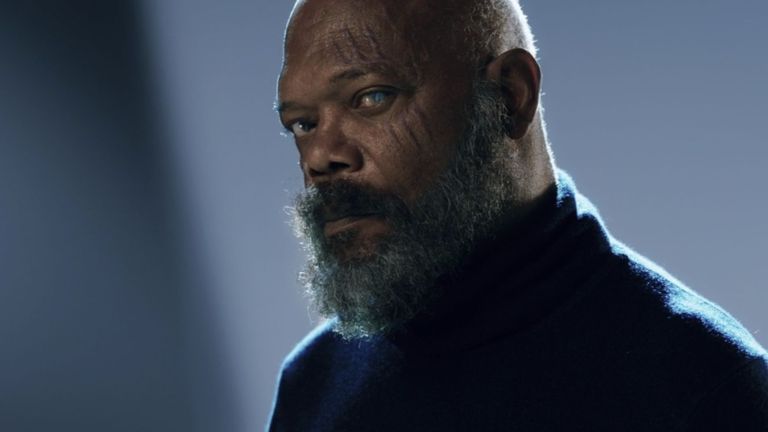 With all the hubbub surrounding Marvel's output and "superhero fatigue" in general, the studio seems to have taken a step back to evaluate the noise. As such, the rush to churn out more MCU projects has seen a slowing pace, with behind the scenes rumors and chatter indicating that some planned shows and movies will take on a different form, or perhaps be put on the backburner for a while.
Not many of us know the truth about these internal conversations, despite the things that certain leakers will tell you with bluster and confidence. But we do know that at one point Marvel was planning to release quite a few projects to Disney+ this year, and now there are only three official shows on the calendar, with one of them, Echo, arguably being dumped on the streamer in a more bingeable format this November.
But before Echo and Loki season 2 emerge later in 2023, we will be getting six episodes of Secret Invasion, which has been touted as a more adult series overseen by one of the main writers on USA's complex conspiracy thriller show Mr. Robot. The themes of Invasion seem to line up well there, with this Marvel offering focusing on a conspiracy involving a group of shapeshifting Skrulls who are trying to infiltrate Earth in positions of power around the world, and the one man who might be able to get in their way: Nicholas Joseph Fury.
Samuel L. Jackson reprises his role as Fury in Secret Invasion following numerous and often brief MCU appearances, and the opportunity to spend more time with the former director of SHIELD has been a big part of the upcoming series' appeal. We'll also be getting more Maria Hill (Cobie Smulders), more James Rhodes (Don Cheadle), more Talos (Ben Mendelsohn), and more Everett Ross (Martin Freeman) in this one, and some other big names have been added to the cast in Olivia Colman (The Favourite) and Game of Thrones star Emilia Clarke.
Fans might remember that in 2019's Captain Marvel, we were introduced to a group of Skrull refugees who were fleeing the Kree. Their leader, Talos, teamed up with Fury and Carol Danvers to thwart the Kree in exchange for his Skrulls getting a home of their own, and, well, it appears that didn't go very well, as many of the Skrulls are pretty angry that Fury hasn't delivered on his promise three decades later. That includes Talos' now grown up daughter, G'iah (Clarke), who has developed a rebellious nature. At the heart of the Skrull plan to finally deal with this matter once and for all is Gravik, played by Kingsley Ben-Adir. He's the leader of a group of rebel Skrulls who have broken away from Talos' faction and set up shop in a decommissioned radioactive site in Russia.
Marvel and Disney have already allowed some people to get an early look at Secret Invasion, and they've been taking to social media to offer their insight on the show, which will start streaming on Disney+ on June 21. Below are a selection of their spoiler-free thoughts. As always, it's a good idea to take them with a pinch of salt either way. You'll make up your own mind!