Features
Peaky Blinders Series 6 Cast: New Characters, Conrad Khan, Stephen Graham & Amber Anderson
Meet Hayden Stagg, Diana Mitford, Erasmus 'Duke' Shelby and more joining the cast of Peaky Blinders for series 6, plus the confirmed returning and regular characters.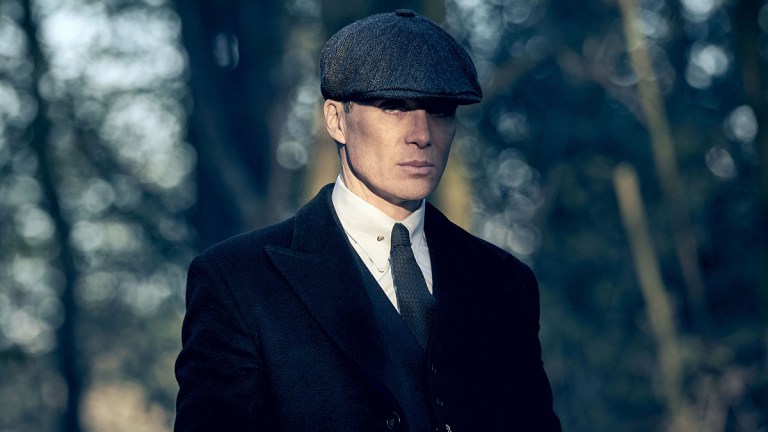 Warning: contains Peaky Blinders Series 5 spoilers.
Since Peaky Blinders broke through on Netflix in the US, its creators have dropped hints about the Hollywood superstars lobbying for roles in the Birmingham-based gangster drama. Brad Pitt, Julia Roberts, Snoop Dogg, Samuel L. Jackson and more are all fans of the show, and apparently keen to come aboard. Those names don't appear among the series six cast announced below (though who knows about the planned follow-up feature film), but it's obvious that Peaky Blinders has no trouble attracting serious talent. Series six welcomes acclaimed This is England, Boardwalk Empire, The Virtues and Line of Duty's Stephen Graham, and welcomes back Tom Hardy once again as the apparently unkillable Alfie Solomons. Both will appear in Peaky Blinders' final TV series, alongside one of the finest British regular casts around. We'll update this list as more details are confirmed.
NEW CAST
Stephen Graham
The biggest name among the new arrivals is Stephen Graham, who's previously worked with Peaky Blinders creator Steven Knight on the Tom Hardy-starring drama Taboo and A Christmas Carol. A heavily in-demand actor, Graham's long-teased appearance in the drama was put at risk when Covid-19 halted production on series six, but the rescheduling eventually allowed him to film scenes in May 2021, when he was spotted on Bramley Moore dock in Liverpool. Knight told the Belfast Telegraph we can expect him to be playing "a particular Scouse character that becomes part of the story. Who else would you cast? I think he's just happy to be using his own accent." In season six episode three, that character was revealed to be union convener Hayden Stagg. See Graham in action in this teaser clip.
Amber Anderson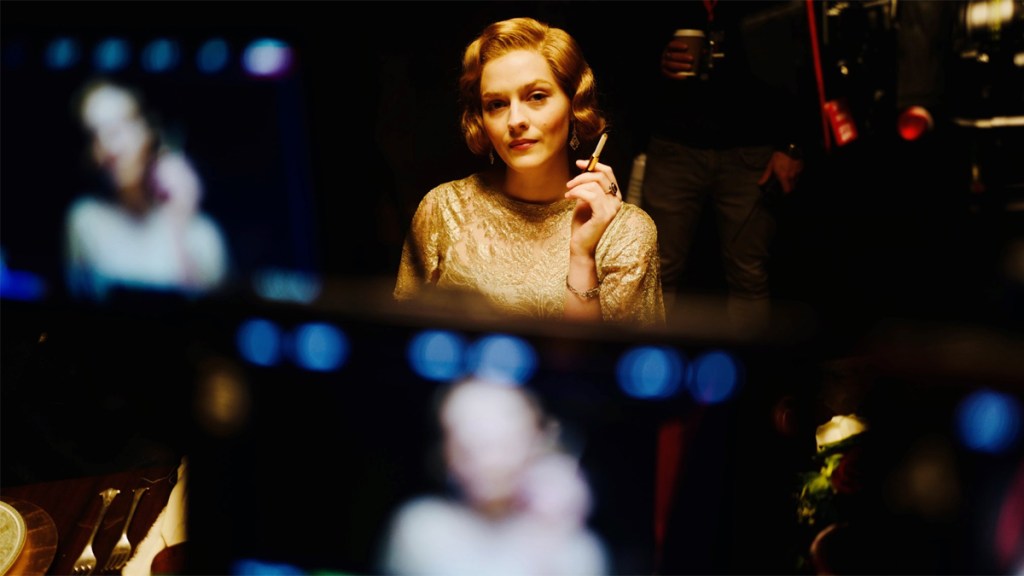 Emma and Black Mirror actor Amber Anderson plays real historical figure Diana Mitford, the second wife of fascist politician Oswald Mosley. Mitford and her five sisters – Nancy, Pam, Unity, Decca and Deb – were made famous by their politics (Unity was a friend and devotee of Adolf Hitler), their love lives, and their writing – most famously that of novelist Nancy, whose The Pursuit of Love was recently adapted for the BBC. Diana met Mosley (played by Sam Claflin in series five and six) while married to brewing heir Bryan Guinness, and went on to marry the British Union of Fascist leader in 1936. In a June 2020 interview with Digital Spy, Peaky Blinders director Anthony Byrne described a "pretty dark" new female character who "certainly gives Tommy a run for his money" and "has a similar ideology" to Mosley.
James Frecheville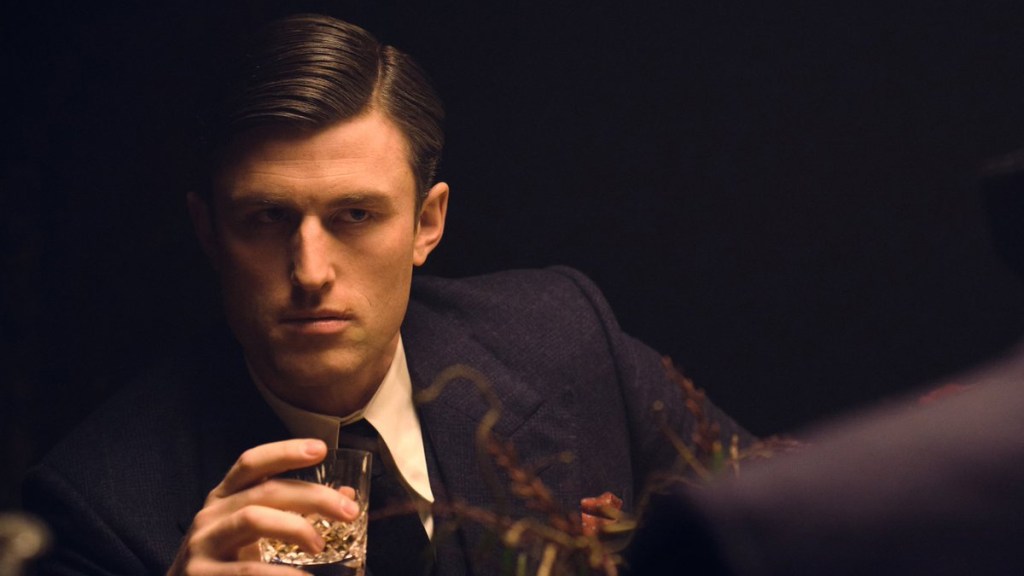 Recently seen playing communist Christian Talbot in BBC One's The Pursuit of Love, Australian actor James Frecheville first made a splash on screen as young Joshua Cody in acclaimed 2010 crime drama Animal Kingdom. He's also appeared opposite Hugo Weaving in feature film Black '47, and had parts in Transparent and New Girl. His role in Peaky Blinders series six is that of Gina Gray's uncle Jack Nelson, a powerful Boston politician and businessman with a less-than-squeaky-clean past.
Conrad Khan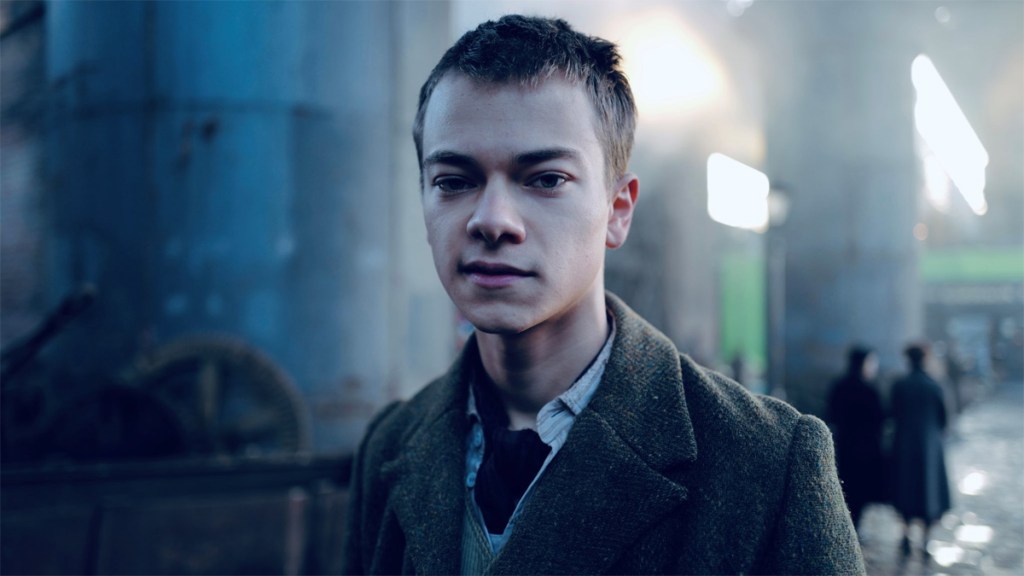 Bafta rising star Conrad Khan won acclaim for his role as Tyler, a teenage boy groomed by a drug dealing gang in 2019 feature film County Lines. In 2021, he appeared in the second series of Euro-crime thriller Baptiste, a spin-off of The Missing. Season six spoiler: as of episode four, 'Sapphire', Khan was revealed to be playing Erasmus 'Duke' Shelby, Tommy Shelby's eldest son by a gypsy girl he met at Appleby Horse Fair before WWI.
Also new: French-Moroccan actor Assaad Bouab will play a barman named Henri in the first episode of Series six.
RETURNING CAST
Sam Claflin as Oswald Mosley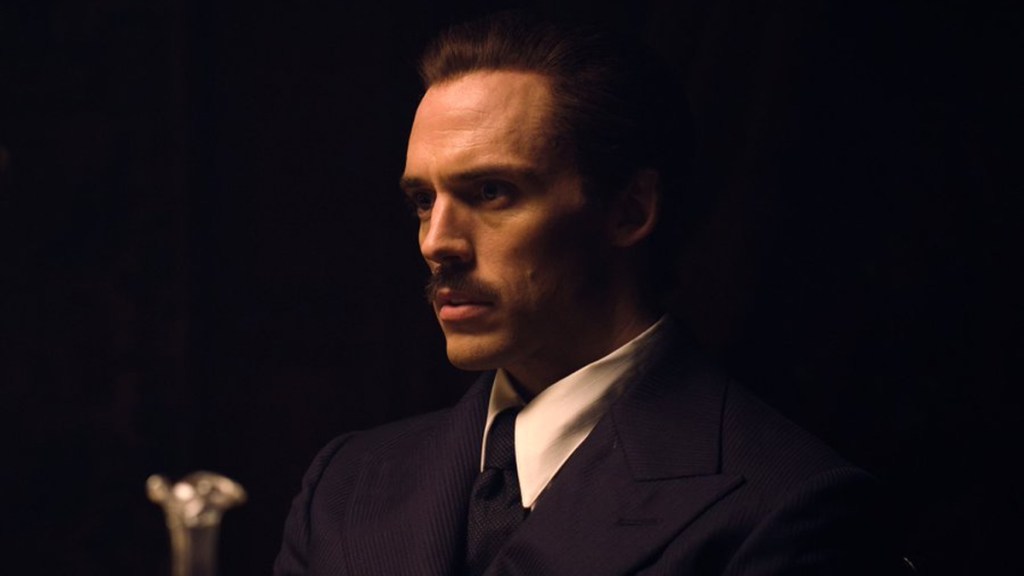 The failed assassination of Oswald Mosley – the real-life fascist politician played by Sam Claflin – in the Peaky Blinders series five finale left Mosley alive and kicking for series six. The early 1930s saw the death of Mosley's first wife Lady Cynthia Curzon, and his marriage to his mistress Diana Guinness (born Diana Mitford, see Amber Anderson above). In 1932, Mosley rebranded his New Party the British Union of Fascists, which would later be banned and Mosley and his wife arrested in 1940, soon after Winston Churchill replaced Neville Chamberlain as the British Prime Minister.
Tom Hardy as Alfie Solomons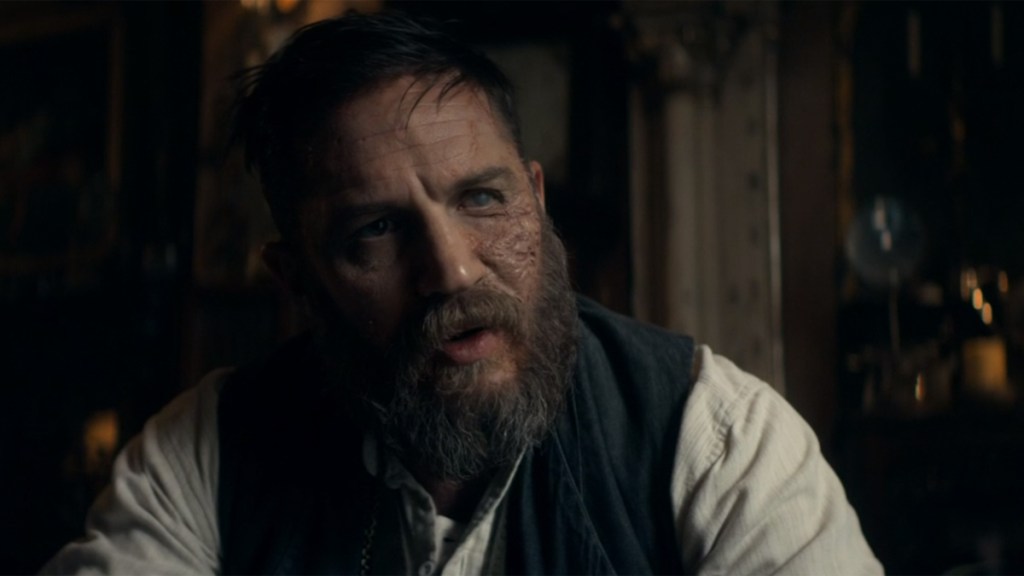 Alfie Solomons' return from the dead in the series five finale was kept as a surprise for fans, but the Peaky Blinders team haven't hidden the fact that Tom Hardy's character will appear in the final run. In a specially released series six teaser, Tommy tells Jewish bootlegger Alfie, "I think I may have written your final act." We last saw Alfie living in Margate, blind in one eye from the bullet Tommy Shelby put in his head for betraying him to Luca Changretta in series four. Alfie agreed to provide Jewish soldiers to start a riot at Mosley's rally, as cover for Tommy's planned assassination.
Anya Taylor-Joy as Gina Gray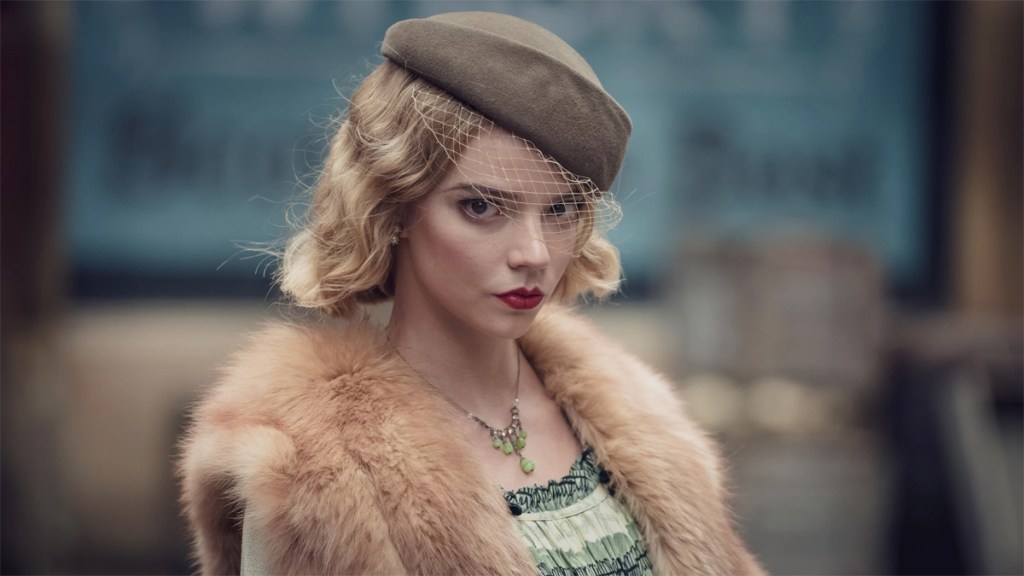 Star of The Witch and The Queen's Gambit, Anya Taylor-Joy returns as the American wife of Michael Gray in series six. Michael met Gina on his exile to the US as punishment for not warning Tommy of Luca Changretta's assassination plan (which he wrongly thought his mother Polly was in on). When he lost the Shelby Company Ltd serious cash in the 1929 Wall Street Stock Market Crash, he brought her home to Birmingham with him. They married on board the ship from the US when she discovered she was pregnant. Gina's part of a powerfully connected American family whose identity is yet to be revealed.
Emmett Scanlan as Billy Grade
A pub singer the gang exploited for his professional football connections, Irishman Billy Grade was one of many people the Peaky Blinders ran roughshod over in their quest for cash. Arthur forced Billy to work with Finn on fixing football matches for the gang, losing Billy his wife in the process. In the series five finale, Billy made a mystery phone call which may or may not have scuppered Tommy's plan to assassinate Mosley. Emmett Scanlan has appeared in The Five, In the Flesh and much more besides.
Aimée Ffion Edwards as Esme Shelby-Lee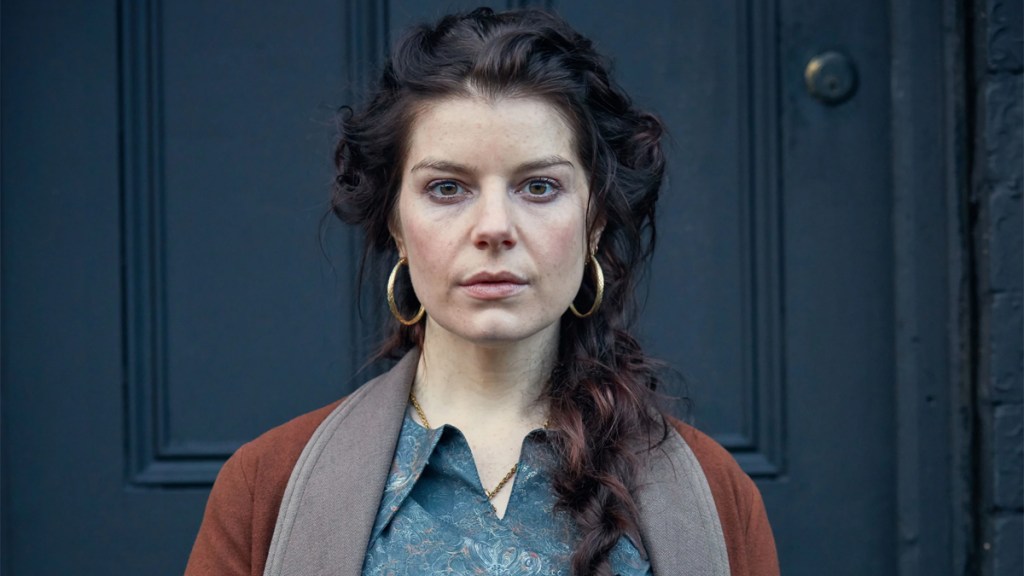 John's widow Esme was last seen in series four, having put a curse on the Peaky Blinders after Joe Cole's character John Shelby was killed by Luca Changretta's men. Esme took her children on the road and went back to her gypsy roots, swearing never to be part of the Shelby family again and declaring "No peace" for them, which seems to have been an accurate prediction. Now according to the series six trailer, Esme is back, still played by War of the Worlds' Aimee Ffion-Edwards.
Charlene McKenna as Laura McKee/'Captain Swing'
Bloodlands, Vienna Blood and Ripper Street actor Charlene McKenna only appeared in one episode of series five, and she's coming back for more. Using the name 'Captain Swing' (an alias used by multiple people and groups protesting for the rights of the rural poor in the early 19th century), McKenna's Peaky Blinders character is a leader in the Irish Republican Army. Her people kidnapped Michael Gray in Belfast, taking him straight off the ship back from America. She then phoned Tommy Shelby, told him that Michael was plotting to do a deal with Tommy's enemies, and offered to put a bullet in Michael's head. Tommy turned down the offer, but at the beginning of series six, he may be wishing he'd made a different choice.
Brian Gleeson as Jimmy McCavern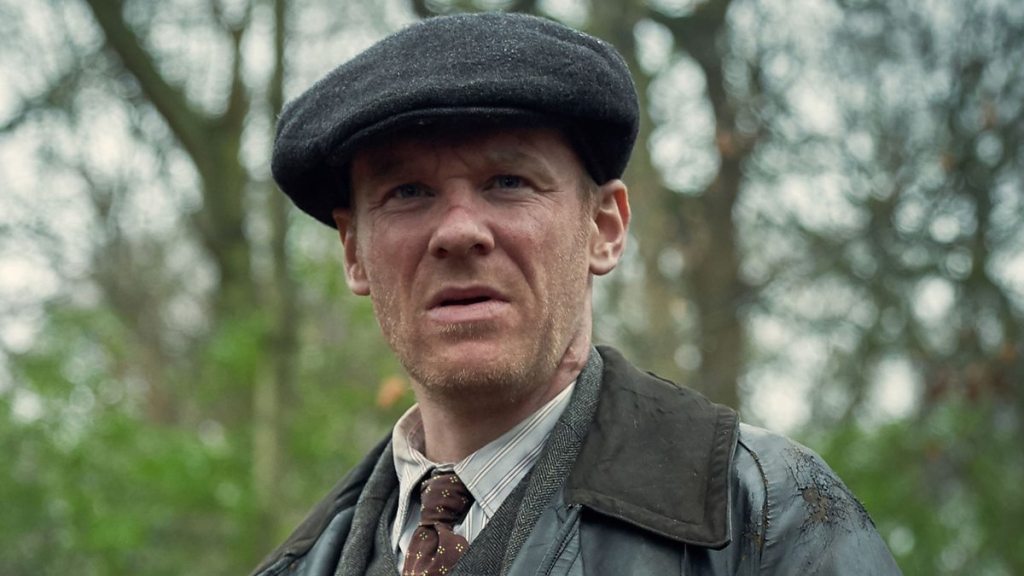 The Billy Boys are a Glaswegian Protestant street gang led by Jimmy McCavern, who work as muscle for Oswald Mosley. In series five, they erected an effigy of Tommy Shelby and planted landmines at his home, and murdered Aberama Gold's son Bonnie. Mosley forced Tommy to cede control of certain race tracks to them, and Tommy arranged a truce with Jimmy and worked with him on the Peaky Blinders' new opium supply trade. McCavern was present at the failed Mosley assassination attempt. Was it his men who turned on Aberama Gold and Barney Thompson?
Also returning: Callum Booth-Ford as Ada's teenage son Karl Thorne.
REGULAR CAST
Helen McCrory, who played the indomitable Polly Gray in Peaky Blinders series one to five and who sadly died of cancer in April 2021, will be much-missed in the drama's final run. Series six will welcome back Shelby family regulars Tommy, Lizzie, Arthur, Ada and Finn (played by Cillian Murphy, Natasha O'Keeffe, Paul Anderson, Sophie Rundle and Harry Kirton), plus Tommy and Lizzie's children Charles and Ruby. They'll be joined by Finn Cole as Polly's son Michael Gray, Kate Phillips as Arthur's wife Linda, and the rest of the Peaky Blinders gang Jeremiah, Johnny Dogs, Charlie Strong and Curly (played by Benjamin Zephaniah, Packy Lee, Ned Dennehy and Ian Peck). We'll confirm more names as they're announced.
Peaky Blinders series six starts soon on BBC One and BBC iPlayer in the UK.