Features
What's on TV tonight: Star Trek: Picard, Sabrina 3, Bob's Burgers
Sir Patrick Stewart returns, alongside Sabrina the Teenage Witch and the burger-flipping Belcher Family, all on TV tonight…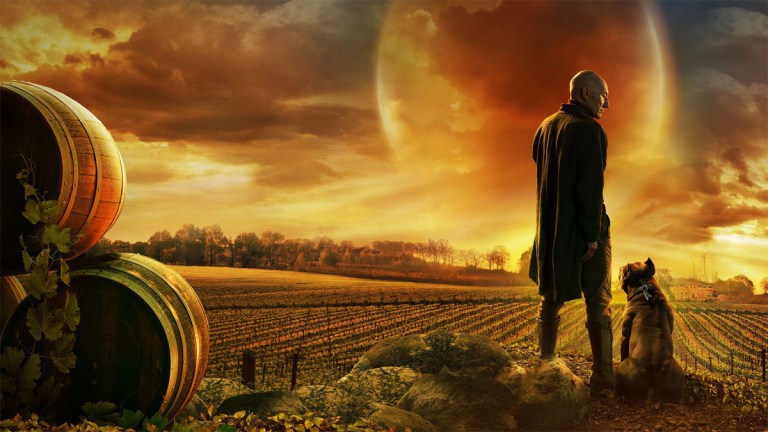 In youth, Friday nights meant celebration. They were toasted with bus shelter cider and 2-for-1 WKD Blue. Dark, cold or raining, you dressed up, went out and made life happen to you.
These days, Fridays mean thank God. Dark, cold or raining, you get in your pyjamas, stay in and watch life happening to other people. Bliss.
To help with that, here's a selection of recommendations for what's on tonight…
Star Trek: Picard, Amazon Prime Video
They made it so. Sir Patrick Stewart returns to the bridge in a new Star Trek live-action TV series all about Admiral Jean-Luc Picard's post-Star Fleet adventures. The ten-episode first season will air weekly on Amazon here in the UK. Here's everything we know about the new show.
Chilling Adventures Of Sabrina season 3, Netflix
Witches, wizards, cults, carnivals and adventures in Hell are all on their way in the new eight-episode season of Sabrina. Mad Men's Kiernan Shipka stars as the teenage witch simultaneously navigating high school life in Greendale, the devil, occult blood oaths and all that jazz. Here's our spoiler-free review.
Bob's Burgers season 10, Comedy Central, 10pm
Season 10 of Loren Bouchard's terrific animated comedy series about the Belcher family (remember when The Simpsons was good? It's that plus King Of The Hill plus its own beautiful self) arrived on Fox in the US last autumn, and this double-bill marks its UK premiere. Here's more on why we love it.
The Graham Norton Show, BBC One, 10.35pm
This one's bound to be good – Emma Thompson, Hugh Laurie and Robert Downey Jr all drink wine (well, maybe not Downey Jr), swap anecdotes and plug their new stuff Avenue 5 and Dolittle on Norton's sofa. Here's why we love The Graham Norton Show.
Schitt's Creek season 5, 4 Music, 9pm
Four new season five episodes of the warmest-hearted oddball comedy around arrive in the UK for non-Netflix subscribers. With Moira back from her Bosnian movie shoot (an episode voted one of 2019's best by our writers), the Roses babysit while their kids navigate their romantic relationships.
The Last Leg, Channel 4, 10pm
David Tennant (currently to be seen playing a demon in Good Omens and an is-he-or-isn't-he-a-baddie in Deadwater Fell) is the special guest joining comedians Adam Hills, Alex Brooker and Josh Widdicombe on tonight's topical news comedy.