Features
What's on TV tonight: Sex Education, Cobra, Primal
Patrick Stewart's on Graham Norton, Robert Carlyle's the prime minister, The Last Leg returns and Deadwater Fell continues on TV tonight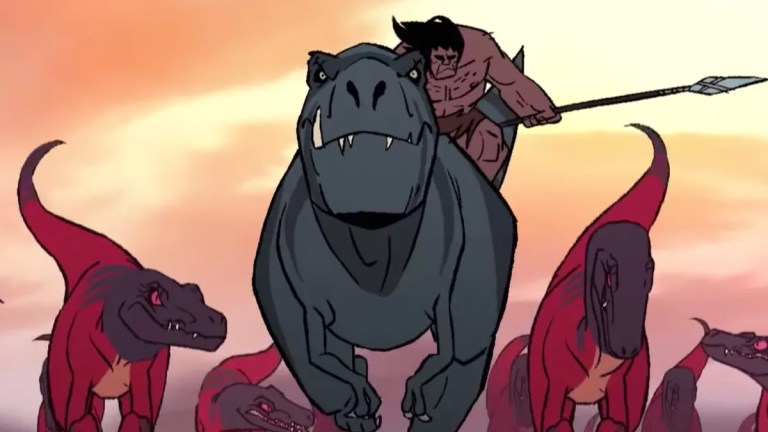 I don't care if Monday's blue, Tuesday's grey and Wednesday too. Thursday, I don't care about you, it's Friday I watch TV. Loads of it. Under a blanket. With snacks. Join me.
Here's a selection of recommendations for what's on tonight…
Sex Education season 2, Netflix
Asa Butterfield and Gillian Anderson return in this warm and funny comedy-drama about an awkward teen with a sex therapist mother who sets up shop as a high school sex counsellor. Here's our spoiler-free season one review.
Cobra, 9pm, Sky One
Robert Carlyle plays the UK prime minster in this six-part thriller about a world-threatening event, political subterfuge, top level conspiracies and so on.
Here are the other new British TV shows on their way in 2020.
Deadwater Fell, 9pm, Channel 4
To quote Billy Joel, we didn't start the fire, so who did? That's the question this ace four-part Channel 4 mystery drama starring David Tennant begins to answer in episode two. Highly recommended. Here's our spoilery episode one review.
Primal, All4
Animator Genndy Tartakovsky (Dexter's Laboratory, Clone Wars, Samurai Jack) is behind Primal, an adult animated series pictured above about a prehistoric hunter and a Tyrannosaur that aired on Adult Swim in the US last autumn, to rave reviews.
Here's what's new on Netflix UK this month.
Little America, Apple TV+
This anthology series themed around the immigrant experience in the USA is inspired by Epic Magazine's true stories collection of the same name, has had excellent reviews so far, and has already been renewed for a second season. The Big Sick's Kumail Nanjiani produces. Here's what else is on the Apple TV+ streaming service.
The Last Leg, 10pm, Channel 4
A brand new series of the late-night comedy talk show starts with guests including comedian John Bishop and Labour leadership candidate and MP Jess Phillips.
Schitt's Creek season 5, 9pm, 4 Music
For non-Netflix subscribers, season five of terrific Canadian comedy Schitt's Creek, about the once-wealthy Rose family slumming it in a small town, debuts on 4 Music with a mini marathon of the first four episodes.
Read about the new British comedy TV series on their way in 2020.
Also on
The Simpsons starts its 31st season at 8pm on Sky One.
Modern Family season 11 starts at 8.30pm on Sky One.
The Graham Norton Show welcomes Patrick Stewart at 10.35pm on BBC One.