News
Netflix Price Hike Likely Imminent, According to Analysts
Netflix subscribers should soon expect to face a bigger monthly bill, with a price hike purportedly on the horizon.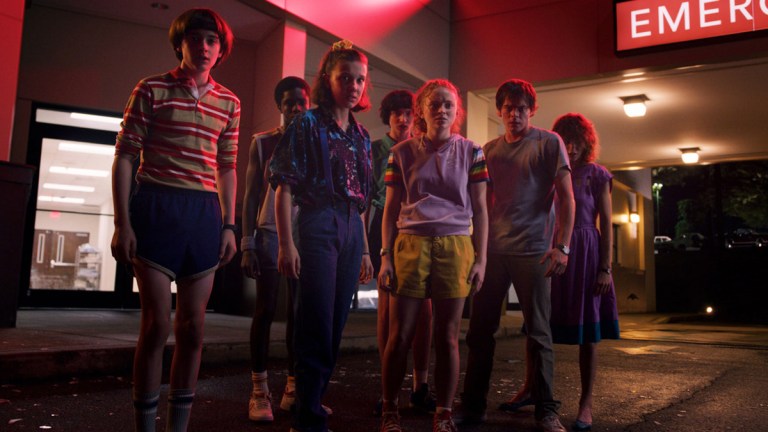 Netflix subscription prices are widely expected to increase soon in North America and Europe. Indeed, that seems to be the direction things are heading with paradoxical pandemic era problems in which viewership is through the roof, and company shares are rising.
Alex Giaimo an analyst of Wall Street investment company Jefferies Group, offers an interesting take regarding the belief shared among peers of an increase to the subscription price of Netflix (NFLX), given the variables set in the Bizarro year of 2020, as reported via Deadline. Such an occurrence would represent the fourth price hike for U.S. Netflix customers in the last ten years. Pointing out how such a move would be a dramatic flip-flop from the company's Q1 earnings call back in April, Giaimo explains in a note to clients:
"After a change in language regarding pricing on the (second-quarter) call, we believe a potential hike is probable in the near to midterm." He continues, "In Q1, Netflix said that they were 'not even thinking about price increases,' while the Q2 language was more open-ended."
Netflix will hold its Q3 earnings call on October 20, which might be the occasion on which a formal announcement on the price increase is made. Besides the aforementioned looser language in company copy, the basis for the prediction stems from a downward trend for the streaming giant that necessitates the generation of more revenue. While the pandemic has more people bunkering down at home to watch the service than ever before (evidenced by the early quarantine-era pop culture explosion of Tiger King), and company shares having risen by nearly 50% in 2020, Giaimo points to a slight descent this past month, which seems to be an ominous sign of things to come unless actions are taken.
While Giaimo's assessment raised the share's overweight rating (the prospect that it should be more valuable than its actual worth,) to $570 from $550, a slight downtick has occurred; something that's even reflected in Monday's trading, in which the share was, at one point, down to $479. Thus, the process of mollifying such forecasting requires raising solid revenue; something accomplished by price hikes, which, even at a slight increase of $1-2 a month, could yield the company around $500 million to $1 billion additional for 2021. Moreover, the North American and European price increases will likely be followed by a cross-EMEA (Europe, Middle East and Africa) hike, which would prospectively cement an extra $700 million for the fiscal year.
Of course, even in a commercial aspect, Netflix—once seen as a virtual streaming monopoly with unlimited coffers with a reputation for wantonly greenlighting just about every project it was pitched—now finds itself fielding potent streaming competition from powerhouses like Disney+, Amazon Prime Video, HBO Max, Hulu, Apple TV+ and more, all of which are touting an increasingly impressive array of original content that matches and even surpasses some of the streaming giant's offerings in quality. Moreover, it would be hard not to notice how the formerly-spendthrift company has been in austerity mode as of late, uncharacteristically canceling shows with ruthless efficiency, with lavishly high-profile shows like Altered Carbon and The Dark Crystal: Age of Resistance being the most recent prominent examples.
However, don't mistake the forecast of price increases as a sign of significant decline for Netflix. In fact, it's quite the opposite, according to Giaimo, who believes that the increase will stabilize the company's momentum, and, perhaps more importantly, its fluctuating stock price, stating with certainty, "We have confidence that Netflix can raise prices in international markets given its deepening content library and outsized consumer value proposition." While Netflix does tend to see subscribers leave after price hikes, the company always has a chance to lure them back, especially with content like recently-released movie Enola Holmes, and Stranger Things Season 4 and The Witcher Season 2 on deck for 2021.