News
The Dark Crystal: Age of Resistance Canceled at Netflix
Netflix is declining to move forward with season 2 of its impressive Jim Henson Company puppet series The Dark Crystal: Age of Resistance.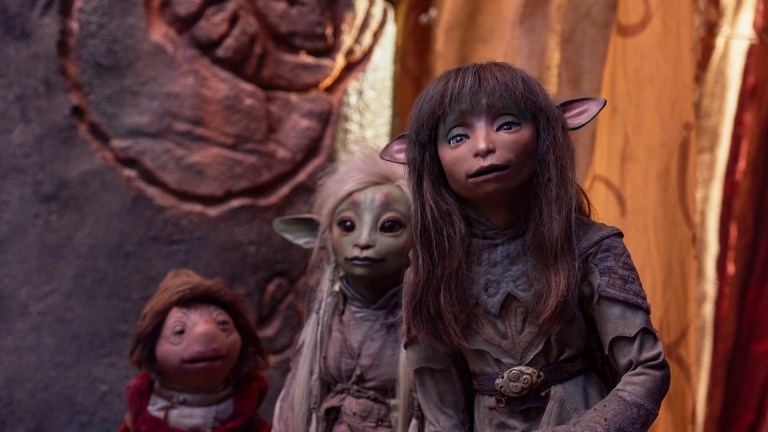 Good news! Netflix's epic Jim Henson Company series The Dark Crystal: Age of Resistance won the 2020 Emmy for Outstanding Children's Program. Now onto some bad news…
Netflix confirmed today that it will not be moving forward with future seasons of The Dark Crystal: Age of Resistance, canceling the show after one season. io9 was the first to report the news. Netflix released the following statement:
"We are grateful to the master artists at the Jim Henson Company for bringing The Dark Crystal: Age of Resistance to life for fans around the world. We're thankful to the executive producers Lisa Henson and Halle Stanford, and Louis Leterrier, who also directed all episodes, as well as the writers, cast and crew for their outstanding work and thrilled they were recognized with the Emmy this weekend."
The Dark Crystal: Age of Resistance premiered all 10 of its episodes on August 30, 2019 to widespread critical acclaim. The series was a prequel to Jim Henson's 1982 cult film The Dark Crystal. Like the original film, Age of Resistance was populated entirely by puppets created by the Jim Henson Company. The series followed the stories of three Gelflings Rian (Taron Egerton), Deet (Nathalie Emmanuel), and Brea (Anya Taylor Joy), who inspire a rebellion after discovering the terrifying truth about Skeksis rulers.
Though Netflix does not mention it in its statement, the reason for Age of Resistance's cancelation likely comes down entirely to money and budgetary concerns. The incredibly visually lush show is reportedly very expensive and apparently Netflix now believes it is a budget no longer worth shouldering. Granted, it's a little strange that Netflix couldn't do a better job of crunching the numbers prior to the series premiering. Because, expensive or not, the show appears to be a success, scoring high praise and the aforementioned Emmy award.
All cancelations are difficult for fans and the creatives involved, but the cancelation of The Dark Crystal: Age of Resistance could prove particularly brutal. This is because the first season ended on a cliffhanger that saw the discovery of the crystal shard and promise of an impending struggle between the Thra clans and the Skeksis. The show is extremely unlikely to find a second life elsewhere given its high budget and the best hope for the story continuing is likely in a new medium. In fact, The Dark Crystal previously received a comic book sequel with 2017's The Power of the Dark Crystal.
The Dark Crystal: Age of Resistance was developed by Jeffrey Addiss and Will Matthews. Louis Leterrier directed all 10 episodes.