News
Ncuti Gatwa Confirms He'll Be Back For Doctor Who Series 15
Gatwa's Doctor won't be a Christopher Eccleston one-and-done.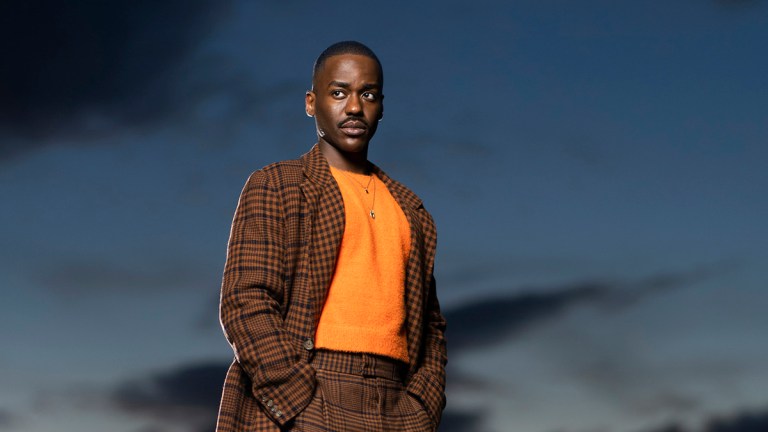 If you haven't yet read Alison Rumfitt's entertaining and insightful interview with Ncuti Gatwa for Rolling Stone UK, here's where to head. If any fans needed reassurance that the right actor with the right energy had been picked to play the next Doctor, that's where they'll find it – in a free-wheeling conversation about Barbie, Sex Education, theatre, Magic Mike Live! astrology, religion, fashion, and of course Doctor Who.
In the course of Gatwa and Rumfitt's conversation about his work on stage, the next Doctor said that he'd like to return to roles in the theatre: "I'm planning on getting back to it next year, after I finish season two of Doctor Who."
Just give us the time, place and box-office link, and we'll be there, Ncuti. More importantly though for Who fans, is confirmation that, barring accidents, Gatwa's Doctor won't be a Christopher Eccleston one-and-done. There'll be no regeneration at the end of next year's series 14, and the 15th Doctor will continue at least into the show's 15th series since the 2005 revival.
Showrunner Russell T Davies has made no secret of the fact that Series 15 is already in the works, and in issue 592 of Doctor Who Magazine, teased three words relating to the new scripts: "garden", "firmament" and "diploma". (We're thinking the Doctor gets a vocational qualification at a religious landscaping college.)
We'll have to wait until 2025 to find out the relevance of those particular nouns. But we don't have to wait to find out if the 15th Doctor is sticking around for a second series – thanks to Gatwa, we know he will be.
Does Gatwa's rising star (he's about to hit big screens the world over as one of the Kens in Greta Gerwig's Barbie movie) mean that series 15 might be his limit as the Doctor? It would put him short of the three-series average for new Doctors (or as David Tennant does it – three series and however many anniversary specials he can clear the diary for). And will companion Ruby Sunday, played by Millie Gibson, also stick around for a second series? Time will tell.
Other than confirming his continuation in the TARDIS until at least 2025, the Rolling Stone UK interview has many more titbits of interest to Doctor Who fans – not least some tantalising quotes about the 15th Doctor's new wardrobe, which we know will span multiple costumes ("almost a different one each week!"), and will share some affinity with Jon Pertwee's peacocking velvet jackets and frilly shirts.
On a more serious note, there's also an affecting parallel drawn between the actor's background as a refugee – Gatwa's family moved to Scotland in 1994, fleeing the Rwandan genocide – and the Doctor surviving a genocidal war on their home planet, as well as Gatwa's take on Doctor Who as escapism ("When you watch it, you forget all your troubles.")
All that, plus Margot Robbie gossip from the set of Barbie, and advice Gatwa has received from actors who've formerly played the Doctor via a dedicated group chat, some fabulous fashion shots, as well as some insights into the 15th Doctor's personality as an energetic but emotionally vulnerable and lonely character who hides behind humour.
Read the Rolling Stone UK interview in full here.
Doctor Who will return to BBC One, BBC iPlayer and Disney+ in November.