Features
Loki Season 2 Challenges the Anti-Hero's Redemption Story in More Ways Than One
Loki is a multiversal epic that is the keystone in an even bigger multiversal epic, but it is also, more importantly, the story of one guy—Loki himself.
This article appears in the new issue of DEN OF GEEK magazine. Get your copy here.
Loki has been on a journey. From would-be royal assassin and usurper, to attempted Earth conqueror, to redemption, to death, to that death turning out to be fake, to a second redemptive arc, to actual death, all the way back to attempted Earth conqueror again, and then, finally, along one last redemptive arc in season one of the Disney+ series, Loki.
But there is always a challenge when a character shifts from villain to antihero to straight-up hero. Part of Loki's appeal has always been that he is a loveable bastard. So now that Loki has gone full hero, where is there for him to go next?
"Loki has clearly changed over the course of that first season, and he knows he's changed," says Kevin Wright, co-executive producer on Loki seasons one and two. "He might not be able to tell you exactly what that change is, but something in him is different."
Even when Loki is fighting for the greater good, he is a character that has never fitted well into a black-and-white picture of morality.
"We talked a lot about the idea of heroism and villainy in the Marvel universe, which is usually very binary," Wright says. "The villains have been getting more complicated in the last couple of years, the stories empathize with where they're coming from, and Loki has never been either/or. Our show has pushed him towards heroism, and we wanted to investigate—if you see yourself as a hero, what if the rest of the universe doesn't see it that way?"
Kevin Wright describes himself as "the longest-tenured person working on Loki." When we speak to him, it is nearly five years to the day since he first pitched the concept of Loki to the studio.
"Tom [Hiddleston] and I have been show-running this thing for five years. We've been very hands-on from the kernel of an idea to preproduction and through to delivery," Wright says.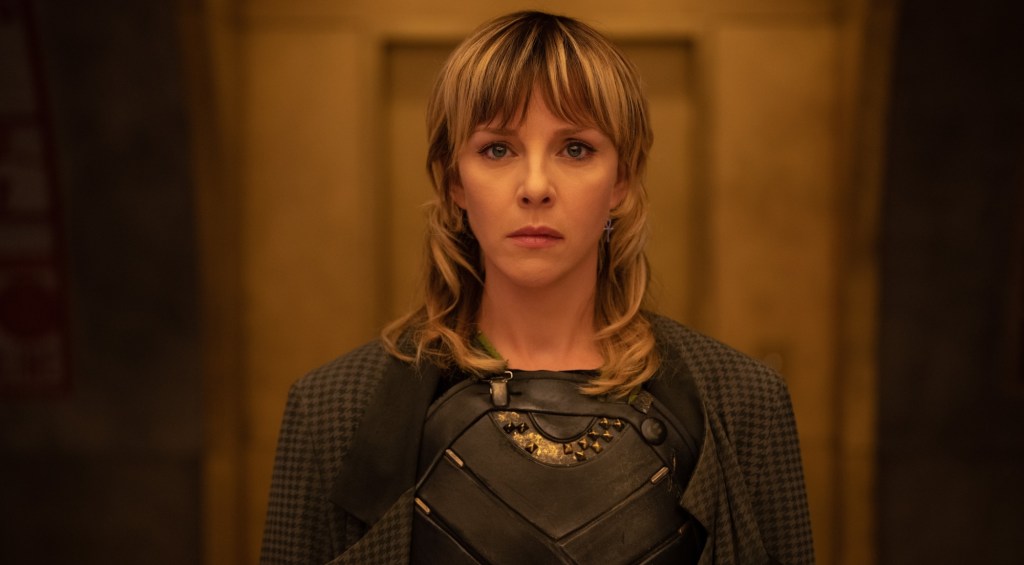 While writers, actors, directors, and SFX professionals each come into the production for their part of the process, it is Wright's job to shepherd the series from beginning to end.
"We have to put together the team and get everyone on the same page," Wright says.
That team includes season one's head writer, Michael Waldron, its director, Kate Herron, and writers Eric Martin (who takes over head writer duties this season) and Bisha K. Ali (who has gone on to become head writer for Ms. Marvel).
"At every stage of production, there is a whole new group of people who need to understand what we're doing. Marvel usually has one person like me on every production who is there from beginning to end as the team shifts around them," Wright points out. "They carry forward not just the literal story but all the paths and choices you went down during writing and production. You are a kind of living document."
In season two of Loki, the idea Wright sought to carry through the production was Loki's more nuanced approach to heroism. While he takes great pains to point out this does not happen in Loki season two, Wright poses the question, "Say Loki ran into Thor? Would Thor even believe this new virtuous path that Loki's been on? Everyone would be skeptical of it. If this Loki drops down and tells the Avengers that war is coming, are they going to trust him?"
Wright is excited about how that will unfold in a universe where heroes are typically reinforced and celebrated for their sacrifices.
"If you're Loki and trying to do the right thing, do you still do the right thing if nobody's looking?" Wright asks. "What happens if the TVA is saying 'We need you to be a little mischievous. We need you to lean into that stuff.' Will he lean into that, or will he start to backslide? How can we challenge Loki's redemption and see if it will stick?"
A New Multiverse
Loki season two picks up pretty much immediately where season one leaves off, but the show is returning to a very different landscape. Since we saw Kang's stony visage in the TVA at the end of last season, we have also seen Everything, Everywhere All At Once, The Flash, and of course, Marvel's own What If?, Doctor Strange and the Multiverse of Madness, Spider-Man: No Way Home, and Spider-Man: Across the Spider-Verse. In a media environment where you can't throw a stick without hitting a multiverse, how does Loki retain its identity?
"The clearest thing I can say from our writers' room standpoint is that we just need to tell our story," Wright insists. "Season one set up a bunch of rules for our world of Loki. A bunch of conflicts and dramatic events happen, and we don't pay attention to other projects doing similar things. We lean into our story and our worldbuilding, and as a sci-fi fan who loves stories and storytelling, the most annoying thing is where you can feel the creators pivoting or changing course because of that outside noise. We have built a nice, deep world, and we will continue to pay off those stories and explore them for our characters."
Looking back now, with "multiverse" becoming the watchword for this entire era of the MCU saga, it is easy to see Loki as an opening gambit in a much, much larger story. However, Wright says that none of this was on his or the other writer's minds when they planned season one.
"This maybe sounds false to say now, but I promise you this is true," Wright says. "When we developed Loki, we were trying to be as insular as possible. We, Mike [Waldron] and Kate [Herron], and everyone involved in season one wanted to build our own little corner of the MCU. If it was cool and exciting, we figured the rest of the MCU would come to us."
He smiles as he admits, "It did!"
But despite the rest of the Marvel universe coming to play in Loki's sandbox, the plan for season two has remained close to that insular story that Wright and his team originally wanted to tell. There were discussions about whether to do a time jump.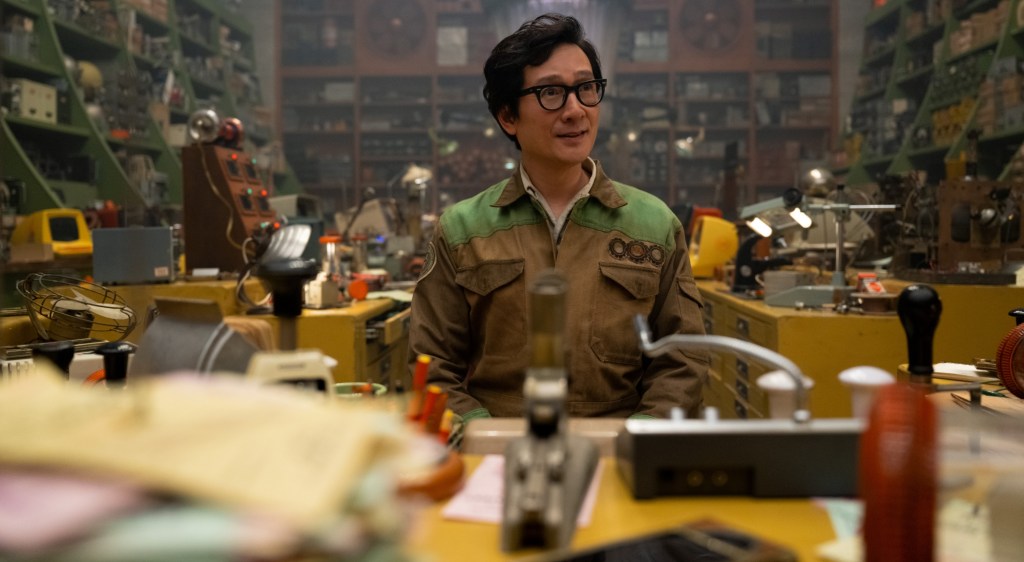 Development on season two started early, with conversations taking place during the filming on the Lamentis sets.
"We were with Tom on the backlot kicking around how to continue the story for season two," Wright recalls.
The MCU schedule has changed a bit over time, but at that point, Loki season two was due to precede Ant-Man and The Wasp: Quantumania, which would also introduce Kang the Conqueror. As you might imagine, Loki season two looked radically different.
"In one version, we go full-on multiversal war, but even as we were saying that, it felt completely wrong, jumping to something we haven't earned yet," says Wright.
Eventually, Wright settled on staying in that unnerving moment that marks season one's cliffhanger ending.
"We want to continue living in the moment where our show ended, with a huge character conflict between Loki and Sylvie. That moment where we see B-15 and Mobius," Wright says. "They just made a huge decision, so what's happening at the TVA now? Is everyone in the TVA on board? Probably not for something as radical as this. What happens when the TVA starts finding out they are variants? If Loki can find Mobius, what is he going to tell him? All of this stuff will have bigger consequences for the MCU, but it's our story, the story we started in season one."
He Who Remains
Of course, the most obvious repercussion Loki's first season had for the rest of the MCU was its introduction of He Who Remains, otherwise known as Kang the Conqueror. Many were surprised to see him when he appeared in a house outside of time at the climax of the series, not least because many viewers expected him to look like Tom Hiddleston and have a penchant for green.
However, Wright says the idea of Kang as He Who Remains was part of the show's concept from the beginning.
"In development, it was always the idea of He Who Remains, who is not Kang in the comics, but for us, it was always going to be a version of him," Wright says.
In the comics, He Who Remains is a character called Immortus, who shares Kang's love of the green/purple aesthetic and has a complex personal timeline that depicts him as a future incarnation of the Conqueror.
"We just thought [He Who Remains] would be a great title for the last man standing in the multiversal war," Wright says.
The idea of Loki as He Who Remains was considered—briefly.
"In the writers' room, all ideas are on the table, and there were conversations about what if Loki was He Who Remains," Wright recalls. "Those conversations didn't get very far; I don't think it even got to Tom [Hiddleston] because while there is something fun about that, and there are compelling aspects to it, it makes the universe feel small. So, it was always going to be He Who Remains, always a version of Kang."
Wright is determined to focus on his series' story and his corner of the multiverse, but the fact remains the MCU has come to where Loki is, which means whatever happens in season two is going to have widespread consequences. Has that affected the story?
"Not in a big way," Wright says. "There is a lot of communication. Just yesterday, I was talking to the What If? team who are preparing their next plans. A very lovely gentleman, Drew Greenberg, tasked with keeping track of all this stuff. It's fluid, but there is constant communication, so people aren't stepping on each other's toes."
As for Loki's future, Wright says there is still room for more.
"I think there are a lot more stories to be told about Loki, Sylvie, and the TVA. We're dreaming stuff up. But we wanted to give season two a proper conclusion to the story that we started in season one," says Wright. "But these are characters and a world that we'd love to continue with if there's a way to do it organically."
Loki season 2 begins streaming on Disney+ on Oct. 5 at 6 pm PT/9 pm ET/2 am BST. Episodes drop weekly.