News
Hulu Dropped the Ball With the Reservation Dogs Finale
The release of the Reservation Dogs series finale was unexpectedly delayed, leaving fans confused and frustrated.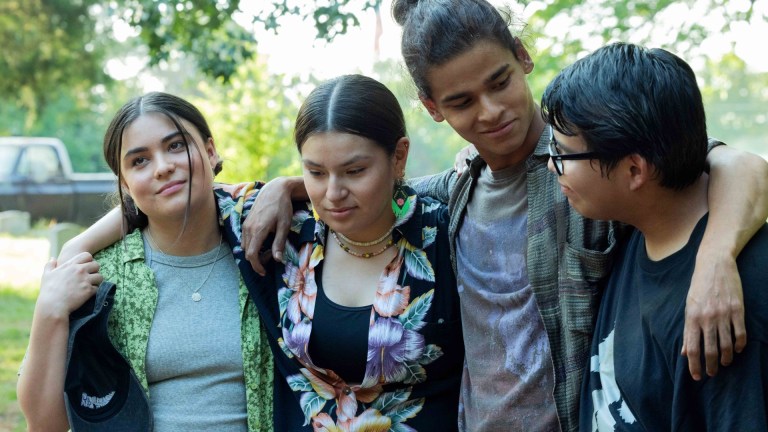 After three incredible seasons, FX's Reservation Dogs was scheduled to have its series finale drop on Wednesday Sept. 27. Hulu originals, like Reservation Dogs, typically drop new episodes at 12 a.m. ET on their release date, and there was no indication from the streaming service that this episode would be any different. However, subscribers that logged in this morning hoping to watch the series' sendoff were surprised to find that the last episode is nowhere to be found. 
For some, Hulu is showing episode 9 of season 3 as the series finale. Others see the title of episode 10 come up with the wrong episode art and no way to watch the episode. Regardless, there doesn't seem to be much consistency with this error other than the fact that no one is currently able to watch season 3 episode 10 on Hulu.
Fans of Reservation Dogs were obviously not thrilled by this, taking to social media to share their frustration.
While it doesn't seem like this error is intentional, that doesn't change the fact that Hulu dropped the ball. There hasn't been much information from Hulu thus far on why this error is occurring or when the series finale might be available, leaving fans to wonder if they'll ever even get to see how the series ends. According to a few replies from the Hulu support X (formerly Twitter) account, they are working on the problem and hope to make the episode available to watch as soon as possible, but an official timeline has not yet been given.
As one of the lucky few who has had the chance to see the series finale, I can confidently say that not releasing the episode at all would be a grave mistake. It is a beautiful sendoff for the show and deserves to be seen by everyone who has been invested in these characters and their journey. Reservation Dogs has been a consistently great series, and it's a shame that its finale is being overshadowed by unexplained technical issues.
The official synopsis for Reservation Dogs' final season is "In the third and final season, the Rez Dogs find themselves stranded in Cali and have to figure out their way back home. After making it back to Okern, Elora considers the idea of college, Bear comes across a conspiracy theorist named 'Maximus' (Graham Greene), Willie Jack grows more invested in healing her community and Cheese, well, he still lives with his grandmother who's not his grandmother. Meanwhile, the aunties, uncles and elders explore their pasts and try to heal old wounds."
The final season has proven the show's place among the greatest television series of all time, and hopefully fans will get to watch the finale "Dig" soon. The description for this episode is simply "Love you, Bitch," which, like the episode itself, is an apt and emotional farewell to the series. While many (myself included) would have gladly watched several more years of these characters and their lives, it's nice to know that this is how Reservation Dogs creator Sterlin Harjo wanted the series to end.
UPDATE: Thankfully, as of 2 p.m. ET, Hulu Support has declared the issue fixed and provided a direct link to the final episode for those still not seeing it in their Hulu account.
All three seasons of Reservation Dogs are available to stream on Hulu now (along with the finale soon hopefully).