Features
Reservation Dogs: The Real Story of Okern, Oklahoma
Okern may not be real, but Reservation Dogs still captures the complicated contrasts of small town Oklahoma.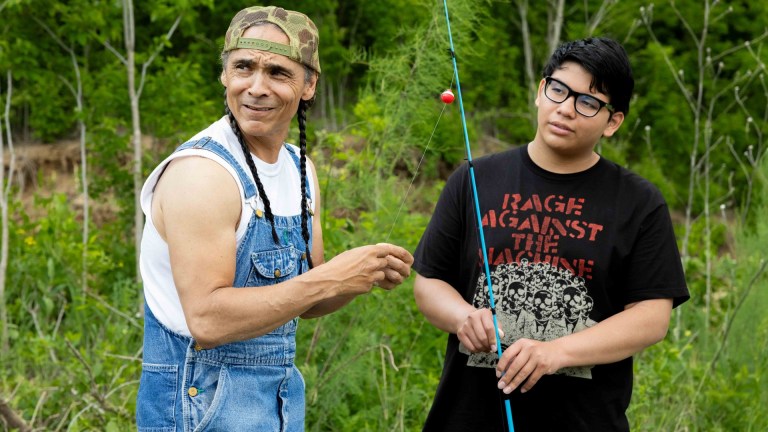 Technically, the Oklahoma town of Okern that Reservation Dogs takes place in isn't real. The fictional town is an amalgamation of different locations throughout the state, specifically in the Tulsa area. But even though Okern itself doesn't exist, Reservation Dogs has managed to do what few other shows set in Oklahoma have – capture the true essence of the state.
I've spent my entire life in Oklahoma thus far, not necessarily by choice, but nonetheless, this complicated state is my home. Reservation Dogs isn't the first popular show that has been set in here – the majority of HBO's Watchmen takes place in Tulsa – but it's the first scripted network drama to be entirely filmed here.
Oklahoma tends to find itself in the news for its college sports teams or its shitty politics, but Reservation Dogs has helped show what life in this state is really like. Series co-creator Sterlin Harjo had to fight for the show to be filmed there, but it's hard to imagine what the series would be like without these real-world locations to draw on. Harjo grew up in Oklahoma, in the small town of Holdenville, and graduated from the University of Oklahoma where he studied art and film. While Holdenville itself isn't featured in the show, the other small towns used for filming are reminiscent of where Harjo himself grew up.
The majority of scenes that take place in Okern were filmed in and around the northeastern town of Okmulgee, which is about an hour south of Tulsa. The show has also filmed in Tulsa itself, Inola, Beggs, Turlton, at the Meadow Lake Ranch in Sand Springs and at The Claremore, Oklahoma college, Rogers State University. By shooting on location in Oklahoma, Reservation Dogs captures what the state is really like, not just a vague recreation that could really be anywhere.
Illuminative's Echo Hawk told The Oklahoman that "It should be a real source of pride for Oklahoma. I mean, how many of us have heard, 'Where is Oklahoma?' Or, 'I've only flown over it.' That's just another one of the beautiful things about Reservation Dogs: It's just been such a love letter to Tulsa and to Oklahoma. And I think it's helped to put the state on the map."
Oklahoma may not look like anything special to anyone outside the state, but for those of us who grew up here, it's heartwarming to see such care shown in depicting the place we call home. Reservation Dogs obviously wasn't made for my personal experience, given that I'm a white woman from Oklahoma City, but as an Oklahoman it's not hard to feel proud of a show that tells such and authentic story. Between the locations, the local actors and crew, and the youths' love of Sonic, this show is Oklahoma through and through.
I wouldn't call Reservation Dogs a love letter to Oklahoma though. The state's complicated and violent history with Indigenous people is something the show isn't afraid to address. However, it's clear that Harjo has approached this project with an appreciation for where he came from and how it made him the person he is today. Okern may not be a real town in Oklahoma, but Harjo has done his best to make it feel like home.
New episodes of Reservation Dogs season 3 premiere Wednesdays, culminating with the series finale on Sept. 27.