News
Grease Spinoff Moves to Paramount+ from HBO Max
New ViacomCBS streaming service Paramount+ is reclaiming the announced Grease spinoff from HBO Max.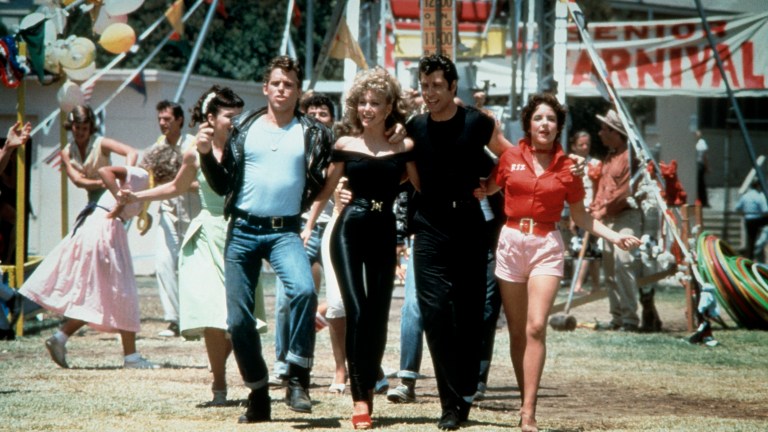 The original high school musical, Grease, premiered for Paramount Pictures in the summer of 1978. Now more than 40 years later, the Grease spinoff will premiere for Paramount's streaming descendent Paramount+.
According to Variety, the previously announced Grease spinoff, Grease: Rise of the Pink Ladies, will be moving to Paramount+ from HBO Max. Paramount+ is the new streaming brand from ViacomCBS, which will be taking over for CBS All Access next year. HBO Max is the recently launched streaming concept from WarnerMedia. The news comes almost a year to the day after the spinoff was originally announced.
The move appears to be a natural fit as Paramount Television Studios is the studio behind the project to begin with. Per Variety, HBO Max decided to move on from the series after WarnerMedia Entertainment chairman Bob Greenblatt left the conglomerate and HBO Chief Content Officer Casey Bloys took over decision-making for HBO and HBO Max.
The spinoff now has the confirmed title of Grease: Rise of the Pink Ladies after previously being known as Rydell High. The hour-long musical comedy series will follow the titular Pink Ladies clique (composed of Sandy, Rizzo, Jan, Marty, and Frenchy in the movie) and how they came to influence life at Rydell High. Annabel Oakes (Transparent) will stay on as creator, writer, and executive producer.
Like both the film and original musical, Grease: Rise of the Pink Ladies will be set in the 1950s and feature some rousing high school-centric musical numbers. Though it's worth noting that when the series was originally announced last year, the estate representing Jim Jacobs and Warren Casey denied the spinoff rights to classic Grease songs like "Greased Lightning" and "Summer Nights." So get prepared for a new batch of songs or at least "Schmeased Lightning" and "Summer Blights."
The classic 1978 film starred John Travolta as Danny Zuko and Olivia Newton-John as Sandy Olsson, two star-crossed lovers who meet over the summer and must part when the school year arrives. But then the Australian Sandy unexpectedly enrolls at Rydell High where she once again comes across Danny, only to find that the greaser is more concerned with looking cool than pursuing silly things like true love.
Grease: Rise of the Pink Ladies is one of a few major IPs announced for the nascent Paramount+. Other big titles include a series about the making of The Godfather and a spy drama from Yellowstone creator Taylor Sheridan.