News
Green Lantern HBO Max Series Officially Ordered, Seth Grahame-Smith Set as Showrunner
HBO Max has given the order for a Green Lantern television series, tapping writers Seth Grahame-Smith and Marc Guggenheim.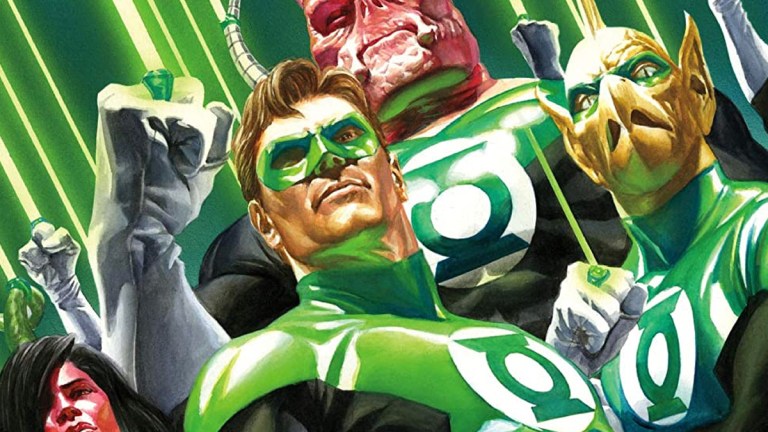 It's official: Green Lantern is coming to HBO Max as a live-action television series, set to boost a growing lineup of DC Comics-adapting content on the recently-launched streaming service.
The Green Lantern greenlight, as reported by Variety, cements the previously touted television project with an order for 10 one-hour-long episodes. The project last made headlines back in January when HBO Max hyped its presence on the developmental docket during the winter TCAs. The now-confirmed order for the series—set as an ensemble following the Green Lantern Corps—comes with the reveal of Seth Grahame-Smith as showrunner and writer, joined in the latter capacity by a perennial presence in the writer's rooms of DC shows, Marc Guggenheim, with both set as executive producers.
The series was initially spawned from a lucrative overall deal between Warner Bros. Television and Berlanti Productions, through which eponymous maestro Greg Berlanti will oversee development. Indeed, HBO Max's aforementioned winter TCA presentation came bearing a description of Green Lantern's story concept straight from the mouth of Berlanti himself, who stated:
"The series is going to span several decades and focus on the origin story of two major Green Lanterns on Earth while also looking into Sinestro."
HBO Max's Green Lantern will face the lofty task of tackling a mighty mythos centered on the DC's iconic emerald-energy-powered organization of galactic guardians, a concept that goes back to Showcase #22, dated September 1959. While the most famous member of said organization is Earth's appointed protector, Hal Jordan, it appears that the series will instead focus on an array of other ring wielders such as Guy Gardner, Jessica Cruz, Simon Baz, Sinestro, Kilowog and even the one who started it all, Alan Scott, the original Golden Age Green Lantern, who was later retconned into the post-Crisis (on Infinite Earths) comic continuity as part of the organization and gay. However, specifics about the show's plot have yet to be divulged.
Said lofty task will fall mainly on Seth Grahame-Smith, whose duties as showrunner will see the producer/screenwriter bringing experience from prominent genre offerings such as film adaptations of his own books, Pride & Prejudice and Zombies and Abraham Lincoln: Vampire Hunter, along with work on The Lego Batman Movie, Johnny-Depp-headlined movie reboot Dark Shadows and producer credits for It and It Chapter Two and last year's Child's Play remake. Yet, he'll have a television veteran—specifically of the Berlanti-run "CWverse" shows—in Marc Guggenheim. Interestingly, Guggenheim gets a shot at redemption here, since he also happened to be involved with the screenplay to director Martin Campbell's 2011 Green Lantern movie, a dud that remains a constant source of self-deprecating punchlines for its star, Ryan Reynolds.
Of course, Green Lantern is but a part (prominent as it may be,) of a larger multimedia initiative from Warner Bros. when it comes to its heretofore mostly-mishandled DC Comics live-action offerings, specifically for HBO Max. Not only is the once-mythical "Snyder Cut" of 2017's Justice League set to arrive as a miniseries exclusive to the platform, but a recent spinoff series for director James Gunn's upcoming sequel, The Suicide Squad, will see star John Cena reprise his film role as Peacemaker, with Gunn himself set to write all eight of its ordered episodes, and even direct a few. The series will also complement the platform's other developing DC content such as a prequel series centered on the Gotham PD, along with Justice League Dark and Strange Adventures. – And that's not even covering the canonical crossover possibilities these shows might end up having with Warner/DC's puzzling-but-auspicious multiverse movie direction.
Green Lantern doesn't have a production or release window as of yet, but we will certainly keep you apprised of such developments as the news arrives.