News
The Godfather Creation Story To Get Scripted Series at Paramount+
The troubled production history of The Godfather will be told in The Offer by producer Al Ruddy himself.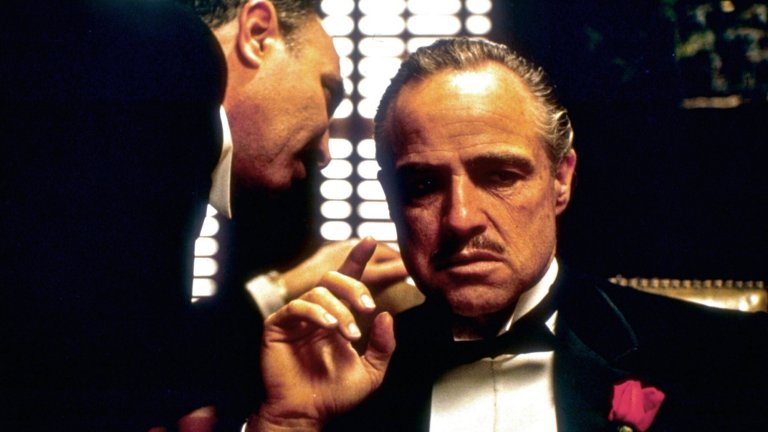 "I'm gonna make him an offer he can't refuse," Don Vito Corleone said in Mario Puzo's novel and Francis Ford Coppola's film The Godfather. The terms might include keeping your brains at the cost of a popular singer or waking up to the head of your prized stud in your bed, but it got things done. It wasn't personal, it was business. The quote inspired the title of a new series which follows The Godfather's  journey from book to motion picture. The Offer will be one of the new offerings featured when CBS All Access rebrands as Paramount+ by early 2021, according to TVLine.
Produced by Paramount Television Studios, The Offer is a ten-part scripted limited series about the making of the gangster classic told by its producer Al Ruddy. He was one of the key figures, along with Puzo, Coppola and Bob Evans, to bring The Godfather to the screen. Ruddy was the guy who went to Marlon Brando's house to ask him to play the title role. He also co-created the TV series Hogan's Heroes, and the films The Longest Yard and Ralph Bakshi's animated satire Coonskin. Ruddy pissed off Ayn Rand so much she vowed never to let him produce a movie based on her books. The Offer will be written by executive producer Michael Tolkin who shepherded Escape at Dannemora for Showtime and wrote the screenplay for Robert Altman's The Player.
Made on a $6 million budget, The Godfather was the first film in history to take in a million bucks a day. Completed ahead of schedule, it was nominated for 11 Oscars, won three, and changed motion pictures. But it had a troubled history. Paramount Pictures executives hated everything about the film. They couldn't get behind the actors, the director, the music or even the puppet-stringed logo on the book cover. They wanted to make a quick and cheap gangster picture out of a book that sold more than nine million copies in two years. Then Coppola offered them something they couldn't refuse: the shot where Michael Corleone got brains all over his ivy league suit.
The Godfather is a historic movie that made and remade history by interpreting real life events through the eyes of a fictional head of one of the Five Families.  The movie never uses the word Mafia because one of the real life bosses created the first Italian American anti-defamation league with the sole intent of keeping the movie in line.