Features
Gangs of London Cast: Where Have You Seen The Stars of Sky's New Crime Thriller Before?
Buzzy thriller Gangs Of London has a massive cast. Here's a breakdown of the line up and why you might recognise them.
Explosive thriller Gangs of London landed on Sky and Cinemax in one intense nine episode package this April. It boasts a large international ensemble cast to match its sprawling narrative style. The cast is a mix of well known faces and relative newcomers all mixed up in the fray.
But who plays who, and where might you have seen them before? We break down the main and supporting cast including their key roles to date and exciting upcoming projects.
The Wallaces
Colm Meaney as Finn Wallace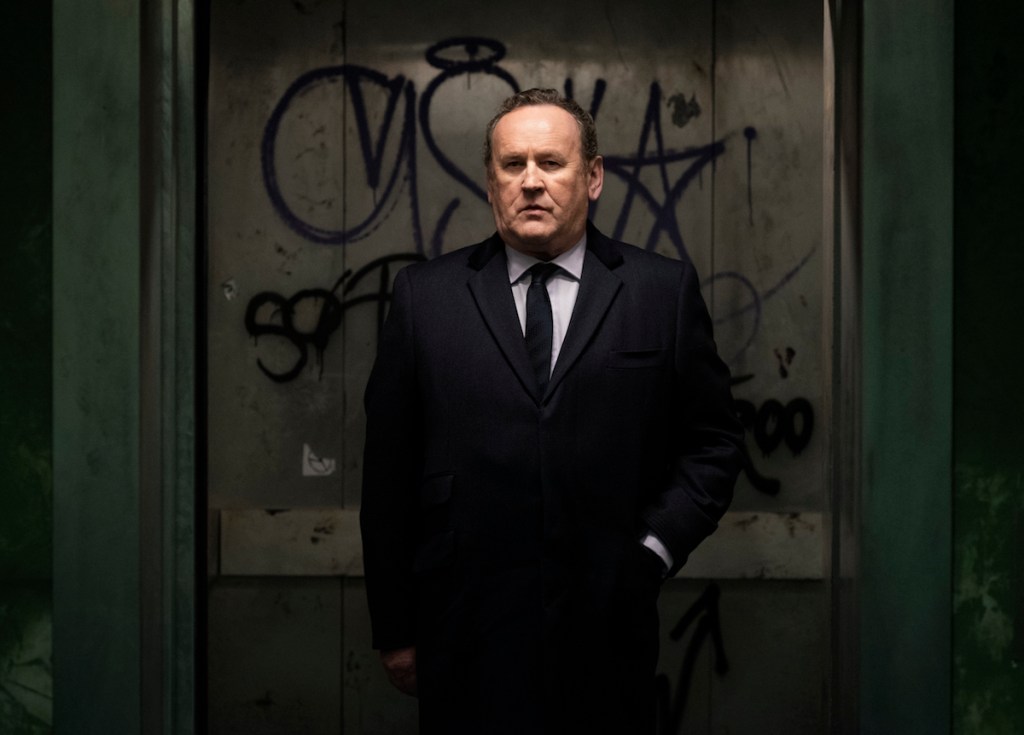 Finn Wallace is the patriarch of the family and the head of a massive crime syndicate who is assassinated in episode one of Gangs of London but appears in flashback throughout the series. Irish actor Colm Meaney might be best recognised by some for his recurring role in Star Trek: The Next Generation and Star Trek: Deep Space Nine as Chief Miles O'Brien. Meaney has been in loads of films too, from Layer Cake and Con Air to The Damned United and Alan Partridge: Alpha Papa, and most recently Seberg and Tolkien. He's got crime comedy Pixie opposite Olivia Cooke and Alec Baldwin on the horizon (after lockdown) which is currently in post-production.
Michelle Fairley as Marian Wallace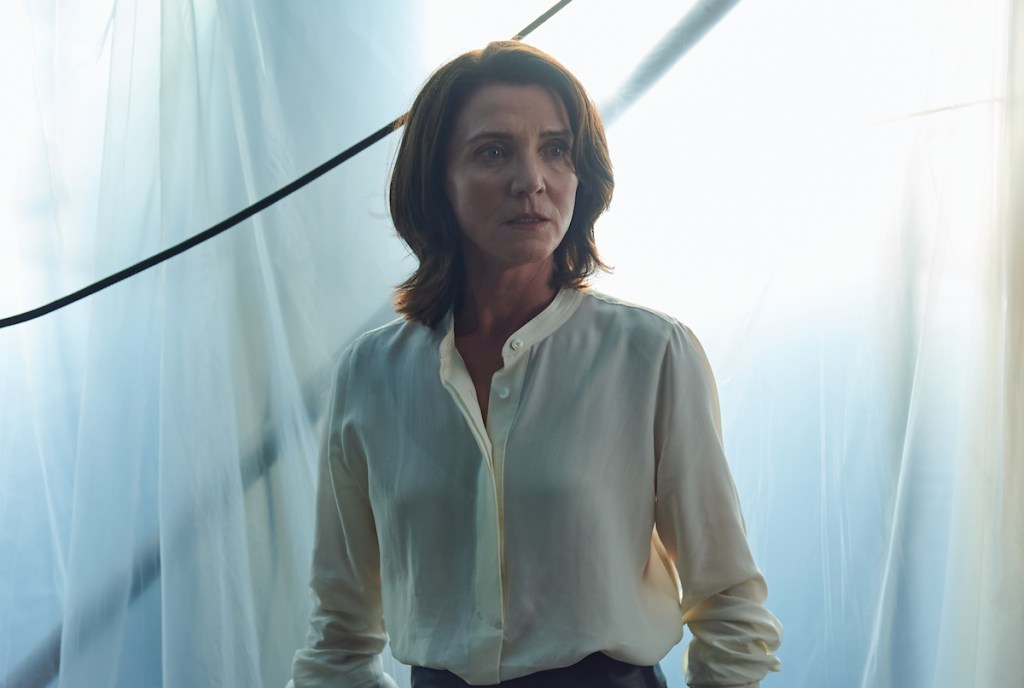 Marian is Finn's wife, trying to hold the family together after her husband's assassination. She's cool and dignified at the start but goes on a journey which leads to some very dark places after she discovers things about Finn he'd been keeping from her when he was alive.
Fairley is best known for her role as Catelyn Stark, in Game of Thrones, wife of Lord Eddard Stark mother of Robb, Sansa, Arya, Bran, and Rickon. She's been in absolutely heaps of TV shows in addition to that, including playing recurring roles in Suits and 24: Live Another Day. In the movies you might recognise her as Hermione's mum in Harry Potter and The Deathly Hallows Pt 1 and Martin Sixsmith's editor in Philomena. She also has substantial theatre credits.
Joe Cole as Sean Wallace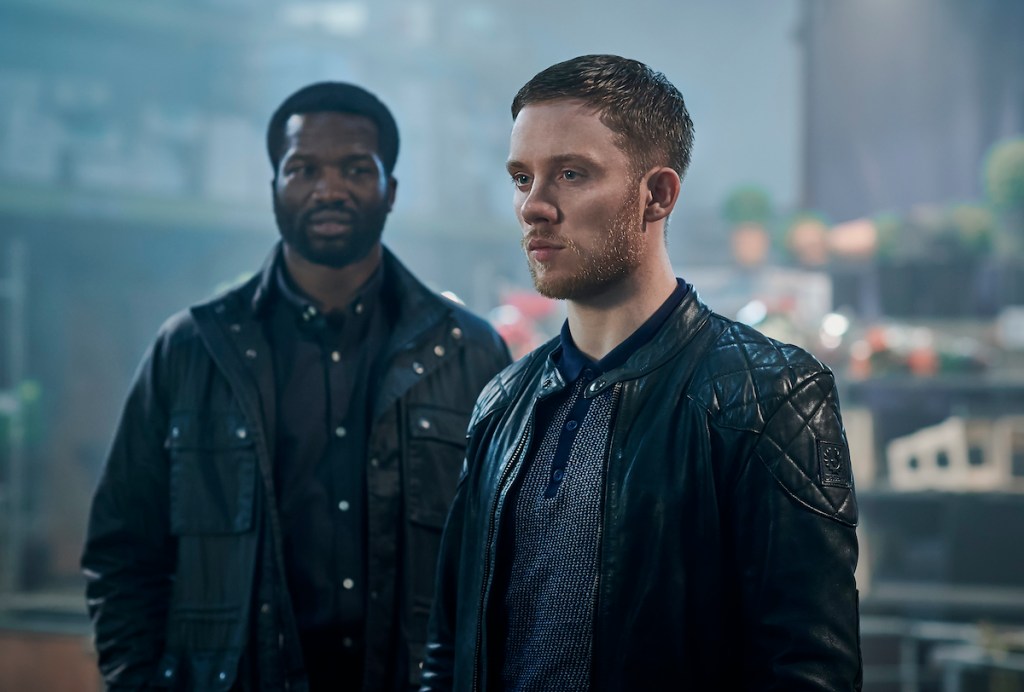 After Finn is killed control of the Wallace family 'business' falls to Sean. Furious and hell bent on revenge Sean is on a mission to discover who called the hit and he doesn't care what collateral damage he does on the way.
Joe Cole has experience with criminal families, having played John Shelby in Peaky Blinders. He also suffered at the hands of neo-Nazis in Green Room and played a boxer incarcerated in a prison in Thailand who has to fight in Muay Thai tournaments to earn his freedom in true life story A Prayer Before Dawn. You might also recognise Cole from Black Mirror episode 'Hang The DJ'.
Brian Vernel as Billy Wallace
Billy is the youngest son of the Wallace family, a troubled heroin addict who's somewhat excluded from the family business. Vernel played Odda the Younger in season 1 of The Last Kingdom, played Anton Stokes in season 3 of The Tunnel and appeared in the Doctor Who episode 'The Eaters of Light' (season 10, ep 10). Vernal also appears in Star Wars: The Force Awakens as Bala-Tik, a human negotiator for the Guavian Death Gang – aka guy with Scottish accent who brokers a deal with Han Solo to haul rathtars.
Valene Kane as Jacqueline Robinson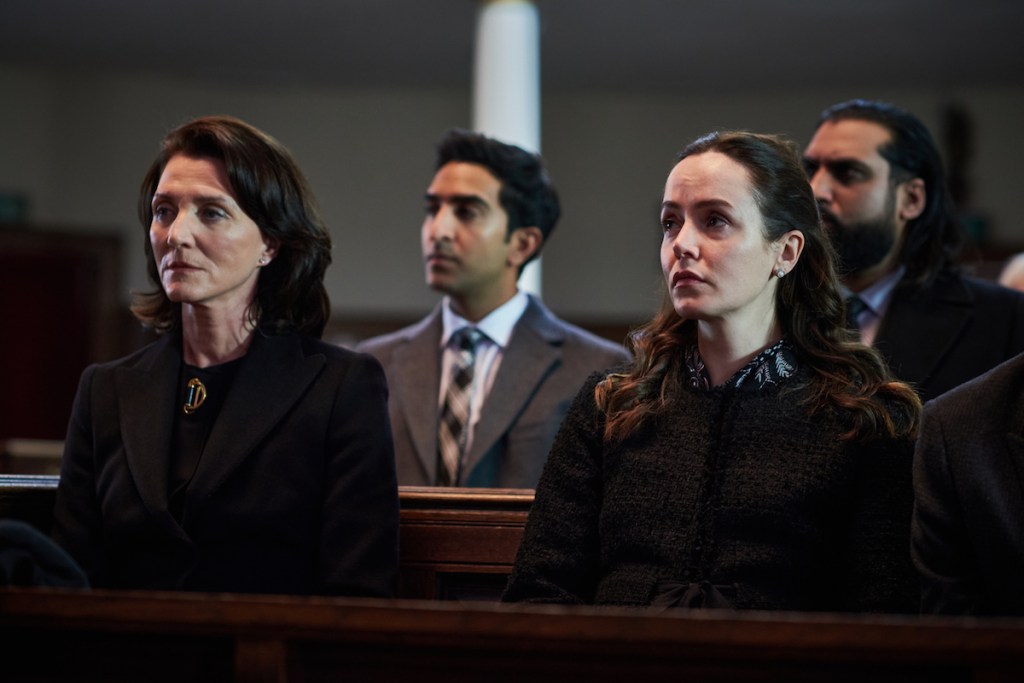 Jackie is the only daughter of the Wallace family who has separated herself from the criminal side of the business and has particular animosity towards her mother. Jackie is pregnant and doesn't want her unborn child growing up as part of the underworld.
Valene Kane might be most familiar for her role as Rose Stagg in crime drama The Fall where she played the ex-girlfriend of the sexy serial killer played by Jamie Dornan. She also stars in BBC Three series Thirteen opposite Jodie Comer. Kane is a Star Wars alumnus too – she played Lyra Erso in Rogue One: A Star Wars Story, mother of Felicity Jones' Jyn, wife of Mads Mikkelsen's Galen.
The Dumanis
Lucian Msamati as Ed Dumani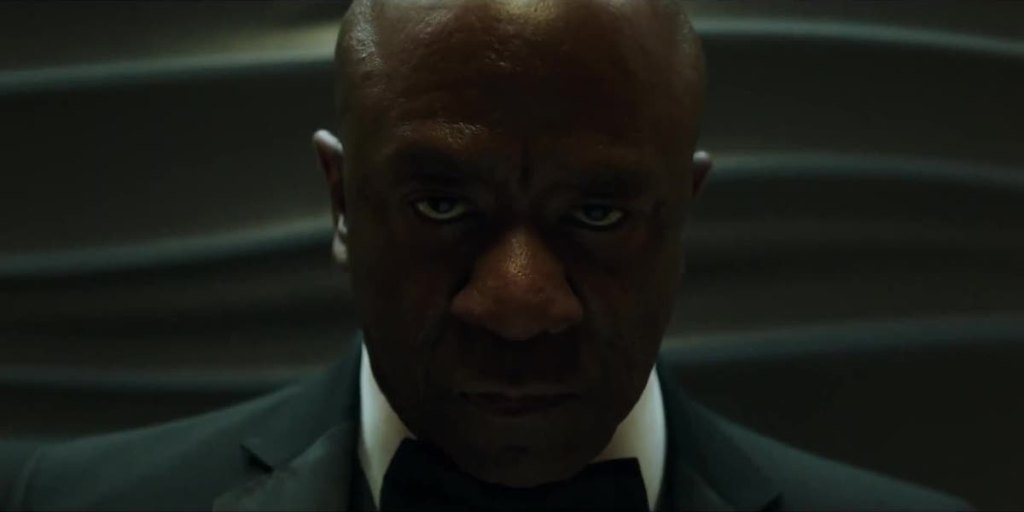 Ed and Finn have been friends since they were young and built the business together from the ground up. Ed was Finn's right hand man and the two families are bonded deepy though those bonds are strained as the series progresses.
As well as a long background in theatre Msamati appeared as pirate Salladhor Saan in Game Of Thrones. He was George Chichester in season 1 of Taboo and popped up in Doctor Who episode 'The Vampires of Venice' (Season 5, Episode 6). Most recently you might recognise him as Lord Faa in the BBC's adaptation of His Dark Materials.
Paapa Essiedu as Alexander Dumani
Ed's son Alex is the professional, acceptable face of the business – the opposite of Sean's volitatore little emperor. Sean calls Alex brother but the two will run into conflict before the series ends.
Paapa also has a background on the stage and you can see him in several live theatre movies of Shakespeare plays. On screen you might recognise him from episodes of UK show Utopia, mini-series The Miniaturist as well as a small role in Kenneth Branagh's Murder On The Orient Express.
Pippa Bennett-Warner as Shannon Dumani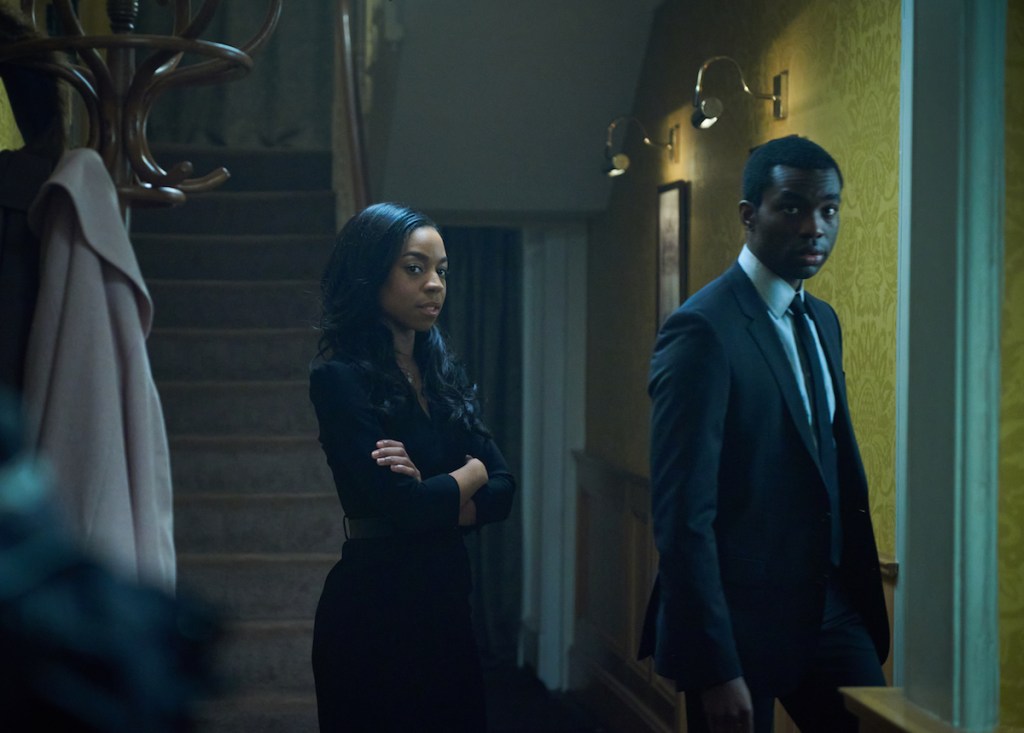 Alex's sister Shannon who is mother of young Danny (Taye Matthew) seems to distance herself from the dark side of the family business though she's tougher than she looks. Shannon and Elliot start a relationship and their safety is a strong motivation for his decisions later in the series.
As an accomplished stage actresss Bennett-Warner appeared opposite Essiedu in National Theatre Live: King Lear. On screen she plays Harriet Lennox in Harlots, a former slave who becomes a sex worker for Samantha Morton's Marget Wells. She has roles in Jackie Chan movie The Foreigner, zombie movie Patient Zero and Johnny English Strikes Again.
Other major players
Sope Dirisu as Elliot Finch/Carter
As far as the Wallace family is concerned Elliot is a low level grunt who helps track down Finn's missing driver. We learn by the end of the pilot that he is actually an undercover cop who's working to bring down the Wallaces as well as the other factions running illegal activities in the city.
Sope Dirisu might be most familiar as Fred in Humans, one of the original synths from season 1. Dirisu also pops up in the Black Mirror episode Nosedive. He made his movie debut in Kevin Costner actioner Criminal, appeared in The Huntsman: Winter's War and Henry Cavill starring Netflix original movie Sandcastle. Dirisu has two movies in post-production, a comedy called Silent Night, with Keira Knightley and Matthew Goode, and sci-fi Haven: Above Sky.
Narges Rashidi as Lale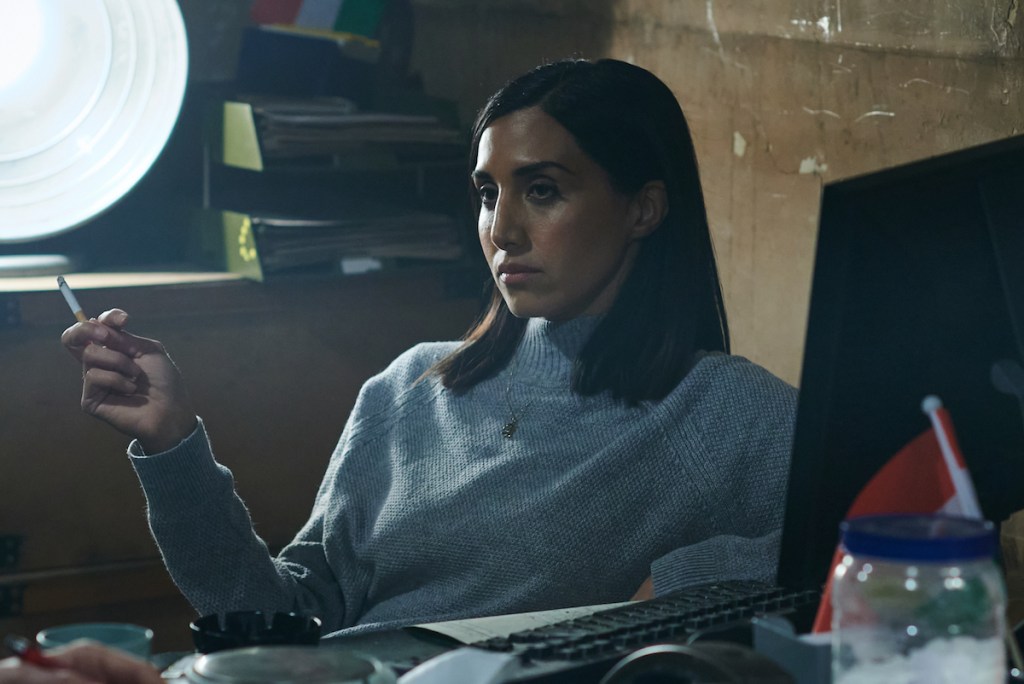 The Kurdish gang leader is one of the most fascinating and ferocious characters, a woman who has lost much and is absolutely dedicated to her country. Lale joins forces with Sean but it's only a short lived arrangement after the fallout from her bitter rivalry with Asif.
Horror fans will know Rashidi from excellent chiller Under The Shadow where she plays the lead, a woman in war-torn Tehran trying to protect her child from a creeping evil, though she had small parts in Speed Racer and Æon Flux too. Iranian-German Rashidi has appeared in several German films and shows as well as a recurring role on The Girlfriend Experience and Hanna.
Orli Shuka as Luan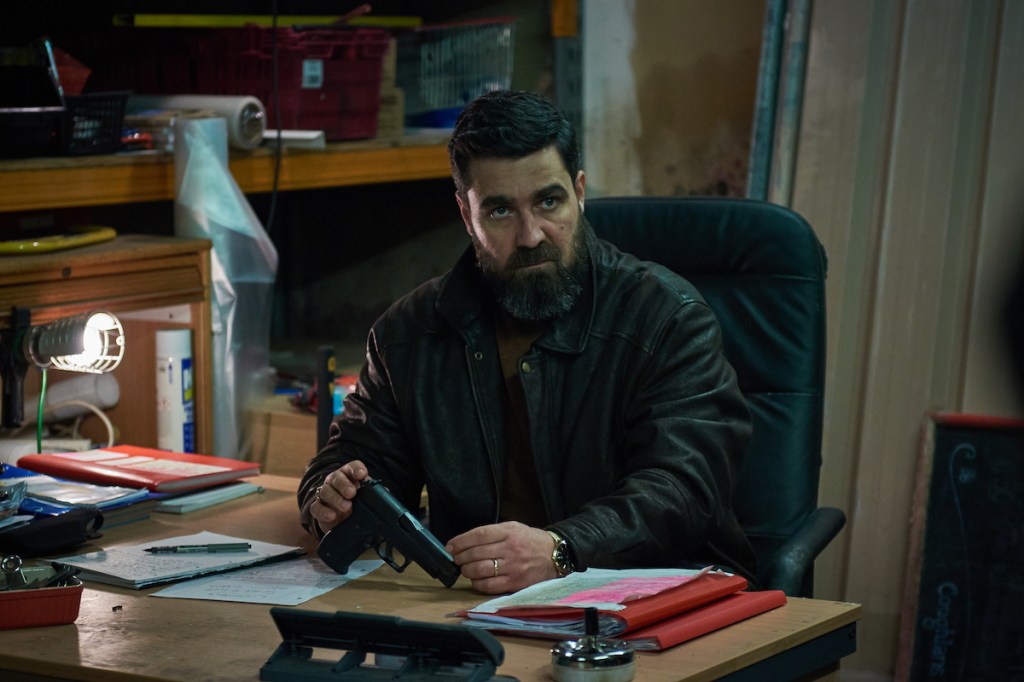 The head of the Albanians, Luan is another forceful presence in the capital. In the frame early on for Finn's assassination we later learn that Luan and Finn had secrets of their own. By the end it's clear that you don't mess with Luan, and you certainly don't mess with his family.
On TV Shuka did a three ep stint on Eastenders back in 2018 and was in one ep of Save Me. His big screen debut was Hyena where he played an Albanian crime lord in conflict with a Turkish gang, and he also had a small part in Netflix original comedy satire War Machine starring Brad Pitt.
Asif Raza Mir as Asif Afridi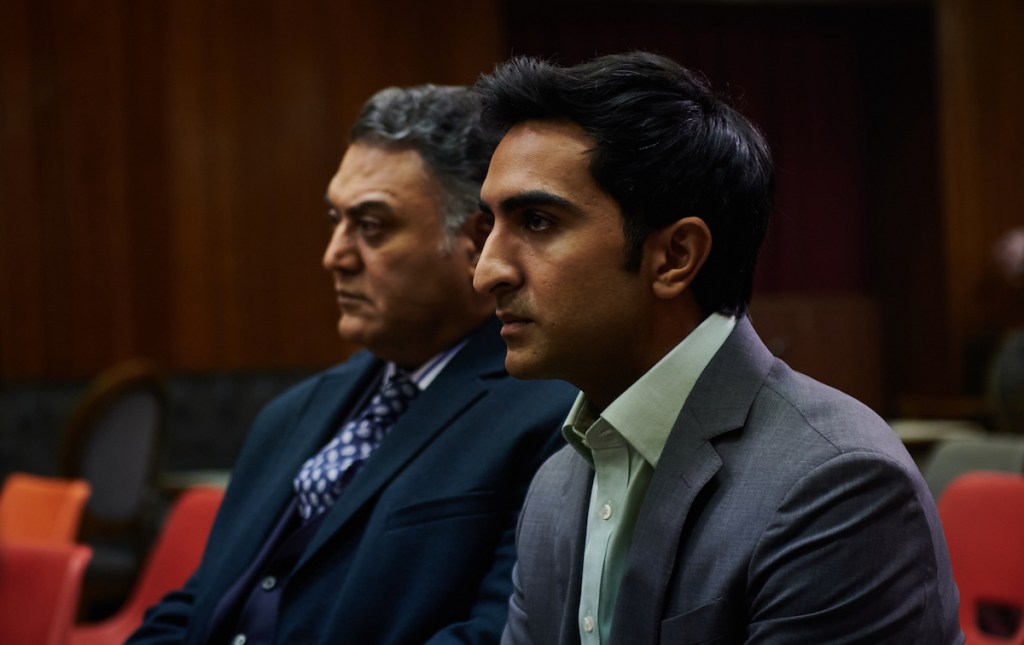 Pakistani gang leader Asif is a major antagonist to Lale in Gangs Of London. He betrayed her gang to the Turks resulting in the death of her husband and in revenge she stolen his drug shipment during Sean's lockdown which had made an exception for Asif. He takes a bloody revenge on her entire clan; she destroys the thing he loves the most.
Razar Mir was big in Pakinstani movies and TV with multiple credits including Wafa, Playboy and many TV shows including Tanhaiyaan and Sarkar Sahab Aka Evicted Lord. Gangs Of London is his English TV debut.
Ray Panthaki as Jevan Kapadia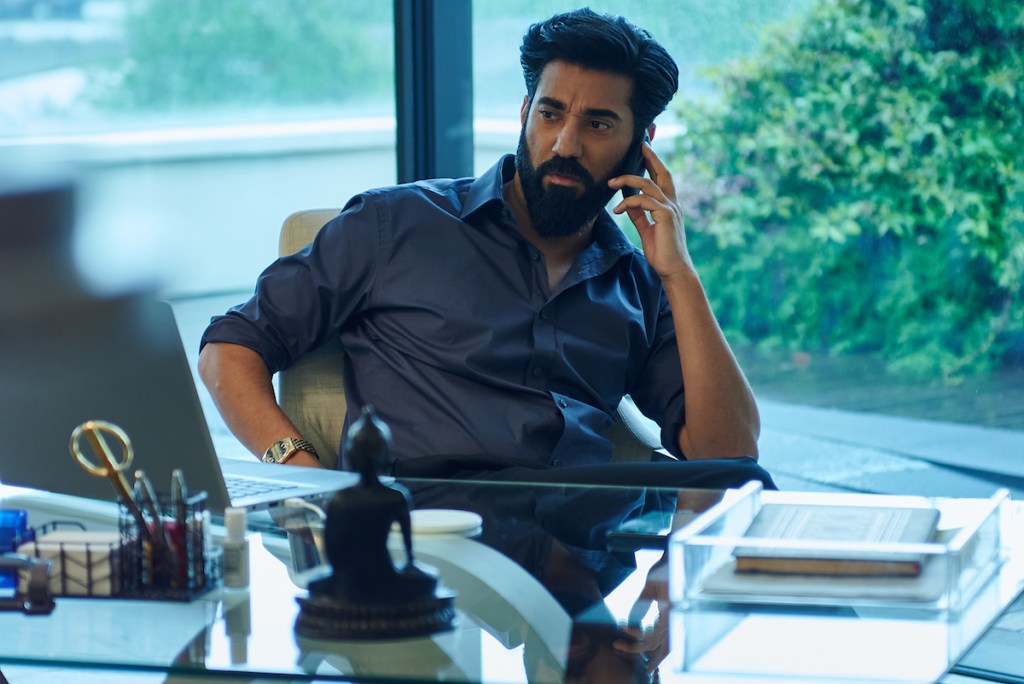 Jevan is the middle man for The Investors and disseminated instructions to the Danish Militia which led to Finn's death and the destruction of the whole Gypsy camp. But Jevan comes to the end of the line with The Investors and meets a sticky end.
A BAFTA 'Breakthrough Brit' in 2014, Panthaki already racked up a decent CV. If you're watching in the UK thinking 'why do I know that guy?' the answer is probably 'Eastenders' where Panthaki had a long standing role as Ronny Ferreira – he even dated Zoe Slater for a time. Since then he played DI Rav Sangha in Marcella, and on the big screen had parts in 28 Days Later, Kidulthood, Colette and Official Secrets. He has two movies in post-production. Restaurant based thriller Boiling Point with Stephen Graham and Jason Flemyng and actioner SAS: Red Notice with Andy Serkis and Ruby Rose.
Gangs Of London supporting cast
Mark Lewis Jones as Kinney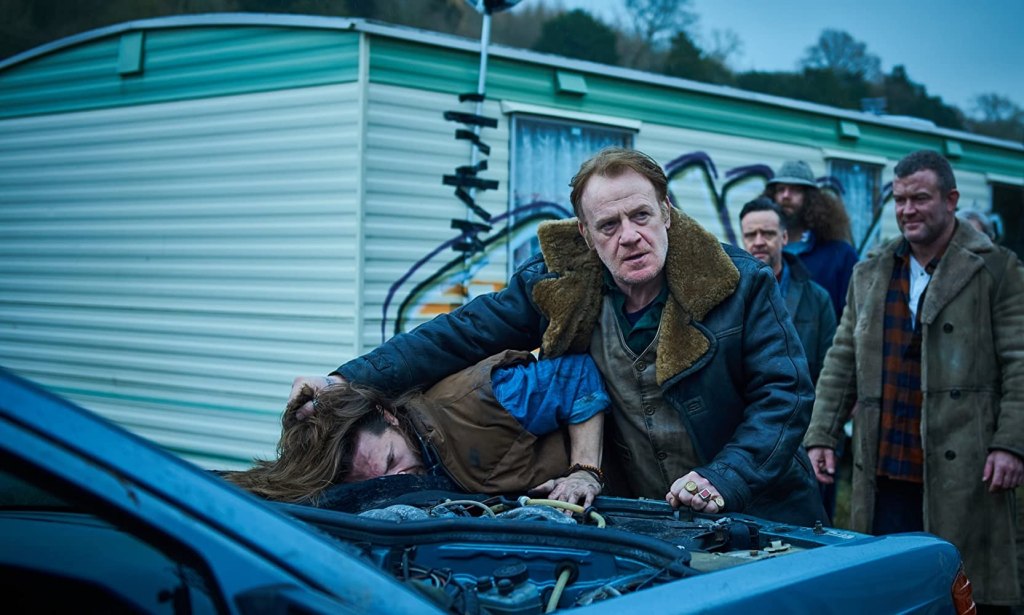 Kinney is the father of Darren and the leader of the Welsh travellers. Once he understands what Darren has done he takes whatever measures he can to try to ensure he survives. Reasoning with Sean Wallace proves fruitless and it turns out there's another highly trained group on their tail.
In all likelihood you probably know Lewis Jones best for playing First Order officer Captain Canady in Star Wars: The Last Jedi where he has a small but memorable few scenes in the opening – watch them all here – causing the character to become much memed. But the Welsh actor has been around for a while and popped up as a whaler in Master and Commander and a Soldier in Troy. On TV you might have spotted him in shows including The Crown, Carnival Row, Chernobyl and Being Human. He also played Shagga, leader of the Stone Crows, in two episodes of Game of Thrones (Season 1, Episodes 8 and 9). Next up we'll see him as Inspector Welch in Ben Wheatley's upcoming adaptation of Rebecca which is currently in post production.
Aled ap Steffan as Darren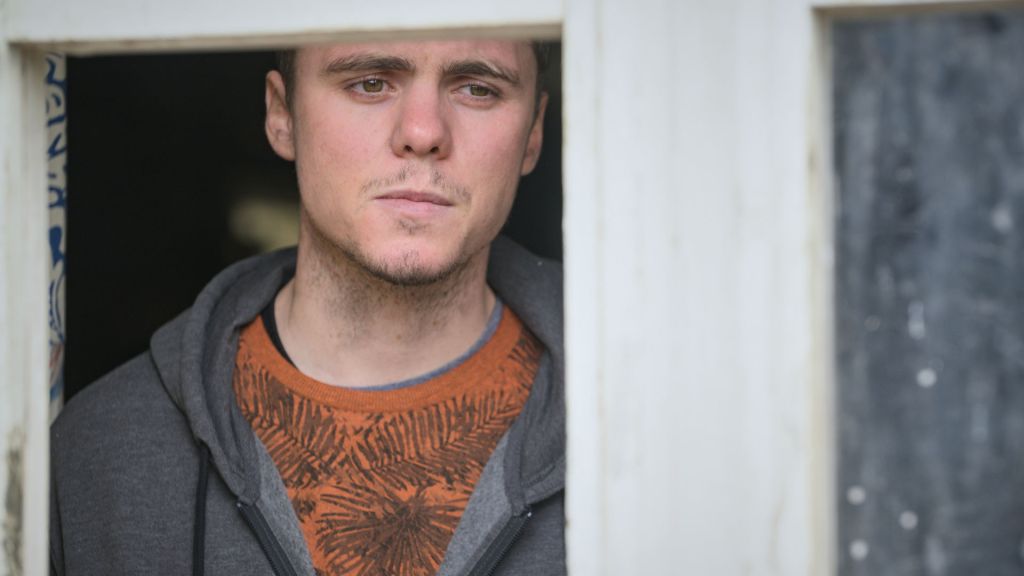 Darren is the kid who pulls the trigger and kills Finn Wallace, kicking off a whole bloody chain of events. He's a youngster from the Welsh gypsy community and the son of the powerful, but also loving, Kinney. Darren is in a relationship with Ioan who comes with him as driver when he carries out the hit.
A relative newcomer, ap Steffan has appeared in a couple of TV movies and a Welsh series called 35 Awr (which means 35 hours). His most recognisable role was in BBC 3 series In My Skin where he plays school meanie Stan. The show was directed by Lucy Forbes who did the second season of End Of The F**King World.
Darren Evans as Ioan
Ioan is Darren's partner in crime, and perhaps in life too. We see that Darren accepts the hit with a view to himself and Ioan leaving the travelling community together. He comes to a very unpleasant end before that can happen leaving Darren with very conflicted feelings about his father.
Evans has popped up in many TV shows and films. He had a recurring role in My Mad Fat Diary where he played Danny Two Hats, as well as in ABC show Galavant and FX show The Bastard Executioner. As a youngster he played a key role in horror Summer Scars, pops up in Submarine and The Fifth Estate and A Street Cat Named Bob. Evans has two movies in post – a Brit crime caper with Paul Kaye called The Toll and a political comedy called Chariot.
Parth Thakerar as Nasir Afridi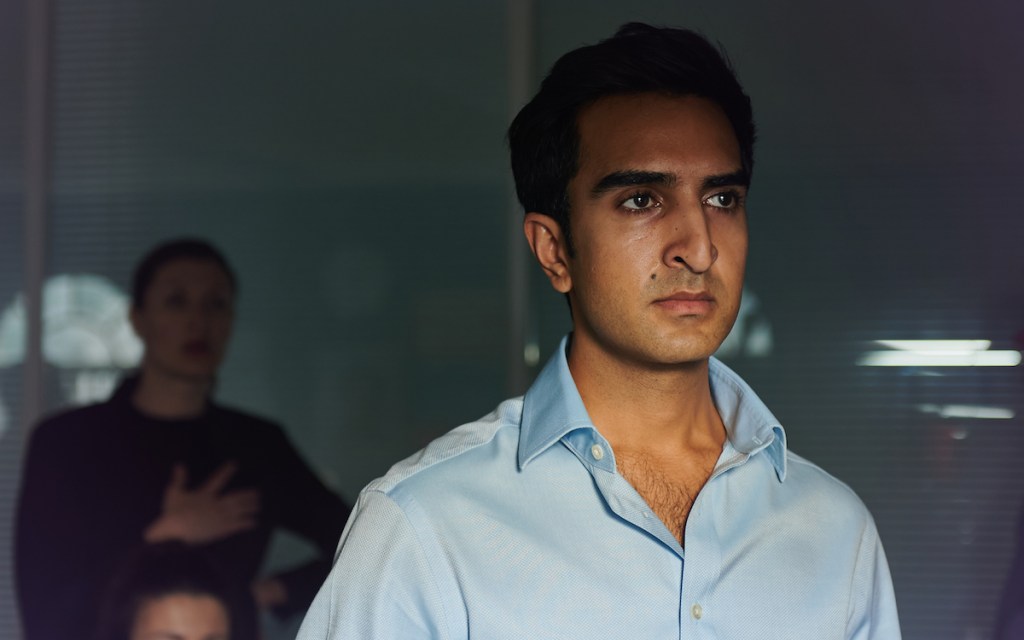 Asif's son is running for London's Mayor and doesn't want his father's criminal activities to stand in his way. However, he does reluctantly accept the financial backing those activities provide. Nasir becomes a pawn in Asif and Lale's bloody feud – it ends badly for him.
Like many of the cast members Thakerar has a background in theatre and appears in a couple of National Theatre: Live productions. He has a regular role in comedy series Brassic starring Being Human's Damien Molony. He's also in the pilot of a starry new adaptation of Aldous Huxley's novel Brave New World – the pilot is in post- with a series planned.
Adrian Bower as Mark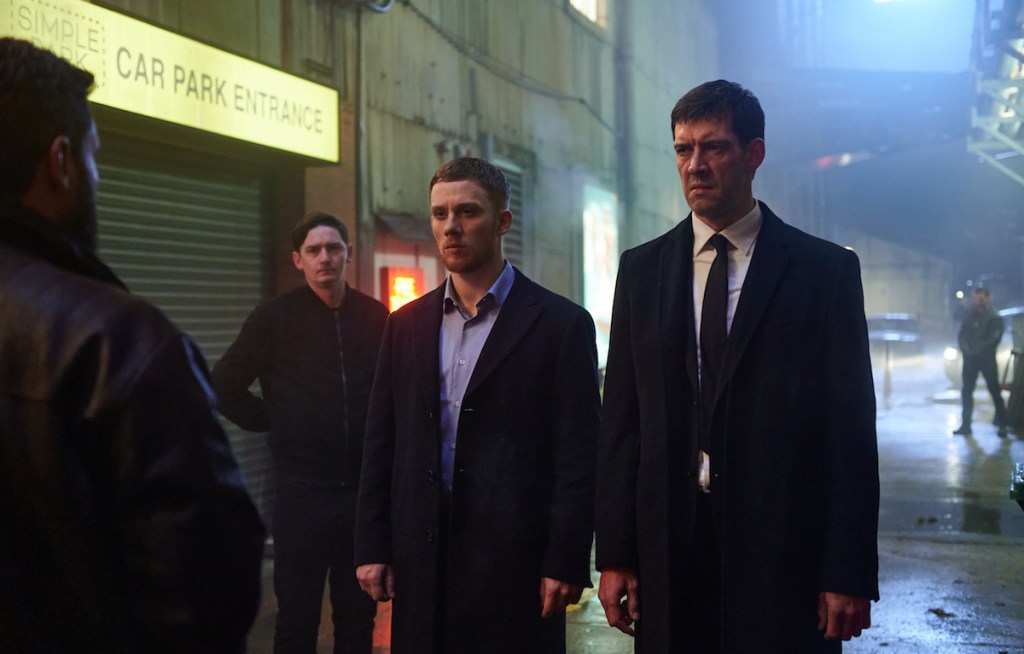 Mark is the Wallace family's loyal enforcer who suspects that there's something up with Elliot. It's Mark who takes Elliot to duff up some petty criminals who've broken the Wallace protection rules and when Elliot draws a line Mark works out what's going on. Fortunately for Elliot Mark is taken down in a shoot out before he can tell.
Bower will forever be Brian from Teachers, Greg from Mount Pleasant or Leofric from The Last Kingdom depending what you're into. He's also done several movies including taking a role in horror movie Eat Locals directed by Jason Flemyng which came out in 2017.
Emmett J Scanlan as Jack O'Doherty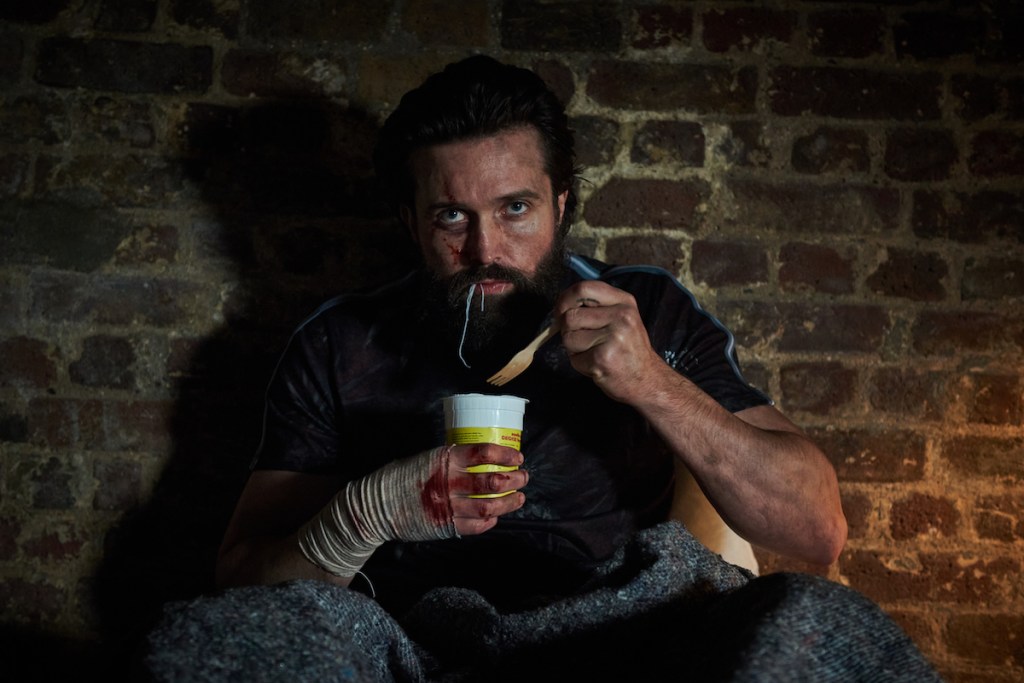 Finn's faithful driver is taken out of the game in the first episode but still plays an important part of the narrative (and appears in flashback). Jack knows about Finn's relationship with Floriana, the Finn plans to leave and to leave Ed and Alex in charge. It's information Ed can't afford to get back to the Wallaces and Jack pays with his life.
In the UK Scanlan is definitely best known for playing Hollyoaks bad boy Brendan Brady – even if you didn't watch the show it was hard to avoid the adverts teasing Brendan's homophobic gay domestic abuser subplot for which he won various awards. Scanlan has a long CV including the lead role in crime thriller Charlie Cassanova and a small part in Guardians Of The Galaxy as well as appearing with Valene Kane in The Fall, three episodes of Peaky Blinders and played Lobo on SyFy show Krypton. He has three indie films in post-production.
Mads Koudal as Leif
The head of the Danish Militia who kidnaps Floriana to try to get his hands on Finn's money, Leif is an enigmatic character it's hard to pin down. He makes it to the end of the series, however, so we could see more from him if a second season is commissioned.
Koudal is a Danish actor who's done a lot of Danish TV. He also writes, produces and sometimes directs, too. Most recently he starred in Welsh-set horror The Haunting of Margam Castle opposite genre icon Caroline Munro. It was completed in Feb 2020 but hasn't yet been released.
Gordon Alexander as Cole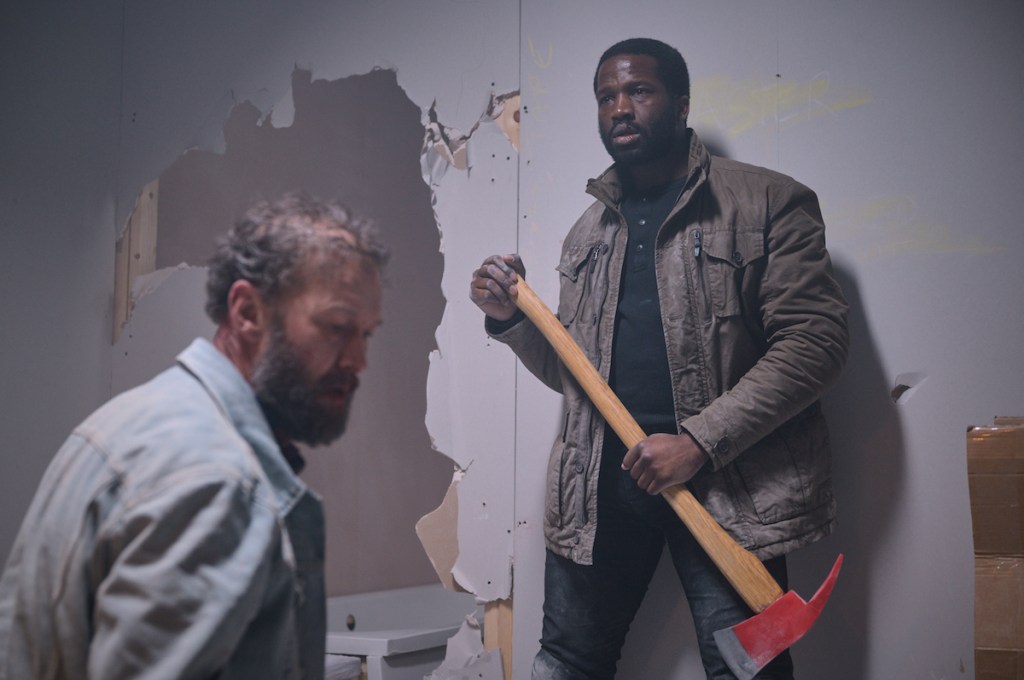 Cole is the silent wild card, the terrifying mad man that Sean drafts in to intimidate Lale's sister and their kids. Elliot fights him in a thrilling set piece before he's dispatched. He a
Scottish actor Alexander is a highly trained martial artist and has stunt doubled in a number of films including Spectre, where he was Daniel Craig's stunt double. He's appeared in small roles in some major movies too, he's 'cage match goon' in Jack Reacher: Never Go Back, plays a cab driver in Kingsman: The Golden Circle and a special ops soldier in Mission Impossible: Fallout. He'll be appearing as a lab technician in Bond's next outing No Time To Die when it arrives – hopefully in November.
Laura Bach as Tove
Contract killer from the Danish Militia Tove has some pretty horrendous torture scenes to endure after she attempts to assassinate Joe Cole at a Wallace family dinner party. Marian Wallace attempts to find out who sent her pulling out all the stops (and some of the fingernails) while taking out her frustration at the knowledge that her husband Finn was planning to leave her on Tove.
Bach is a Danish actress who's appeared in a lot of Danish film and TV. Her biggest breakout was landing the lead role in a show called Those Who Kill, which was turned into a movie in which she stars opposite Lars Mikkelsen (brother of Mads). She has a new mystery thriller show called The Head currently in post production.
David Bradley as Jim
He's only in the pilot episode but Jim is important to the plot. He's the person who hired Elliot in the first place and has worked for the Wallaces for years despite saying he never actually met Finn Wallce. He's hired to keep the pub calm during the funeral – which he doesn't exactly succeed in doing after Elliot realises the Albanian who kidnapped Finn's driver is in the boozer.
David Bradley is in heaps of things but you'll likely know him best as Argus Filch from the Harry Potter movies, as Walder Frey from Game Of Thrones or for portraying The First Doctor, William Hartnell, in docudrama An Adventure In Space and Time as well as a couple of other Doctor Who episodes.
Richard Pepple as Mosi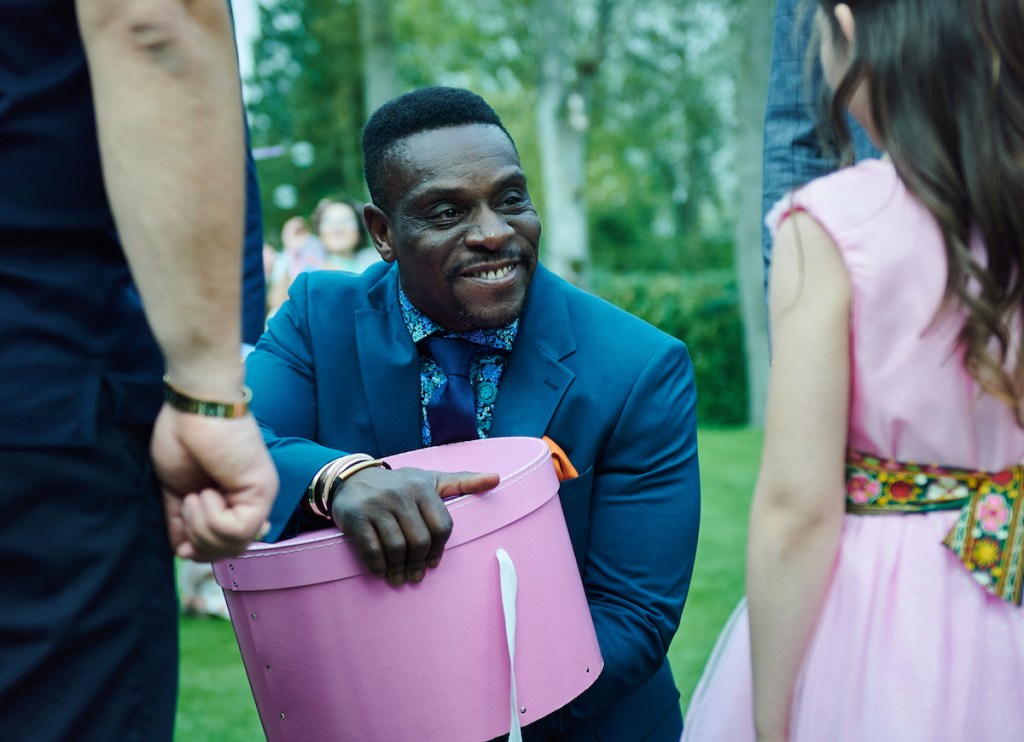 The head of the Nigerians, Mosi is possibly the most terrifying of all the gang leaders: perhaps because he seems so incredibly emotionless. Mosi is working with Luan who has agreed to launder money for him via the Wallaces to build a tower. But the money mysteriously vanishes from the account – taken automatically by Finn. Mosi's not happy. He and his gang crash the investment bank where the account was held and cut off the staff right hands. Then he tells Luan he's kill everyone that matters to him. Attempting to take back control Luan sends his right hand man to kill Mosi but the Nigerians make very short work of him. Luan goes to see Mosi in person, they fight, and driven by the absolute need to save his family, Luan wins
Richard Pepple was a regular in season 5 of Line Of Duty playing Sergeant Kyle Ferringham. He also has a role in Cary Fukunaga's Beasts Of No Nation, starring Idris Elba, and Marjane Satrapi's recent Marie Curie biopic Radioactive.
The Investors
These two mysterious figures who we see only briefly in the back of a car are the power behind the Wallace throne and ultimately the ones who order that Finn Wallace be killed. Exactly what their scope and reach is remains to be seen and could form a part of season two, if one were to be commissioned.
In the credits they are listed as Mr Jacob and Ms Kane and are played by Tim McInnerny and Amanda Drew. Tim McInnerny is of course Lord Percy from Blackadder II and Officer Darling from Blackadder Goes Forth. You could also have spotted him in Game Of Thrones as Robett Glover, and in Notting Hill, among his many credits. Amanda Drew was an EastEnders regular playing Dr. May Wright, who was killed off in 2008. In Broadchurch series 2 she played Cate Gillespie, mother to a murdered child, she also appeared in Black Mirror episode 'Smithereens'. Her most recent movie credit is biopic A Private War starring Rosamund Pike.