Features
Dream teams: the best ensemble casts on TV
From vampire slayers to Game of Thrones and the world's deadliest street race in Curfew, the small screen shows with casts to die for...
The world's deadliest street race is heading to Sky One this February in Curfew. The thrilling new Sky original production finds a group of ordinary people desperate to live an uncontrolled free life away from an oppressive government.
To escape they must taking part in, and win, an illegal after-hours street race. With modified vehicles built for survival and the ultimate prize – freedom – up for grabs, it's an audacious and thrilling street race drama driven by hugely compelling characters.
Curfew's star-studded cast includes such heavyweight names as Sean Bean, Billy Zane, Adrian Lester and Miranda Richardson, alongside rising stars Malachi Kirby and Phoebe Fox. That set our mind wandering to some of the other shows that have thrived with excellent ensemble casts. From vampire slayers to prisoners, these are the small screen teams that have won our hearts over the last few decades…
Star Trek
The original Star Trek is one of the purest examples of a great ensemble cast. The heart, mind and soul of the classic science fiction series is embodied in the trio of plucky, reckless Captain Kirk (William Shatner), the brainy, brilliant Spock (Leonard Nimoy) and the emotionally-driven Dr McCoy (DeForest Kelley). The fact that the USS Enterprise is also blessed with perfectly cast secondary characters – Nichelle Nichols's Lieutenant Uhura, James Doohan's bluff engineer Montgomery Scott, George Takei's decisive helmsman, Sulu and later Walter Koenig's young navigator, Chekov – took what was already an impressive show and turned it into a world-conquering classic.
Game Of Thrones
Game Of Thrones is the most epic drama ever attempted on television. It has a cast of literally hundreds of named characters and an imaginative canvas that covers an entire world and several thousand years. It wouldn't have worked, however, if the producers and George RR Martin hadn't created such a memorable bunch – and if Nina Gold hadn't so brilliantly cast them. From tyrannical Cersei, to the verbally-challenged Hodor, by way of foul-mouthed, hilarious Bron and stout Ser Davos, there's always at least one scene-stealing character beat in each episode – and usually many more. Then there's Tyrion (Peter Dinklage) – not just Game Of Thrones' finest, but arguably the best character on TV right now.
Buffy The Vampire Slayer
High school is a ripe setting for ensemble shows, allowing for a wide array of situations that the characters can't simply walk away from. Buffy takes this to (literally) hellish extremes, introducing the titular vampire slayer and her gang of "Scoobies" to a world of emotional and supernatural threats. The core four: Buffy (Sarah Michelle-Gellar), best friends Willow (Alyson Hannigan) and Xander (Nicholas Brendon) and stuffy mentor Giles (Anthony Head) are an instantly-appealing and empathetic bunch. Buffy allowed its characters to grow and change over time, just like we all do. For viewers of a certain age, these characters still feel like family.
Twin Peaks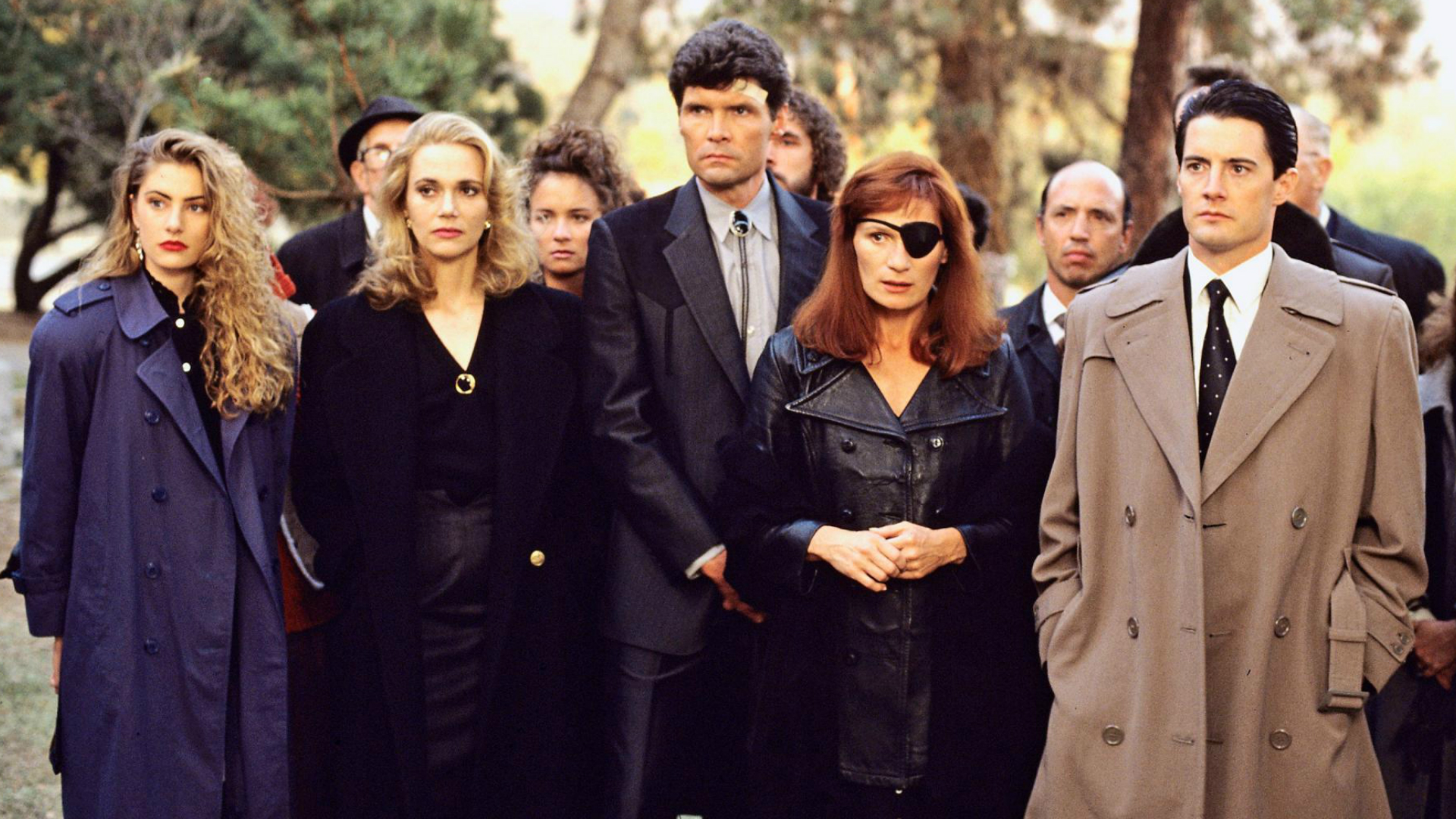 Twin Peaks (the town) is a hotbed of weirdos. From acid-fried Dr Jacoby to curtain-obsessive Nadine and the show's famous Log Lady, Margaret Lanterman, it was home to some of the strangest characters the small screen has ever seen. But Twin Peaks (the show) also contrasted them with more down-to-Earth working folk like Sheriff Truman and Big Ed Hurley. Across its three seasons the show gave us snapshot glimpses into the lives (and deaths) of these people – none-more-so than Laura Palmer, the troubled prom queen whose death sparks the story, and Special Agent Dale Cooper whose quest for justice takes him into other dimensions and beyond.
Parks And Recreation
Is Parks And Rec the most lovable sitcom of all time? Quite possibly. After that iffy, best-ignored, first season, the cast quickly become the sort of work pals we'd all like to have. Ann is the clever, cautious pal who will give you good life advice. Ron Swanson is the slightly mad boss who ultimately has your best interests at heart. And April and Andy are the flunkies who may not be any good at their jobs, but are always charming. Then there's Leslie – Amy Poehler is the heart and soul of the show, keeping the team together in trying times while also being hilarious and weird. And we haven't even started on the extended family of recurring characters, from demented newsreader Perd Hapley to Ron's multiple ex-wives…
Lost
JJ Abrams and Damon Lindelof's castaway drama may have boasted a handful of unexplained mysteries and an ending that split its fanbase, but the one thing that kept us all hooked were the show's brilliantly-written characters. Over six seasons Losties quickly grew to love its ensemble, led by Matthew Fox's stoic doctor Jack Shepherd, Evangeline Lilly's fugitive Kate Austen and Terry O'Quinn's John Locke. Special praise needs to go to Michael Emerson, too, whose Ben Linus was one of the most chilling baddies on TV.
Orange Is The New Black
Netflix's hit comedy-drama, set in an all-women's prison, is scorchingly funny, dramatic and powerful. Even today, it's rare to see a TV programme that focuses so much on women, and Jenji Kohan's OITNB gives us a cast full of people from different races, sexualities and genders – brilliantly led by Taylor Schilling's Piper Chapman with support from the likes Laura Prepon, Kate Mulgrew, Uzo Aduba and Natasha Lyonne. It's bitingly acerbic and surprisingly tender. An incredibly well-written, cast and made show that finds both hope and despair in America's prison system.
Breaking Bad
At its heart, Breaking Bad is about two people: Bryan Cranston's doomed, manipulative Walter White and Aaron Paul's naive, easily-led-astray Jesse Pinkman. But while that relationship is the sun around which everything else in the series orbits, it's a show that makes full use of its format to explore memorable side characters. Dean Norris initially played FBI agent Hank as kind of schlubby and useless, but as the show progresses he grows into a truly heroic figure. Giancarlo Esposito is terrifying as crimelord (and fried chicken magnate) Gus Fring and Bob Odenkirk's Saul Goodman was so memorable, a spinoff show, Better Call Saul, was devised just for him.
Stranger Things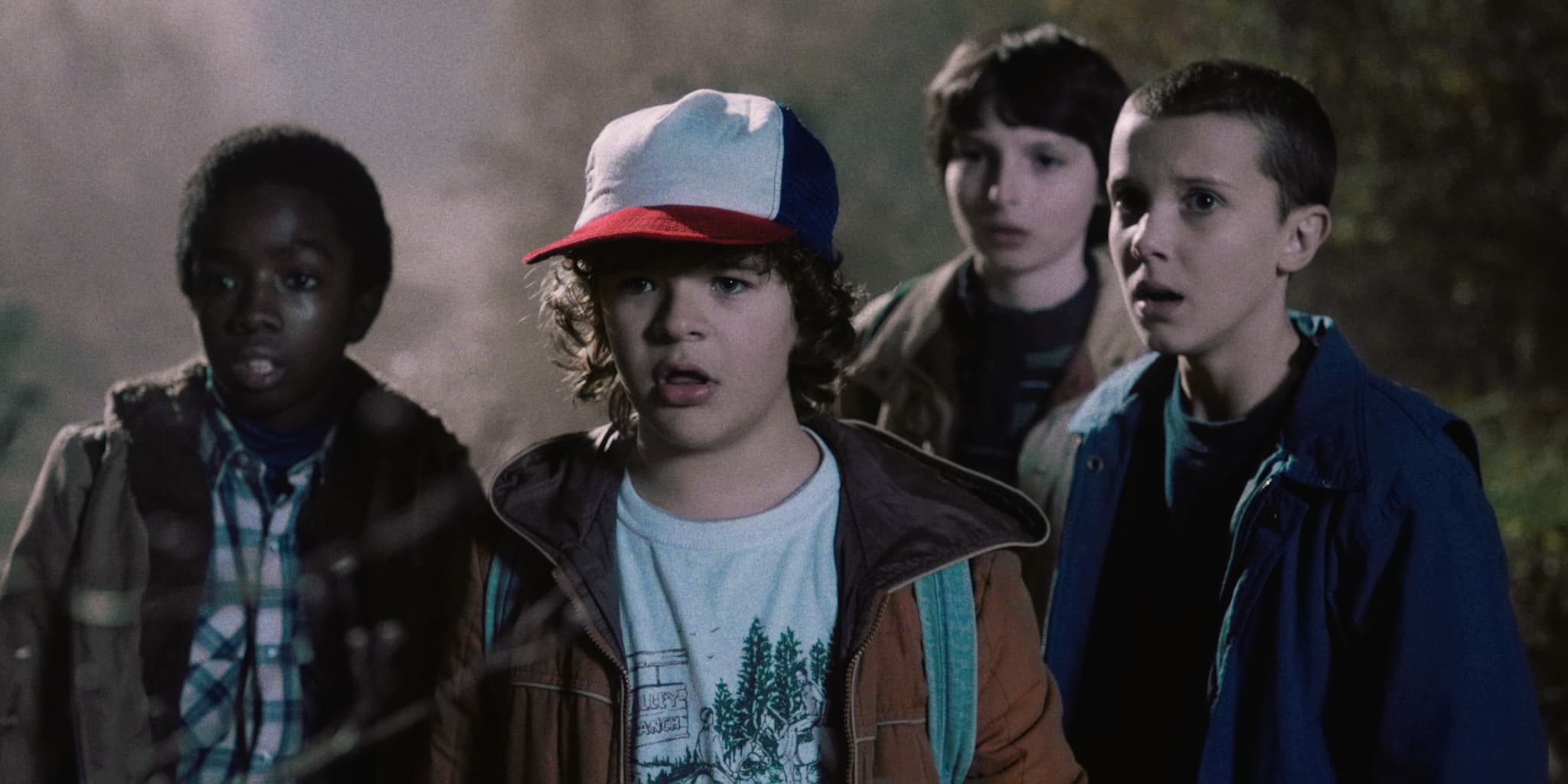 Aside from its 80s trappings and horror stylings, Stranger Things captures the sheer exuberance of being young and hanging out with a gang of friends better than anything else on TV right now. It's a beautifully made and written show, but ultimately it's the bond between Mike, Dustin, Lucas, Eleven and (later) Will that made it feel so special. They're supported by an amazing adult cast, including Winona Ryder in one of her best ever performances, and the great David Harbour. Now when are we going to get justice for Barb?
Friends
Friends is undeniably one of the biggest shows of the 90s. That's entirely down to its core ensemble of young, attractive and above all funny characters and the sparkling chemistry between the cast members. OK, so the theme song's lyrics: "Your job's a joke, you're broke, your love life's D.O.A" didn't seem to really apply to any of the leads, but there's a real freshness and joy in the interplay between its six leads and, by the end of its 10 seasons, the on-off relationship between Rachel (Jennifer Aniston) and Ross (David Schwimmer) had become one of TV's most compelling romances.
The West Wing
The West Wing started in 1999 and offered a timely, topical look at the inner workings of the White House and its staff. It was sharply-written, blisteringly funny and presented a cast of characters that felt plausible and human. Their actions had huge consequences on the world's stage, but the show never forgot that these were human beings. When George W Bush took office in the real world, Martin Sheen's Jed Bartlett offered a far more liberal, benign view of the POTUS than the real thing.
All eight episodes of Curfew are available to watch now via Sky and NOW TV