Features
Doctor Who: Which New Doctors Are Now Canon?
After the events of Doctor Who series 12, which of the non-canonical Doctors from across Who lore can be considered legit?
Warning: contains spoilers for Doctor Who series 12
The dust has now settled on the Earth-shattering finale of Doctor Who series 12, and in hindsight, not all my predictions were on the money. It was hasty to say "The big reveal in the finale is almost certainly something to do with Rassilon", or that "There's no way the Ruth Doctor can be an incarnation before Hartnell" (the jury is still out on that one, by the way). Meanwhile, other people have had better luck with their predictions. For instance, my then eight-year-old son predicted this two years ago:
Two trillion is probably the figure we're looking at, given we're covering at least ten million years of Gallifreyan history, probably more once we take into account all the time travel they've done over that period and the fact that something fatal seems to happen to the Doctor on average once every three years.
This has all kinds of implications for the show, for the Doctor as a character, for what will happen to the character going forward and what their past means. But I think we can all agree that the most important consequence of this enormous shift is that now your favourite incarnation of the Doctor that wasn't "canon" a couple of weeks ago is totally a legitimate part of the pantheon.
And fudging stuff so that we can fit it into the Doctor Who canon is one of our favourite hobbies. So with that in mind, let's go through all the Doctors that haven't been "canon" until now, and stamp them with a great big "This Counts" sticker.
The "Shalka" Doctor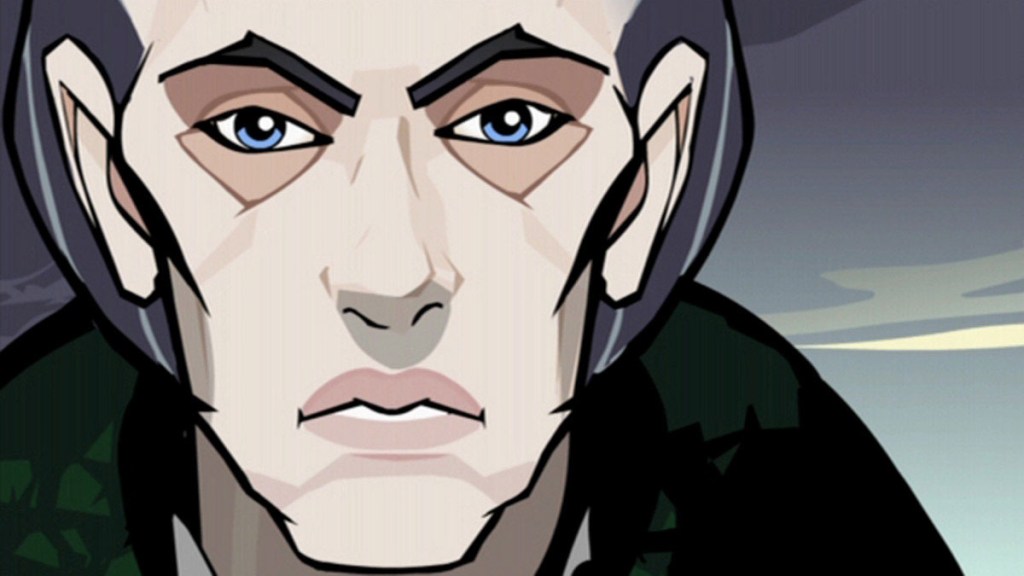 Played by: Richard E Grant
Who are they?
Before Christopher Eccleston, before Russell T Davies, before there was any hope that Doctor Who might return to Saturday teatimes ever again, the BBC chose a new way to continue the Doctor's adventures. The Doctor's 40th anniversary was looming, and yet there wasn't any Doctor Who to watch!
To solve this, the BBC came up with an innovative idea. Hiring a writer who was best known for Doctor Who comics and some books in the Virgin New Adventures series, the BBC would make new animated episodes, and instead of broadcasting them on TV, people would watch them on the Internet, if you can imagine such a thing.
This new incarnation was played by Richard E Grant in the role of a darker, more cynical Doctor with a mysterious past. His companion was a robotic Master, played by Derek Jacobi (who would later briefly take up the role in the new series episode Utopia and again in numerous Big Finish audios) and he had only one adventure on screen, fighting off an alien invasion in Lancashire.
Can they be canon?
The handy thing about this being such a short-lived series is there are not many opportunities for it to contradict what's gone before. Yes, the Master is here, but he's a robot duplicate, they all have time machines and memory wipes are a thing. Richard E Grant talks about how Andy Warhol wants to paint him and his "eight previous selves", but that could just mean his eight previous selves before this one. If you want to make this one slot into the chronology, go for it.
The "Lenny Henry" Doctor
Played by: Lenny Henry. Obviously.
Who are they?
This five-minute sketch in The Lenny Henry Show, broadcast in 1985, posited the bold question, "Can the Doctor ever be played by somebody wearing a leather jacket?" The Doctor also had a companion who fancied him, showing this sketch as really far ahead of its time. The Doctor travels to 2010 to discover everything has been taken over by Cybermen controlled by a Cyber-Margaret Thatcher.
And like pretty much every Doctor Who "parody", it is basically an entirely sincere audition tape, with Lenny spouting technobabble and running down corridors with the best of them.
Can they be canon?
The opening credits show Colin Baker transform into Lenny Henry, but we can ignore that. We can also explain away the fact that the Doctor refers to Daleks and meets Cybermen in this episode, thanks to memory wipes (although personally, I'd still like it if The Daleks and Tenth Planet remained the Doctor's first encounter with these enemies).
However, the Doctor does call Daleks and Cybermen "robots", which I think we can all agree is a sackable offence.
The "Nelvana" Doctor
Played by: No actor was ever cast, but he was described as having elements of Peter O'Toole, Jeff Goldblum and Christopher Lloyd.
Stop me if you've heard this one before. In 1990, with Doctor Who cancelled, the BBC began looking into the possibility of continuing the show as an animated series. The Canadian animation house, Nelvana, was commissioned to do the job and drew up a fantastic array of concept art, including a new Doctor, a new outfit, and a new, robotic Master who looked like Sean Connery.
Sadly (or maybe not) the series was cancelled when the BBC took the project and gave it to a British animation studio instead, and shortly after the project died in development hell.
Can they be canon?
Again, all we have is a few pieces of concept art to go on, so your imagination can do what it likes here. Yes, there are Daleks, and also K9, but there are almost as many copies of him floating around the universe as there is the Doctor. The Sean Connery Robo-Master could easily be a future incarnation who's decided to go back and kill the Doctor before they met.
Doctor "Who"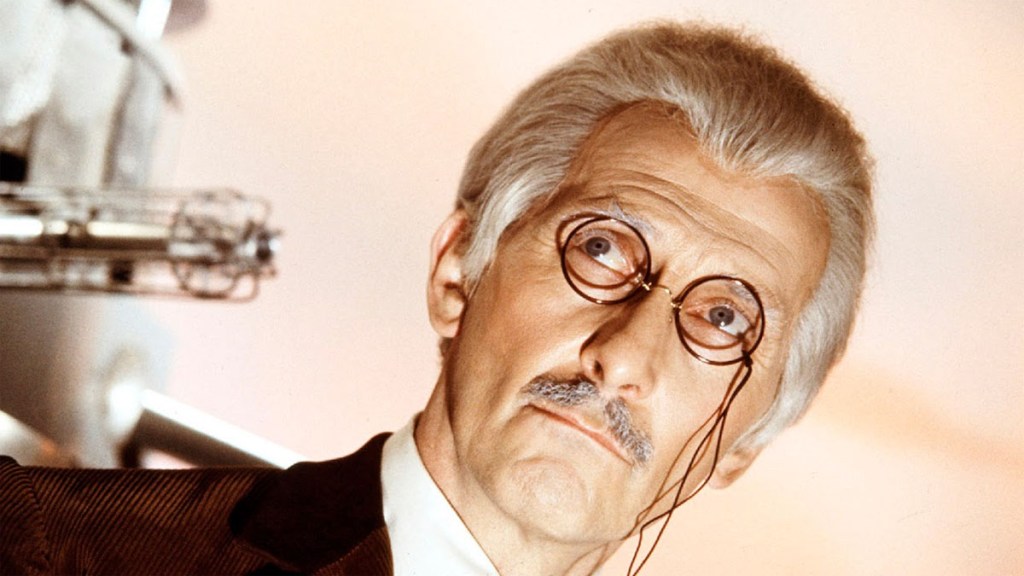 Played by: Peter Cushing
As William Hartnell's Doctor was becoming a huge success, the idea was hatched to take him to the big screen. In Doctor Who and the Daleks, and Daleks' Invasion Earth 2150AD. With technicolor Daleks equipped with flame throwers and big-budget set pieces, this Doctor breaks all kinds of Doctor Who rules. He's a human, he invented the TARDIS rather than stole it, and perhaps most staggeringly of all, his name is "Doctor Who".
However, all of this is small beans compared to having a legend like Peter Cushing in the role.
Can they be canon?
First, the Doctor's name is Doctor Who. Missy says so at the beginning of 'World Enough and Time'. Sure, maybe you think the Doctor's arch-nemesis is an unreliable source, but that seems like a pretty weird thing to make up to me.
As for being human, the Doctor's been human at least twice, or even three times depending on if your canon includes the Virgin New Adventures books. Surely another won't hurt. And there's always been ambiguity over whether the Doctor "stole" or "invented" the TARDIS.
It's a bit awkward the films depict such similar events to the ones seen in William Hartnell's adventures, but I'm sure there's a timey-wimey explanation for that.
In fact, the biggest obstacle to Peter Cushing's canonical status is that he's already in there. In Steven Moffat's novelisation of 'The Day of the Doctor', the Doctor mentions knowing Peter Cushing, and that Cushing made some (inaccurate) movies about some of his adventures. The novel also mentions that Peter Cushing's friendship with the Doctor is also how he managed to appear in Rogue One: A Star Wars Story years after his death.
The "Curse of the Fatal Death" Doctor(s)
Played by: Rowan Atkinson, Richard E Grant (again), Jim Broadbent, Hugh Grant, Joanna Lumley
Who are they?
Filmed as a "parody" for Comic Relief, again, like all Doctor Who parodies, this was an audition tape-but not for the actors this time. The story, written by one Steven Moffat, featured a timey-wimey plotline, the Doctor getting married, the Doctor using up all of their regenerations, and then turning into a woman. You might recognise this as a greatest hits list of Moffat's actual time running the show.
Can they be canon?
While Rowan Atkinson is supposed to be yet another "Ninth" Doctor, the only clue to this in the plot is how many regenerations he has left. And by the same token, the Doctor thinking they've run out of regenerations only to get a new one is something that's already happened before (Who knows how many times the Time Lords pulled this trick on them?). We've got Daleks, and we've got the Master, but you can make it fit if you want.
The "Web of Caves" Doctor
Played by: Mark Gatiss
Who are they?
A four-minute sketch produced for BBC Two's Doctor Who night in 1999, this features Mark Gatiss's Doctor being menaced by some pretty useless aliens. Again, all parodies are audition tapes. It's in black and white, which really I think all pre-Hartnell Doctors should be, but there's no other clue to say which Doctor this is.
Can they be canon?
The aliens mention a couple of plans, hollowing out the Earth's core, draining the sea into the Earth's molten core, which the Doctor says have been "done", referencing post-'Unearthly Child' episodes of the show. But it's hard coming up with original evil plans, so I wouldn't be surprised if these weren't new ideas when our run of Doctors foiled them.
And honestly, I think Gatiss wants in more than any of the other Doctors on this list so far, so let's let him have it.
The "Nth" Doctor
Played by: Nicholas Briggs
Who are they?
You might know Nicholas Briggs as the voice of the Daleks in the new series. Or you might know him as the executive producer of the Big Finish audio dramas. But before any of that, he was making unlicensed fan audios, starring himself as the mysterious "Nth" Doctor.
These audios proved very successful among fans, and at one point the Eighth Doctor comics caused outrage by having the Doctor "regenerate" into Nicholas Briggs's incarnation (only for it to later turn out that another Time Lord had faked a regeneration to take the Eighth Doctor's place).
Can they be canon?
Daleks again, but otherwise it's kept intentionally vague exactly which Doctor this one is supposed to be, especially as the audios themselves are hard to find now.
The "Unbound" Doctors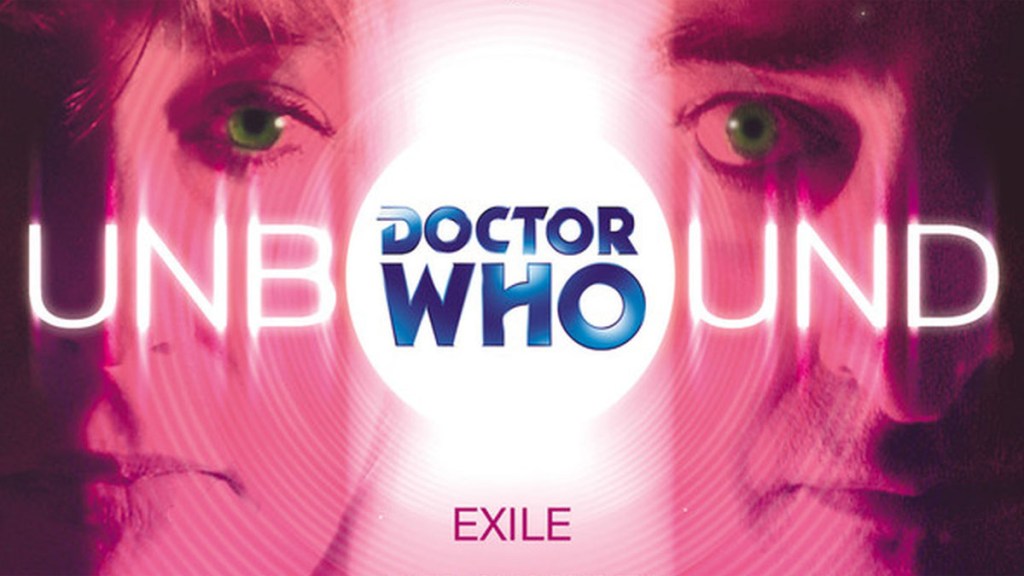 Played by: Geoffrey Bayldon, David Warner, David Collings, Arabella Weir
Who are they?
One of the things Doctor Who fans have missed out on as a result of the vast, intricate, all-encompassing and distinctly timey-wimey continuity of the franchise, is the reboots and elseworld stories every other sci-fi franchise seems to get. But an exception to that is the Unbound stories.
Produced by Big Finish, these plays featured new actors in the role of the Doctor and stories that could never, ever take place in existing continuity. The Doctor never leaves Gallifrey, the Doctor escapes the justice of the Time Lords, the Doctor is captured by the Time Lords only to be exiled to Earth 30 years later than he was in the main continuity, meaning he lands on an Earth ravaged by multiple alien invasions. There are great stories here, and great actors in the role, even if some of them have dated poorly (Arabella Weir gives a great turn as an alcoholic, fugitive Third Doctor with a job in Sainsbury's, even if the discussion around "sex change Time Lords" is, well, they could have done a lot better there).
Can they be canon?
Some of the stories might be able to made to fit into the pre-Hartnell era with careful fudging, and amusingly, Arabella Weir's previous incarnation is played by Nicholas Briggs. David Warner's Doctor, a more tired, cynical version of our own (who can get pretty darn tired and cynical sometimes) has even broken into the mainstream universe thanks to some adventures with Bernice Summerfield.
So the answer is, yes, but maybe not in the way you were expecting…