News
Disney+ New Releases: February 2023
We have a list of the new Disney+ movies and shows arriving in February 2023 including a whole lotta Black Panther!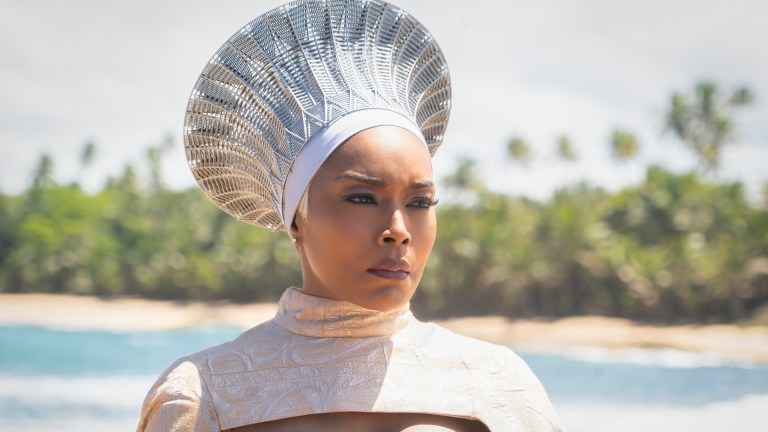 With its list of new releases for February 2023, Disney+ is going all out to honor one of the biggest Marvel movies of the past year (and the one with the studio's best Oscar chances yet).
Simply put: February 2023 belongs to Black Panther: Wakanda Forever on Disney+. The Black Panther sequel arrives to the streaming service on Feb. 1. Wakanda Forever serves as both a fitting sendoff to the iconic Chadwick Boseman as T'Challa and a pretty fun introduction to Tenoch Huerta as Namor.
Following the streaming arrival of Black Panther: Wakanda Forever, the Panther party is just getting started. Feb. 8 sees the arrival of Marvel Studios Assembled: The Making of Black Panther: Wakanda Forever. That will be followed up on Feb. 22 with Voices Rising: The Music of Wakanda Forever. Other Marvel titles this month include Marvel's Moon Girl and Devil Dinosaur (arriving on Feb. 15, five days after its Disney cable premiere) and a handful of primers to get audiences prepared for Ant-Man and the Wasp: Quantumania.
Aside from Marvel, there isn't much to write home about in February 2023, though Star Wars: The Bad Batch season 2 and National Treasure: Edge of History continue to plug away.
Here is everything else you can find on Disney+ this month.
Wednesday, February 1
New Library Titles
Black Panther: Wakanda Forever
Dead End Express (S1)
Miraculous Tales of Ladybug & Cat Noir (S1, S2, S3)
Puppy Dog Pals (S5, 3 episodes)
O Coro: Sucesso, Aqui Vou Eu (S1)
Disney+ Originals
The Chorus: Success, Here I Go Season 1 (All Episodes Streaming)
The Proud Family: Louder and Prouder Season 2 (All Episodes Streaming)
National Treasure: Edge of History – Episode 9 "A Meeting with Salazar"
Star Wars: The Bad Batch – Episode 206 "Tribe"
Friday, February 3
New Library Titles
Clan of the Meerkats
Life Below Zero (S19)
Water and Power: A California Heist
Wednesday, February 8
New Library Titles
7 Toughest Days (S1)
Arranged (S1)
Celebrity House Hunting (S1)
Dance Moms (S1, S2, S7)
Dance Moms: Miami (S1)
Forged in Fire: Knife or Death (S1, S2)
Forged in Fire (S4)
Ghost Hunters (S1, S2)
Hamster & Gretel (S1, 5 episodes)
History's Greatest Mysteries (S1, S2)
Ice Road Truckers (S11)
Man vs. Child Chef Showdown (S2)
Me & Mickey (Shorts) (S1, 7 episodes)
The Owl House (S3, 1 episode)
The Proof Is Out There (S1, S2)
Rescue Cam (S1)
Storage Wars: Barry's Best Buys (S1)
Storage Wars: Miami (S1)
Storage Wars: New York (S1, S2)
Storage Wars (S14)
Disney+ Originals
Marvel Studios' Assembled: The Making of Black Panther: Wakanda Forever
National Treasure: Edge of History – Episode 10 "Treasure Protectors" (Finale)
Star Wars: The Bad Batch – Episode 207 "The Clone Conspiracy", Episode 208 "Truth and Consequences"
Friday, February 10
New Library Titles
42 to 1
The Christmas Consultant
Feliz Navidad
House of Darkness
Liz & Dick
People Presents: Once Upon a Main Street
The Real MVP: The Wanda Durant Story
The Santa Con
Tommy
Toni Braxton: Unbreak My Heart
Turkey Hollow
Victoria Gotti: My Father's Daughter
Disney+ Originals
Dug Days: Carl's Date
Marvel Studios Legends: "Ant-Man," "Hank & Janet," "Wasp"
Wednesday, February 15
New Library Titles
Cesar Millan: Better Human Better Dog (S3)
Dian Fossey: Secrets in the Mist (S1)
Mars (S1)
Marvel's Moon Girl and Devil Dinosaur (S1, 6 episodes)
SuperKitties (S1, 7 episodes)
Disney+ Originals
Mila in the Multiverse Season 1 (All Episodes Streaming)
Star Wars: The Bad Batch – Episode 209 "The Crossing"
Friday, February 17
New Library Titles
Inside Airport Lost & Found
Making the Wish: Disney's Newest Cruise Ship
Wednesday, February 22
New Library Titles
To Catch a Smuggler (S4)
Ultimate Airport Dubai (S1, S2, S3)
Disney+ Originals
The Low Tone Club (All Episodes Streaming)
Voices Rising: The Music of Wakanda Forever
Star Wars: The Bad Batch – Episode 210 "Retrieval"
Friday, February 24
New Library Titles
Blow Your Mind
Tini: The New Life of Violetta